Morning Run - Legging it
I just finished a 6.896km running that lasted about 0hh:40mm:7ss !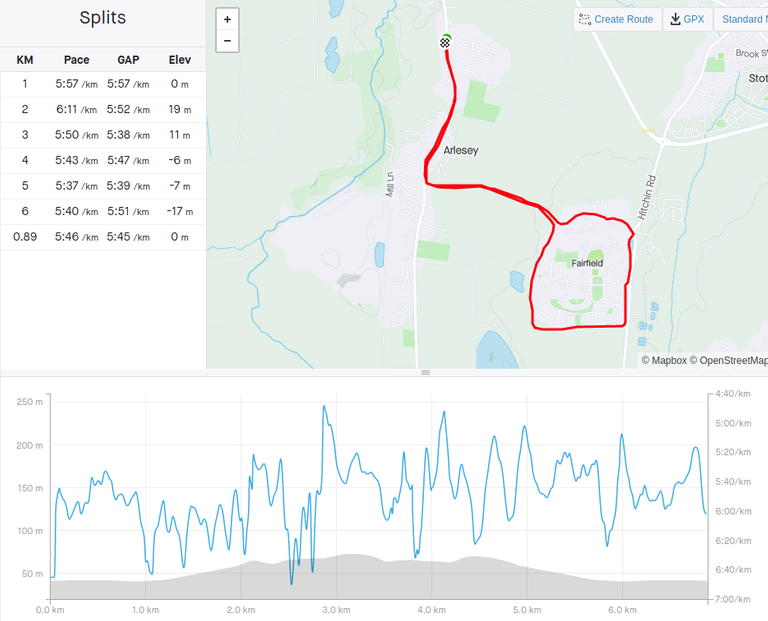 Despite my half marathon on Saturday by legs have been feeling pretty good. It seems all my training does pay off. Today I was back to my regular work day run up to Fairfield. Once the schools finish and the weather is better I can consider other routes. I has been wet again and I do not fancy lots of mud. Some people seem to love it.
The pace was nothing special today, but I was not thinking about it too much. I saw a few fellow runners out there. When doing a loop like this you may see some of them more than once. I keep seeing different people around and it is not the same faces every time.
I do need to do more speed work really. When parkrun eventually restarts I would like to get some good times. Maybe I can still break the 25 minute barrier.
It did not rain on me today and I came back for breakfast and a shower before starting work. I have not been regularly in the office for a long time now. I wonder when that will happen again.
Run free and stay well.
Check out some detailed info at my EXHAUST page
Join me in testing out EXHAUST!
---
---