I just finished a 9.001km running that lasted about 0hh:52mm:37ss !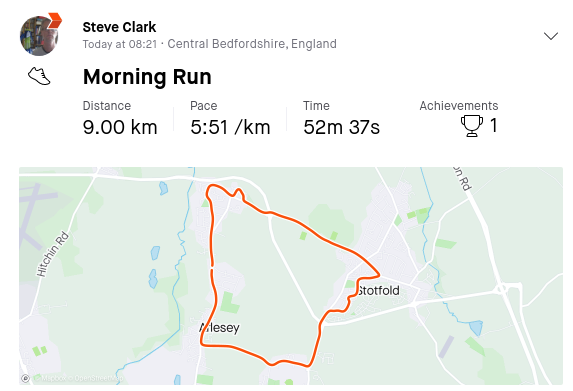 It is another busy day. After parkrun yesterday I still wanted to do my regular Sunday run, but made it a little shorter as I have done quite a lot this week in running and cycling. I did a shorter version of my usual loop just to stretch my legs a bit. It would help if there were less cars blocking the pavements (aka sidewalks). The best car I saw was an old Jaguar like the one driven by Inspector Morse.
My legs were feeling a bit tired, so I was happy enough doing 9km.
It is the first of the month, so that means another Hive Power Up Day. I have been saving some up. These @exhaust posts earn HBD, so I let that accumulate. I have also been selling some @risingstargame cards for a nice amount and I sold a little of the SPS I got from @splinterlands. This allows me to power up over 500 HIVE this month, taking me well over 68k. I used BeeSwap to get funds out of Hive Engine. With the boost in HIVE price my vote value is up nicely and I will continue to use it to support good content.
This lunchtime I have another pub gig with my band Swing 42, so I need to get ready for that.
Enjoy your Sunday. Power up something if you can.
Run free, stay well and Hive five!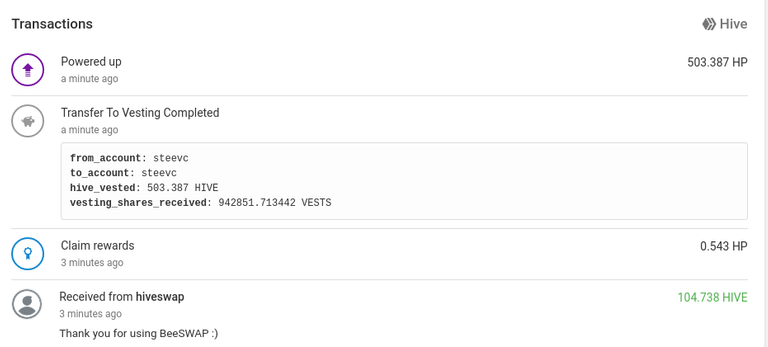 Check out some detailed info at my EXHAUST page
Join me in testing out EXHAUST!