I just finished a 9.819km running that lasted about 0hh:48mm:48ss !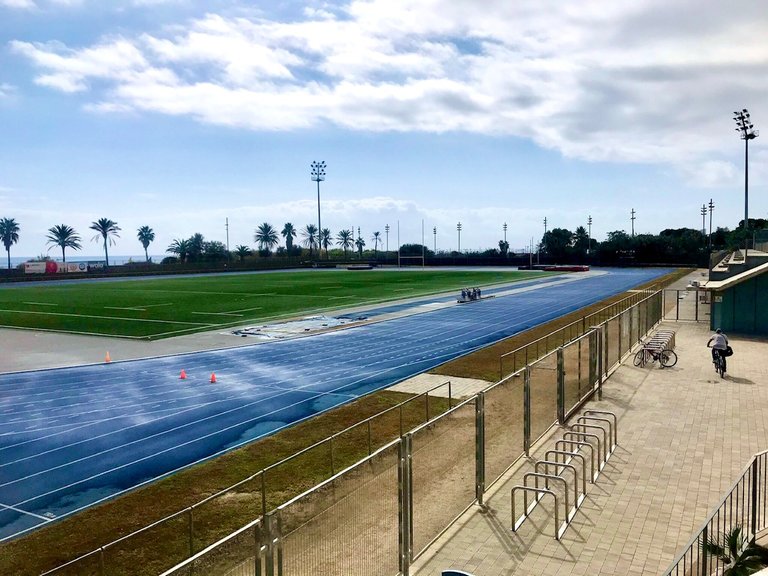 Very weird day in terms of weather here at Barcelona.
Actually, it has been mostly cloudy till mid-morning when it started to rain softly like a wet mist...
I also hesitated a little since I was planning to go to the running track in order to perform my workout today but, at the end, the rain stopped and by the time I reached the track, the sun was shining with full intensity.
Also, the temperature started to rise a little bit and the atmosphere was both, hot and humid. Not the bets conditions for what we had planned to do as a running workout, long interval repetitions of 1000m in length, resting 2' jogging between them.
However, there was an advantage, the soil path was softer due to the rain but not puddled, which is a blessing for our punished legs.
The workout went well, the times that I have reached in each repetition are the following:
1st Km: 3'50"/km
2nd Km: 3'45"/km
3rd Km: 3'43"/km
4th Km: 3'40"/km
5th km: 3'39"/km
6th km: 3'41"/km
Yes...we fail to keep the progression on the 6th km, it should be have done if not equal almost the very same time as the previous one, the 5th but.... ok 2" difference is not so much so I consider that we have done a good workout... despite I am still a little bit high regarding my Heart frequency, still.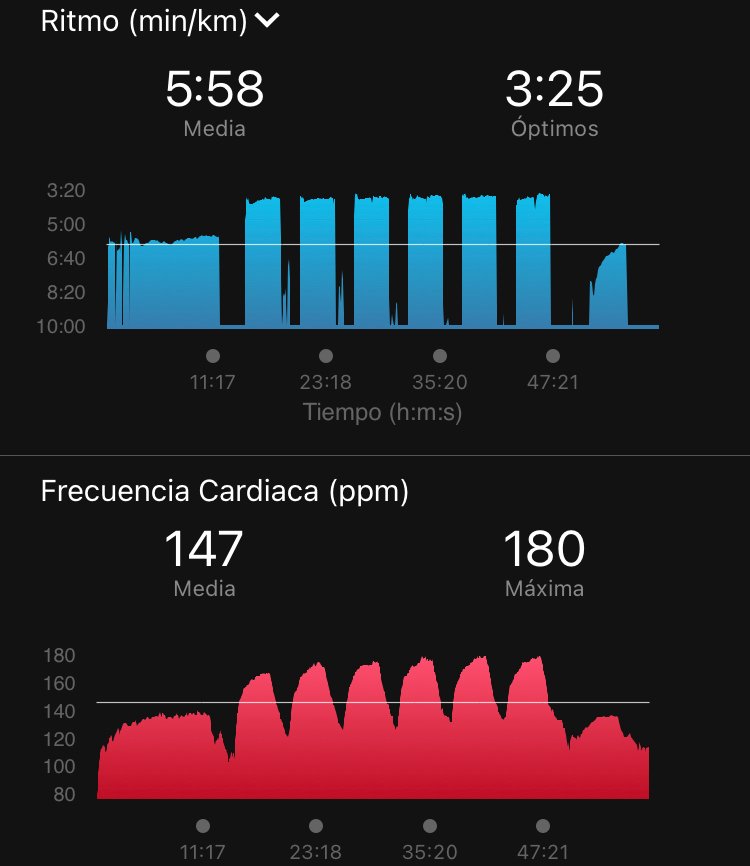 Possibly tomorrow early morning I would have to perform a soft run because we are planning to spend the weekend at the country with some family and friends so, I have to skip the usual weekend long run this time.
Keep on running!
---
Check out some detailed info at my EXHAUST page
Join me in testing out EXHAUST!