Hoy Domingo 31 de Enero a las 02:00 p.m. ET, comienza en la ciudad de Mazatlán, México, la LI Serie del Caribe del Béisbol; un evento multinacional llamado también la pequeña serie mundial, donde los equipos campeones de las ligas invernales de Colombia, México, República Dominicana, Panamá, Puerto Rico y Venezuela se enfrentan en una ronda eliminatoria de todos contra todos, para determinar los cuatro clasificados a disputar las semifinales.
Today, Sunday, January 31st at 02:00 p.m. ET, begins in the city of Mazatlan, Mexico, the LI Caribbean Baseball Series; a multinational event also called the Small World Series, where the champion teams of the winter leagues of Colombia, Mexico, Dominican Republic, Panama, Puerto Rico and Venezuela face each other in a round-robin elimination round to determine the four qualifiers to dispute the semifinals.
     Los lugares en el cuadro final de la eliminatoria, lo determinan el balance de partidos ganados y perdidos de la ronda de clasificación. Los semifinalistas quedan resueltos con el ganador del enfrentamiento entre el primer clasificado versus el cuarto puesto, además del vencedor en el juego realizado entre el el segundo mejor récord y el tercer clasificado. El campeón, finalmente, será el ganador del partido entre ambos semifinalistas y se jugará el sábado 06 de febrero a las 10:00 p.m.ET.
Places in the final playoff bracket are determined by the balance of wins and losses in the qualifying round. The semifinalists are determined by the winner of the match between the first versus the fourth place, as well as the winner of the game between the second best record and the third place. The champion, finally, will be the winner of the match between the two semifinalists and will be played on Saturday, February 06 at 10:00 p.m.ET.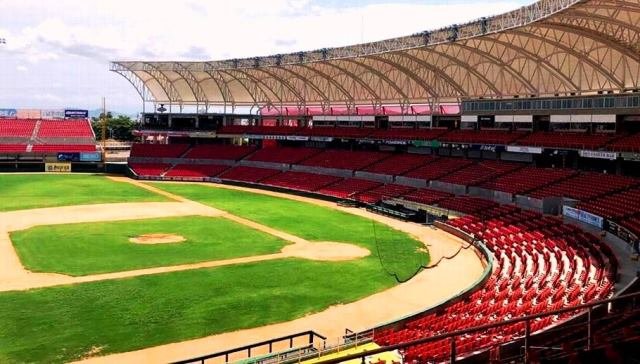 ¿Cuáles equipos competirán? Caimanes de Barranquilla (COL), Tomateros de Culiacán (MEX), Águilas Cibaeñas (RDO), Federales de Chiriquí (PAN), Criollos de Caguas (PUR) y Caribes de Anzoátegui (VEN), quienes fueron los equipos campeones de cada liga del Caribe. En la historia de la serie, los equipos de República Dominicana son los que se han llevado más campeonatos (20), seguidos por Puerto Rico (16), México (9), Cuba (8), Venezuela (7) y Panamá (2); Colombia no ha ganado ninguno, acotando que su incorporación a la Confederación del Caribe es de reciente data.
Which teams will compete? Caimanes de Barranquilla (COL), Tomateros de Culiacán (MEX), Águilas Cibaeñas (RDO), Federales de Chiriquí (PAN), Criollos de Caguas (PUR) and Caribes de Anzoátegui (VEN); who were the champion teams of each Caribbean league. In the history of the series, teams from the Dominican Republic have won the most championships (20), followed by Puerto Rico (16), Mexico (9), Cuba (8), Venezuela (7) and Panama (2); Colombia has not won any, noting that its incorporation to the Caribbean Confederation is recent.
     La serie tiene una espada de damocles sobre ella y es por el tema económico. La realidad: es un milagro que se esté llevando a cabo. Con los campeonatos recortados por la pandemia, la baja asistencia a los estadios por la misma razón, México ha llegado -nuevamente- al rescate. Imaginen ustedes que de las últimas 5 series 3 se han jugado en aquel país. Y es que sus aficionados siempre tienen la disposición asistir al estadio y además son los que pueden costear el alto valor de los boletos.
The series has a sword of damocles hanging over it and it is because of the economic issue. The reality: it is a miracle that it is happening. With the championships cut by the pandemic, the low attendance at the stadiums for the same reason, Mexico has come to the rescue -again-. Imagine that 3 of the last 5 series have been played in that country. And its fans are always willing to attend the stadium and they are also the ones who can afford the high cost of the tickets.
     Así las cosas, las apuestas vuelven a estar a favor de los equipos de República Dominicana y Puerto Rico; seguidos en las preferencias por los de México y Venezuela, con los equipos de Panamá y Colombia a la cola en la preferencia de los apostadores. Los Caribes de Anzoátegui por Venezuela, llegan con un chance agrandado por la barrida que le dieron a los Cardenales de Lara en la final venezolana.
Thus, the betting odds are once again in favor of the teams from the Dominican Republic and Puerto Rico, followed by Mexico and Venezuela, with the teams from Panama and Colombia at the tail end of the bettors' preference. The Caribes de Anzoátegui for Venezuela, come in with a bigger chance due to the sweep they gave to the Cardenales de Lara in the Venezuelan final.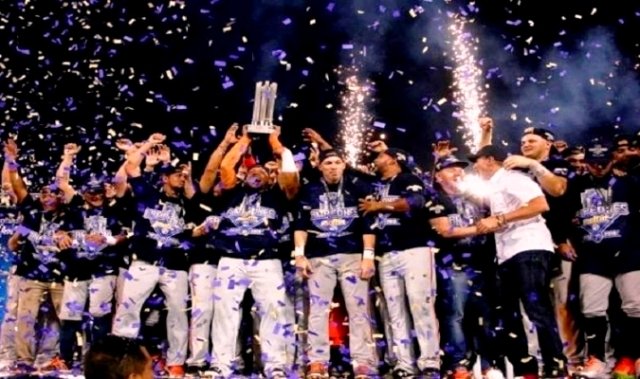 La serie del Caribe es una de esas rara avis que se niega a fenecer. Ha estado allí por más tiempo del que yo recuerde y si no se ha hundido del todo, para este servidor tiene que ver con cierto orgullo nacional de los países que la juegan, sumado a empresarios que arriesgan su dinero y por el hecho de que varios grandes ligas se suman siempre a la fiesta. Lo que le da cierto nivel de competitividad y de buen béisbol.
The Caribbean series is one of those rara avis that refuses to fade away. It has been there for longer than I can remember and if it has not completely collapsed, for this server it has to do with a certain national pride of the countries that play it, added to businessmen who risk their money and the fact that several major leagues always join the party. This gives it a certain level of competitiveness and good baseball.
     Muchos jugadores de ligas menores son prospectos de la Major League Baseball (MLB), que los envían a mejorar el nivel de juego en los equipos invernales. Por ello, también se disfruta a las futuras estrellas del Big Show. ¿Un ejemplo de quienes han jugado la serie? El reciente fallecido Hank Aaron fue uno de los más notable ligaminoristas en jugar. Así que ¡A disfrutar de buena pelota!
Many minor league players are Major League Baseball (MLB) prospects, who are sent to improve their level of play on winter teams. As such, the future stars of the Big Show are also enjoyed. An example of those who have played the series? The recently departed Hank Aaron was one of the most notable leaguers to play. So, let's enjoy some good ball!
P.S. English is not my native language, apologize for that.
I used a web translator for english text (DeepL)
     ¡Gracias por leer..! // Thanks for read..!

¿Quieres tener tu propio blog y la libertad financiera que significa
el mundo cripto? ¡Haz clic en la firma!
---
My social networks