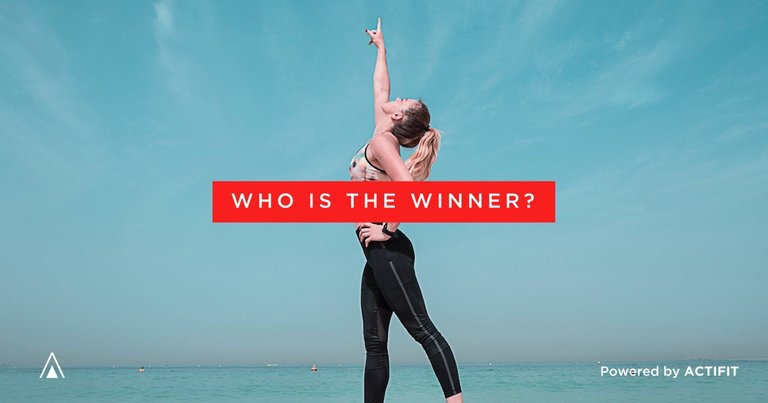 Get In Shape Challenge Winners
We are excited to finally announce..and reward...our winners from the get in shape challenge !
It's been such a busy period with everything going on, EVERYTHING LOL, sorry for a bit of a delay in bringing the rewards out to you guys, but hey we made it!
So we would like to congratulate all the participants in the challenge, and those who were/are able to change their life by committing to a healthy lifestyle.
- Over 2,500 post submissions in total
- 139,619 upvotes on all entry submissions
- 11,000+ comments on all entry submissions
- $1,650+ paid out in rewards
- 200 participants
- 250+ videos posted on Actifit & APPICS
Thanks again to everyone who participated in the challenge on both Actifit & APPICS!
Thank you also to the @appics team for the cooperation, we are looking forward to more interesting challenges together in the future!
Soooo, without further ado, and after meticulously going through the entries, and following discussions with appics team, below are the winners according to the sets of criteria announced on the original post:
Top 5 Winners
We picked top 5 performers across the challenge who recorded the best progress. Each will win 1,000 APX + 10,000 AFIT tokens. Below are the winners:
@zanoni, @geekdancing, @btcsam, @rabihfarhat, and @apprentice001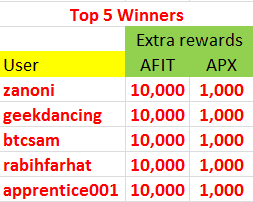 Special AFIT & APX Winners
Below are the winners across the 3 other tiers. Congrats to @geekdancing, @zanoni, @runridefly, @krazypoet, @mcoinz79, @apprentice001, @dailyspam, @btcsam, @rookielector, @rabihfarhat, and @enormeanimal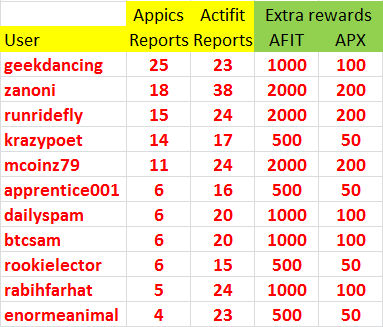 Your actifit.io / actifit app wallet & appics app wallets should receive the AFIT & APX rewards in the coming 24 hours. Congrats again!
We should have more challenges/contests coming your way soon, so stay tuned and stay healthy!
Further Actifit Hive Integration (Wallet, Hive Signups, Transfers...)
we have continued to improve our actifit's Hive integration across the last few days, and we are excited to bring you more news about the progress of new features as part of the integration:
Cross-Blockchain Edits/ Comments
We have integrated as part of actifit.io experience the capability to, while editing your actifit report and/or posting a comment to another user, to perform this action to either your currently selected chain (Hive v/s Steem), or to both chains at the same time. The default option will be your currently selected chain on login.
The transaction will complete to success provided the post being edited, or on which the comment is being sent, is already on both chains.
Post Edit Screen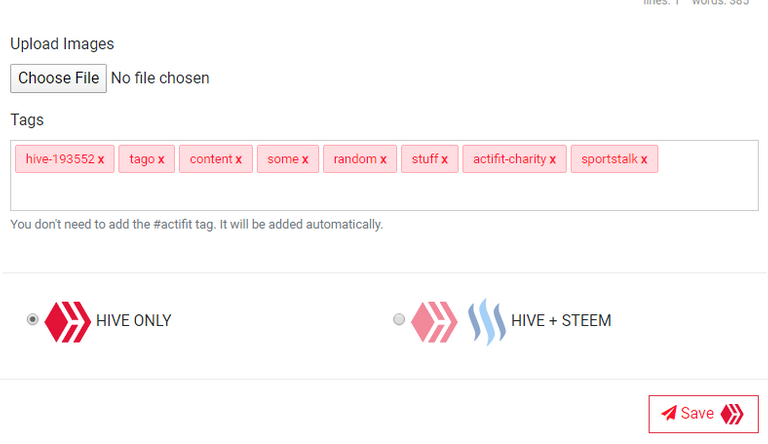 Comment Screen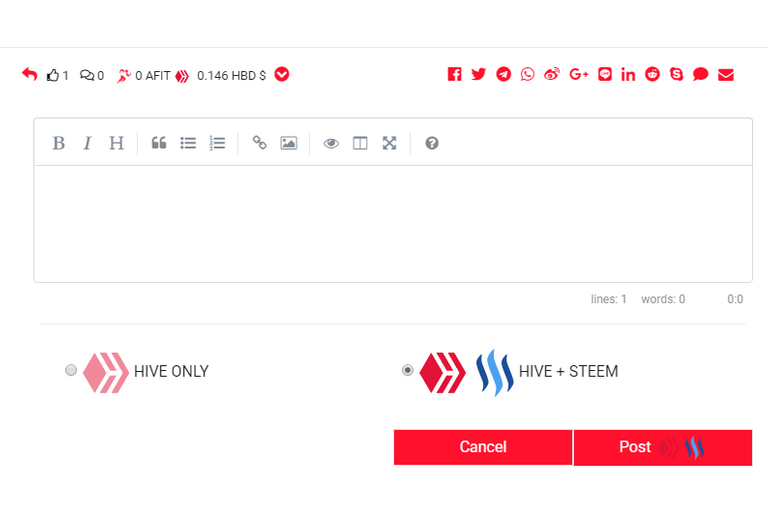 Transfer HIVE/HBD From Actifit.io Wallet Screen
Now you can send out HIVE/HBD, in addition to STEEM/SBD from within your wallet screen. You will need to login based on the appropriate chain, and then proceed with the delegation. Keep in mind this transaction requires your active key. We do not store your active key anywhere.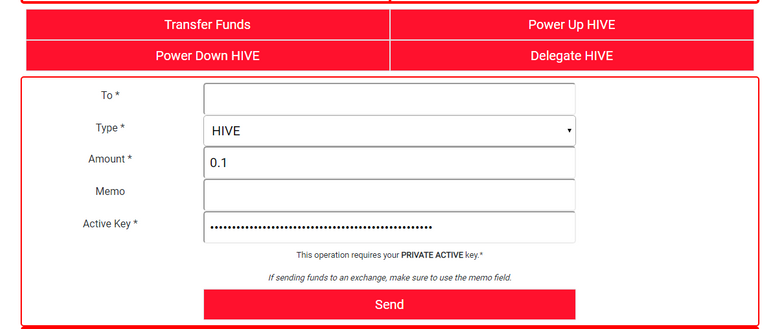 Delegation Support Within Actifit.io Wallet Screen
Now from within your wallet, you can actually perform new delegation and/or cancel delegations to Hive as well as Steem. You will need to login based on the appropriate chain, and then proceed with the delegation. Keep in mind this transaction requires your active key. We do not store your active key anywhere.

Hive Signups
We have adjusted our signup page to now support creating accounts on Hive in addition to Steem counterparts. Once a user proceeds to create an account, it will be created on both chains, and will receive a 10 SP/HP delegation as usual via actifit.funds account, per our standard approach detailed on the signup page.
We have not adjusted the wording to reflect hive integration on account signups, and will do so soon as we bring more enhancements to the signup screen overall.
Other Enhancements
We continue to make other improvements to our actifit experience in coordination with Hive. This includes fixing comment display, showing Hive icon for payouts, fixing login issues and more changes which have been rolled out recently, and will continue to be rolled out as we progress.
HIVE & STEEM Weekly Payouts Sent
As is usually the case with our weekly delegators payouts, this week we decided to kick off the rewards in both HIVE & STEEM, as we have already started rewarding our actifit hive delegators in AFIT tokens few days back.
And although our weekly rewards apply to the delegation period 2 weeks in arrears, which now is the week 16-22 (hive kicked off on 21st), yet we decided to still start rewarding our delegators in HIVE during that period, as an additional thank you for their support to actifit, and to also spread some further HIVE love!
On Steem, rewards went out to 524 delegators, with a total rewards of 142.522 STEEM & 0.338 SBD
On Hive, rewards went out to 524 delegators, with a total rewards of 142.522 HIVE & 0.338 HBD
The numbers are quite similar again due to hive being, well, still steem during that period.
Witness Status
Actifit is proud to be supporting Hive via running our own witness node.
We have not missed any blocks during the last week.
If you would like to support our witness, vote for us via peakd or hive blog wallet or set us as proxy via peakd
We also continue to run our legacy witness on Steem, you can vote for us via steempeak or set us as proxy via steempeak
Our amazing team
@alfamano | @alokkumar121 | @ashikstd | @ciuoto | @ckole | @katerinaramm | @priyanarc | @rabihfarhat | @pjansen | @thereikiforest | @sumit71428 | @silvertop | @elizabethbit

Haven't downloaded Actifit yet? download it from the playstore or from the app store and start your journey to fitness and rewards!