Na dzisiejszy spacer wyjechałem z bazy w czasie przerwy na lunch, co prawda nie chciało mi się za bardzo wyjeżdżać poza bazę, ale nie miałem ochoty przez godzinę chodzić w masce. Wyjechałem zaledwie dwa kilometry za bramę i ruszyłem w stronę lasu Saint Denis.
Szedłem w zasadzie na skraju tego lasu. To właśnie tam jest kilka starych domów, część z nich jest opuszczona a obejście jedynego zamieszkanego przystrojone jest przez cały rok takimi creepy ozdobami.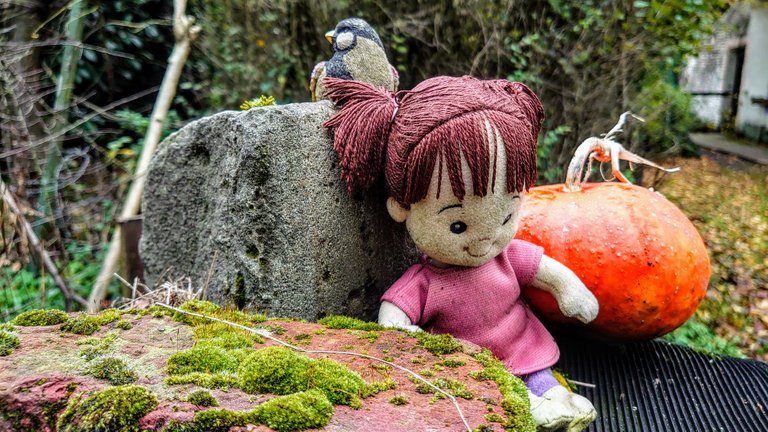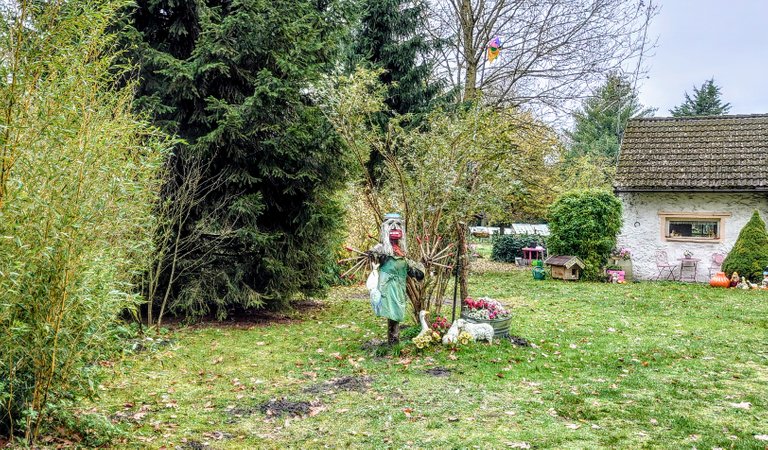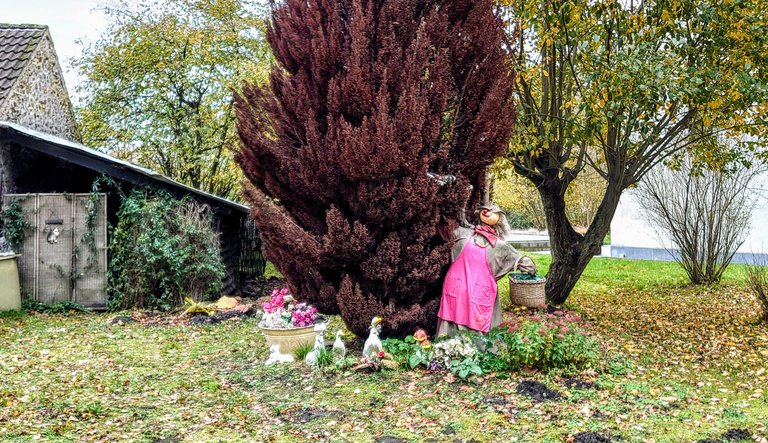 Nie wiadomo, czemu lub komu mają służyć te wątpliwe ozdoby, jak dla mnie zdecydowanie przypomina to Cepelię i raczej śmieszy.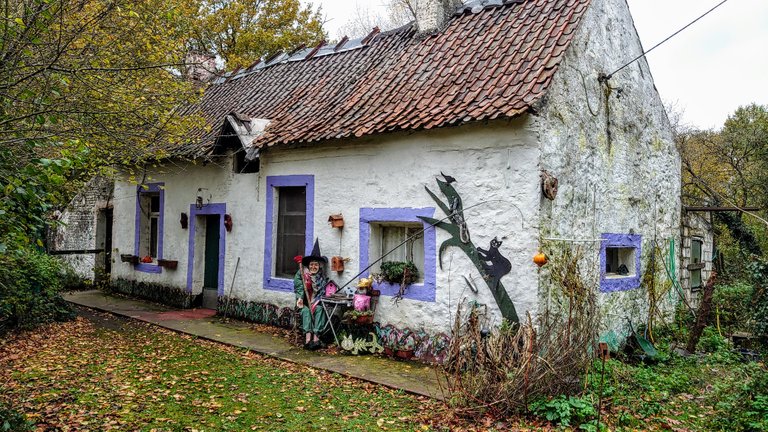 Nieco dalej bez żadnych ozdobników mogłem podziwiać piękno pełnej kolorów jesiennej drogi, a między drzewami wypatrzyłem pasącą się szkapę.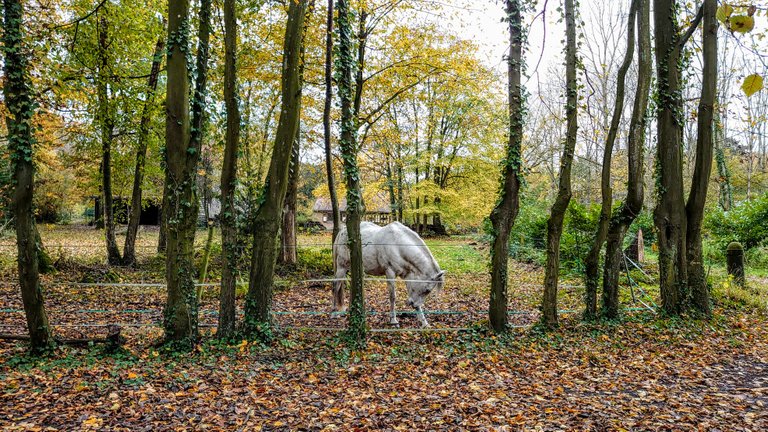 Wcześniej zapowiadałem, że jeszcze w tym tygodniu wyjdę na jogging, ale raczej się nie wyrobię i będę to musiał odłożyć do powrotu z Polski.

My 2020 goals:
| Sport | Goal | Done | % |
| --- | --- | --- | --- |
| Walking | 2000 km | 1294,78 km (+9,82 km) | 64,74 % |
| Cycling | 2500 km | 1684,88 km | 67,40 % |
| Running | 1500 km | 482,03 km | 32,14 % |

To był mój Actifit Report Nr 775

This report was published via Actifit app (Android | iOS). Check out the original version here on actifit.io




13007