Dzisiejsza pogoda nie zachęcała do ruszenia się z domu, ale ja już potrzebowałem aktywności na świeżym powietrzu dla lepszego samopoczucia. Uzbrojony w słuchawki i kolejnego audiobooka pojechałem samochodem do Thieu na spacer wzdłuż kanału historycznego, z widokiem na główny kanał i windę.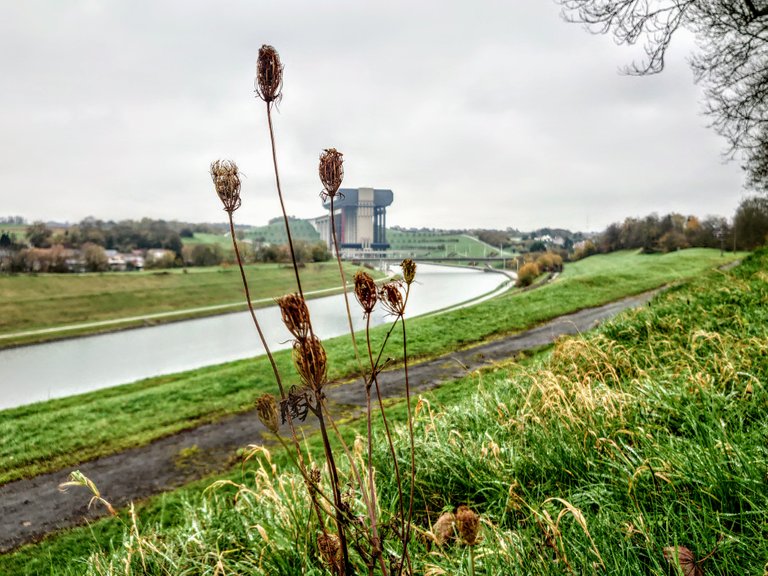 Mimo ciężkich stalowych chmur udało mi się zaobserwować ostatki jesiennych kolorów, na drzewach już mało gdzie można dostrzec liście, podobnie na krzakach nad kanałem.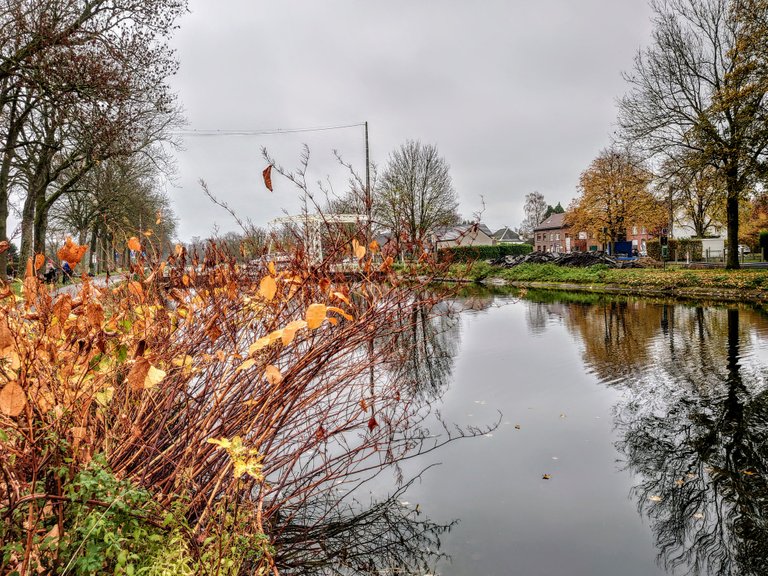 Budowle na kanale i wzdłuż niego nieustannie mnie zachwycają, są to niezwykle proste konstrukcje, ale bardzo funkcjonalne. Na przykład podniesienie takiego mostu zajmuje obsłudze nie dłużej niż minutę i można to zrobić w zasadzie jedną ręką.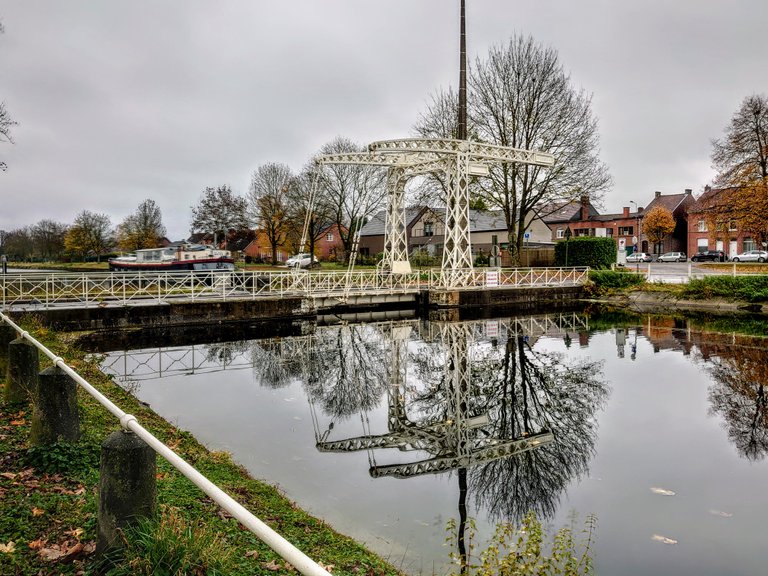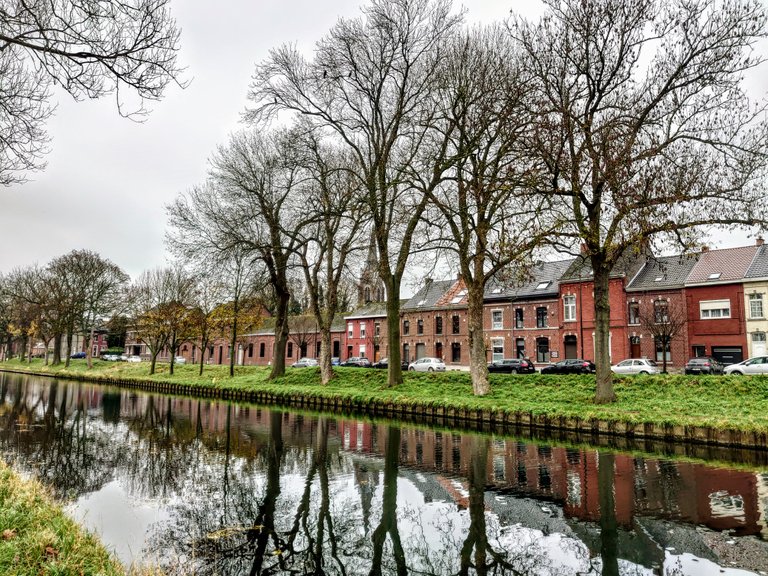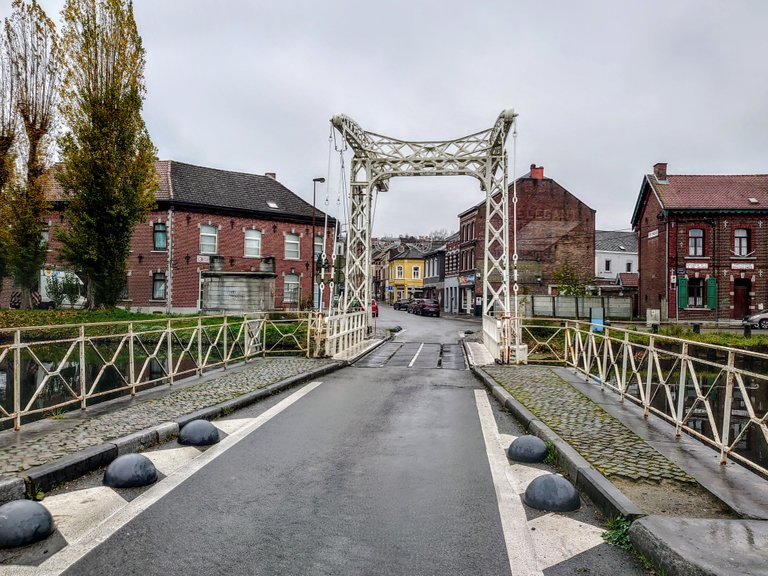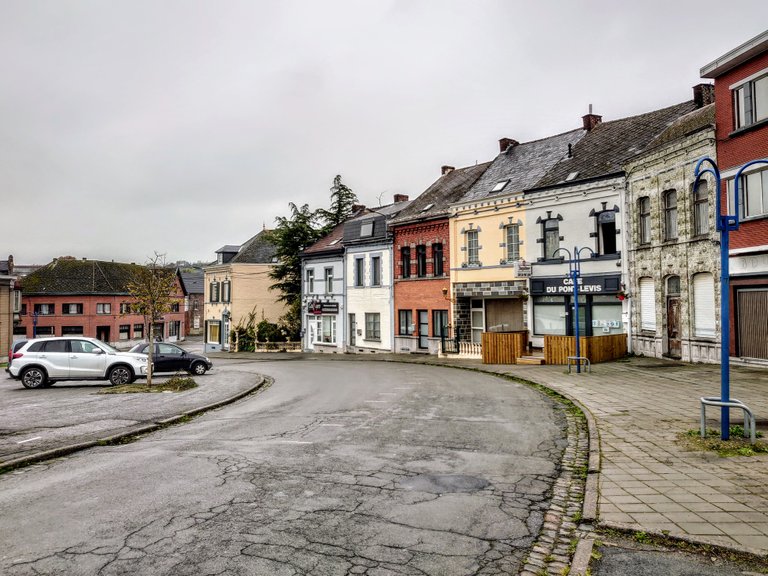 Po dojściu do kolejnej windy odbiłem z nad kanału w stronę okolicznej miejscowości kierując się do dużej windy.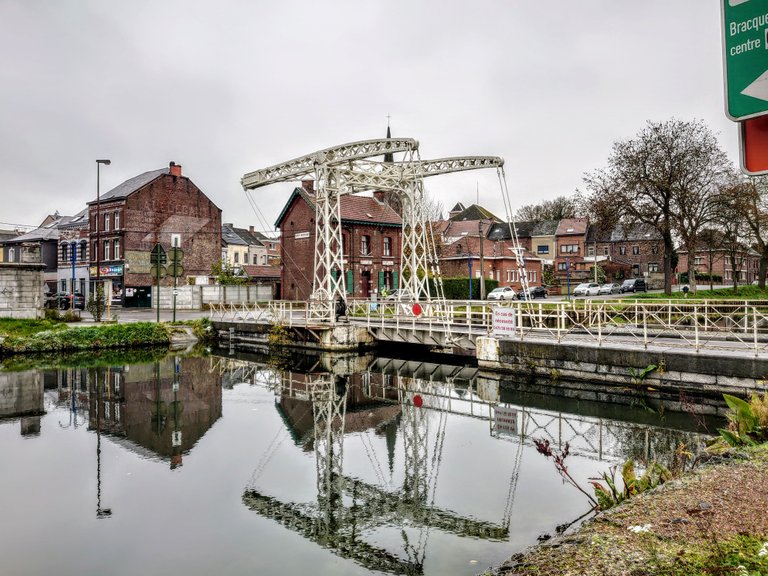 W przydrożnych ogrodach wciąż można jeszcze dojrzeć żywe jesienne kolory, które rozświetlają ogólnie panującą wokół szarość.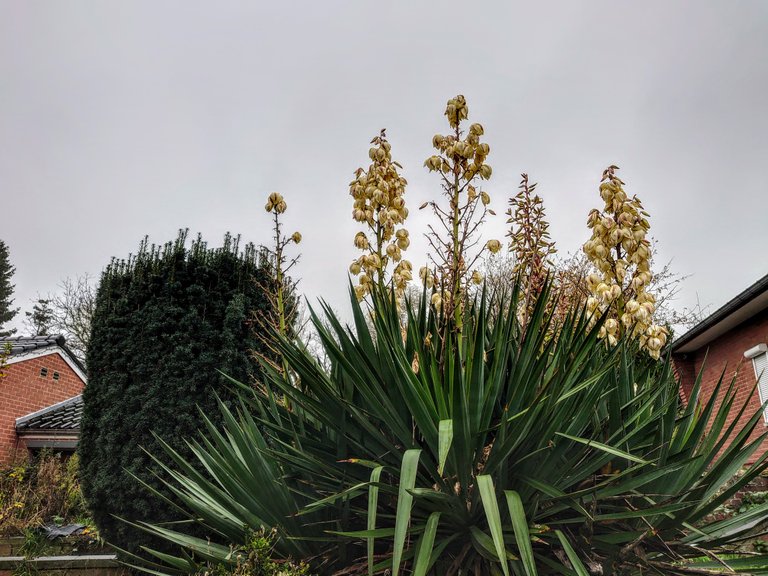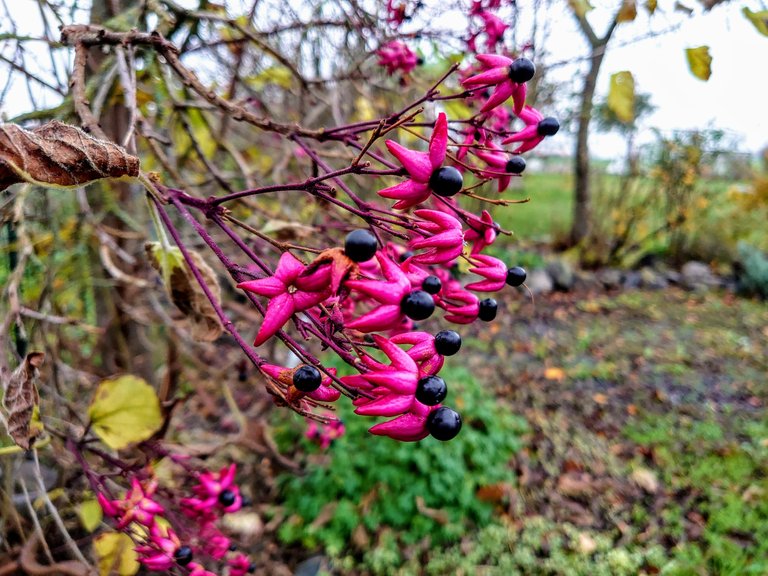 Finalnie doszedłem do dużej windy z drugiej strony. Na swoje szczęście trafiłem na moment gdy nie padało, ale mimo tego spotkanych ludzi można by policzyć na palcach obu dłoni. W zdecydowaniej większości byli to biegacze lub kolarze, którzy nie wystraszyli się złej pogody.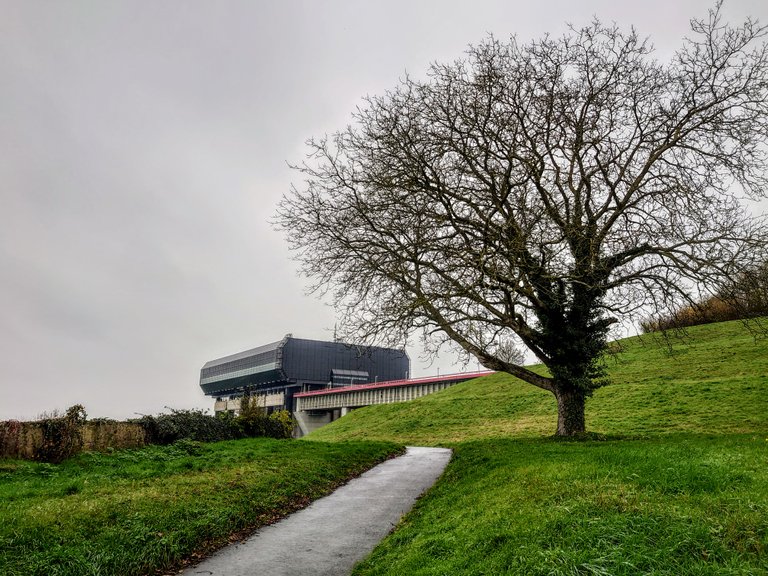 My 2020 goals:
| Sport | Goal | Done | % |
| --- | --- | --- | --- |
| Walking | 2000 km | 1327,46 km (+9,02 km) | 66,37 % |
| Cycling | 2500 km | 1684,88 km | 67,40 % |
| Running | 1500 km | 485,86 km | 32,39 % |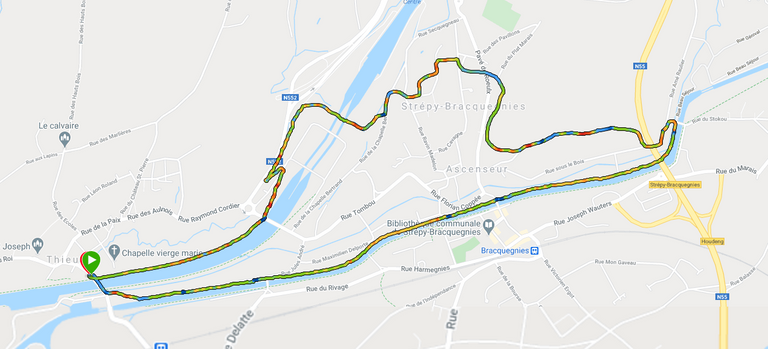 To był mój Actifit Report Nr 780

This report was published via Actifit app (Android | iOS). Check out the original version here on actifit.io




16219