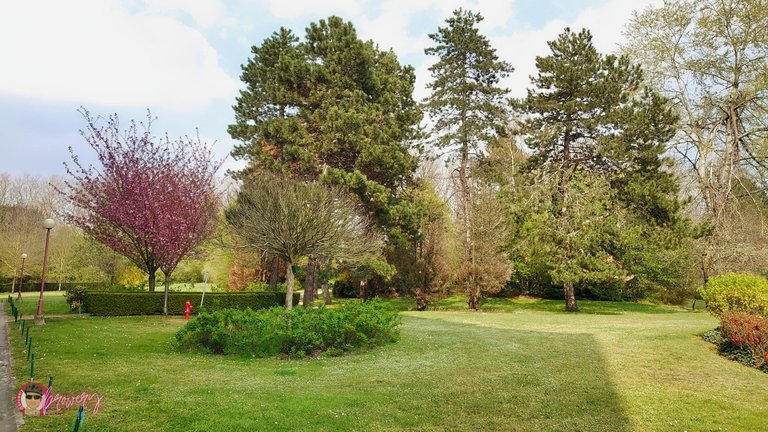 [PL] Planowałem wcześniej, że wracając dziś z Brukseli zatrzymam się w okolicach Halle na spacer po lesie Hallebos, ale miałem też w planie zakupy w polskim sklepie w Brukseli. W sklepie kupiłem kilka mrożonek, które lepiej jakby nie leżały zbyt długo w samochodzie na słońcu. W związku z tym spacer po Hallebos musiałem odłożyć na kiedy indziej.
[EN] I had planned earlier that on my way back from Brussels today I would stop near Halle for a walk in the Hallebos forest, but I had also planned to do some shopping in a Polish shop in Brussels. In the shop I bought some frozen food, which would be better if it did not lie in the car in the sun for too long. Consequently, the walk-in Hallebos had to be postponed until another time.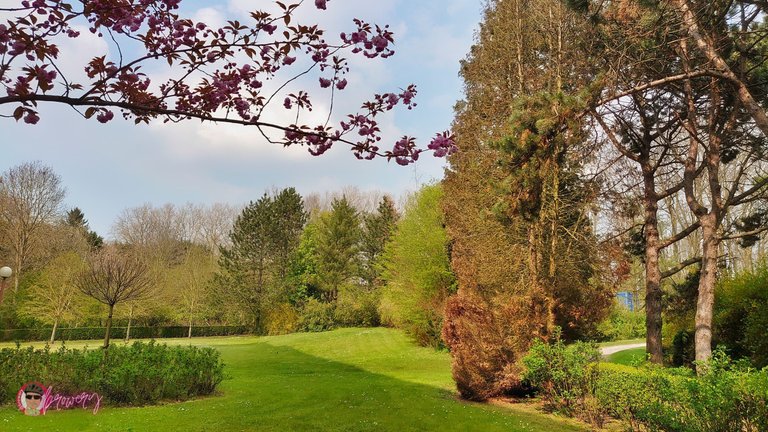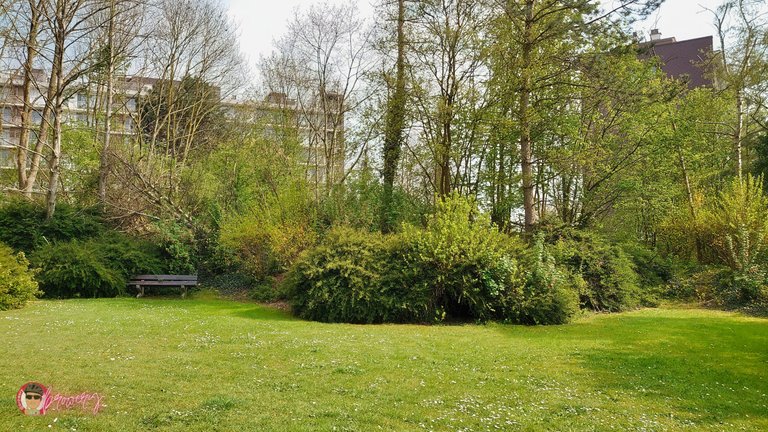 [PL] Po powrocie do Mons przez chwilę zbierałem się na rower, ale jak już było na to za późno wyszedłem pobiegać po okolicy. Tempo spokojne, w pewnym momencie sam byłem zdziwiony, że moje tętno oscyluje w granicach 155 uderz/min, myślałem, że jest wyższe. Z uwagi, że udało mi się tak długo utrzymać stosunkowo niskie tętno, to mogłem w drugiej części biegu nieznacznie przyśpieszyć, co zrobiłem bezwiednie, a także wydłużyć dystans do 7 km. W tym tygodniu planuje jeszcze dwa treningi biegowe, ale wtedy będę po 12 godzinach w pracy to różnie może być, jednakże mam zamiar choć raz wydłużyć czas joggingu do godziny, czy mi się uda przekonamy się w czwartek lub w piątek.
[EN] On my return to Mons I had been thinking about cycling for a while, but as it was too late I went out for a jog around the neighbourhood. At a relaxed pace, at one point I was surprised myself that my heart rate was hovering around 155 bpm, I thought it was higher. As I managed to keep my heart rate relatively low for so long, I was able to accelerate slightly in the second part of the run, which I did involuntarily, and also extend the distance to 7 km. This week I'm planning two more running workouts, but then I'll be at work after 12 hours, so it may be different, however, I'm going to extend the jogging time to an hour at least once, whether I'll succeed we'll see on Thursday or Friday.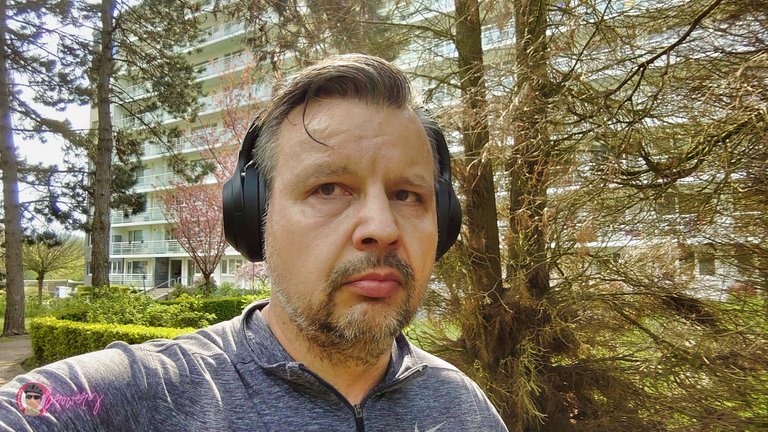 Dystans pokonany w 2021 roku: 1281,16 km - z podziałem na dyscypliny:
| Dyscyplina | Dystans |
| --- | --- |
| Spacer / Marsz / Nordic Walking | 966,18 km (+2,30 km) |
| Kolarstwo / Rower MTB | 219,61 km |
| Jogging / Bieganie | 95,37 km (+7,01 km) |
---
International Polish Actifit League - The END (see you soon)
[PL] Zakończył się turniej pucharowy #POLIAC. Zdaję sobie sprawę, że współczynniki które obliczyłem i system ich stosowania nie były idealne, ale chodziło o aktywowanie "ślimaków" poniżej średniej. W pewnym sensie to się udało, bo zwycięzcą został @homesteadlt, który w poprzednim turnieju, był w ogonie, a teraz proszę jaka poprawa, i bez promującego go współczynnika byłby trudnym przeciwnikiem, gdyż osiągał wyniki około 20K. Na drugim miejscu zakończył rywalizację @davidesimoncini, on również znacznie się poprawił w porównaniu do marca. Ostatnie miejsce na podium zająłem ja, tylko dzięki temu, że w ostatnim pojedynku @davidthompson57 zrobił sobie dzień na rekonwalescencję, przed dzisiejszą wyprawą rowerową. Wszystkim gratuluję, nagrody zostały już przelane na wasze konta i do myślę, że dołączycie do kolejnej zabawy w czerwcu.
[EN] The #POLIAC cup tournament has come to an end. I realize that the coefficients I calculated and the system of applying them were not ideal, but the idea was to activate "slugs" below average. In a way it succeeded, because the winner was @homesteadlt, who in the previous tournament, was in the tail, and now please what an improvement, and without the promoting coefficient he would be a difficult opponent because he reached results around 20K. In second place ended the competition @davidesimoncini, he also improved significantly compared to March. The last place on the podium was taken by me, only thanks to the fact that in the last duel @davidthompson57 took a day to recover, before today's cycling trip. Congratulations to everyone, the prizes have already been transferred to your accounts and I think you will join in the next fun in June.

The END (see you in June)

This report was published via Actifit app (Android | iOS). Check out the original version here on actifit.io




16360

Daily Activity, Jogging, Running, Walking