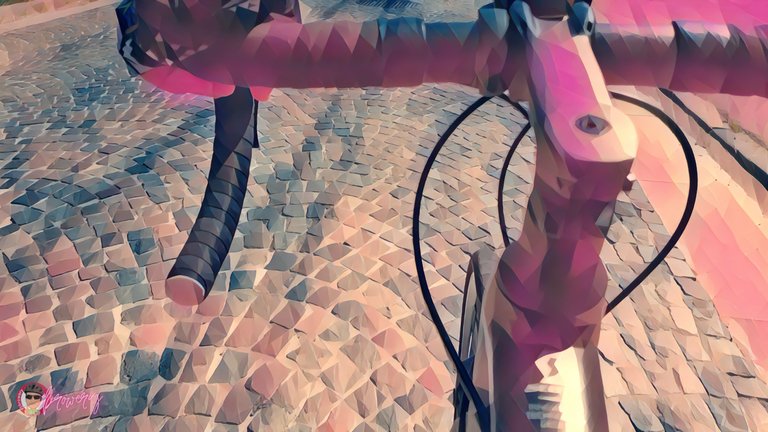 [PL] Tak się dziś ułożyło, że miałem około godziny na "pedałowanie". Kiedy wyszedłem na rower nie kombinowałem z szukaniem ciekawej trasy, wybrałem bardzo dobrze mi znaną trasę Mons - Havre - Maurage - Bray - Estinnes - Givry - Mons. Dotychczas tylko raz jechałem ją w tym kierunku, zwykle jeździłem w przeciwnym kierunku. Głównym powodem takiego wyboru są trzy "hopki" na drodze z Mons do Givry, łatwiej jest je pokonać na świeżych nogach niż na zmęczonych.
[EN] It worked out so well today that I had about an hour to 'pedal'. When I got out on the bike I didn't bother looking for an interesting route, I chose the very familiar Mons - Havre - Maurage - Bray - Estinnes - Givry - Mons route. So far I have only ridden it once in this direction, usually I ride in the opposite direction. The main reason for this choice is the three "bumps" on the road from Mons to Givry, easier to overcome with fresh legs than with tired ones.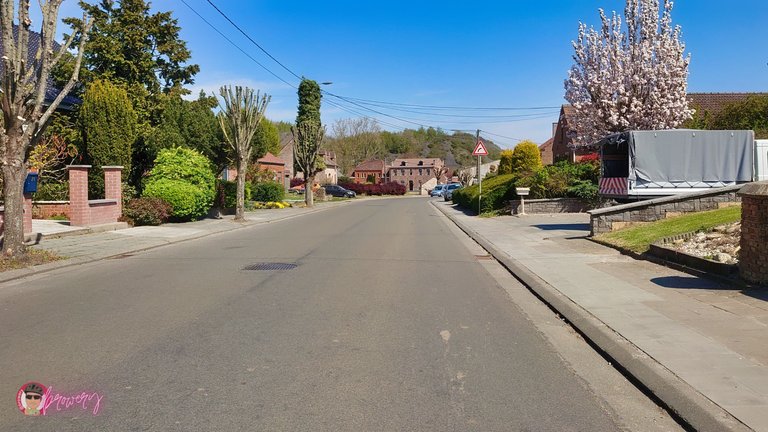 [PL] Z drugiej strony droga z Estinnes do Givry jest z delikatnym spadkiem i można tam rozpędzić się do blisko 50 km/h. Jak zwykle przejazd przez Maurage przypomina rosyjską ruletkę. Miejscowość ta zamieszkana jest w zdecydowanej większości przez potomków włoskich imigrantów z początków XX wieku, stąd prawdopodobnie styl jazdy kierowców przypomina mi przygody na drogach południowych Włoch. Dziś obyło się bez ucieczki rowerem na pobocze.
[EN] On the other hand, the road from Estinnes to Givry has a gentle gradient and you can accelerate to nearly 50 km/h there. As usual, passing through Maurage is like Russian roulette. The village is inhabited mostly by descendants of Italian immigrants from the early 20th century, hence their driving style reminds me of adventures on the roads of southern Italy. Today, there was no escape with my bike to the side of the road.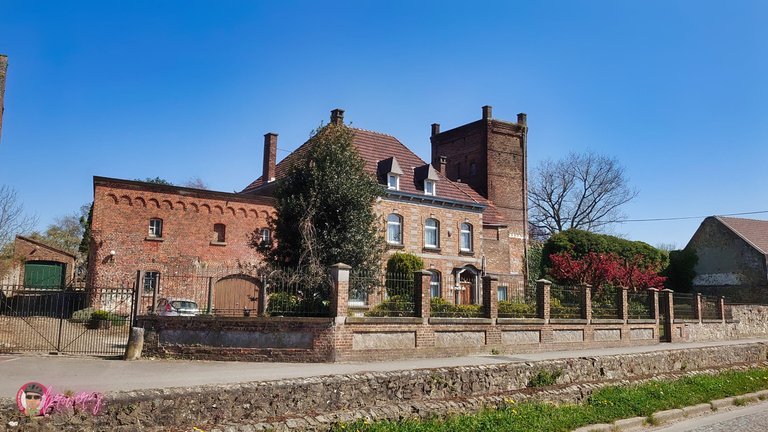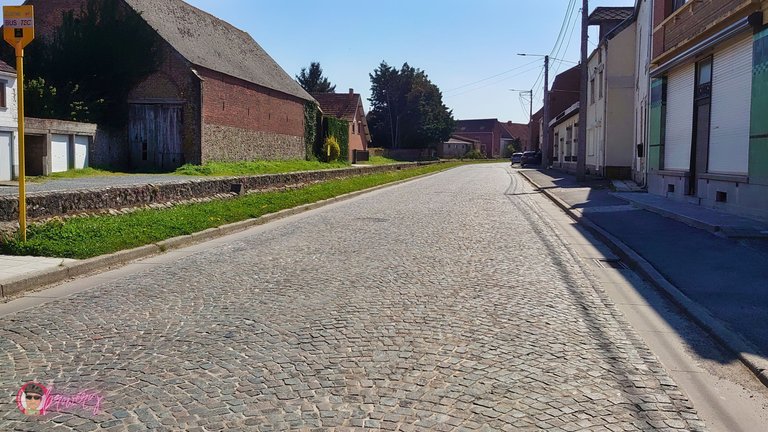 [PL] Najgorsze zdarzyło się kilka metrów przed szczytem drugiej z trzech "hopek" na drodze z Givry do Mons. Ja już resztkami sił w swoim tempie "wspinałem się" na szczyt, a tu nagle po mojej lewej stronie wyprzedza mnie stuletni dziadek rześko pedałując pod górę. Oczywiście nie miał on 100 lat (chyba), ale był bardzo wiekowy. Na pocieszenie podwiesiłem się na jego kole i ze szczytu wzniesienia ruszyłem dzięki grawitacji z dużą prędkością do przodu. Tak wysforowałem się do przodu, że na ostatnim wzniesieniu "staruszek" nie dał rady mnie dogonić. Finalnie wyszło bardzo dobrze, bo po raz pierwszy w tym roku średnia prędkość powyżej 26 km/h.
[EN] The worst happened a few metres before the top of the second of three "jumps" on the road from Givry to Mons. I was already "climbing" the peak at my own pace, and suddenly, on my left, I was overtaken by a hundred years old man pedalling up the hill. Of course, he was not 100 years old (I think), but he was very old. As a consolation, I hung on to his wheel and from the top of the hill, I moved forward thanks to gravity at a high speed. I was so far ahead that on the last hill the "old man" couldn't catch up with me. In the end it worked out very well, because for the first time this year the average speed was over 26 km/h.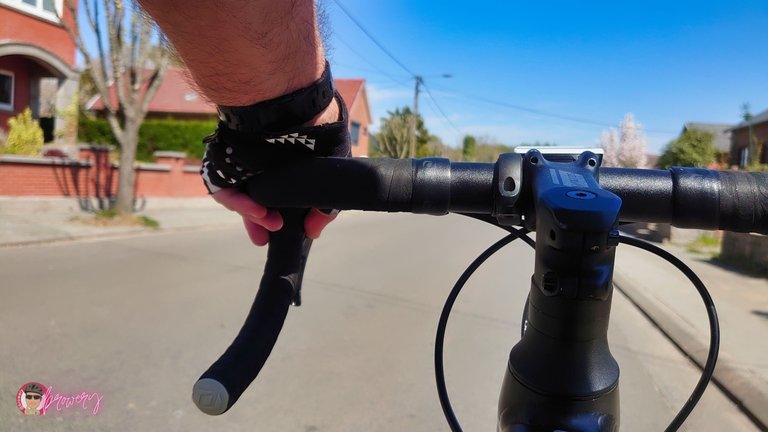 Dystans pokonany w 2021 roku: 1315,07 km - z podziałem na dyscypliny:
| Dyscyplina | Dystans |
| --- | --- |
| Spacer / Marsz / Nordic Walking | 991,18 km (+8,10 km) |
| Kolarstwo / Rower MTB | 251,53 km (+31,92 km) |
| Jogging / Bieganie | 104,28 km |
---
For #POLIAC stay tunned, see you in June

This report was published via Actifit app (Android | iOS). Check out the original version here on actifit.io




22861

Cycling, Daily Activity, Walking