To return home after a long weekend in the mountains is always a challenge. Settling into a daily rhythm is not hard. The hard part is to accept that this is reality and that all the fun over the weekend was just a phase.
It should be the other way around. It should be like this:
Work is just a period between two holidays!
It is as with everything in your life. Your perspective is decisive. It is your choice.
---
What have I done yesterday?
Nothing much. Except the usual choices of working (from home), being with and caring for family, and running when everything else was done.
I have no photos to show you. Instead, memories from this winter with light the light of the day.
March 14th 2020, Nassfeld snowboard park, the last photo of this skiing and snowboarding winter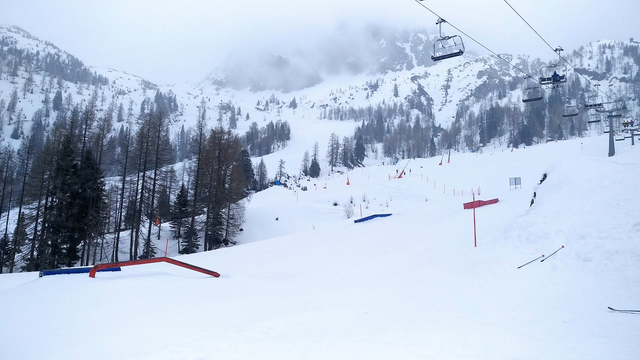 I miss those days. I know there will be many more days spent on snow having fun and great time with family and friends.
---


Join Actifit program, stay fit and earn crypto - STEEM, AFIT, AFITX, PAL, SPORTS, ...
Vote for Actifit as a Witness
Official Actifit links: Discord | Website | Android app | iOS app | FAQs | Text Tutorial
Disclaimer:
I am a long-time Actifit user and ambassador for the program. Please, ask me anything about it.


Better and better
---


8497