These running shoes, I mean.
On Running Cloudsurfer, almost nine years old, I-don't-know-how-many kilometers ran in them. Not many, I guess. Around 600.
These noodles at the outer sole are a great invention. Yet, they are not very durable.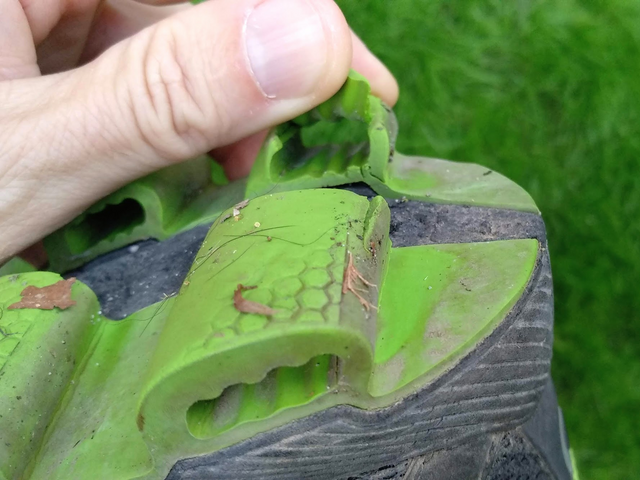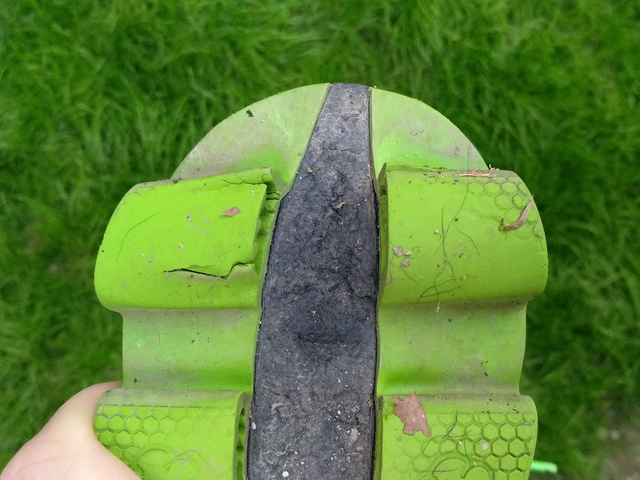 Another thing, They already have a torn mesh at the left front part of the right shoe.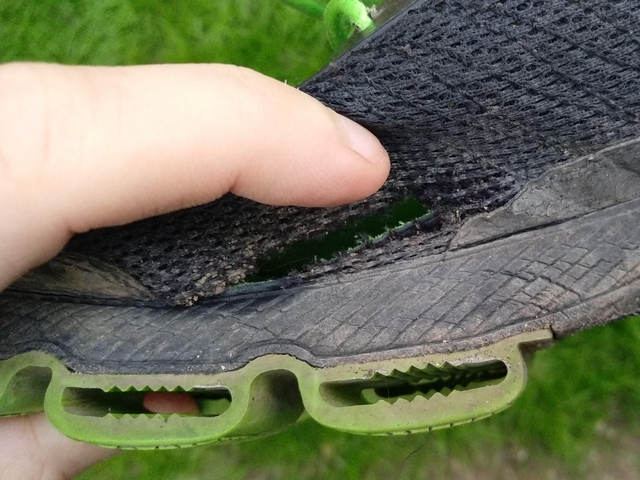 So, should I say goodbye to them?
No. I'll be using them for a bit longer. I guess, until the upper mesh falls apart :)
After all, they are still usable. And I do have two more pairs of flat / asphalt running shoes.
You know, I am the type of runner that has shoes for every occasion and terrain. Currently I own and use some six or seven pairs. I don't know exactly.
---


Join Actifit program, stay fit and earn crypto - STEEM, AFIT, AFITX, PAL, SPORTS, ...
Vote for Actifit as a Witness
Official Actifit links: Discord | Website | Android app | iOS app | FAQs | Text Tutorial
Disclaimer:
I am a long-time Actifit user and ambassador for the program. Please, ask me anything about it.


Better and better
---


8364