Through the Dirt Road to the Greenhouse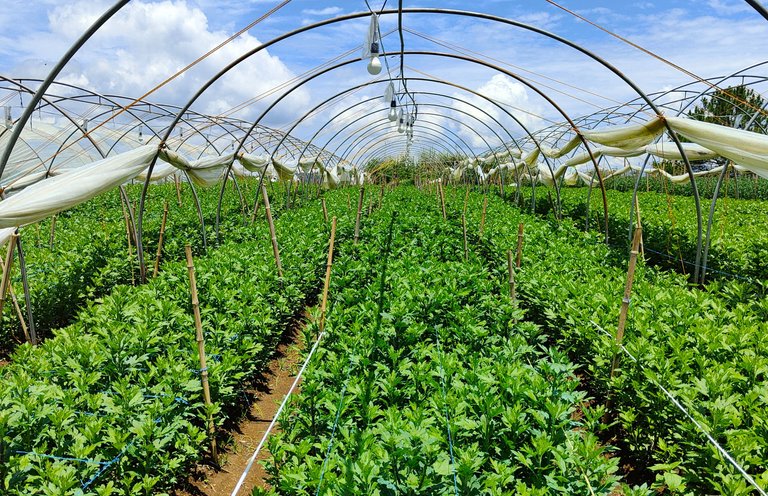 There was power outage in the morning and with my laptop's battery low, I cannot do much online. The weather being so nice, I had no reason to not go out for a walk, more so when I have not been really physically active for days.
After giving mum's meds, I headed out telling the husband I would be back in 30 minutes.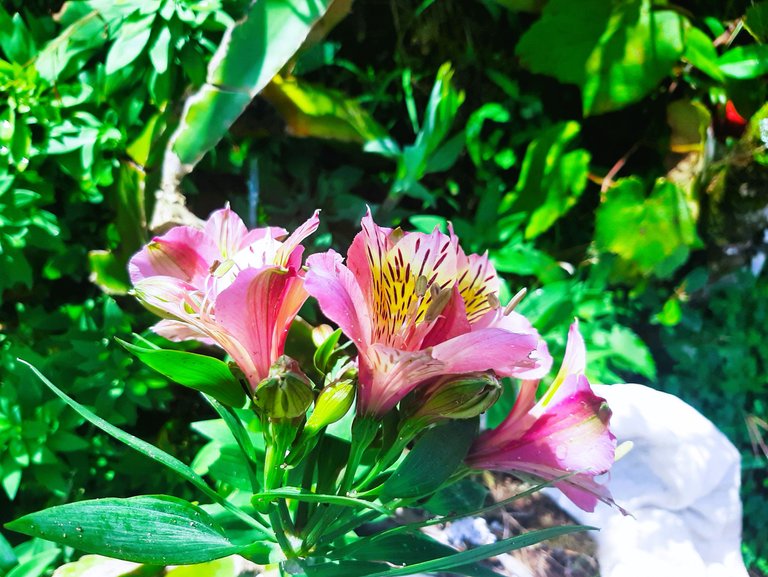 The pink Alstromeria (Peruvian Lily) have now fully bloomed! These were just buds not so long ago.

I wanted Tofi to come with me but I could not find his leash. He was whimpering as I was leaving yet I didn't want him loose because the husband said there might be dogs along the route we are taking and he might get excited and run away. Although he is a good boy, I was not sure whether he will listen to me when another dog will tease him.
Because I was alone for the walk, I went straight to the dirt road. My initial thought was to go to where the old farmhouse was, hence I took this route. This road had been like this for ages and it made me wonder when it's going to be improved.



Going a little farther, there were some people working in the farms overlooking the road I was and my shy twin reared its head so I only took photos where there was nobody else, lol! I think if Tofi was with me, it would have been different (or maybe not!)
And look! I found a new cutie friend! He's 3 months old the owner said. "Is he gonna grow big?" I asked, curious what kind of breed the pup is. "Yes, his papa is a huge native dog!" the lady of the house answered. I teased her if she'd let me buy him and she just laughed.
His a darling, ain't he?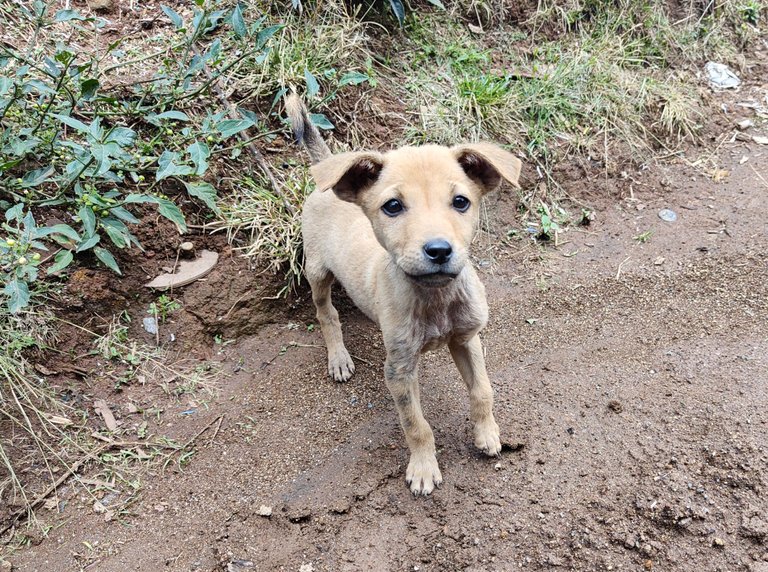 Anyway, I went on with my slow pace and found these wild flowers growing amongst ferns and grasses on the roadside. They are quite irresistible so I spent a lil time taking videos and photos of them. The sun was bright and it challenges my eyes that I can't clearly see what I'm capturing, lol! Next time, I would have to bring shades.



The sky is really gorgeous and being me who loves the sunshine, I enjoyed it even when it was hot.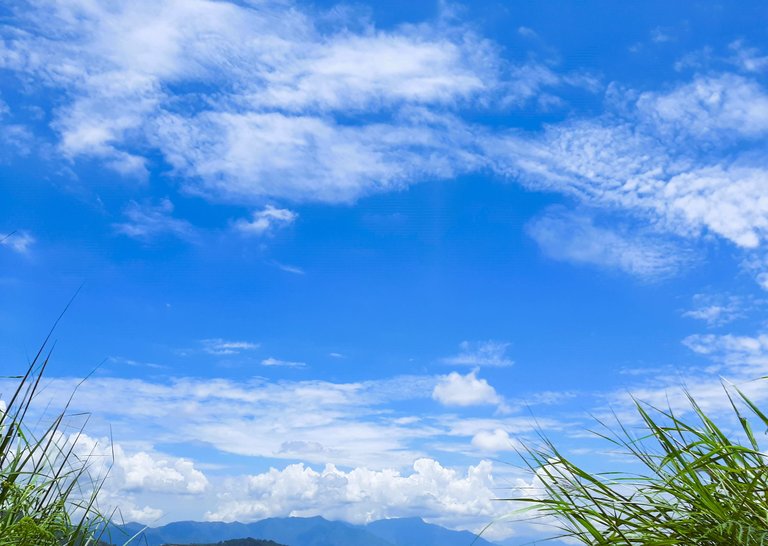 Went further and saw some tunnel-like greenhouses from afar. I stood where I was for a while contemplating whether to keep going or trace my way back home.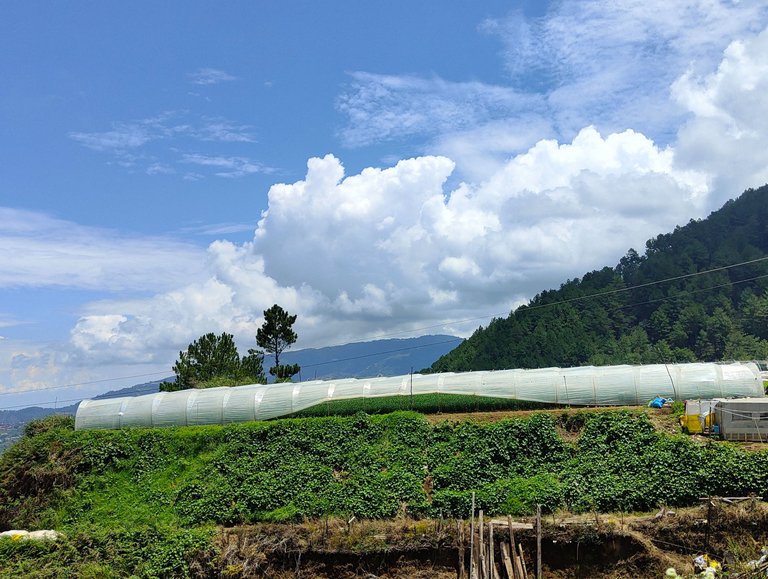 But it would be foolish of me to have gone there and just go back home, right? So I kept going. I have to see those plants! And a few minutes later, I was there, mesmerized at how the plants are. If I'm not mistaken, these are called Malaysian mums. They are quite common amongst cut flower growers in the region. My in-laws used to grow them too.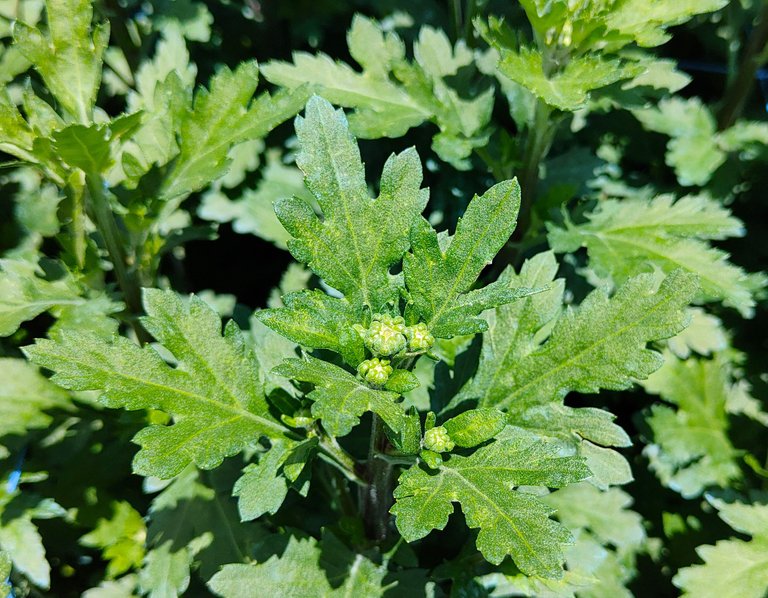 Some are grown inside greenhouses, others on open fields. This farm did both. Some are lighted, others do have their wirings and receptacles already installed and ready but yet to be have light bulbs on them. Greenhouses like this often switch on the lights from evening until the morning.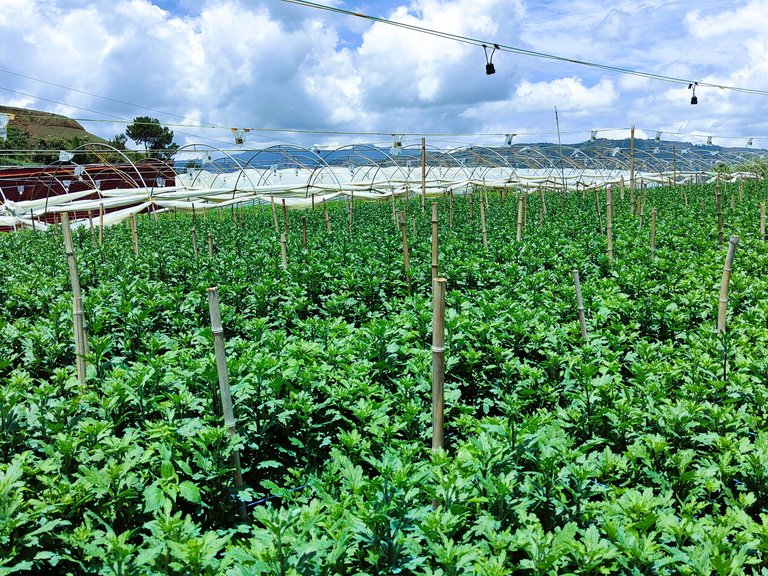 From there, I headed further down, following the narrow walkway along the farms. With the sun being too hot, the workers must have gone indoors. I did notice one guy working on the opposite field.
After walking for a while, I felt hungry then I realized it was almost mid-day. I have been out for an hour and a half when I said it would only take me 30 minutes!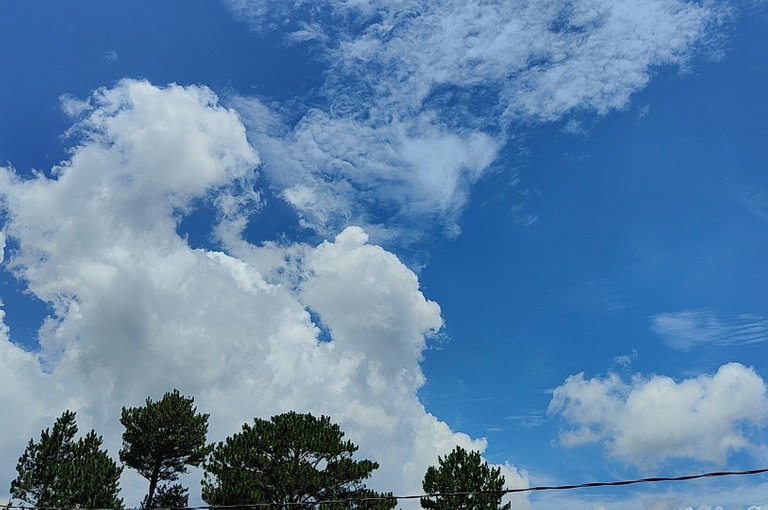 The husband was famished when I arrived home. He was doing some yard work and was waiting for me so we can have lunch. I enjoyed my adventure for sure!
And as usual, I did some house chores at mom's, cleaning and mopping floors in the afternoon. With her mobility limited, she often make a mess especially when she do her own milk. She spills them on the floor or on the table and on the counters. My brother was suggesting we hire a help but my old man doesn't like it.
Until then, I'll take the pleasure of doing the things for them.
Photos are my own. 9th May 2023/21:45ph

This report was published via Actifit app (Android | iOS). Check out the original version here on actifit.io




09/05/2023

5347

House Chores, Photowalking, Walking
---
---