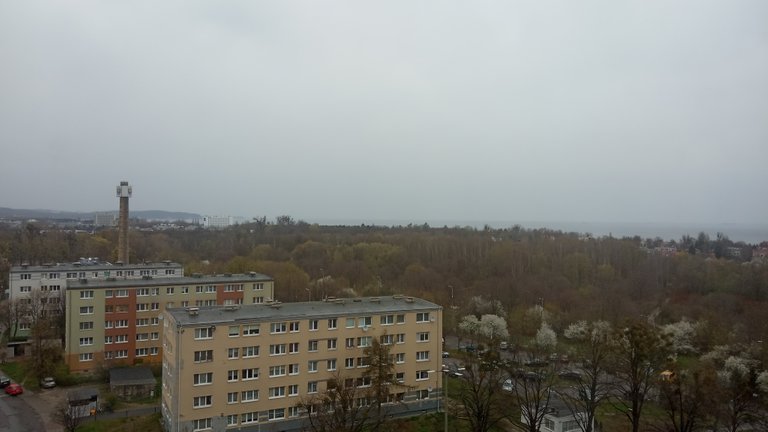 Na żywo było widać morze. Po prawej. Piastowska 100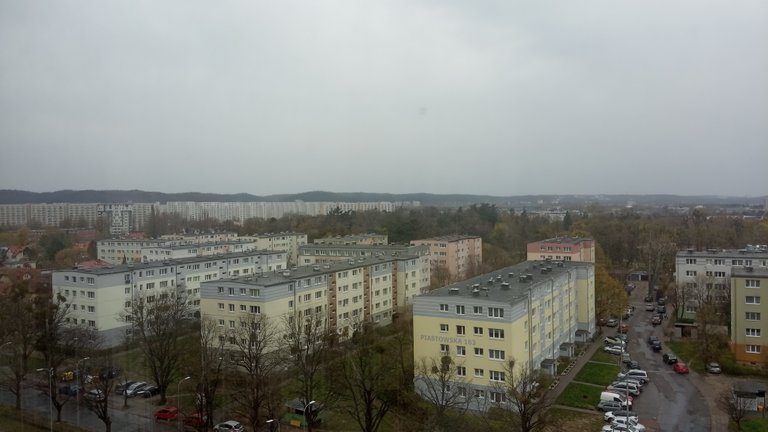 Osiedle Tysiąclecia między tą właśnie ulicą a Piastowską
Ciekawy dzień rozwożenia, ale z głównie z uwagi na algorytm i sumę wszystkich zrealizowanych zleceń. Turystycznie nie bardzo - same powtórki.
Musiałem dzisiaj przez ponad 4 godziny przyjmować wszystkie zlecenia jakie wyznaczył mi system. Nie było to przyjemne. Na plus, że w zasadzie nie dojechałem nawet do właściwego Wrzeszcza. Na minus, że było kilka długich kursów, zwłaszcza na początku.
Pierwsze zlecenia to były właśnie międzydzielnicowe skoki. Jeździłem spokojnie i bardzo dobrze bo po takich kursach już na starcie można się było zmęczyć.
Było tak:
Pół godziny czekania.
Kurs na Zaspę
na Przymorze i znowu na Zaspę
i do Oliwy
stąd na Przymorze i to był pierwszy dziś przyjazny kurs.
Stąd znowu do Oliwy i stąd na Garnizon. Tu było nieźle bo trafiły się krótkie kursy po okolicy.
Potem dwa kursy po Zaspie (OK bo niedalekie).
Zdążyłem nawet zrobić 7 kursów w dwóch lepiej płatnych godzinach. Nieźle.
Z Zaspy na Przymorze do klienta, który klatkę "i" opisał "i jak indyk". Bardzo dobrze bo taka niedbale opisana klatka może oznaczać pierwszą klatkę, klatkę i, lub klatkę L.
Cieszyłem się, że byłem na Przymorzu, choć obawiałem się, że system mnie na koniec jeszcze wyśle gdzieś na południe.
Na szczęście nie. Do końca jeździłem dzisiaj na Przymorzu i Żabiance.
Ruch był duży i było co robić. Nie było czasu na piknik, herbatę w termosie piję dopiero teraz w domu.
Także widzę po tym tygodniu jazd, że mam dwie opcje pracy. Ciurkiem 5 godzin (bardziej męcząca) lub na dwa razy (rozbijająca dzień). Najlepiej chyba stosować je zamiennie w zależności od możliwości.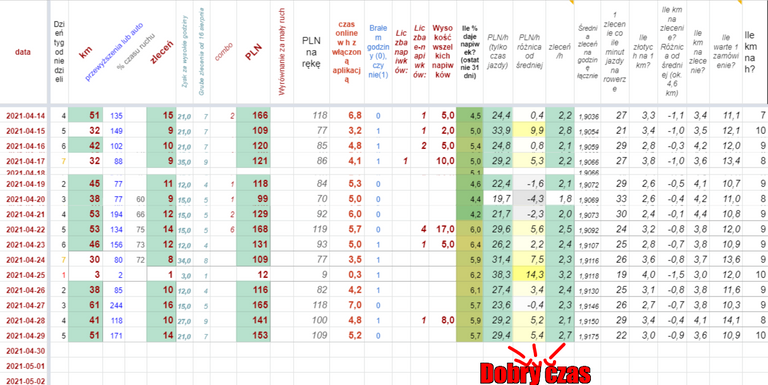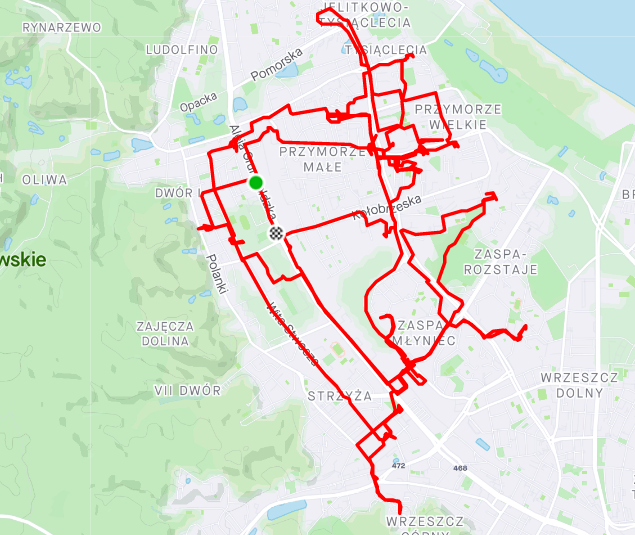 This report was published via Actifit app (Android | iOS). Check out the original version here on actifit.io




16878