Hello my friends!!!
I don't know what happen with my yesterday steps, I lost it but anyways... it was a really good day for my workout look this cals burned ⬇️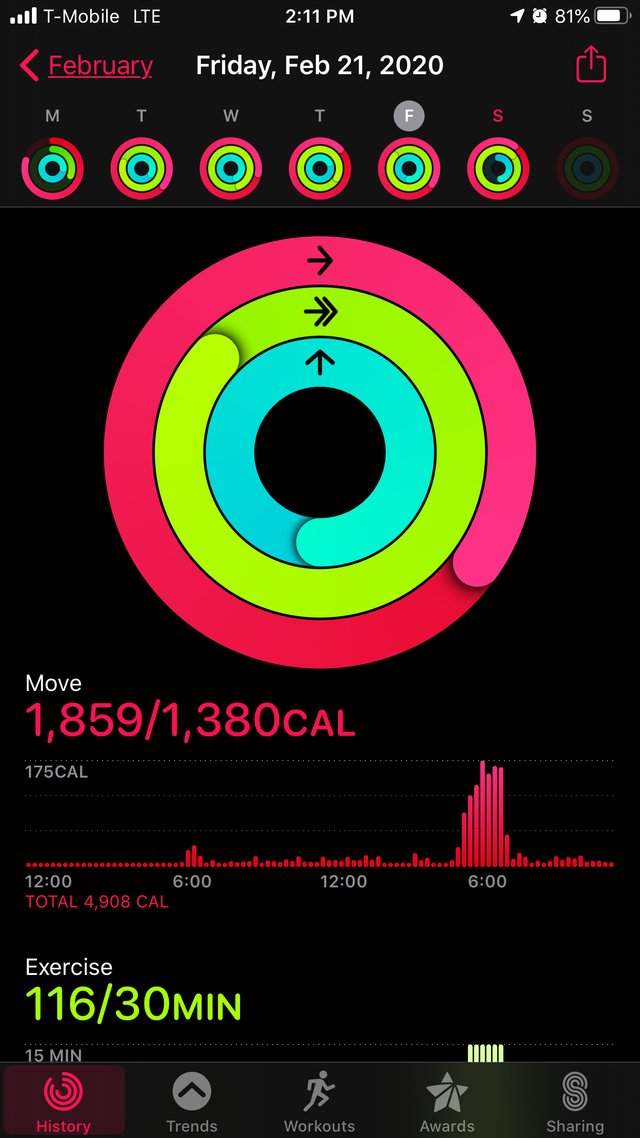 As you can see I started my workout for today's but I will post it once I had my circles closed 🤗
Thanks for the cheers and the upvotes from all of you, I really appreciate it!!!
And remember guys
KEEEEEEEP AAAAAAACTIIIIIIIIVEEEEEE 🗣🗣🗣
#team-mexico #fatburn sportstalk zzan #fit #upper #back #teamgordo #healing #mexico #gym #cardio #steemusa actifit #steemiansclub #health #life



0

Walking,Weight Lifting,Elliptical,Moving Around Office