Hello and welcome to all the readers.
Today i did my first custom shop - Drum Fair mission.
Infact, i did two costing me 2000 starbits.
Did something different on risingstar today. That's good.
Well, I am not sure whether i will do it every day as it costs 1000 starbits per mission.
But, i will surely do atleast one or two every few days depending on how fast i accumulate starbits.
Custom Shop Mission:
Diary showing the first custom part i got after the mission.

Crafting: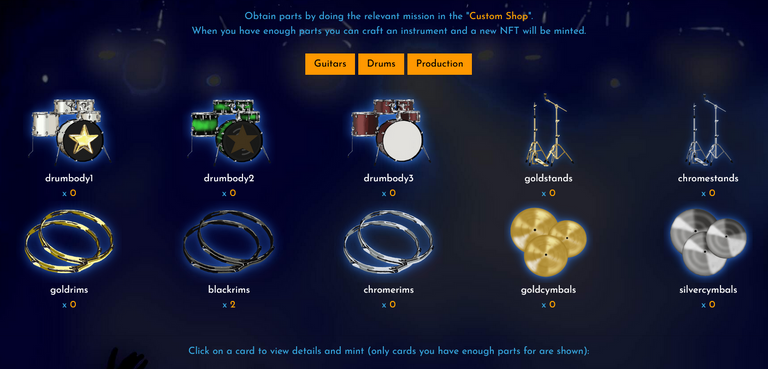 Progress Report
I am very close to reaching level 63.
Ego has gone to 16%, as my missions attracted temporary fans.
I have been doing selected missiona and few lessons.
And trying to balance the energy usage.
Level - 62 [2987/3100]
Starbits - 32816
Skill - 2123 from cards, 4928 from lessons
Drunks - 4440 from cards, temporary 905
Ego from fans - 5345 (905 temporary drunks)
Ego from missions - 3070
Total - 8415
Luck - 1107
Cards - 124
Player Rankings

Tomorrow, i will open all the remaining card packs.
I am looking forward to it.
Thank you for reading my post.
Have a nice day.
Farhad
[imfarhad]
Previous Rising Star Post - https://peakd.com/hive-195370/@imfarhad/rising-star-the-party-continues-2-more-packs-opened--progress-updates