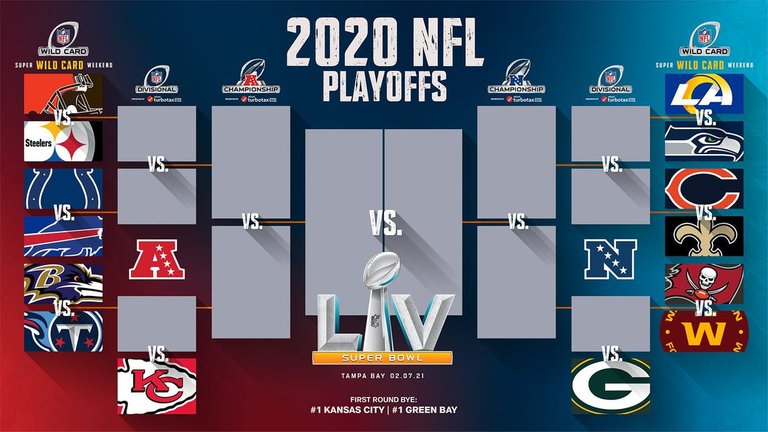 Source
After 17 weeks of exciting (or boring depending on which team you root for) NFL action the playoffs are finally here. This Saturday is the start of Super Wild Card weekend. Why Super? Because the league added one extra slot to each conference and "Super" sounds better than "Watered Down". Way to go NFL marketing department!
In this post I'll be picking winners for Super Wild Card weekend. Don't take my picks too seriously, I don't know what the hell I'm doing. Last year I went 2-2 on Wild Card weekend and this year I have a chance to slaughter that record with six game to pick. On the other hand I can get slaughtered too. Life is funny like that.
I'll throw in a Super Bowl prediction too so we all will have something to look back and laugh at after the big game.
TV Schedule


Source
Anyway here are my picks based on what I observed from being a NFL couch potato for the last 4 months.
Indianapolis Colts at Buffalo Bills (-7)
The weekend kicks off with the Indianapolis Colts traveling to Buffalo to face the Bills. Indy actually owes Buffalo some gratitude, it was the Bills thumping of the Miami Dolphins in Week 17 that let them slip into the final playoff spot in the AFC.
The Bills are the hottest team in the league, riding a 6 game winning streak that could have been 10 games if for not the Cardinals miraculous Hail Mary play. WRs Stefon Diggs and Cole Beasley are both questionable to play, yet Diggs has already claimed he's playing. As long as one of them is good to go the Bills should have no problem putting up points against an Indianapolis defense that has been fading the last several weeks.
The Colts are at their best when they can rely on the running game. That is going to be an issue since the Bills are going to score some points and force QB Philip Rivers to try to compete throw for throw against QB Josh Allen. That's bad news for Indy.
My pick: Bills 31 Colts 20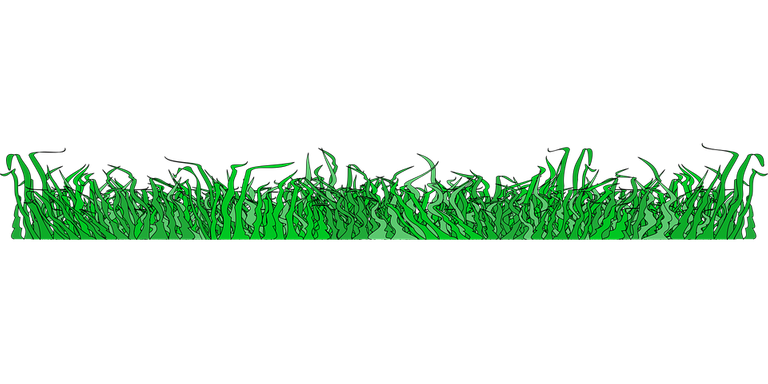 Los Angeles Rams at Seattle Seahawks (-3.5)
The second game on Saturday has the Los Angeles Rams heading north to face off against the Seattle Seahawks. This will be the third matchup of the season between these two NFC West rivals. The season series was split with each team winning at home.
This should be an interesting game because the teams know each other so well. The big question heading into Saturday is whether or not Jared Goff will be able to start at QB for the Rams. Goff injured his thumb in Week 16 against Seattle and sat out the Rams game last week.
Honestly I don't think it matters if Goff plays or not. The Rams offense has been shaky to say the least and while their defense is good, you can only hold down QB Russell Wilson for so long. Wilson is a playoff veteran and he'll make enough plays for Seattle to win.
My pick: Seahawks 20 Rams 13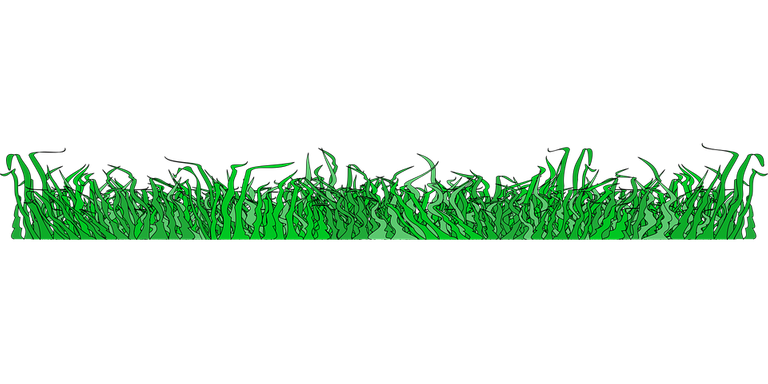 Tampa Bay Buccaneers at Washington No-Names (+8)
Saturday concludes with the Tampa Bay Buccaneers going to Washington D.C. to face the team with no name. The No-Names are not getting any love in this one as they are a massive 8 point underdog at home. Doesn't winning the NFC (L)East count for anything?
I'm kidding, of course it doesn't.
The Bucs enter the playoffs on a hot streak after beating up some bad defenses. Washington enters the playoffs by barely beating an Eagles team that had to take extreme tanking measures to lose. Open and shut case right?
Not so fast my friend. Bucs QB Tom Brady hasn't exactly been a road warrior in the playoffs. He has a career 4-4 record away from home. And Tampa Bay stunk in primetime this year, going 1-3. Their lone win was against a crappy New York Giants squad who had a late lead, but shot themselves in the foot.
Washington isn't good, but they can pressure a QB. The Bucs offense has sputtered this year when Tom Brady has been under pressure. I'm going out on a limb with this pick.
No-Names 20 Buccaneers 17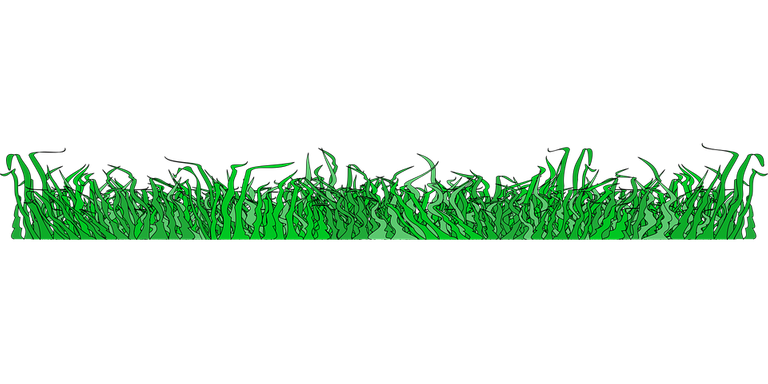 Baltimore Ravens at Tennessee Titans (+3.5)
The action on Sunday kicks off with the best matchup of the weekend as the Baltimore Ravens travel to Tennessee to face off against the Titans. This game figures to be a slobber knocker.
These two teams played each other in November with the Titans winning 30-24 in Baltimore. So why are the Titans an underdog at home? My best guess is the revenge factor.
The Ravens were the favorite from the AFC to reach the Super Bowl last year until they were knocked out by the Titans. Don't think they haven't been talking about that all week and are ready for vengeance.
The Ravens offense has been humming since the team recovered from their Covid issues. The Titans defense has been poor all year long. I expect a lot of offense in this game, but I think the edge goes to Baltimore. Either way should be a great game.
My pick: Ravens 38 Titans 35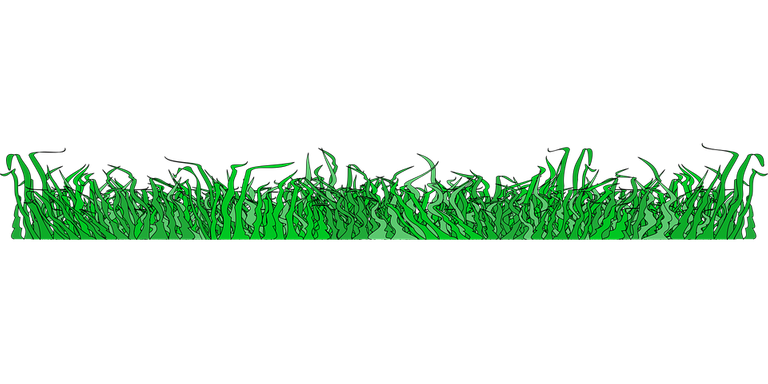 Chicago Bears at New Orleans Saints (-10.5)
The Bears snuck into the playoffs with an 8-8 record and their reward is a game against the Saints in New Orleans. Congrats I guess.
Both teams have really good defenses. Only one has a good offense. The Saints are supposed to have all of their starters on offense for the first time in a long time. And they have been scoring plenty of points lately despite being banged up.
The Saints beat the Bears back on November 1st in Chicago in a close contest. They always play better at home and now have all their weapons on offense available. New Orleans has been very disappointing in the playoffs the last several seasons, but they should survive this round.
My pick: Saints 28 Bears 17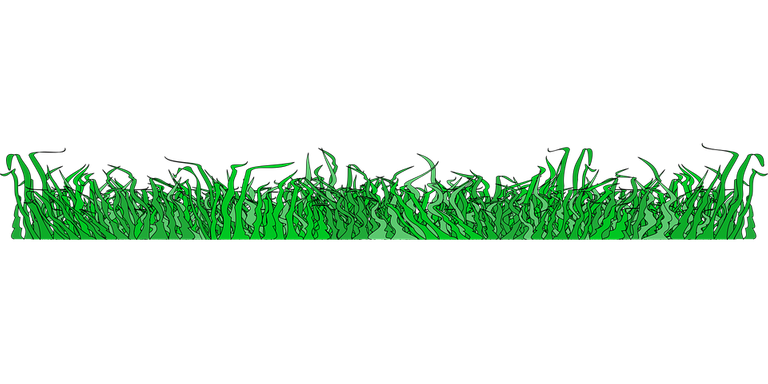 Cleveland Browns at Pittsburgh Steelers (-6)
Super Wild Card weekend concludes Sunday night with the Cleveland Browns heading east to play the Steelers in Pittsburgh. Just like the Rams/Seahawks game, this will be the third matchup of the season between these two bitter AFC North rivals and the series was split with each team winning at home.
However when the Browns beat the Steelers in Cleveland last week Pittsburgh rested several star players, including QB Ben Roethlisberger. And Cleveland won by two points. Earlier in the year when both teams were at full strength the Steelers clobbered the Browns by 31 points in Pittsburgh.
The Browns will be without head coach Kevin Stefanski because of Covid. This is a huge loss because Stefanski normally calls all the plays on offense. The Steelers don't run the ball very well, but then again Roethlisberger doesn't lose against Cleveland. He has a career record of 23-2-1 against the Browns. I expect more of the same this week.
My pick: Steelers 31 Browns 24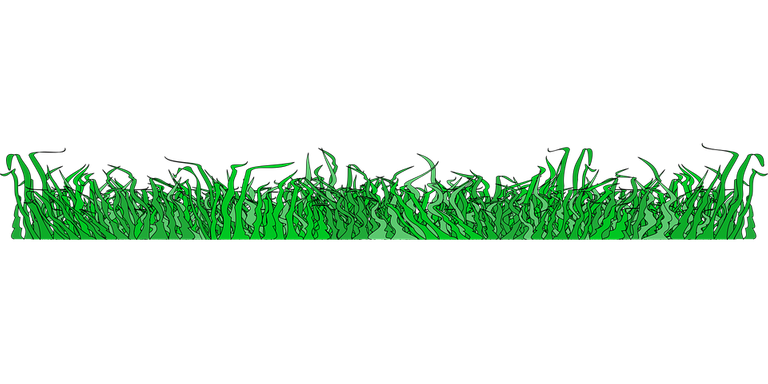 So there are my winners for Super Wild Card weekend: Buffalo, Seattle, Washington, Baltimore, New Orleans and Pittsburgh. I feel good about these picks, although Washington is a stretch. I'm going with my gut on that one. Probably some anti-Brady bias seeping in there as well.
Now it's time for a Super Bowl prediction. I picked the Saints to make the Super Bowl the last three seasons and each time they have let me down. No more New Orleans! Even though I think top to bottom they are the best team in the NFC.
My Super Bowl Prediction: Buffalo Bills 35 Green Bay Packers 31
Kansas City is obviously the favorite to win the AFC, but they have me worried. They seem to turn it on and off each week instead of just kicking somebody's ass. Plus they got extra rest heading into the playoffs and that is a bad thing. Just ask the Ravens. I think KC is prime for an upset.
That leads me to the Buffalo Bills. This team is on fire and they just seem to have that "it" factor that I can't explain. That's the same way I felt about the Chiefs last year and that worked out pretty well.
The Packers might not have the best roster in the NFC, but they have a tremendous home field advantage with the frozen tundra of Lambeau Field and Aaron Rodgers is playing some of the best QB of his career. And that is saying something. The only team I think in the NFC that can really challenge them is the Saints and the Saints don't play as well on the road.
Let me know your Super Wild Card picks in the comments. Don't be afraid to make a Super Bowl prediction either. Don't let me be the only person who looks dumb. Thanks for reading.