A diary is good for: making notes, finding your content back, you can post it and can join contests with it too (see @team-ccc).
Monday - October 28, 2019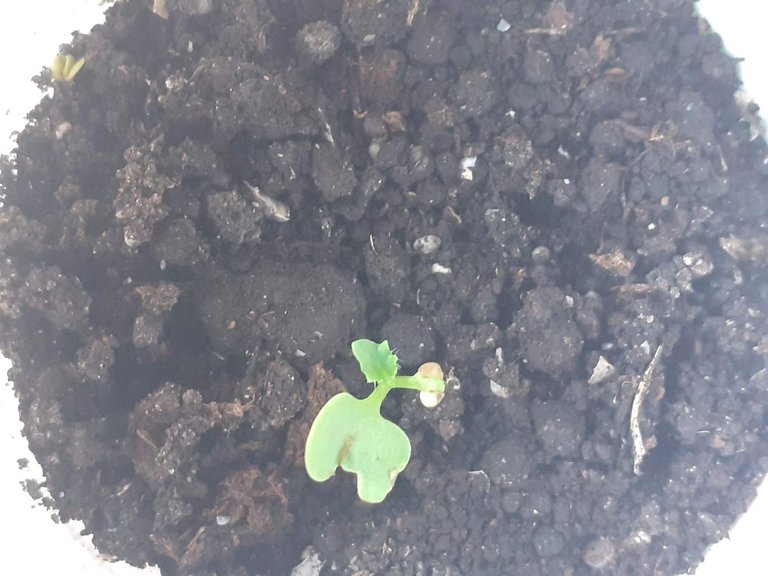 Another disaster of a school project. None of the seeds turned into seedlings except this single one. It is "boerenkool". It turns into a bush. It is planted because of a teacher, not because it is normal to do so during Autumn.
7 am
A morning filled with fog it is.
I answered and explained a lot about Commentcoin via @wakeupkitty.pal.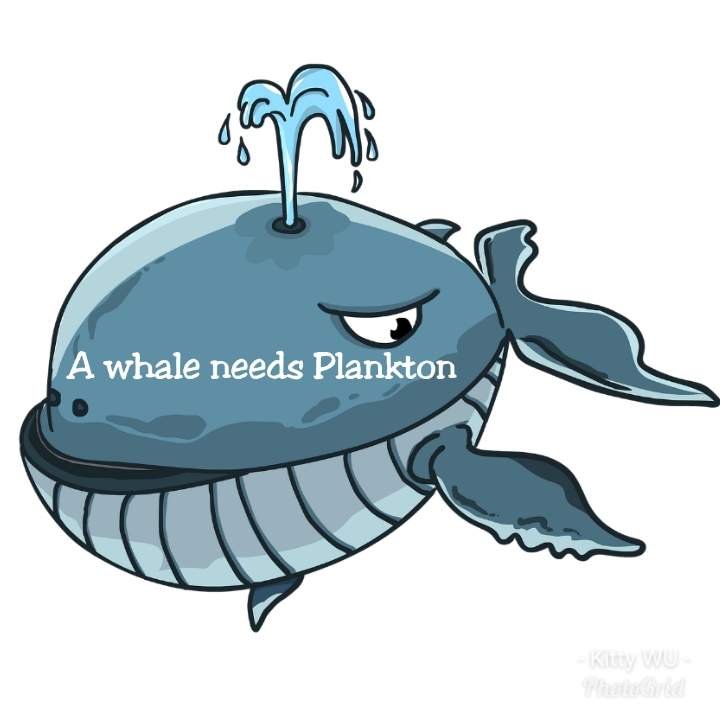 The contest "Help a plankton understand Steemit" hosted by @chrismadcboy2016... is it still there?
It starts on Wednesdays.
I gave some tips on the latest contest and wrote my answer as a separate post via @wakeupkitty.pal Tip 31: Join the contest "Help a plankton understand Steemit". I noticed he has not been active in the past day.
I decided to give an extra bonus to all who join and come up with an answer. You have 2 more days to do so.
(only one response that says enough about the Steemians who like to earn).
@fredkese won the earlier contest. He was the only one who joined. So 1 SBI as a bonus from me.
I edited my announcement of last Saturday.
I still had to add the PrintScreen of the prizes paid.
Sofar I cannot say the Commentcoin works for the freewrites. Did I read @arcange? wrote I had 53 comments on one post. 🤔
I answered the email I received from a Dutch company that will help me look search for the brake part I need, added the photo too. It took me 20 minutes to get it sent with my slow connection.
I washed my bedsheets and hung them outside. I hope they will dry (I only own one set) and it won't start raining.
I fed the wolves.
The bus-kid washed the dishes and I washed my hair.
1:29 pm
We drank some hot chocolate.
Time to announce the winners of the last time I hosted the contest "What do the letters ccc mean to you".
From today on this contest will be hosted by @team-ccc. If you like to join see here for the rules and prizes. You can earn Commentcoin too.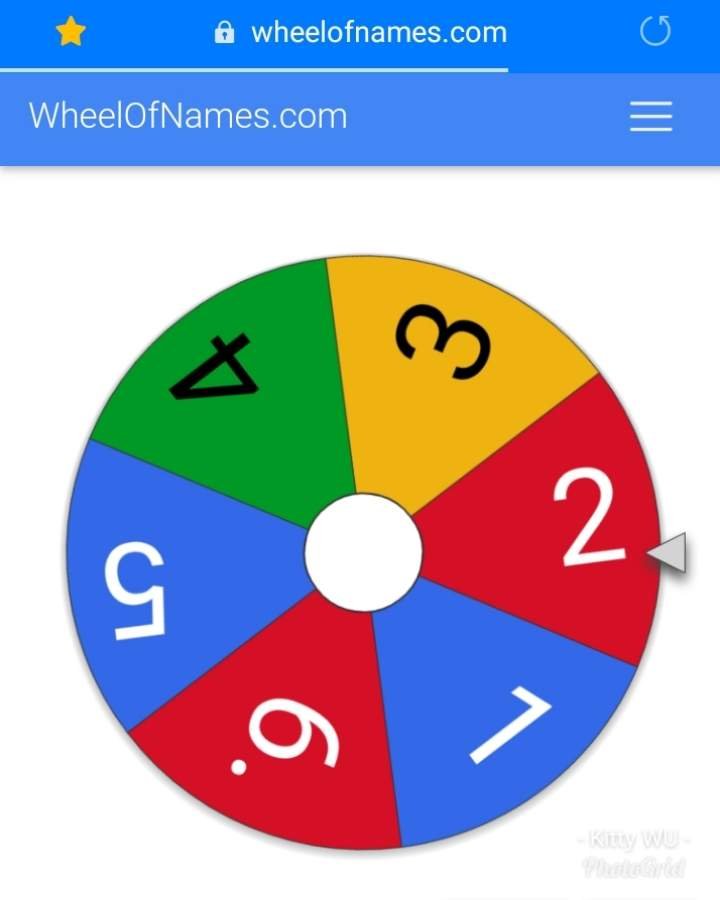 Posted the announcement of the winner. Congratulations @felixgarciap.
2:08 pm
Dpoll - done
Time to make some pancakes for the children. One banana left and used an apple for it.
Took the laundry inside, checked the mailbox and cut off some branches from the acacia. My laundry gets stuck in it. Lucky me all the sheets are dry.
We ate a lion. 🙂 (I lost 100 grams and assume it will be back tomorrow but by now I lost 14 pounds. Wonder how @carolkean is doing. The youngest has a hard time losing the last 2 pounds it goes up and down.
5 pm
Drinking tea. I can not get myself to drinking water again. My stomach feels ice cold. Perhaps I should save the bottle in bed. No fridge still cold water.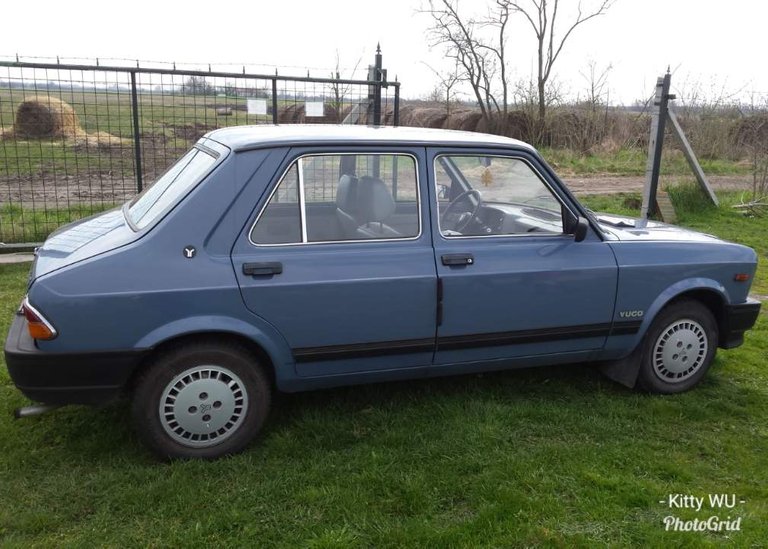 I posted Sunday is Yugo search day
My right eye bothers me it is infected.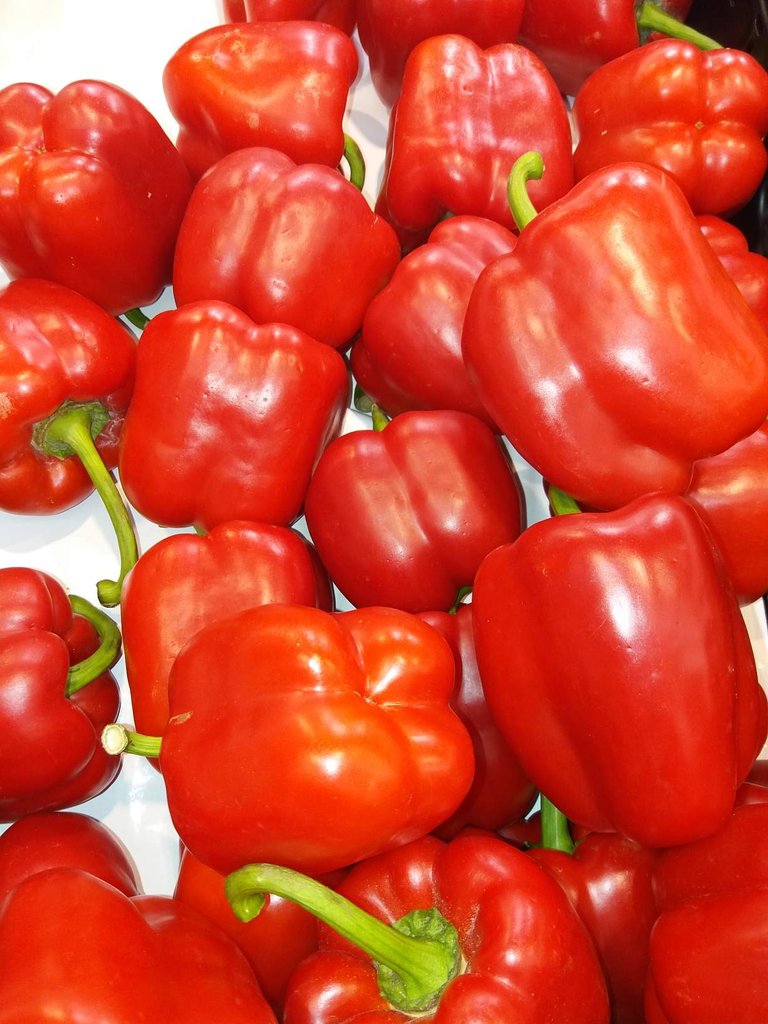 5:23 pm
Wrote my freewrite English and German in one and used the Commentcoin tag.
Kein Zucker (D) / No sugar (En).
Posted it (took ages) and try to load it to give the link to @freiesschreiben and @mariannewest. It is already 6:51 pm 😖. With my connection, you need a lot of patience.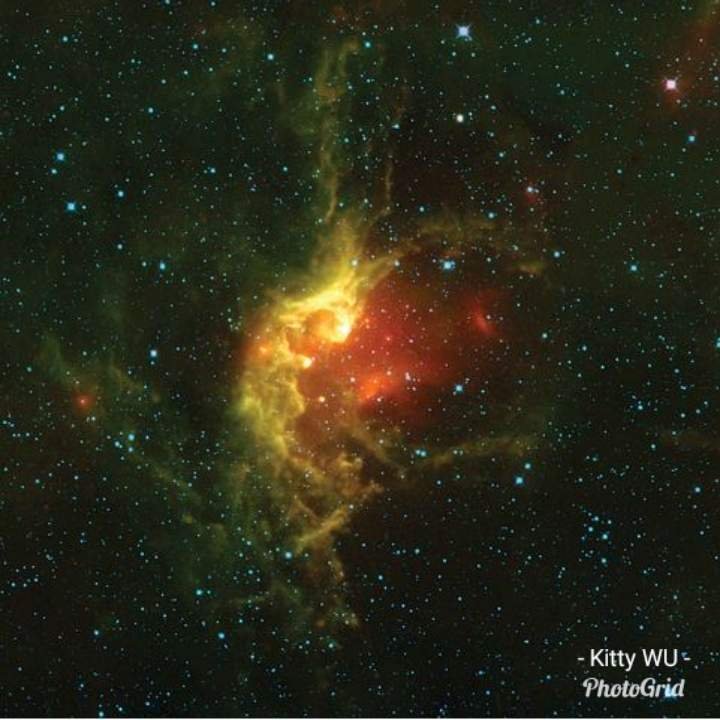 8:48 pm
My last post of the day >Good to know.
A story to tell...
It is a follow up from other (weekend)freewrites.
What happened before or... after?

Good to know.
[A story to tell...]
(https://steem-bounty.com/services/forever/@wakeupkitty.pal/actifit-wakeupkitty-pal-20191028t193143607z)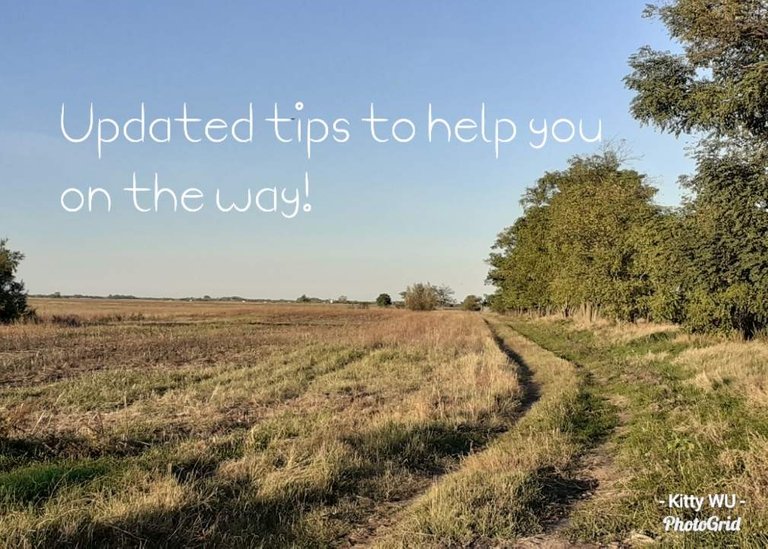 Tips to give newbies and others a hand on Steem(it).
Please, ask for help if you need some.
You can ask me, @fitinfun has many tips and lots of experience and there is @steem-aide.
You are free to join a community but there is no need to do so to make it here.
Join with everything you post a contest!
Contact for free
Use @partiko's app or chat via the app Discord. Both will not cost you SP.
giftgiver.me
Use https://giftgiver.me for extra SP to be able to post/reply! If you are low on SP. SP will be delegated to you for 48 hours.
You can delegate SP with
https://steemyy.com/sp-delegate-form
Who takes care of your dust?
@dustbunny does!
Have a look at this account and delegate SP to this bunny.

@dustsweeper is back.
You transfer Steem and Dusty takes care of your dust.
If you delegate SP too you can earn a bit extra. See HERE

Met @catnet yet?
There are 3 kittens who come to wipe dust if you own CAT. 😍 Have a look at this account.
The primary function of holding CAT is to bring the kitten-bots to deliver cuddles for you.
You buy/receive CAT and send CAT as a tip to someone.
Join the daily 5-minute freewrite
See @mariannewest for a daily prompt and @freiesschreiben (Deutschsprachig) and help yourself to improve your writing skills and to a subject to write about. This is not a contest!
The @freewritehouse has contests to join. One of them is recommend a freewrite.
Engagement League
Join the engagement league @abh12345 is hosting.
If you do, you will hear once a week a lot more about your work and engagement level on Steem. Comment, upvote and who knows you win. There is set a big prize for the winner and several smaller prizes.
Join the CCC contests!
CCC stands for Curation Circle Creed
There are 4 weekly contests and you earn for several reasons. For joining for example. Check the prizes they are not each week the same.
As a new member, you get paid too.
It is a great way to earn in a fast way and to collect SBI shares. You only need to write 200+ words and answer the question.
@team-ccc is the account where you can find info about
the Community CCC,
contests running,
the members and more.
Use Partiko
How about giving it a try yourself?
With my lousy, unstable connection it is the only app that still works most of the time. I can post with it and the notifications show an overview with who voted, commented and mentioned you.
You earn points if you use it for posting, commenting and upvoting (partiko points can be traded into Steem).
There are extra points if you watch a commercial for a few seconds.
With Partiko you can edit each post and if you edit it you can add as many tags as you like.
Try it. There is nothing to lose
Do you like photography?
Appics is a great app. Go to appics.com and ask to be an 'early bird'.
Please, add text to your pictures. A good post has text no matter if it is a meme, photo, drawing, actifit report, etc. With Appics you can comment and upvote and earn token too.
Posting with apps
If you use @actifit, @partiko or @appics to post you earn too.
@actifit will reward you if you did 5000 steps at least (reward and upvote).
@partiko gives you 30 points for posting.
@appics has it's own token too.
There are more apps that will reward you if you use them.
Use them to grow especially if your connection is fine and not as slow as mine.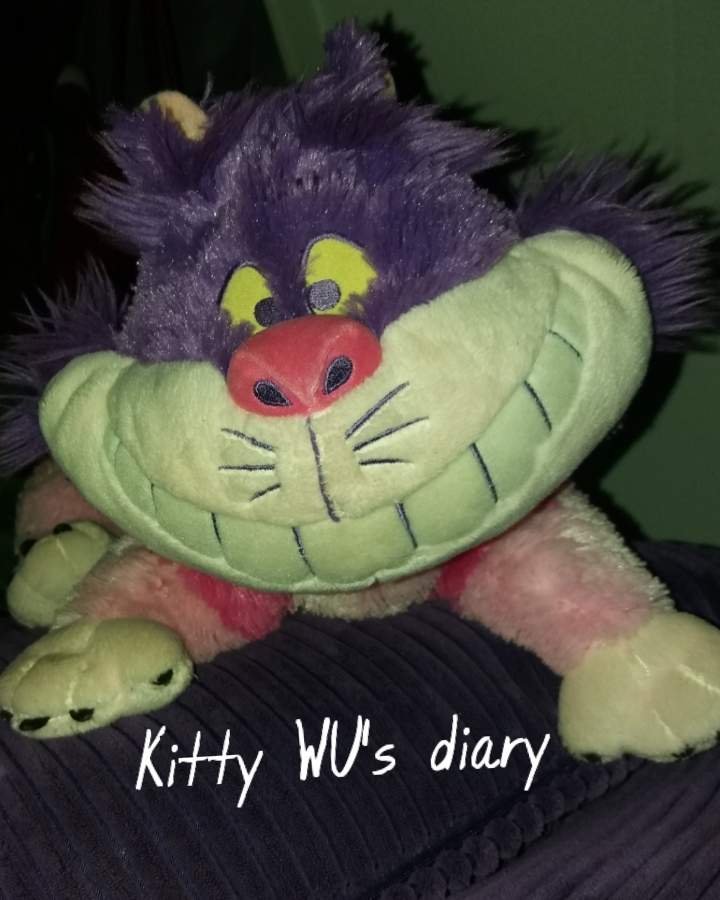 If I can I use SteemCoinpan for posting
Note: SteemCoinpan wants you to use three tags!

sct
sct-en (or one of the other languages)
sct-diary or the other subject.
Posting via SteemCoinpan saves me the first tag plus I can use more tags. Your post will automatically show up on Steemit.com
My Diary Days
Diary Day #1 - Sept. 13, 2019
A day full of surprises
Diary Day #8 - Sept. 20, 2019
Finally Friday
Diary Day #15 - Sept. 27, 2019
Finally Friday
Diary Day #22 - October 4, 2019
Gaining weight Day
Diary Day #29 - October 11, 2019
A bright Friday
Diary Day #36 - October 18, 2019
How to hang in.
Diary Day #43 - October 24, 2019
Editing on
Diary Day #44 - October 25, 2019
[Saturday, Commentcoin day!]
(https://steem-bounty.com/services/forever/@wakeupkitty/saturday-commentcoin-day)
Diary Day #45 - October 26, 2019
Sunday is Yugo search day
This is an Invitation to join #ccc for Guaranteed 👍 Daily Income 💵 and Payout 💸 for Newbies (2.0) 🐟 🐜 🐛 in #ccc 👣 and Follow 👣 the Honor Code 🏅 - the Creed (Conditions and Limits Inside)
AND
the latest update <<< please click to read.
Bedtime for me.



2483