Just got my new Samsung A50s and are getting ready to back in full force in steem. But now let's just start with this photo. Today tried a great place to get grill pork that recommended by @veenang.
The meet taste are on point that makes me and @lizachong are eating non stop till finished in minutes.
It is so addictive that we are wanna more.
Thanks for the great experience.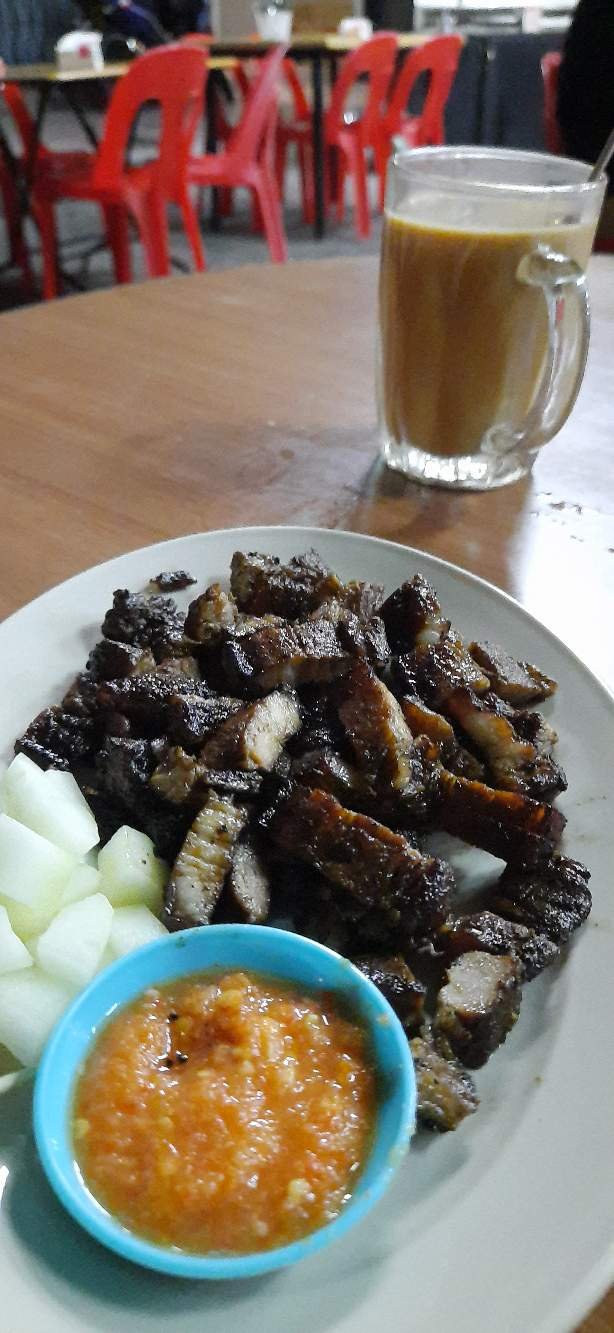 Posted using Partiko Android