Hi there! Do you Have a Steem Account? It's Free - A Message to Followers on Facebook, Twitter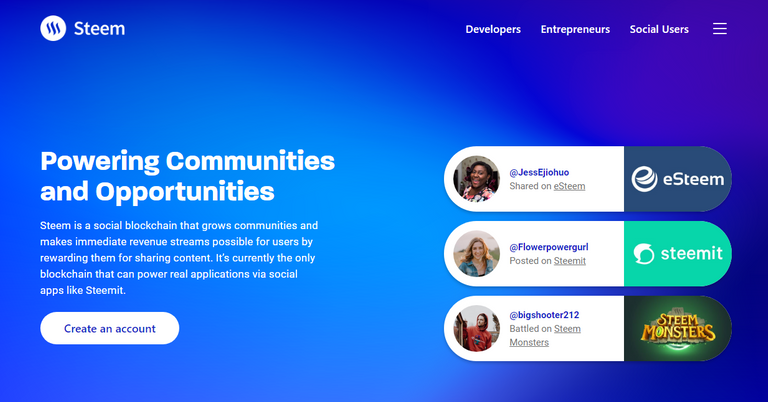 Hello world and friends out there, sometimes in early 2018, a friend turned brother came and told me of a platform where my writing passion can be rewarded and that was https://steemit.com (the way we knew it then) and I didn't hesitate to join and today, I'm ticking close to two years with amazing rewards and particularly, financially boosted to a tune of over $2,000.
What is Steem?
Steem is a social blockchain that grows communities and makes immediate revenue streams possible for users by rewarding them for sharing content. It's currently the only blockchain that can power real applications via social apps like Steemit. Source
Steem is a hub for developers, entrepreneurs and social users. It makes a fit for all sorts of person and I think the best place for celebrities to appreciate their fans.
On Steem, entrepreneurs build apps and monetize content. This means that anyone can build and grow his or her own social media community on the blockchain.
On steem, users connect and create a rewarding social interaction and engagement.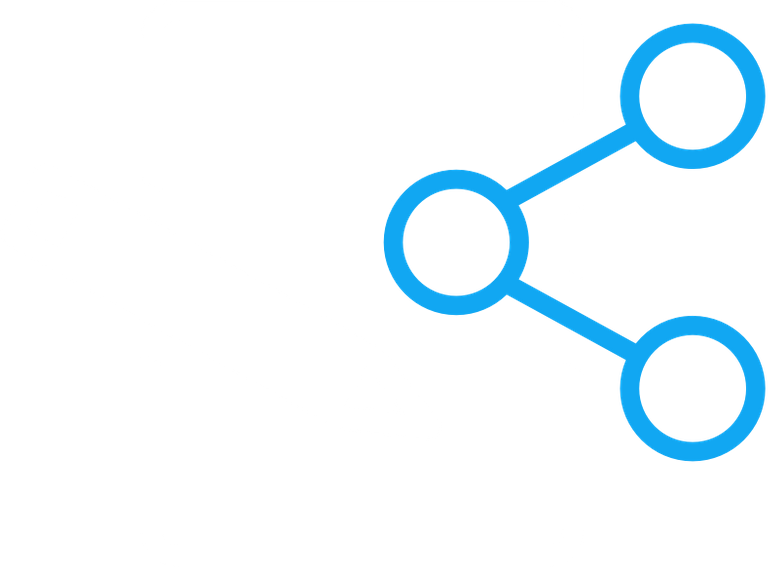 So far steem has paid out over $59 million to its teaming users within the past four years. All that is done to earn that much is to share content just as applicable to other socialmedia handles. However, steem platform seeks to help user respect copyrights of authors, thus, every content hosted must be well sourced and referenced, else, original content turns our to be the best. Out pf these much wealth accrued to users, I have been able to earn as much as over $2000 dollars and currently, my worth on the platform is over $400.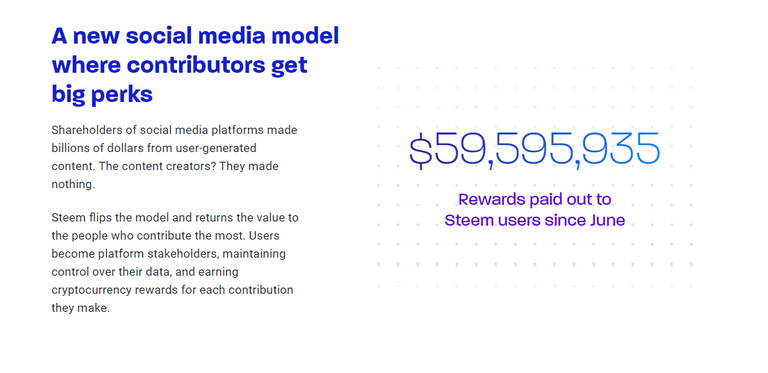 Shareholders of social media platforms made billions of dollars from user-generated content. The content creators? They made nothing.
Steem flips the model and returns the value to the people who contribute the most. Users become platform stakeholders, maintaining control over their data, and earning cryptocurrency rewards for each contribution they make. Source
The Biggest Booster - SMART MEDIA TOKENS
This is the latest development on steem blockchain and the first of it's kind in the internet space where communities can also create their token and exchange it with steem. We are unraveling the test version of SMTs on beta.steemit.com. You can savor yourself there to see users collaborating to create wealth for themselves.

A Smart Media Token (SMT) is a native digital asset on the Steem blockchain. SMTs are STEEM-like cryptocurrency tokens that can be integrated it into web applications and used to create incentives to entice your users to participate in, and grow, your platform. Source
Multiple Streams of Earnings in One Blog
Sometime ago, I made this video telling you the innovativeness of the steem blockchain and how we now earn multiple tokens in one log or comment.
In this video, I talked about @Sportstalksocial with interface on https://www.sportstalksocial.com. It's a SCOT for sharing sports content and rewards are awesome. Curation remains 50/50 and for me, I think it's possible to reach a 100% ROI in 8 months.
This post was my milestone report on reaching a wealth value of 1 Million SPORTS token
What are you Waiting for?
Join us and start createing wealth with your social contents!
---
---