Now that 1 Million SPORTS Stake Milestone has been Reached after Powering Up 57k SPORTS, What Next?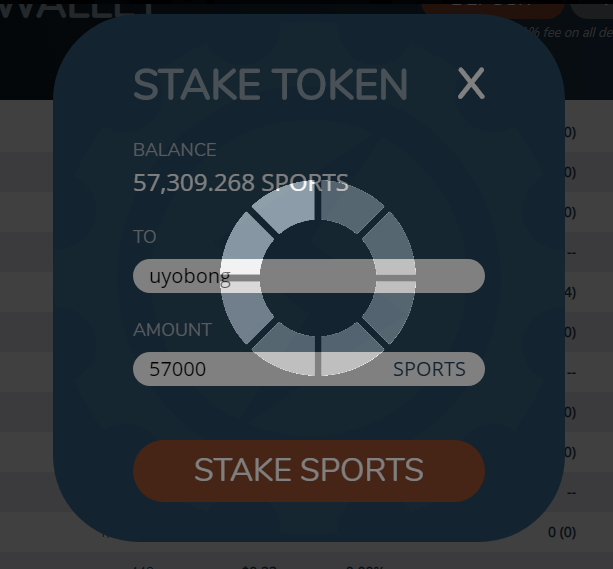 Just as was predicted in my last investment post, staking the 57k SPORTS purchased some hours ago accumulated my total SPORTS stake to 1.03 Million and lo, we now rank among the million holders of SPORTS Token.
Right inside of me, one can be priding that I will be among the respected members of the #sportstalk community especially when the communities are well operative early in 2020.
I must state here that this journey was not easy in every step of it especially for a typical content creator who was not very consistent. In fact, a good percentage of the total SPORTS POWER were powered up from earnings. In some weeks, my total STeem earnings were deposited to STeem-engine just to purchase SPORTS. Finally, we crossed the Kindergarten mark!
I choose to call the 1 Million SPORTS stake mark the kindergarten because there is so much space above and quite much can be achieved.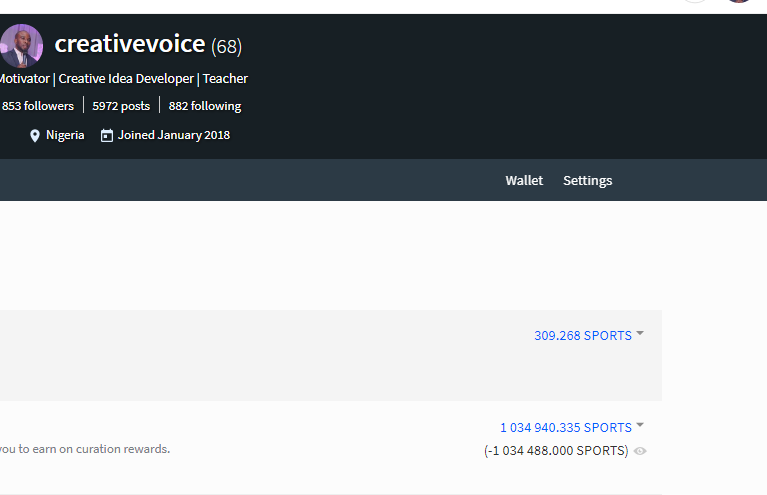 With 1 Million SPORTS stake, it's a call for more responsibilities. It is a call for more investment of time and dedication to see that my investment is protected.
---
I am so energized to reach the 10 Million SPORTS stake mark in 2020. It is possible!
---
Though an official Milestone posts is underway, I wish to sincerely thank every curator of the #sportstalk and #actifit tags for their contributions to my growth on this tribe. I won't be listing names here, but you all know how committed you've been to grow this tribe.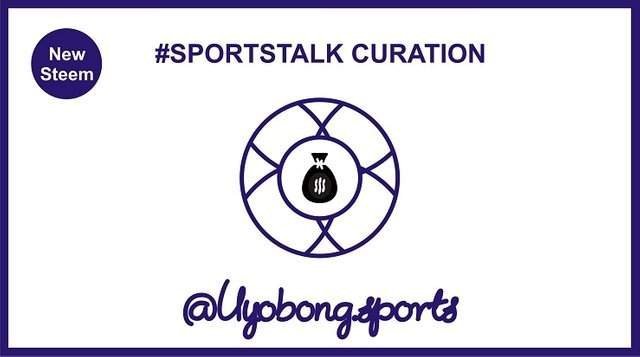 Find time to Read this post, as I share excerpts below:
It's no more news that sports has a high content consumption rate compared to other categories of content that can be obtained from the internet. Any social media that can win this set of consumers and content Creators would always have a huge traffic.
I'm very Conscious of this fact, the very reason I decided to get involved in sports related Curation on Steem blockchain with the ever-growing #sportstalk tribe.
My target enrollees are sports bloggers in Nigeria who are earning more content consumers with the emerging growth and development surrounding the Nigerian Professional Football League (NPFL).
I believe in local content promotion and I think Nigerian sports bloggers have what it takes to earn international attention and so do the NPFL sports.
The above is my next move to promote steem and i'm all out for it. I will be sharing #proofoflove - giving Sport gears to schools, organized (informal) football teams, NPFL teams, etc. More are coming.
This is part of my little way to celebrate @Steemchurch @2.
Meanwhile, you can drop a link to your quality #sportstalk blog for curation. I will also be rewarding insightful comments to this blog or other blogs resteemed by this account.
DO have a blast!
---
---