After a problem yesterday which made me unable to access my SPORTS stake for some reason I was looking forward to circle jerk a bit again today.
But some other posts got brought to my attention and I could not resist to and had to follow the burning desire to downvote.

@cryptoandcoffee shared his thoughts about @dlike yesterday in a well written post so I want to ramble a bit about it.
---
Under the umbrella of @actifit and @dlike we get a lot of shitposts dumped out on our community.
@actifit uses the sportstalk tag by default and first I was psyched about this.
More users = more eyeballs = more interest
At least that is what I thought but boy was I wrong.
---
When people get something for free they usually dont appreciate it lot because it was free and you can always get more free stuff.
This is a problem on Steemit as well imo.
With the autotag of the actifit posts people just earned a "random" token more which is extra Steem in their pockets if you have no interest of joining another community.
Which is kind of fine and to be honest I dumped airdrops as well if I had no interest of posting/curating in that tribe and I would see it as a fee you pay to recruit more users.
We don`t need to bullshit ourselves....Steem and friends is a about your content but even more it is who you know and how much stake those people have. Ugly thing if you are outside, beautiful if you are inside the circle. But, and this is a big but, the content of most of those inside is what brought them inside at least this seems to be true for many.
I have to say I am "guilty" of that myself. I upvote people here and on Steemit I met in real life and like or people I interact with regular over the last 2 years a lot and I can close both eyes if their posts are bad...but I think that is normal.
The usual "everything is shit" post is a shitpost by itself by a regular shitposter who is wondering why nobody likes his shit.
And here comes another problem with @actifit and @dlike they are curating those shitposts.
Which is basically saying "Your shit smells well please go on and make another one".
If there is no inner quality control of course people act like water and take the path of least resistance and put no effort into their posts.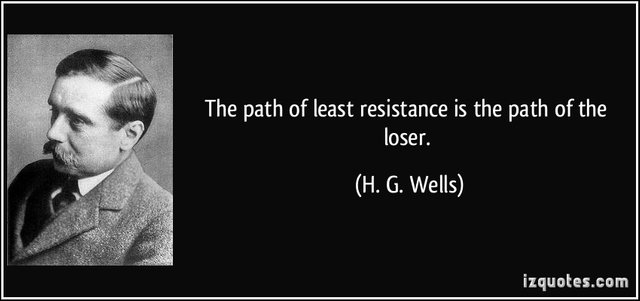 I know that is not true for everyone using those but it seems to be true for a lot or maybe I pay to much attention on the bad.
---
I am a bit torn about both @actifit and @dlike. Both try to get new people into the Steem ecosystem which is great and judging by the success of instagram, twitter etc there is a real demand for short posts.
If your friend shares an article on Facebook and gets a million likes for it no one gives a fuck because likes are unlimited but here were rewards are limited people should give a fuck.
---
I read a couple of times how hard curating here is because there are so many bad posts and how many rewards they get but if I look who voted I barely see any downvotes
Downvoting is curating and you even have some free ones every day so use them
Also I lied as I am too egoistic to not upvote my own shitpost