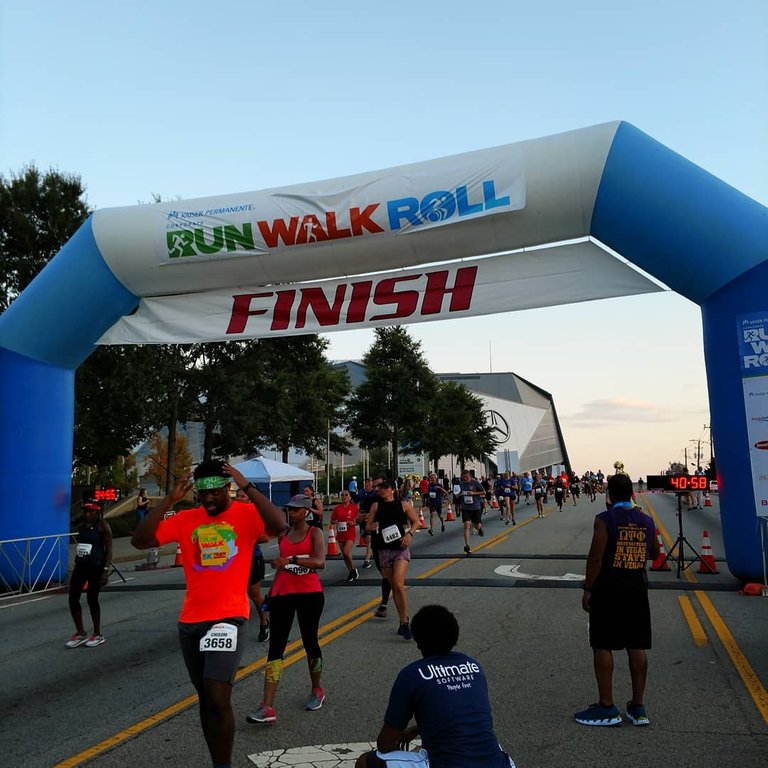 Another year of the local KP5K in the books! After five weeks of training in the ridiculous Georgia heat, I have to say hitting the finish line was a bit of a relief. Of course race night proved to be more of the same, so most of the finishers were just happy to get in the experience. Conditions were definitely not ideal for any PR attempts!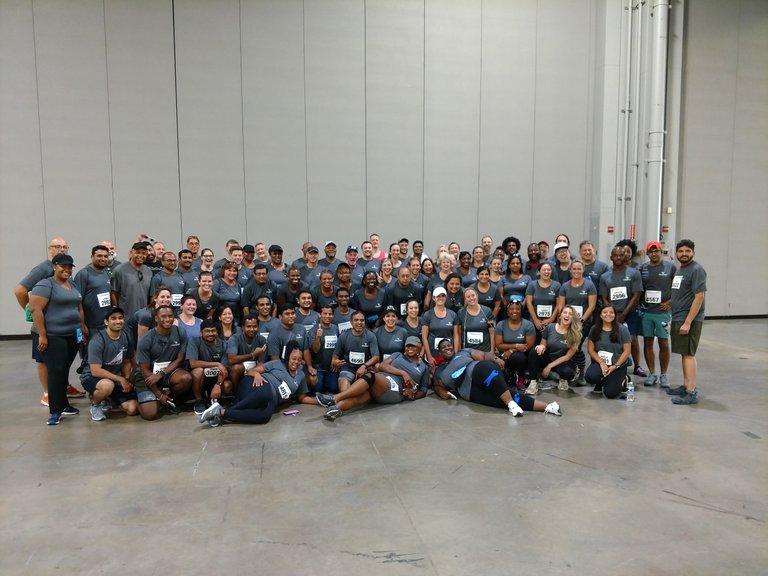 Regardless of the scorching weather, our main corporate team had a really great turnout. Only a handful of people joined in on the official training groups I helped run, but the good thing is this particular race is really friendly for all levels of runners and walkers. I always meet someone new at these events, which is part of the fun.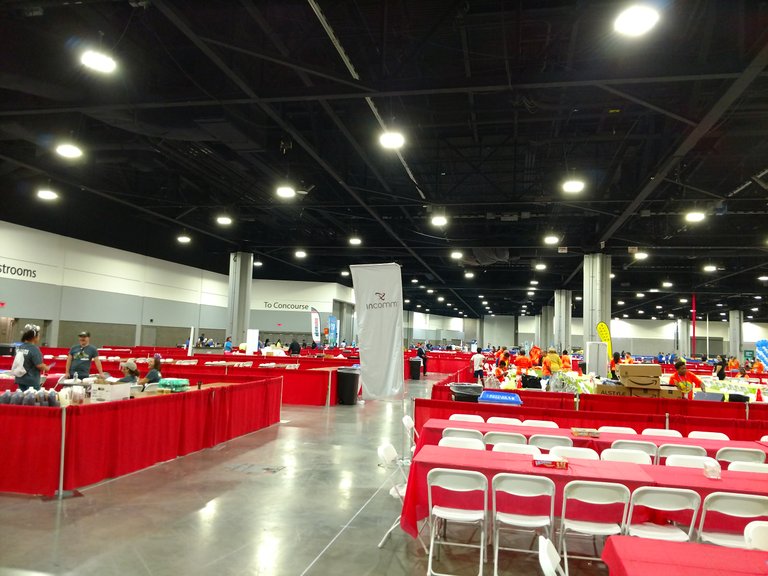 Since we also provide race day support, our crew got to the convention center early to set up the booth. Lugging all the items in, setting up, getting the food laid out and then assisting the employees get bibs and shirts makes for some serious work. There's always some bumps in the road between people not reading instructions or the food not being delivered on time, but my gal Julie always runs things like a boss and gets things worked out. She missed running last year since someone needed to stay at the booth, but this year she and I got to run most of the race together.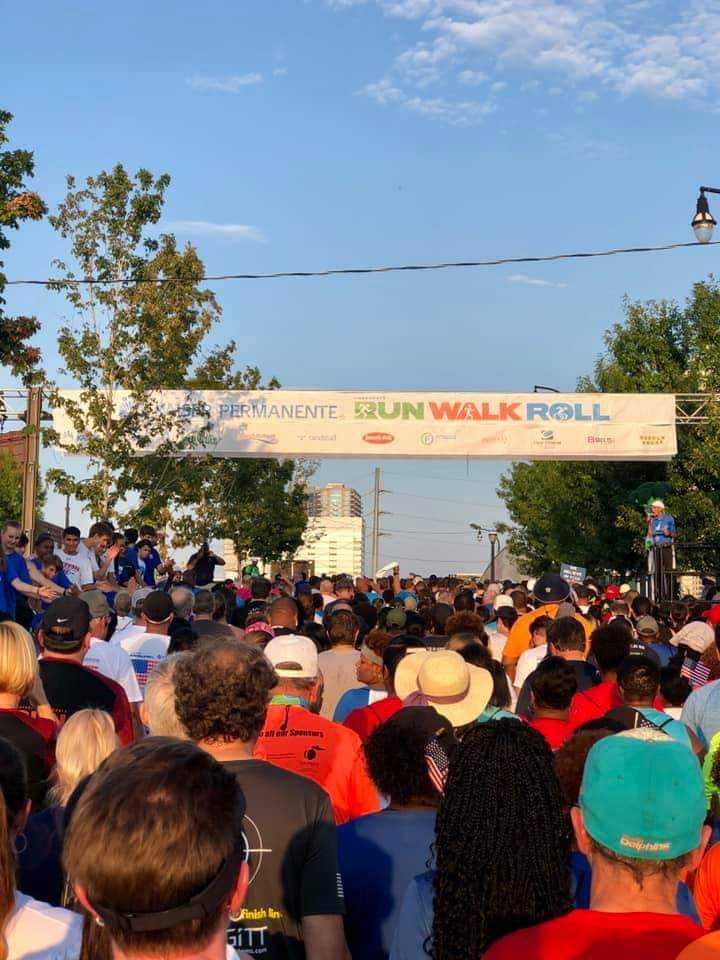 She snapped some nice shots at the start line. I'm not sure how many people participated this year, but enough to be packed in like sardines at the start. 😜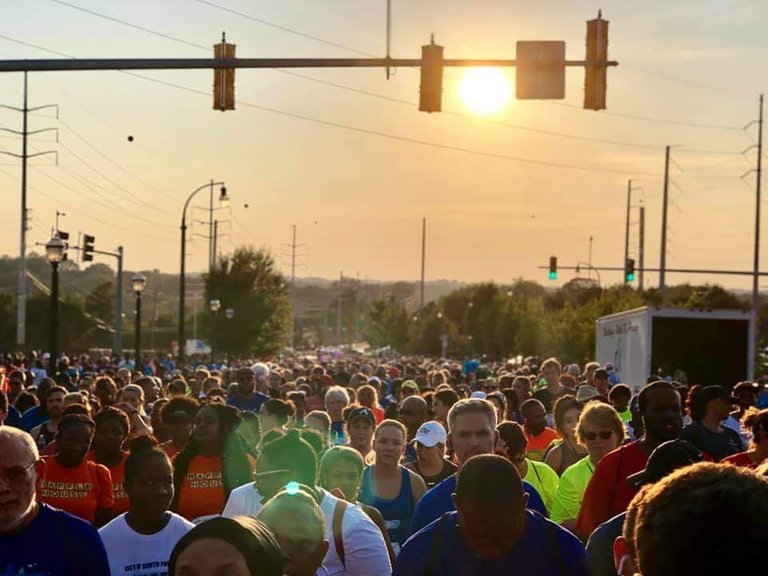 Not far into the course some fire trucks had the American flag hanging up between them. Considering the race was held on September 11th, I think we all were moved by the sight of it.
I hope there weren't too many traffic jams there of people taking photos!
The course has some solid hills throughout. That's pretty much a given when running through Atlanta! You might recognize the back of my head in these photos, haha. I'm in the bright shirt with the Excellence in Exercise logo. 😉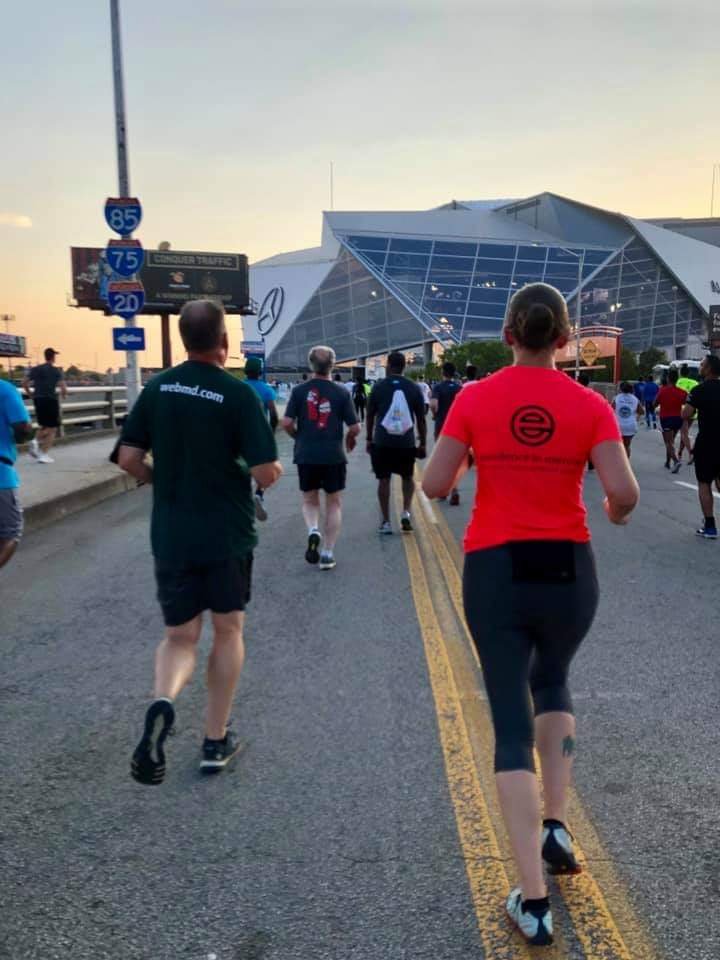 After crossing the finish line, everyone got a medal. I do think it was a bit of overkill for a 5k, but I guess a lot of people really like it. This one is bigger than most of the half marathon medals I've earned!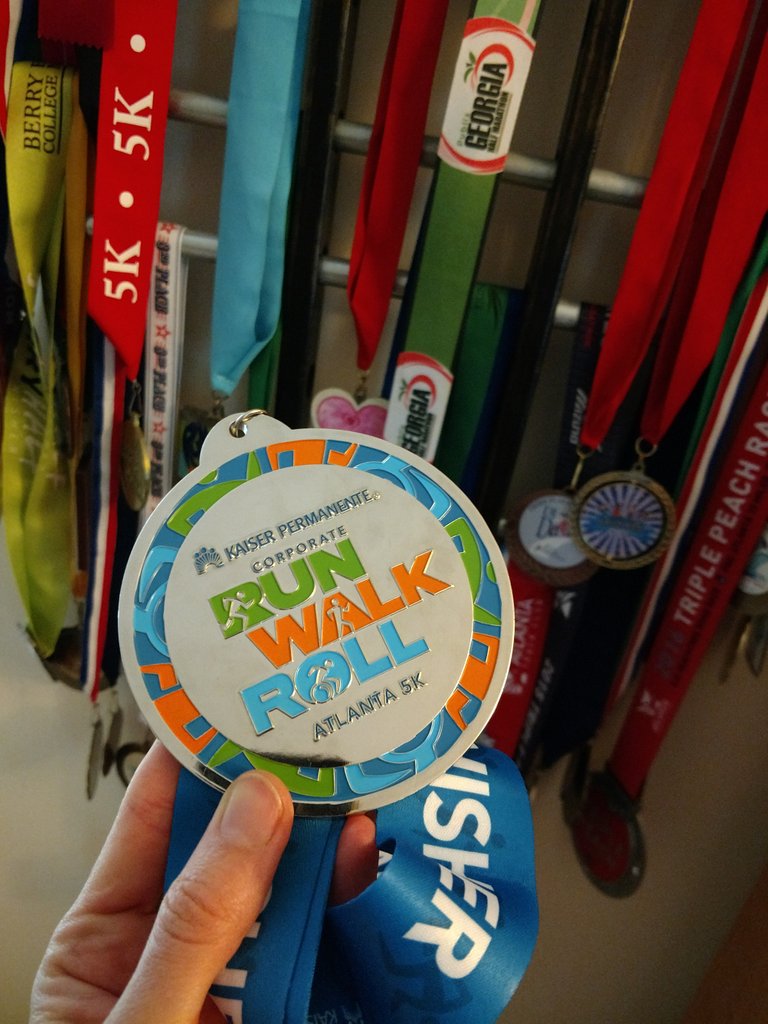 Speaking of medals, I think it's time @dksart made me another rack! I haven't even hung up my more recent ones.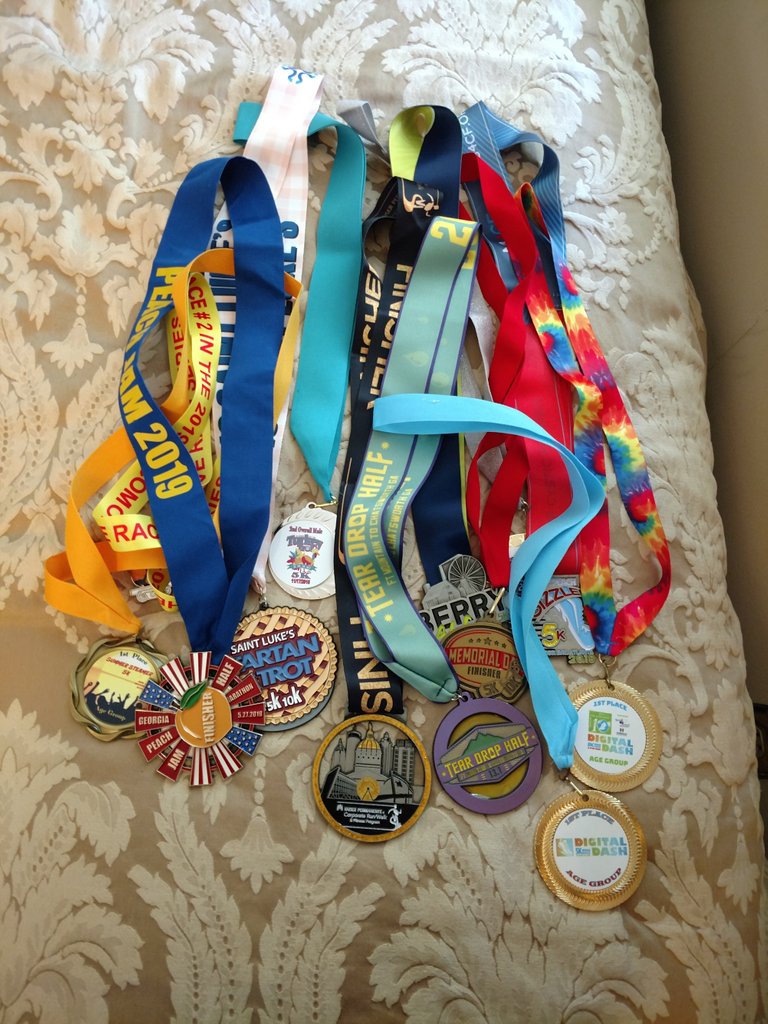 All in all it was a great night, but I am quite exhausted still today! Usually takes me a few days to recover from being on my feet so long and staying up so late cleaning everything up at the end. The company is always happy with the job we do, so I imagine I'll be back for another round next year!
Now if only the weather would cool off so I can run fast once again for the next race...🏃‍♀️


17362