Muchos trabajos han sido muteados por problemas con los créditos de las imágenes de los autores. Y lo han sido porque creemos que las reglas son claras. Hemos dicho hasta la saciedad que el margen entre un trabajo original y una copia de los despachos de noticias o de las enciclopedias en linea y los blogs, es muy pequeño. Nuestro trabajo como autores es despejar cualquier duda de la originalidad de nuestras colaboraciones. La carga de la prueba recae en el autor, jamás en los curadores.
Many works have been muted due to problems with the authors' image credits. And they have been because we believe that the rules are clear. We have said ad nauseam that the margin between an original work and a copy from news dispatches or online encyclopedias and blogs is very small. Our job as authors is to dispel any doubts about the originality of our contributions. The burden of proof is on the author, never on the curators.
     Las imágenes que tienen derechos de autor pueden ser utilizadas en "Full Deportes", pero hay que otorgar los créditos respectivos. Nos hemos visto inundados de trabajos que editan en CANVAS sus portadas y no hacen referencia a las fuentes de las imágenes. Esto es incorrecto. Si el autor usa imágenes con derechos para editar una portada en CANVAS, no significa que quienes tienen esos derechos de imagen renuncian a ellos. Incurre en plagio de imágenes quienes sabiendo o en ignorancia, usan imágenes ya publicadas en otros medios, sin hacer referencia de los autores de éstas en sus trabajo. Fin de la lección.
Images that are copyrighted can be used in "Full Deportes", but the respective credits must be given. We have been inundated with works that edit in CANVAS their covers and do not make reference to the sources of the images. This is incorrect. If the author uses copyrighted images to edit a cover in CANVAS, it does not mean that those who have those image rights waive them. Those who knowingly or ignorantly use images already published in other media, without making reference authors to them in their work, are plagiarizing images. End of lesson.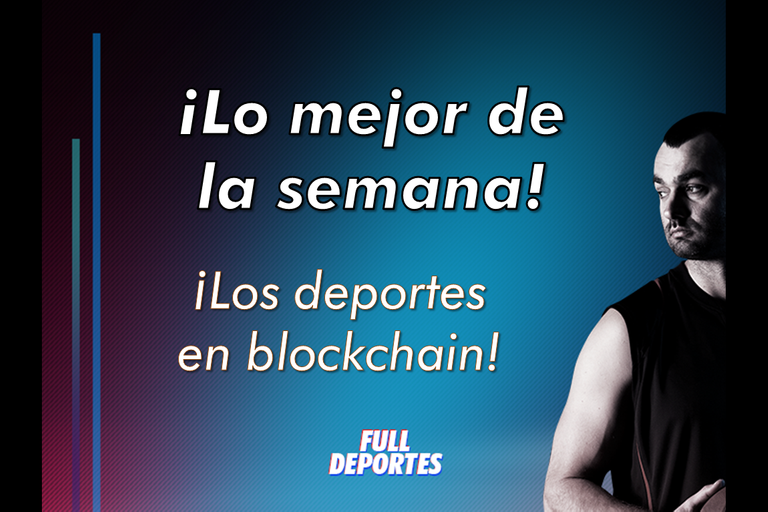 ---
     Es posible que el lenguaje usado no sea el más apropiado para referir tales errores, pero tanto autores como lectores deben comprender cuando se hace vida en comunidad, que el prestigio de ésta se pone en juego si aparecen en el feed publicaciones de dudosa calidad. Y son horas de trabajo de los curadores que se desperdician haciendo correcciones. Jamás porque no queramos hacerlas, es nuestro trabajo, sino porque conforme crece la comunidad se hace insuficiente las personas para atender TODOS los errores.
It is possible that the language used may not be the most appropriate to refer to such errors, but both authors and readers must understand that, when living in a community, the prestige of the community is at stake if publications of dubious quality appear in the feed. And it is hours of curators' work that are wasted making corrections. Never because we do not want to do them, it is our job, but because as the community grows, there are not enough people to take care of ALL the errors.
     Los records de crecimiento de la comunidad se rompen semana tras semana y queremos estar preparados para recibir a todos quienes quieran publicar acá. Por eso los más veteranos deben comprender el trabajo tras bastidores que esto conlleva. Nos encanta nuestro trabajo, pero los autores serán tanto a más considerados si toman en cuenta las recomendaciones que se les hacen y jamás haya que retrabajar por algo que ya ha sido corregido anteriormente.
Community growth records are being broken week after week and we want to be ready to welcome everyone who wants to post here. That's why veterans should understand the behind-the-scenes work that goes into this. We love our work, but authors will be all the more considerate if they take into account the recommendations made to them and never have to rework something that has already been corrected.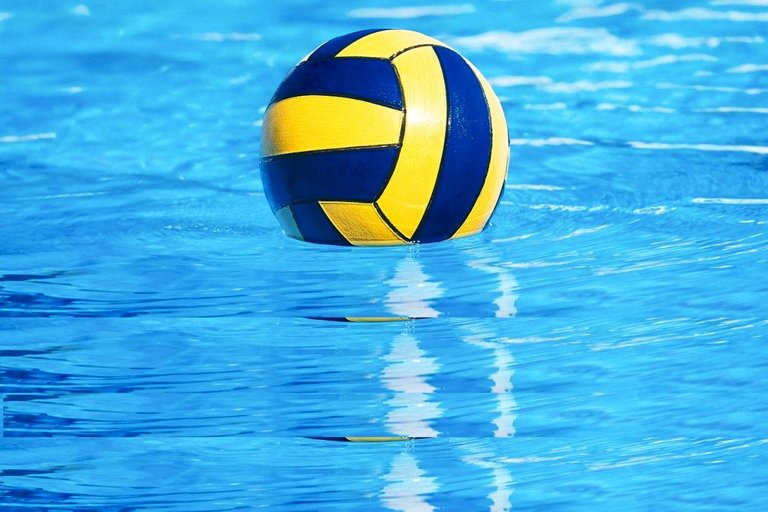 ---
     No sólo checamos el trabajo de los autores acá en "Full Deportes", también checamos otras comunidades sobre el mismo tema, con el fin de dar seguimiento a nuestros autores. La idea es que mantengan su prestigio intacto y podamos cuidar salvar errores que puedan costarle la cuenta. Digamos que es un servicio "integral"
Not only do we check the work of the authors here at "Full Deportes", but we also check other communities on the same topic, to follow up on our authors. The idea is that they keep their prestige intact and we can take care of saving mistakes that could cost them the account. Let's say it's a full service
     Un despacho de BBC nos desalienta, quizás la pandemia del COVID-19 dure mucho más de lo planificado y los estadios se seguirán viendo vacíos por más tiempo. Tienen que ver con la dificultad de acceder a las vacunas y la lentitud con la que se está inoculando en muchos países. Quizás los Estados Unidos sea el único país que podrá estar listo para cuando entre el verano. En el despacho se deja claro que puede tomará más de dos años llegar a la ansiada normalidad.
A BBC dispatch discourages us, perhaps the COVID-19 pandemic will last much longer than planned and the stadiums will remain empty for long. They have to do with the difficulty of accessing vaccines and the slow pace of inoculation in many countries. Perhaps the United States is the only country that will be able to be ready by the time summer rolls around. The dispatch makes it clear that it may take more than two years to reach the desired normality.
Salón de la fama Vol. 24 // Hall of fame Vol. 24
| Autor | Imagen | Publicación | ¿Por qué? |
| --- | --- | --- | --- |
| @victor816 | | [ESP-ENG] LOS BENEFICIOS DE LA ARENA // THE BENEFITS OF SAND | Original artículo sobre los deportes sobre superficies de arena |
| @joseantpp | | (ESP/ENG) Las mujeres en la NBA, Rompiendo Barreras.../Women in the NBA, Breaking Barriers... | Un merecido reconocimiento a la mujer, rompiendo barreras en el Basket |
| @fermionico | | Avisaíl, Pérez, Carrasco, Ortega y otras perlas [ESP] // [ENG] Avisaíl, Pérez, Carrasco, Ortega and other pearls // OPINION | Prosigue la serie de opinión sobre el spring training de los venezolanos en MLB |
| @greengalletti | | Williams, con sus nuevos dueños, presentó el nuevo monoplaza FW43B para la actual temporada de F1 [ESP]. / Williams, with its new owners, presented the new FW43B single-seater for the current F1 season [ENG] | Continúa la saga de presentación de los monoplazas en el gran circo del automovilismo mundial |
| @jomarbym | | ENTRENAMIENTO CUERPO COMPLETO CANDELA / FULL BODY TRAINING CANDELA | ¿Una nueva monitor de fitness en la comunidad? Parece que acompañará con sus propias rutinas a @omarcitorojas |
| @esenciareall | | Andrea Pirlo empieza a perder crédito / Andrea Pirlo starts to lose credit | Un excelente trabajo que coloca en perspectiva el error de la Juventus al dejar conducir como D.T. al inexperto Andrea Pirlo |
| @jesusalejos | | [Esp-Eng] El papel que juega la psicología en los partidos // The role of psychology in matches | Cómo influye la psique de los jugadores y equipos en el resultado de los partidos |
---
     Doscientos ochenta y ocho suscriptores (288, +25 comparado a la semana pasada..!) quieren leer lo que pasa en los deportes, entre autores y lectores. Cincuentiocho (58) trabajos han sido considerados para seleccionar los que ven en el salón de la fama de ésta semana. ¿Nuevos? No hubo y eso nos da un buen indicador de un significante aumento de autores que reinciden en sus colaboraciones. Esto es muy alentador para consolidar una masa crítica.
Two hundred and eighty-eight subscribers (288, +25 compared to last week...!) want to read what's happening in sports, between authors and readers. Fifty-eight (58) works have been considered to select the ones you see in this week's hall of fame. New? There were none, and that gives us a good indicator of a significant increase in the number of authors who are returning to their contributions. This is very encouraging to consolidate a critical mass.
     Cuatro (4) trabajos muteados en la semana por incumplir reglas comunitarias; agradecidos con nuestros cazadores de publicaciones @theycallmedan, @bluemist mediante la cuenta de @appreciator y el testigo @cervantes, libres de votar o no las publicaciones. Las pautas sugeridas, son vitales para entender de que va nuestra comunidad. Agradecemos el apoyo del witness hispanohablante @cervantes, voten por él en peakd.com o en hive.blog
Four (4) works muted in the week for breaking community rules; grateful to our hunters of posts @theycallmedan, @bluemist via @appreciator account and witness @cervantes, free to upvote or downvote posts. The suggested guidelines, are vital to understanding what our community is all about. We appreciate the support of Spanish-speaking witness @cervantes, vote for him at peakd.com or hive.blog.
P.S. English is not our native language, apologize.
We used a web translator for english text (DeepL)
     ¡Gracias por leer..! // Thanks for read..!

¿Quieres tener tu propio blog y la libertad financiera que significa
el mundo cripto? ¡Haz clic en la firma!
---
---
Considere unirse al trail de Full Deportes y apoye a los autores deportivos hispanos