25 de setembro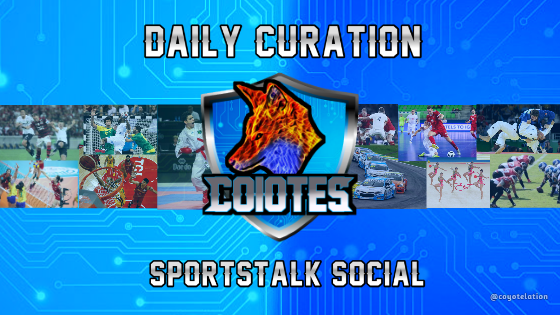 The Coiotes Trail aims to heal content in various Tribes. This daily report will be intended to publicize some of the posts where the track left its upvote. The authors chosen are from the Sportstalk Social community.
Every day three authors will be chosen and will be published here. As a way of congratulating the great work done, we will reward one of these authors with 100 SPORTS. This will be an added incentive to continue bringing more sports content.

Authors with their chosen posts

Awards
As already mentioned, each edition will choose an author to reward him with 100 SPORTS. The token will be sent by @coiotes. If you are seeing this post, the award has already been sent.

@helgapn

We use a voting mechanism by Steem Scotview where we can vote much more often without spending so much our RC. Replace "myname" with your account to access. Upvotes range from 3% (30% equivalent) to 30% (100% equivalent). If you received a 1% upvote for example, you actually received a 10% vote from the Coyote Trail.
Delegation for the Coiotes project


Help us to strengthen our curatorship and awards. In addition to your support, you will also receive weekly income from your delegation. Be part of the Coyote family.


10 SP - 15 SP - 25 SP - 50 SP - 75 SP - 100 SP