At an unusual time, our team played against Peru in a friendly scheduled around midnight in Los Angeles, United States. It was at the beginning of this Wednesday (11) that we saw the national team start the game with some changes made by Tite and without showing commitment in this game, Brazil was defeated 1-0 against Peru who seemed to play a Cup final.
The two teams in the first half was clear the difference of posture where Brazil created very few plays and Peru that even without its main player and top scorer could be more offensive. Guerrero has asked to be excused from his team to play the first match of the Brazilian Cup final today.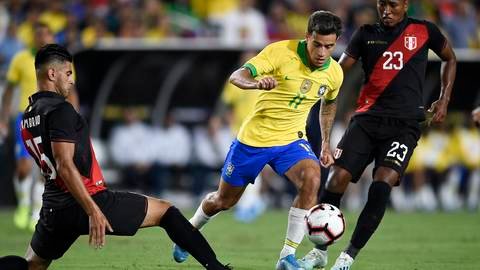 Neymar entered the second stage and yet was not effective to score a goal. The measures despite being a friendly no subtle effect at all. Bruno Henrique came in after 38 minutes and could do nothing for the short time. Vinícius Júnior made his debut with the national team that also entered the second stage.
The Peruvian team has long been becoming a competitive team. No wonder they played this year's Copa America final with Brazil. It came with its own merit and we cannot imagine that this game today served as a "rematch".
In an aerial move 39 minutes in, defender Abram headed and scored the only goal of the game. Congratulations for Peru who had a good performance in this confrontation.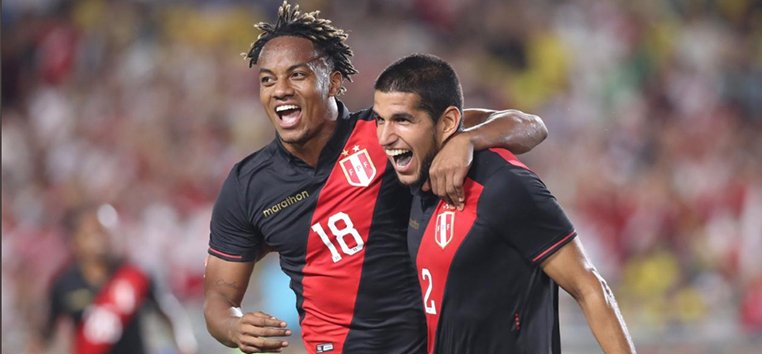 ---
Version in portuguese here
---
Obrigado por ler até aqui. Se você gostou, dê essa força com seu upvote e avalie-me. Sinta-se livre para deixar um comentário. Valeu pessoal!


Projetos da Comunidade Lusófona