Once a month I go to the gym to measure body fat.


Yesterday the weather was beautiful so I decided to go there by bike.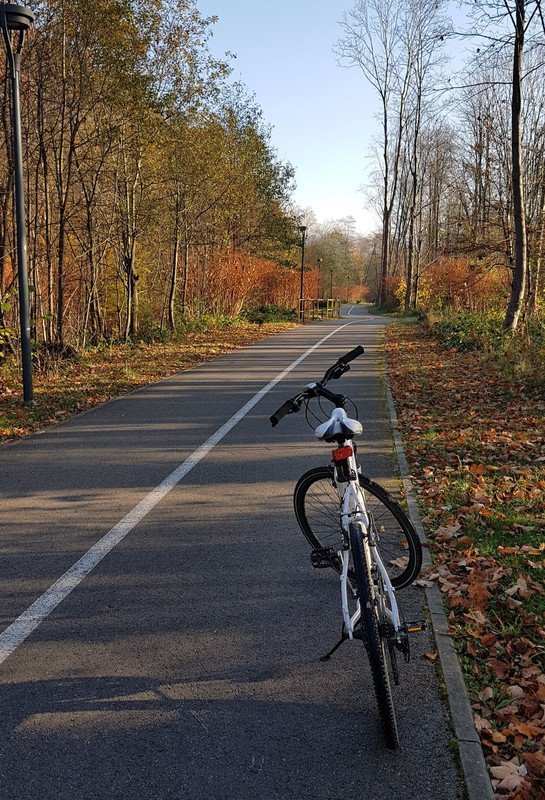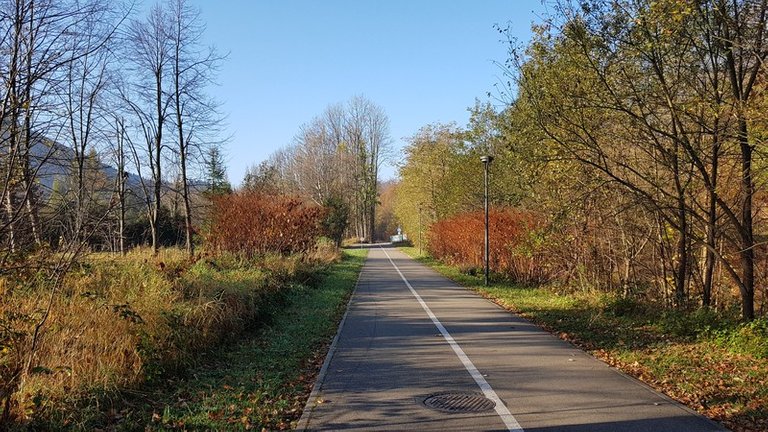 I ride a lot, but I don't do long routes. Every day I try to drive a few kilometers around the area, but this time I had a much longer route to ride. For this I set a route both on asphalt and in the field.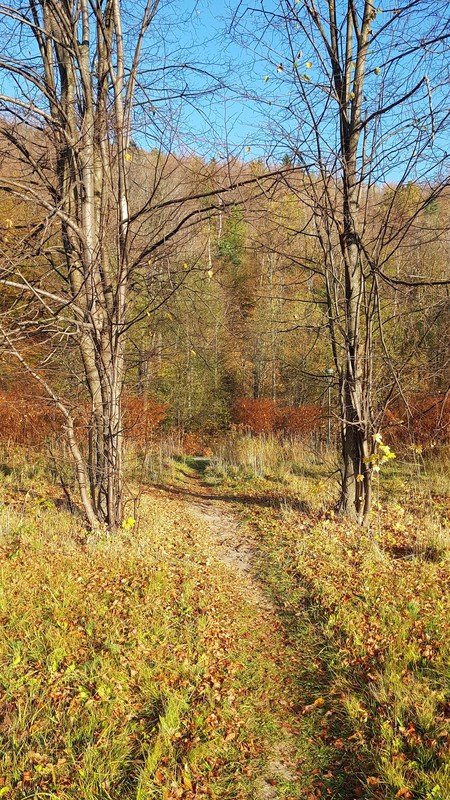 I planned to get to the gym at 10 o'clock.
I started 9.20 a.m. so I didn't have time to take pictures from the route. Riding to the gym I focused only on the route. The only photo I took before the gym itself, when I had to catch my breath after steep and long climbing uphill (the gym is located on a hill).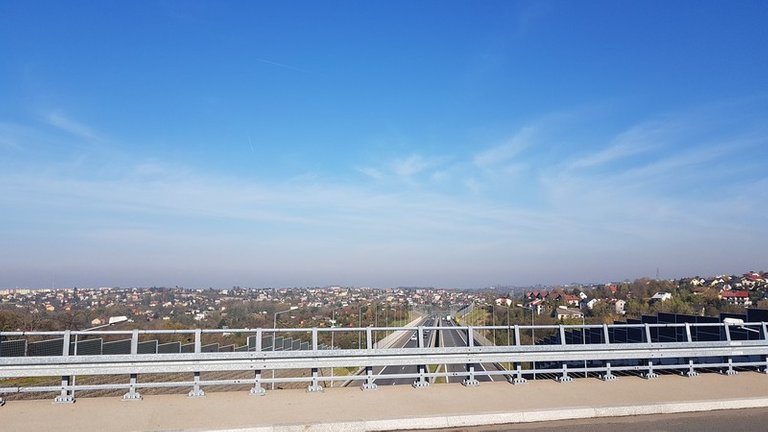 After a short rest
, I arrived at the gym, took measurements, and did training on elliptical cross trainer.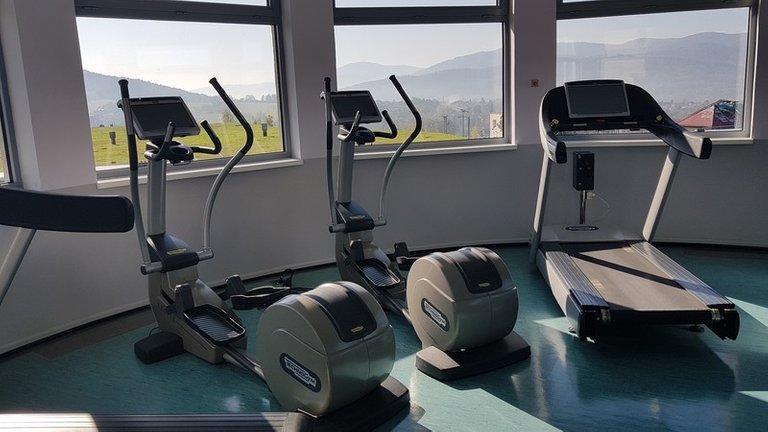 In a summary of October I will describe measurements and elliptical cross trainer training , and today let's focus on cycling training.
After training on an elliptical cross trainer, I started my return trip. The measurement results were good, so I was driving tired but in a good mood.
A military picnic took place under the shopping mall. I paused to see the military Hummer up close.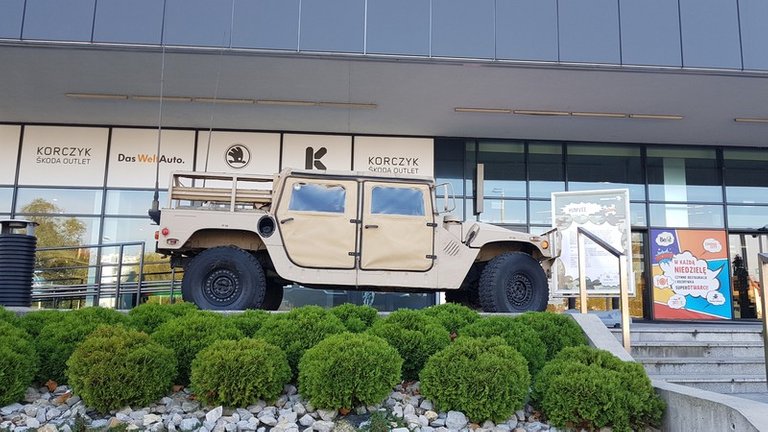 I traveled along the bike path along the road
, so I didn't have anything interesting to photograph. I had to drive up the hill, and I've been in heavy effort for last 3 hours, so I was very tired.
When I was able to overcome the hill, the bicycle route turned sideways. I could ride the rest of the route in the field.
Away from the city traffic, someone with fantasy arranged their area for rest.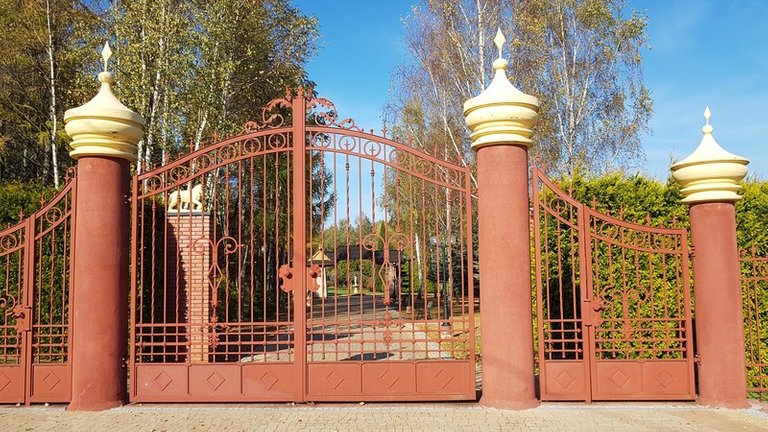 Driving further I got to the areas in which I like to drive the most.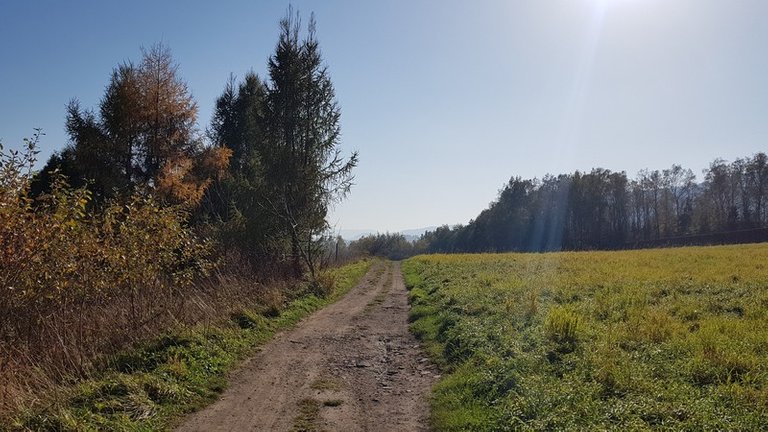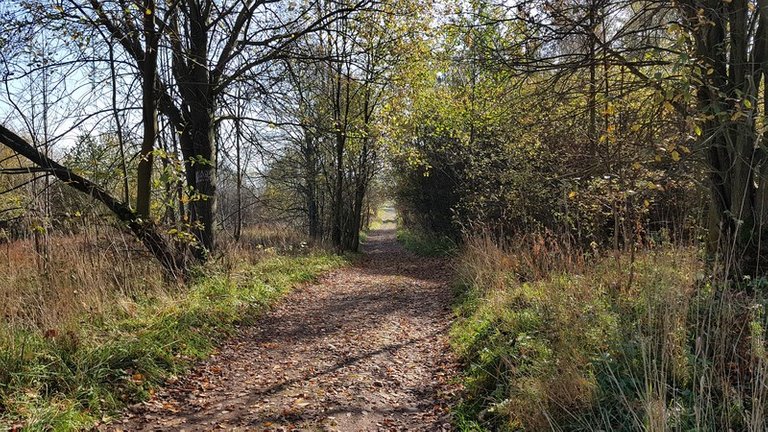 It is the end of October
, but the sun warming up wonderfully. I was extremely tired, but the warmth and sun gave me strength.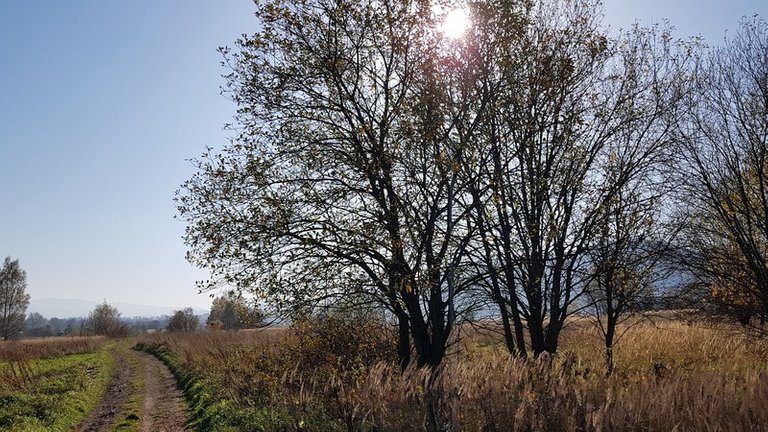 I have waited a long time for this view.
I have to get right there, into the valley between the mountains.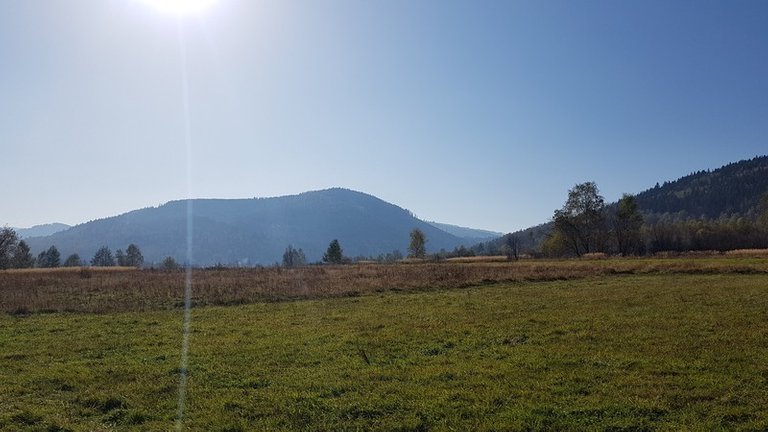 Szczyrk is a tourist town
, so the bicycle routes were marked accordingly.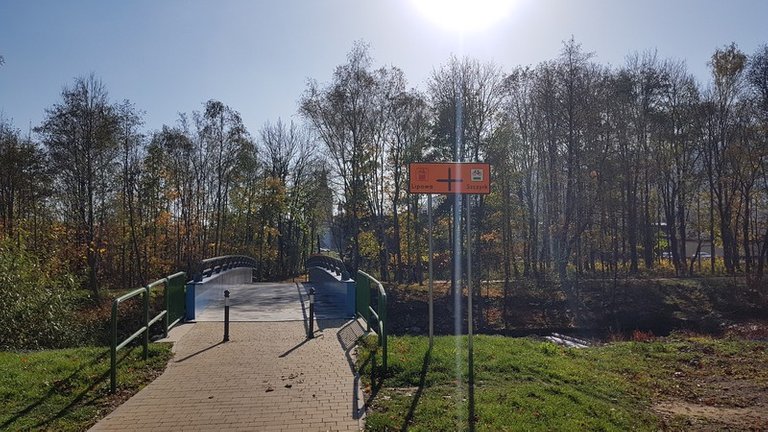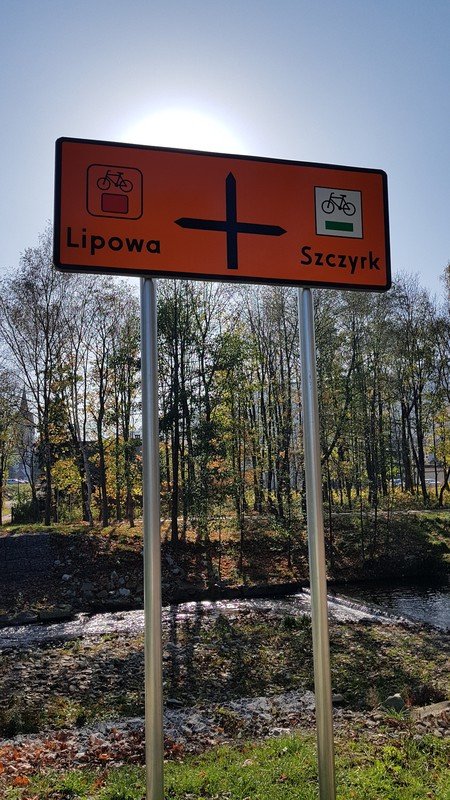 I only had a few kilometers to reach my destination, but I had to rest on this bridge because my leg cramps caught me.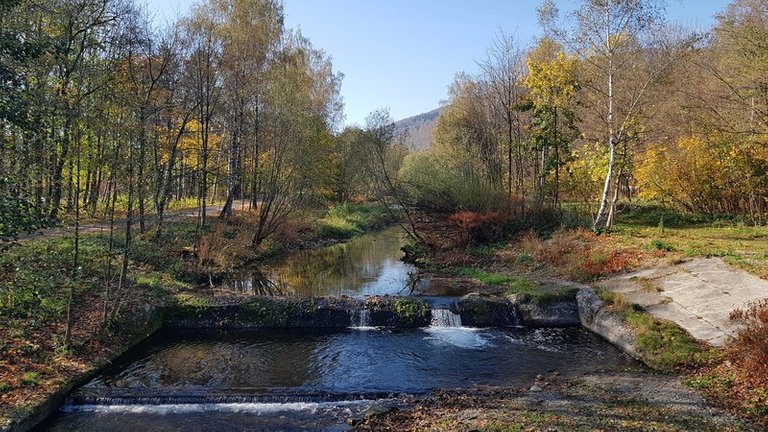 This is the map of my bicycle route.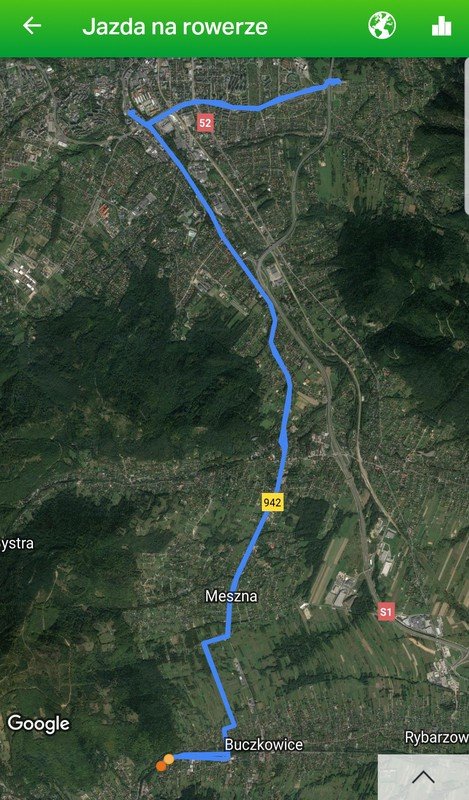 The altitude changes along the route can be seen clearly in this graph.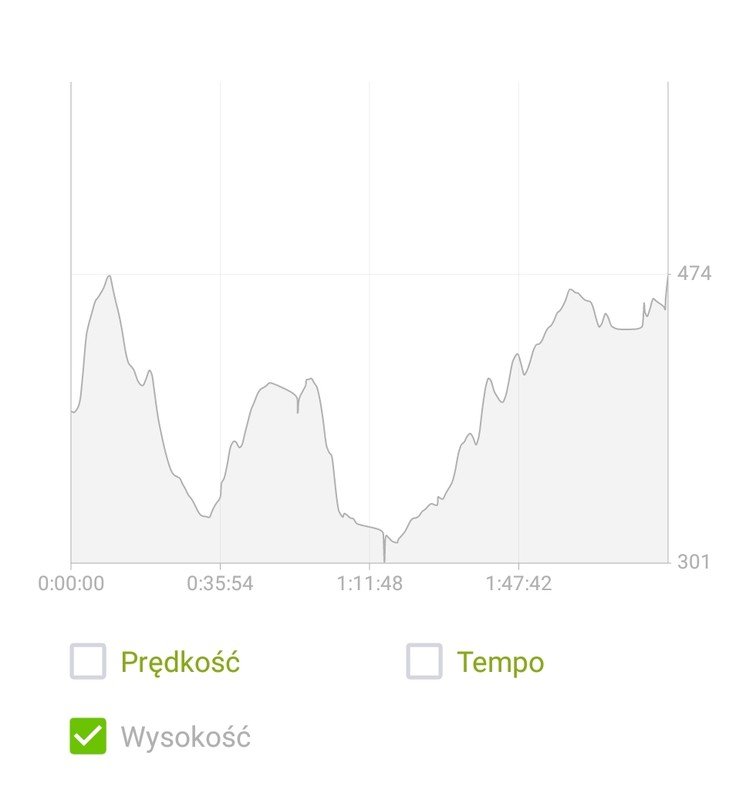 To sum up -
the ride itself (with rest stops) lasted almost two and a half hours. I set my new record for the length of the route - over 28 kilometers. And most importantly for me - I burned over 1000 calories (if heart rate monitoring worked, there would be much more calories burned).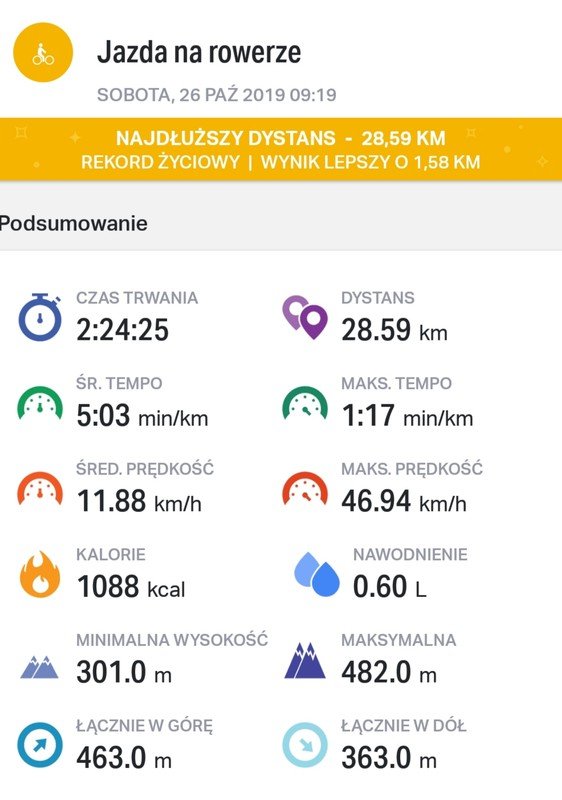 I left home at 9.20 a.m., and returned at 1.10 p.m.
I was riding a bicycle, training on an elliptical cross trainer and riding a bicycle again. In total, almost 4 hours of considerable effort - pretty good :)


my post on sprtshub.io