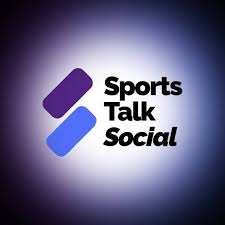 Source
Halo pecinta SPORTS Nusantara, semoga selalu sehat dan tetap berolahraga walaupun dalam situasi pandemi seperti saat ini. Saya ingin mengabarkan sebuah update yang disampaikan oleh @cryptoandcoffee pada postingan ini.
Everyone must have some sporting memory whether good or bad and we would love you to share these with the community. I will be looking out for those as a priority over the next few weeks and just use the #sportingmemories tag posting in the @sportstalk community. If you post from another frontend and not @sportstalk it will be ineligible so please make sure you abide by the rules.Source
Dalam postingan tersebut dia menyebutkan bahwa sebaiknya menulis bukan hanya sekadar laporan pertandingan olahraga, tetapi memasukkan pendapat dan pemikiran pribadi penulis dalam postingan tersebut. Di sisi lain, diharapkan kita dapat menulis tentang pengalaman olahraga yang pernah kita alami. Apakah itu pengalaman baik ataupun buruk. Dalam beberapa minggu ke depan, postingan tentang memori olahraga dengan tag #sportingmemories akan menjadi prioritas untuk mendapatkan kurasi dari OCD. Tetapi, postingan tersebut harus diposting melalui Sportstalksocial.
Saya pikir memang SPORTS sangat potensial di masa depan. Saat ini saja harga Sports sudah mulai menanjak, dan saya mulai melihat sejumlah investor baru yang memegang jutaan Sports yang ditanam sebagai Sports Power. Kesempatan yang baik seperti ini seharusnya digunakan dengan maksimal oleh pecinta Sports. Dan juga, tulislah postingan 500 kata atau lebih dan menggunakan foto yang tidak melanggar hak cipta.