Getting Quite Close to my 1 Million SPORTS Stake Milestone, 23k SPORTS More... || Reiterating my Goal of bringing NPFL to Steem, SportsTalkSocial Community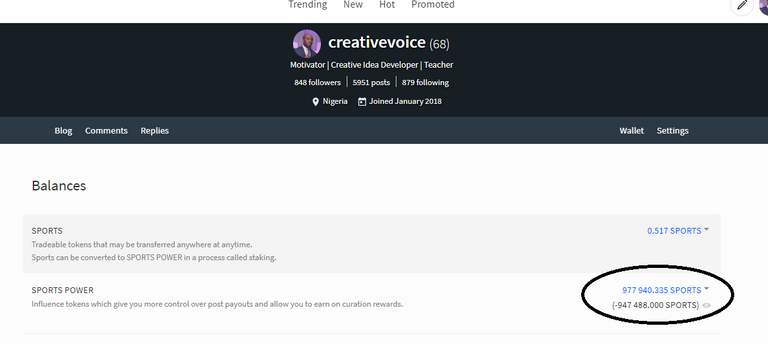 The journey into whaleship in the Steem-engine tribe - SportsTalkSocial has been a fun but not an easy one, especially for a content creator like me. It took so much dedication, consistency and discipline in refusing to withdraw tokens to reach this milestone.
I am very keen and sure that the 1 Million SPORTS stake mark will be crossed before the 31st of December, 2019. A very big thanks to @Dfacademy who has been a big inspiration that a real BIG stuff can be created with #steem and #sportstalk earnings.
Each time I look at the grow of @dfacademy and the skills built in young people, I get inspired to do even more.
I am putting things in place to ensure that my 2020 begin in full gear with Steem and my Steem communities promotion. Year 2020 will be a BiG crypto year and I am getting ready for it.
By next week, the Sportstalksocial promotional kits will be ready and we'll ensure that each day, week and month counts.
A big thank you to the entire #sportstalk community for their curation and making this journey quite fun. Hopefully, we'll share more when we finally hit the 1 Million Mark in principle.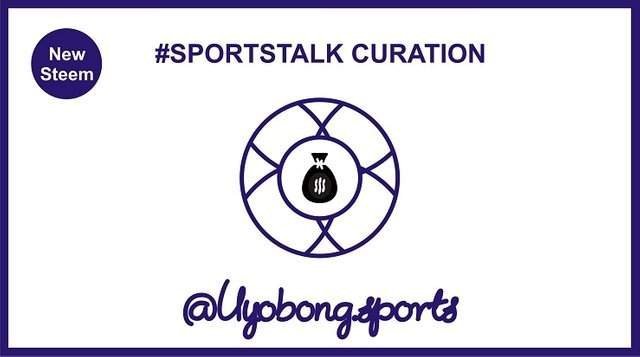 Find time to Read this post, as I share excerpts below:
It's no more news that sports has a high content consumption rate compared to other categories of content that can be obtained from the internet. Any social media that can win this set of consumers and content Creators would always have a huge traffic.
I'm very Conscious of this fact, the very reason I decided to get involved in sports related Curation on Steem blockchain with the ever-growing #sportstalk tribe.
My target enrollees are sports bloggers in Nigeria who are earning more content consumers with the emerging growth and development surrounding the Nigerian Professional Football League (NPFL).
I believe in local content promotion and I think Nigerian sports bloggers have what it takes to earn international attention and so do the NPFL sports.
The above is my next move to promote steem and i'm all out for it. I will be sharing #proofoflove - giving Sport gears to schools, organized (informal) football teams, NPFL teams, etc. More are coming.
This is part of my little way to celebrate @Steemchurch @2.
Meanwhile, you can drop a link to your quality #sportstalk blog for curation. I will also be rewarding insightful comments to this blog or other blogs resteemed by this account.
DO have a blast!
---
---