SPT Milestone: I've Now Staked 20,000 SPT!

I have been actively creating Splinterlands content since starting to play the game a few months ago. As a result of this writing, I've been receiving SPT tokens from Splintertalk.io that are able to be staked and compound my token earnings.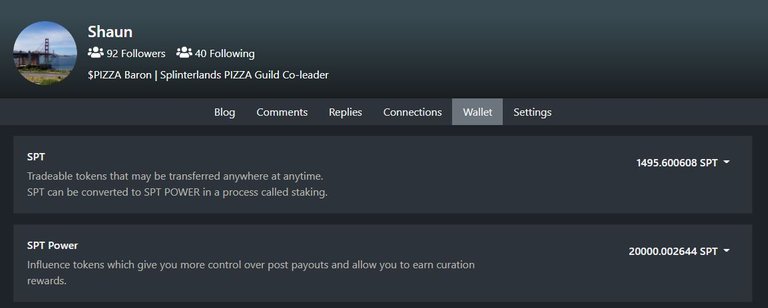 Today, I hit a milestone and reached 20,000 SPT staked on my Splintertalk.io wallet. As I continue to stake these SPT tokens, my curation rewards will increase as well. In fact, let's take a look at where some of my SPT rewards have been coming from.
---
SPT Received From Posting
The post that pushed me over the 20,000 SPT mark was a #BrawlReport I wrote as part of my involvement in the @hive.pizza PIZZA 2 The Deep Dish Splinterlands Guild.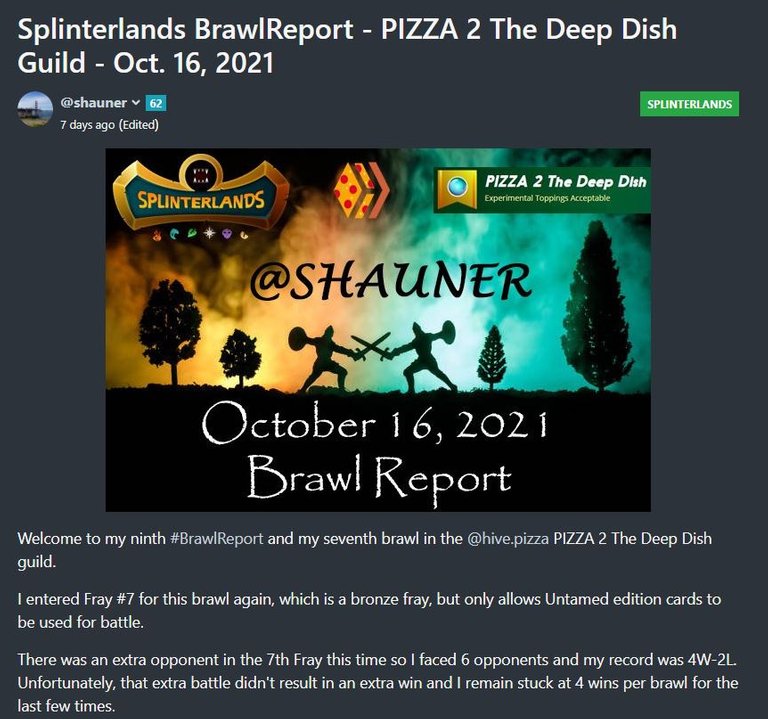 As you can see above, this post earned me 1,789 SPT tokens 7 days after publication. This was my 50% share of the rewards on this post as the author.
---
SPT Received From Curation/Voting
Not only can you earn SPT from authoring content on the HIVE blockchain, but you can also earn it from voting for @Splinterlands content. Let's take a look at some of the curation rewards I've received from voting for Splinterlands content in the past.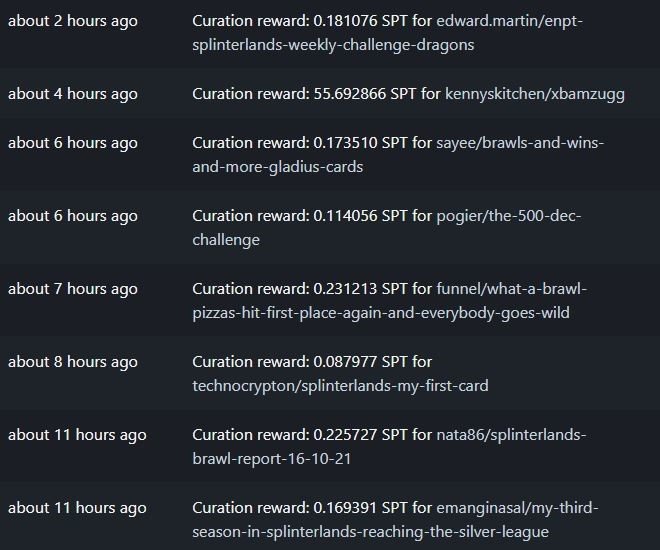 In the past 11 hours, I have received over 71 SPT from my voting activity. The top earning post coming from @kennyskitchen - (https://www.splintertalk.io/@kennyskitchen/xbamzugg) where he wrote about why he is still so bullish on the future of Splinterlands (as am I!). Just by voting on this great post, I earned 55.69 SPT.
---
Increasing SPT Rewards
Despite the recent price drop in SPT tokens, falling from an October high of 0.0147 to 0.0085 HIVE today, I'm continuing to stake my SPT.


Obviously the 11 hour snapshot of my SPT curation rewards is a small sample, but if we assume that I earn that amount twice per day that means I am bringing in about 142 SPT per day from my voting activity (I did look back a total of 24 hours and that is a pretty close estimate). That's 51,830 SPT per year (142 x 365). Now, I JUST increased my SPT to 20,000 so these previous curation rewards were based on a lower amount but let's just assume that I use 20,000 as my staked level for calculating the APR on these curation rewards. Earning 51,830 SPT per year on a base of 20,000 staked tokens is a curation return of 259%. That is INSANE!
This insane APR of 259% is why I am going to continue staking my SPT rewards and growing my earnings with Splinterlands content. The key to increasing your SPT curation rewards is regularly finding and voting for GREAT Splinterlands content.
---
What About the New OneUp Token?
There is another gaming-related token that has hit the Splinterlands scene recently called OneUp. I have been actively using the #OneUp tag in my Splinterlands posts in order to earn those tokens as well. Go take a look at this new project at www.1up.zone and I'll be following up with a more in-depth post about earning both posting and curation rewards in the form of OneUp tokens. This is a great way to even further increase your Splinterlands content posting profits as you can now add OneUp tokens to your income stream!


---
Today's Featured Battle
I have water as my daily quest today and faced off with an opponent who also setup a water/magic offensive strategy. Let's see who came out on top! I have a feeling the Creeping Ooze monster was a major influence on the outcome of this battle.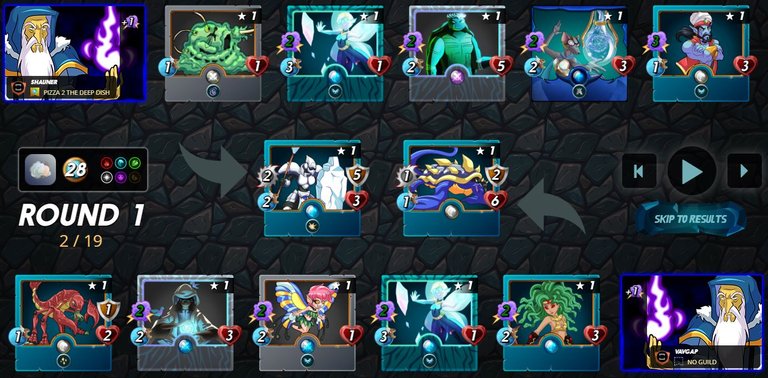 Watch this battle
.
If you haven't seen my latest Brawl Report, check it out here: https://www.splintertalk.io/@shauner/10th-splinterlands-brawl-report-pizza
---
---