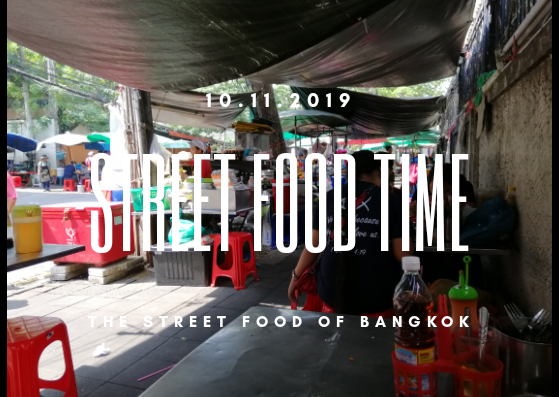 Steemfest Day 4, and it was a nice time to chillax before the closing dinner.
And even we know that we will be having a nice dinner, we still need to eat during the day 😆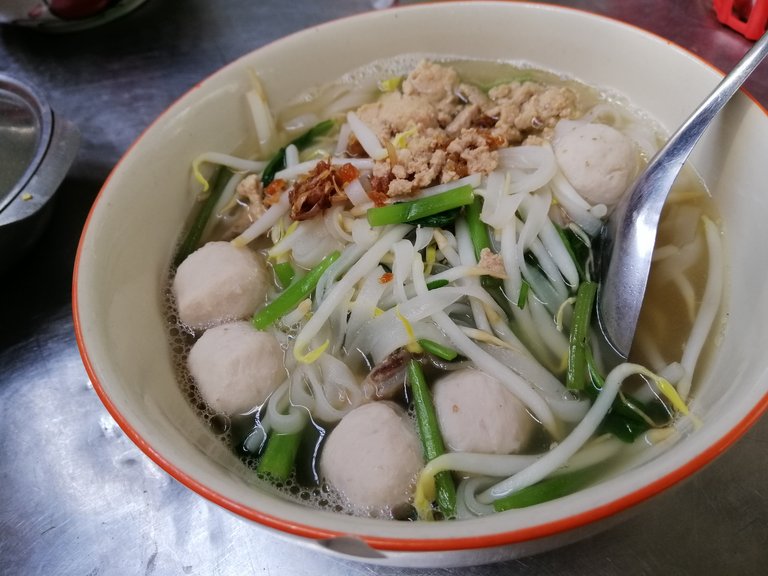 And what better to start the day with a hearty bowl of pork soup noodle and pork balls.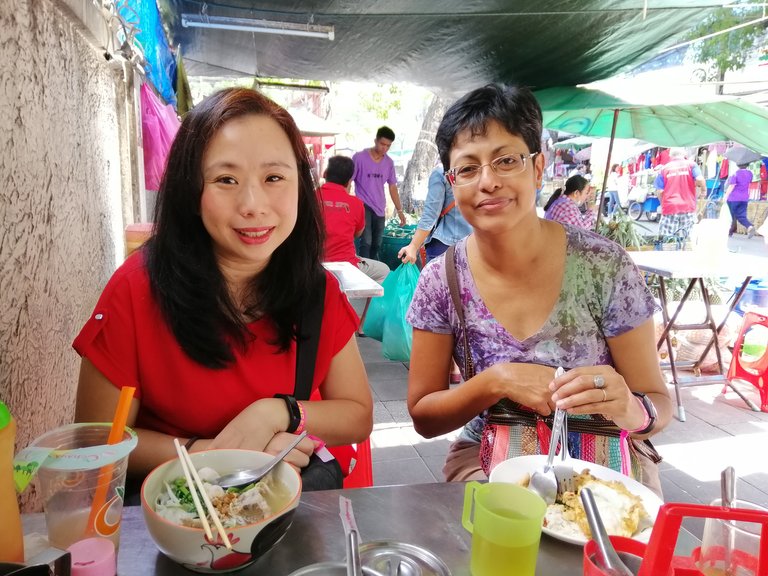 @khimgoh got the noodles and @kaerpediem ordered stir fry chicken and rice.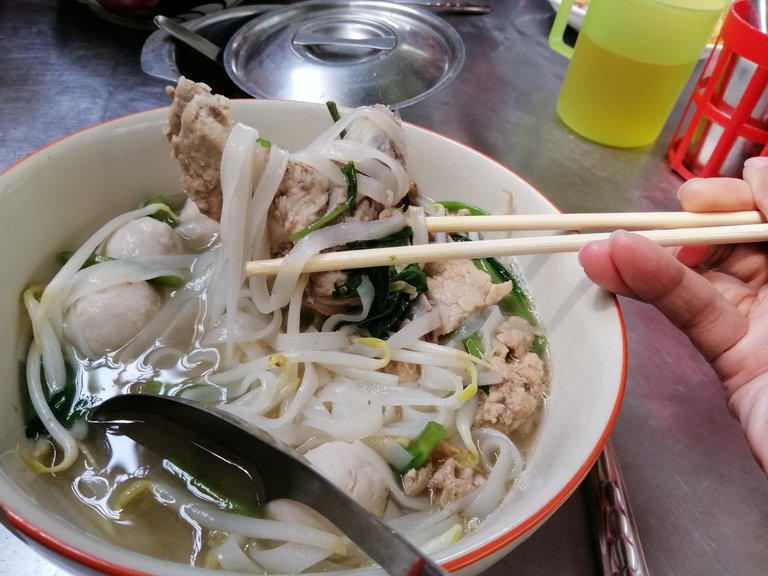 And to proof that this is REALLY pork soup, you can really see the HUGE pork bone that was in the soup, with all the tender meat still attached.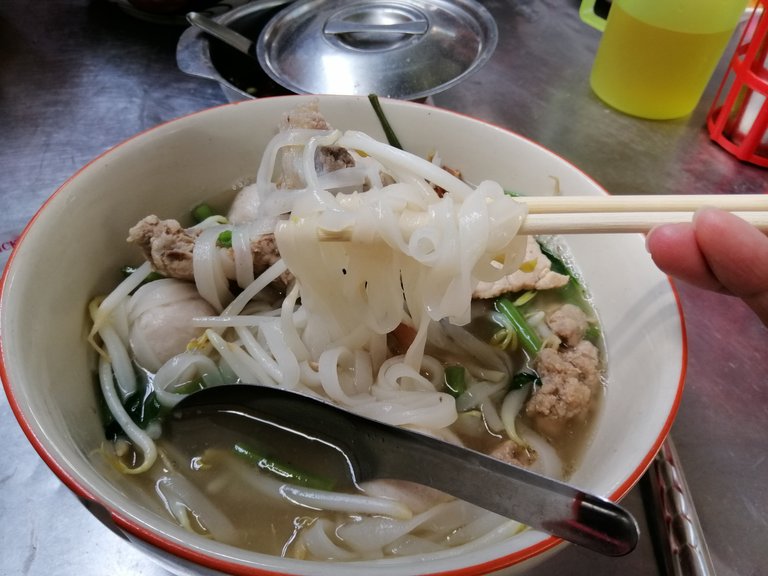 And you would have thought that with such a chunk of bone, you would have thought the other portions were lesser.
But that's totally contrary. There's still a really good portion of noodles and pork balls inside and by the time I finished the meat I was really stuffed even though the soup is so so good.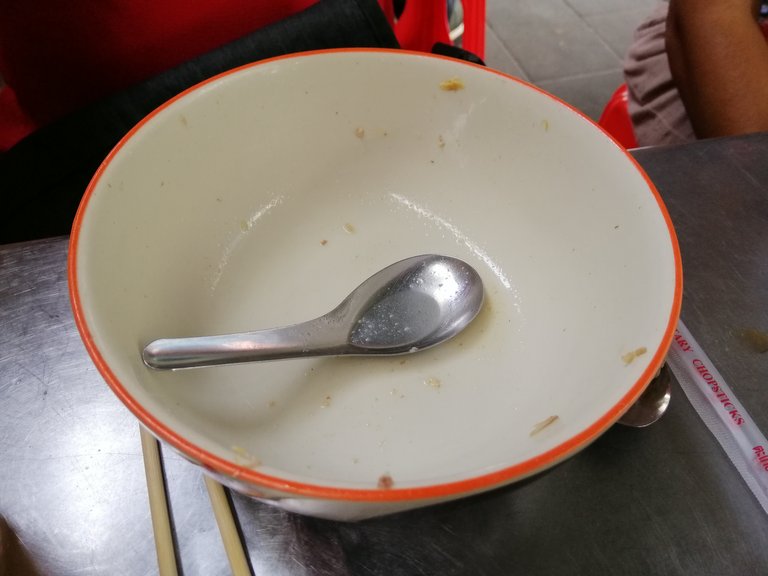 But for Khim....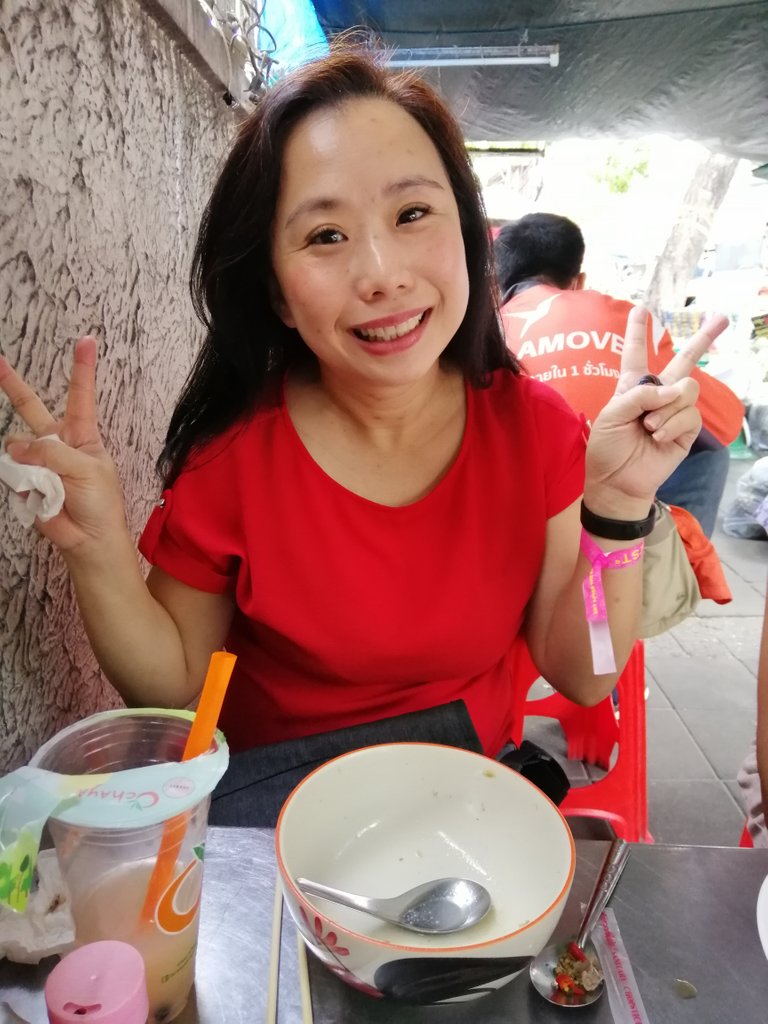 She literally championed it!
Where can you find this yummy treat?
It is actually walking distance from the Prince Palace Hotel (official Steemfest accommodation), approximately 3-4 minutes.
It's at the other road where it is a one way street lane where you will see much street food available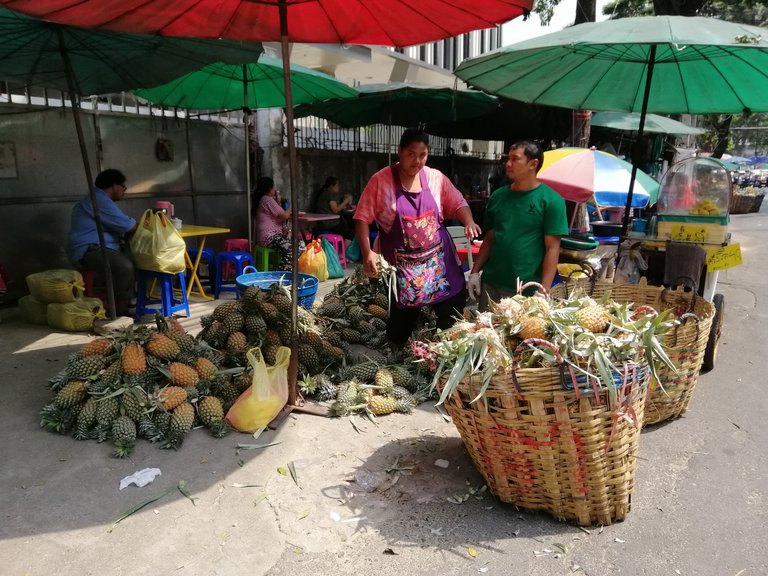 Where there are plenty of pineapple ready to be shipped out to vendors or maybe purchased by shoppers, by the road side.
Maybe it is because of Loi Ka Tong festival that so much fruits are ready for sale
(I will try to pin a map here in the post later)



14311