Due to lower the risk of losing, I started to do bit experiment by myself of doing trading of 0.1 ETH in Link platform.
I can't believe this is first time I trading in my real life. What I mean is I doing Sell and buy to earn the ROI.
Previously what I do is only single trading which is A token to B token then to Fiat to fulfill my Fiat pocket for daily usage. Lol.
So this is officially what I got from today trading. Although I just earned a little of amount but I still earned.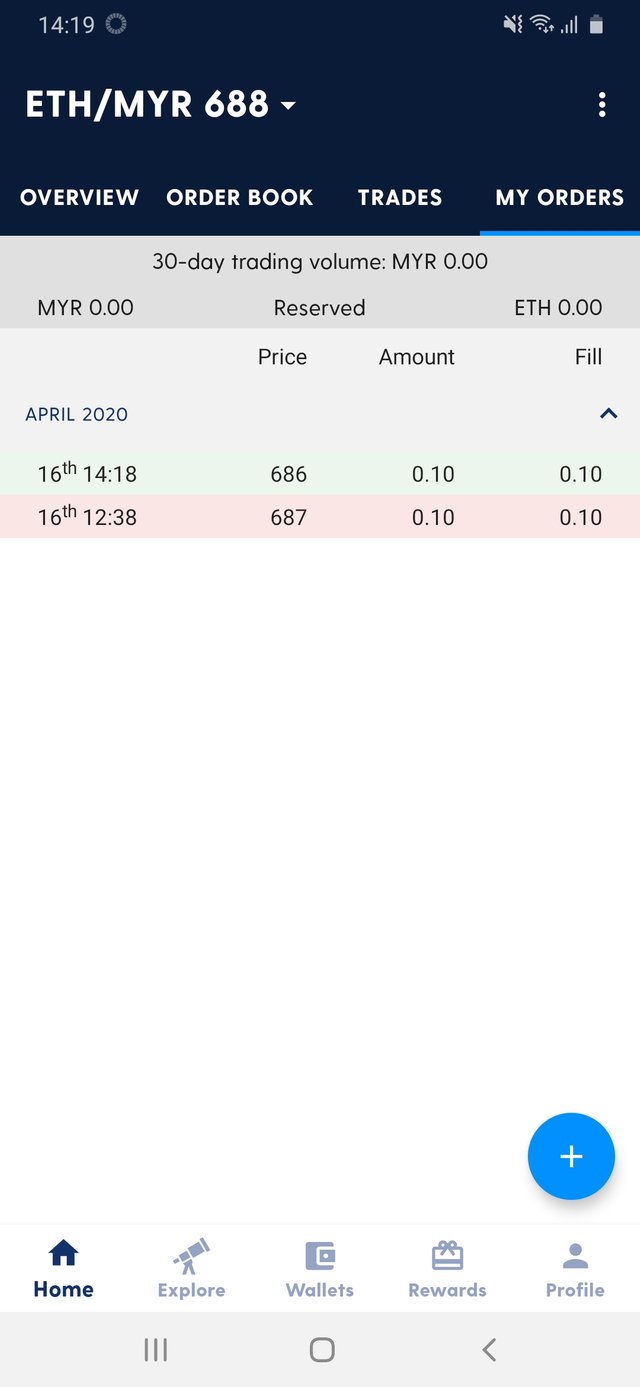 I decided to place order to sell my ETH at price of RM 687 and that made me to get RM68.7 in Fiat money.
Next I place order at RM686 to get 0.1 ETH and I need to freeze RM68.6 for this and then snap, I seal the deal and now I officially earned RM0.10
Oh this is quite exciting since I started to know how to trade. So if you want to get ETH or BTC to trade, do join Link by click link below
https://www.luno.com/invite/7UHHH
Then you need to sign up and get verified. Verification time is depending on your country regulation.
Now I gonna trade more and earn more. Wish me luck.