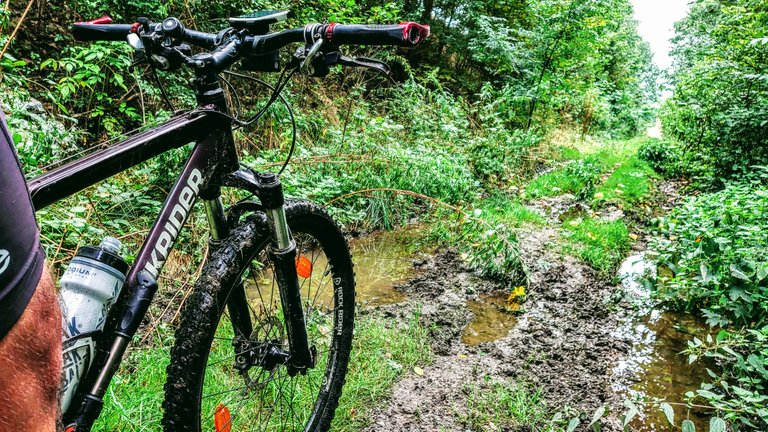 Przed południem wykorzystałem w miarę dobrą pogodę, jak widać na zdjęciach na ścieżce leśnej w stronę Lichtajn było sporo błota i wody po ostatnich deszczach. Dało się zauwazyć, że ta ścieża jest bardzo rzadko używana, najprawdopodobniej tylko zapaleńcy jak ja od czasu do czasu nią jeżdżą, a doskonale pamiętam jak biegałem regularnie tą ścieżką z kolegami. Ja wyjechałem, koledzy też rozjechali się po kraju, to natura odbiera swoje.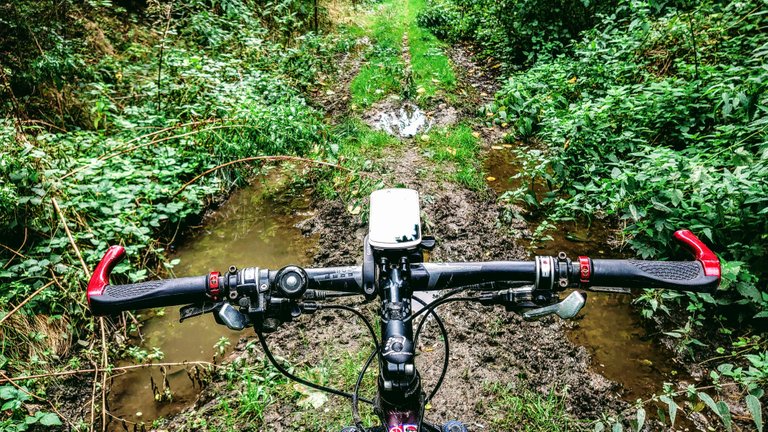 Chwila postoju przy figurce na rozstaju dróg spędzona na rozważaniu dokąd jechać, postanowiłem pojechać najpierw do Kraplewa, gdzie znajduje się zabytkowy kościół metodystyczny z 1848 roku, utrzymany w stylu neogotyku angielskiego. "Jest to budowla szachulcowa z dwuspadowym dachem."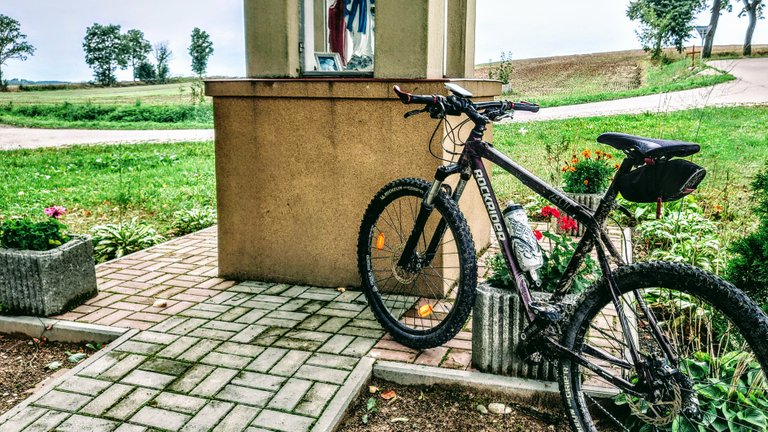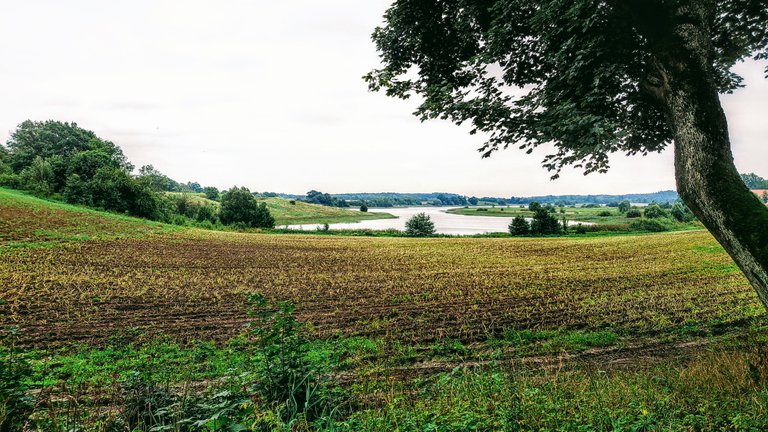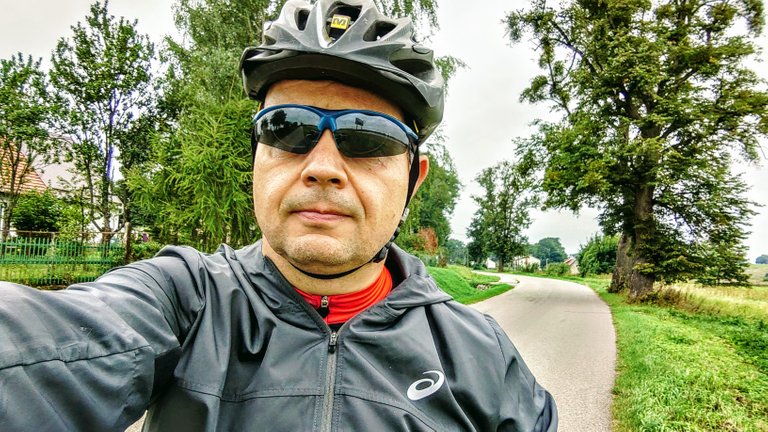 Żeby nie było, że w swoich mazurskich wyprawach rozglądam się wyłącznie za ruinami dawnych pałaców, to poniżej dwór w Kraplewie z drugiej połowy XIX wieku, który był własnością rodziny von Wien. Podobnie jak inne tego typu budynki był wykorzystywany przez kierownictwo miejscowego PGRu, a po jego upadku trafił w ręce prywatne. Na szczęście szybko został wyremontowany i doprowadzony do dawnej świetności, obecnie służy jako hotel z salami konferencyjnymi.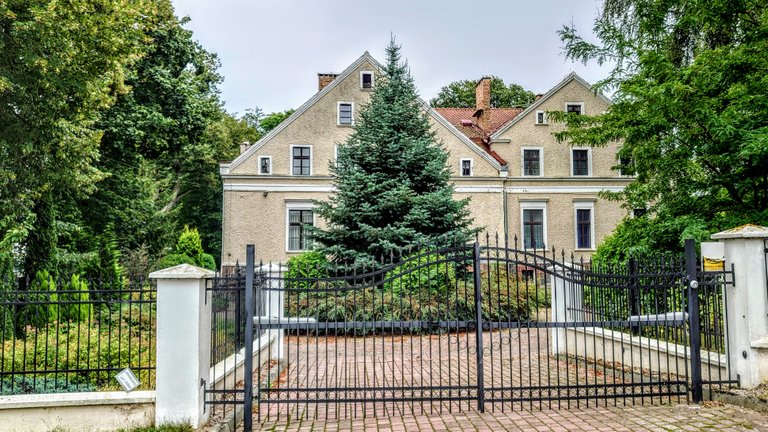 Powrót w stronę Ostródy polną drogą, której trochę się obawiałem, bo pamiętałem z przeszłości, że była ona w kilku miejscach trudno przejezdna, ale to też się zmieniło. Teraz bez problemu jeżdżą tam samochody osobowe, wszystko przez to, że pojawił się przy tej drodze nowe domy daleko od wioski.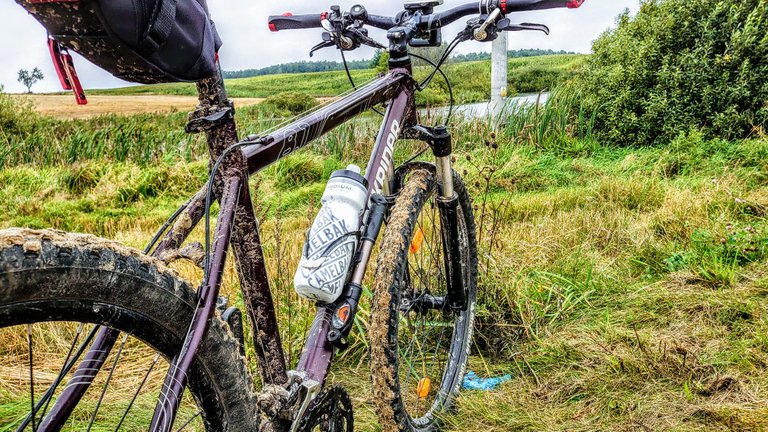 Po południu pojechaliśmy do teścia, żeby mu trochę ogarnąć mieszkanie i przygotować jakiś posiłek. Teściu na nas wyglądał z daleka, głównie przez to, że ostatnimi wyprawami rozbudzony została w nim pasja zwiedzania. Akurat jak do niego dojechaliśmy to zaczęło mocno padać, na co on: "szkoda, bo byśmy mogli (ja i on) gdzieś wyskoczyć, po co mamy się wszyscy cisnąć w tym małym mieszkaniu."
Sprawdziłem w apce "Alert Pogodowy" kierunek w którym przesuwają się opady i zdecydowałem, że zaryzykujemy i pojedziemy w kierunku przeciwnym. Na początek mój wybór padł na drewnianą kładkę nad Jeziorem Radomno, kładka została zbudowana dziesięć lat temu przez żołnierzy 3 Włocławskiego Pułku Drogowo-Mostowego z Chełmna.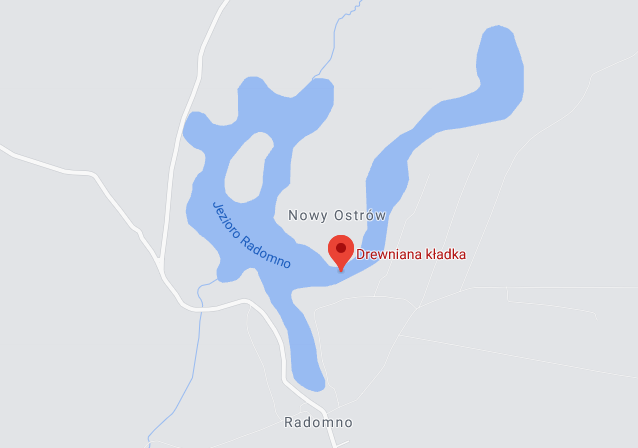 Jak widać powyżej jezoro ma dość nietypowy kształt i mieszkańcy osady Nowy Ostrów musieli wcześniej objeżdżać kilka kilometrów wokół jeziora, żeby dostać się do sklepu lub kościoła w Radomnie, a dzięki tej około dwustumetrowej kładce droga znacznie się skróciła. Fajne klimatyczne miejsce, szkoda, że chmury takie stalowe nad głowami.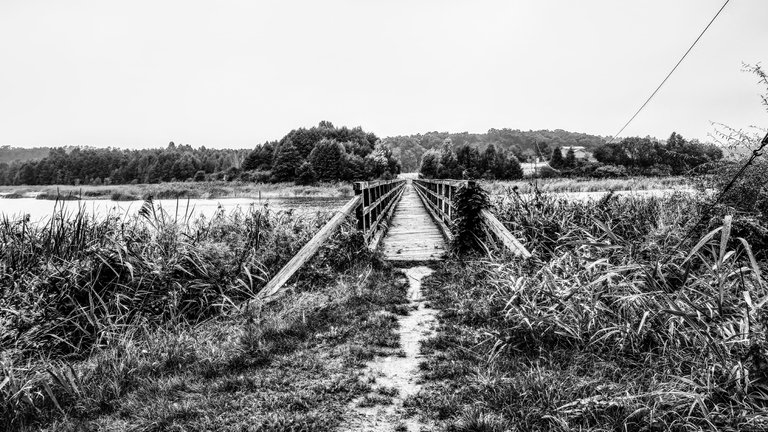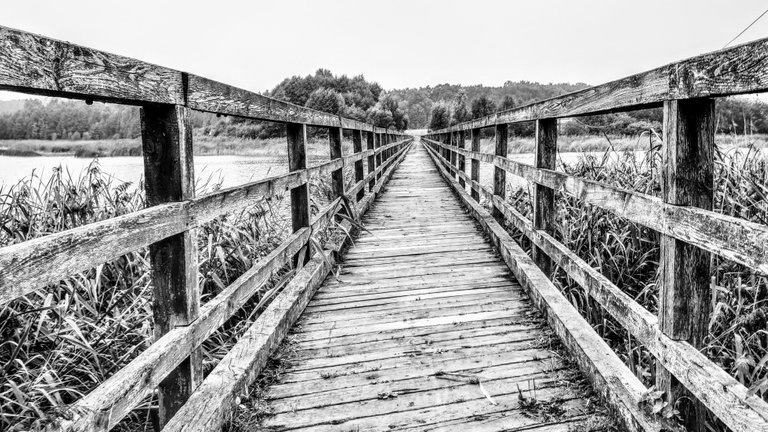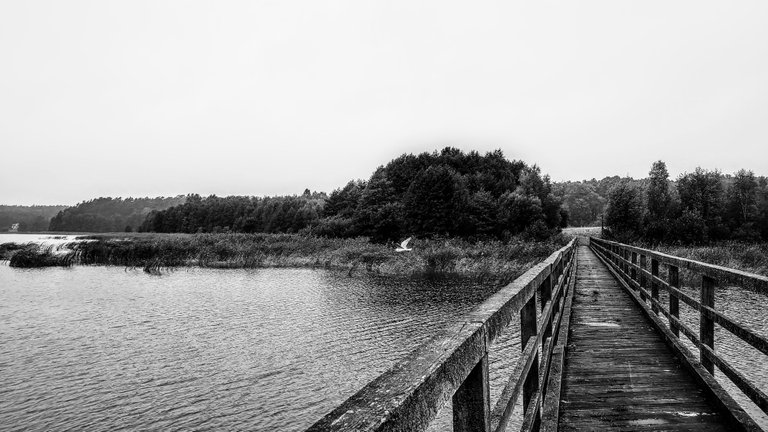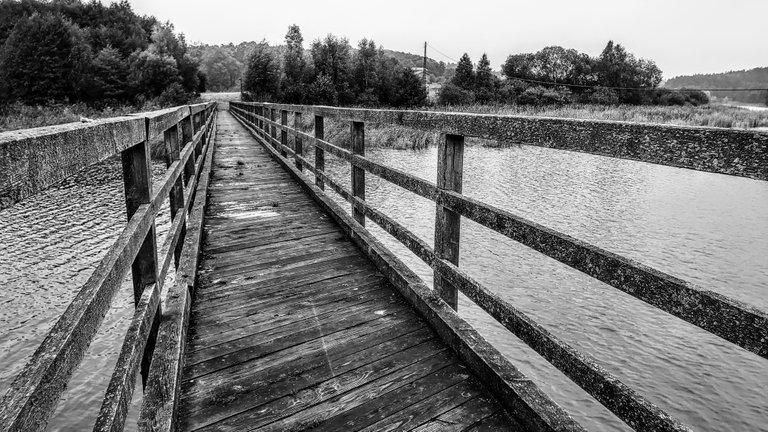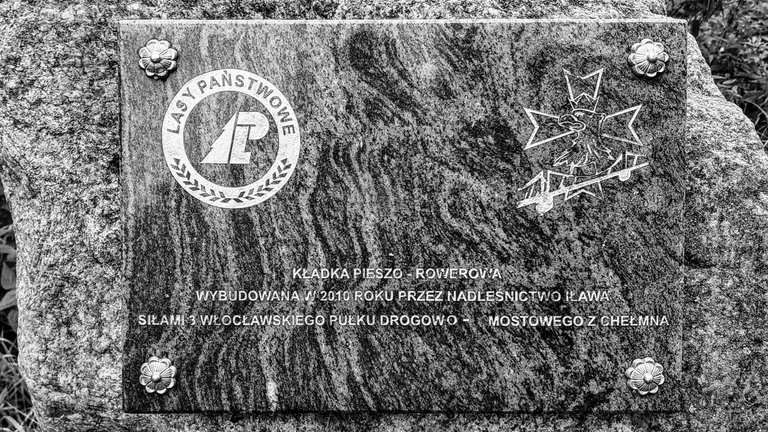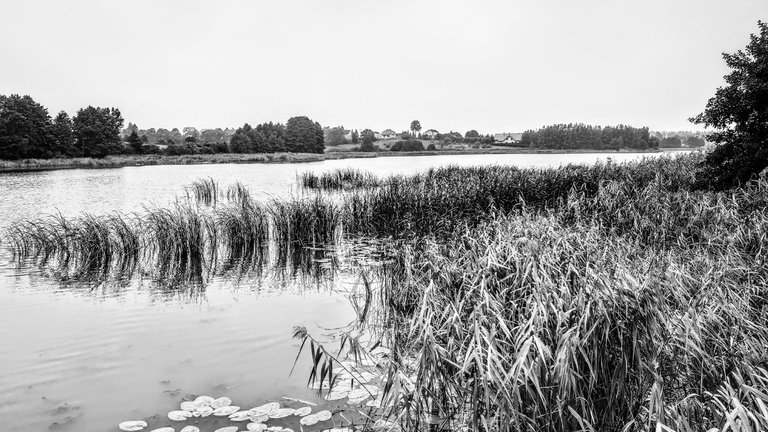 W Radomnie wyszukałem na Google Map inne atrakcje w pobliżu, jedną z nich były ruiny zamku w Kurzętniku, wiem, że teścia bardzo cieszą takie budowle więc ruszyliśmy w tamtym kierunku. Zaparkowałem samochód u stóp wzgórza i ścieżką która co prawda była nie oznaczona, ale prowadziła w górę ruszyliśmy zdobywać zamek kapituły chełmińskiej z XIV wieku.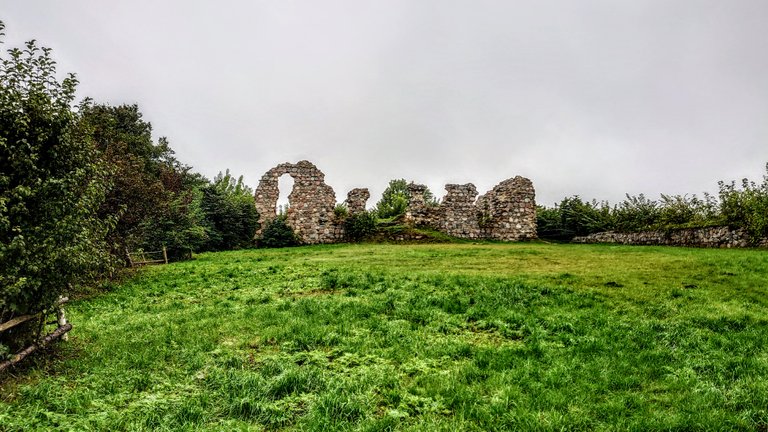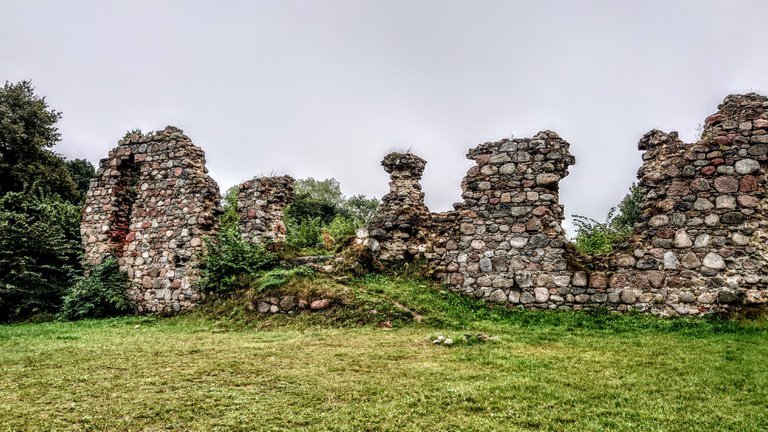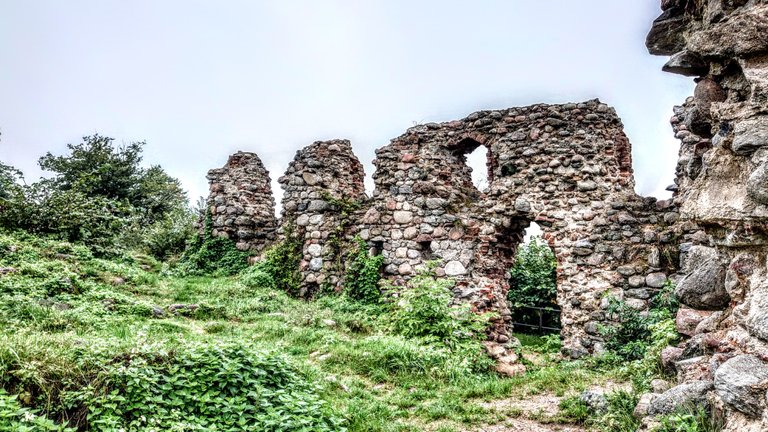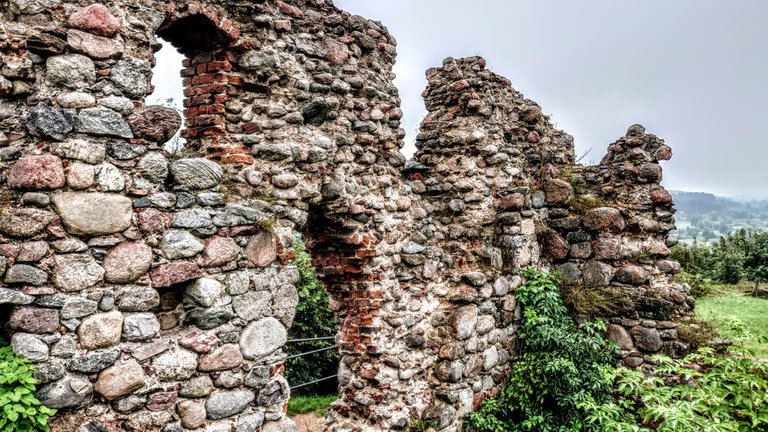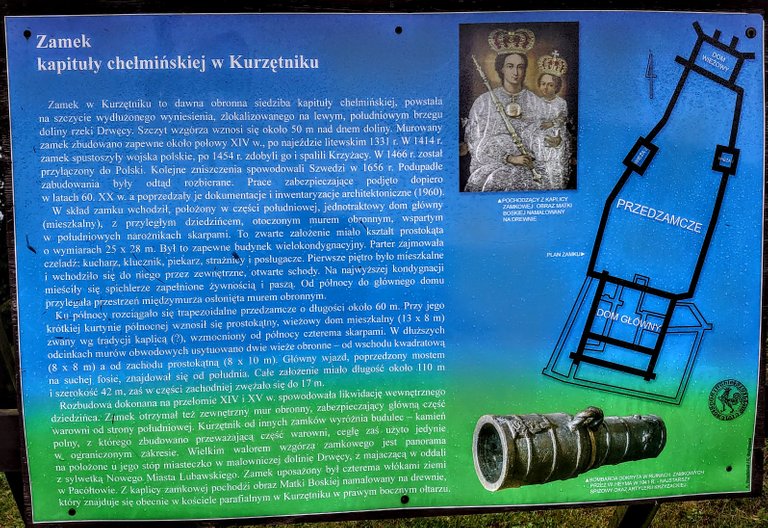 Na wzniesieniu tuż obok ruin zamku w 600 rocznicę bitwy pod Grunwaldem zbudowano kameralny amfiteatr, basztę z krzyżem oraz stacje drogi krzyżowej na zboczu wzniesienia prowadzące od kościoła pod wezwaniem św. Marii Magdaleny do krzyża na szczycie baszty. niestety niskie chmury deszczowe utrudniały podziwianie doliny rzeki Drwęcy.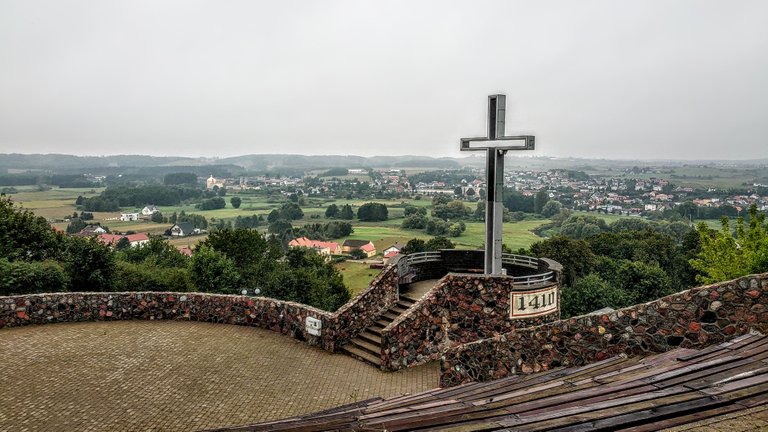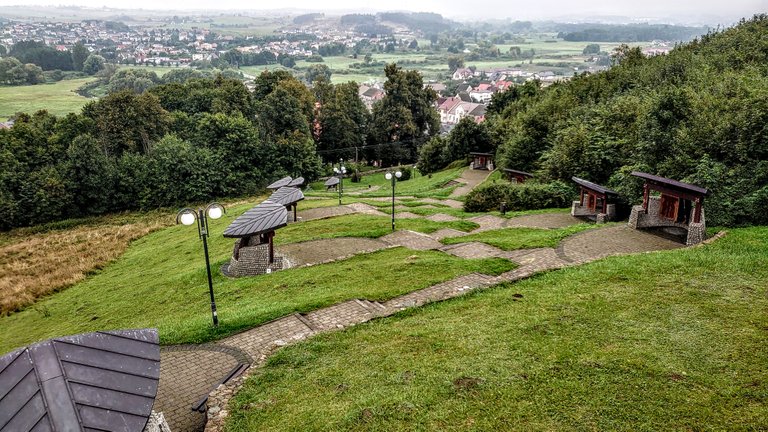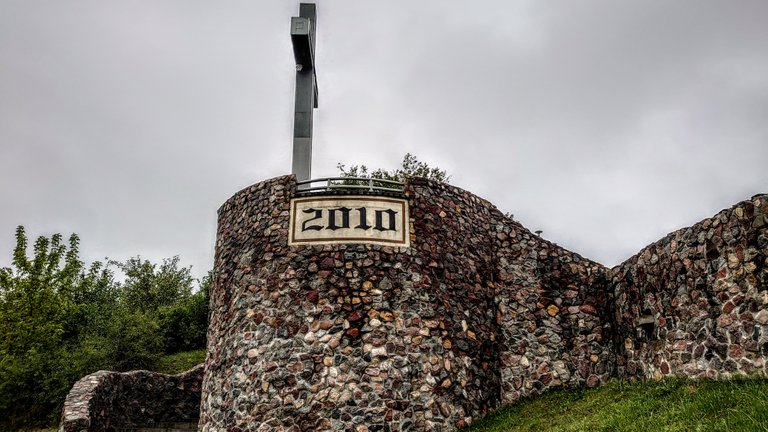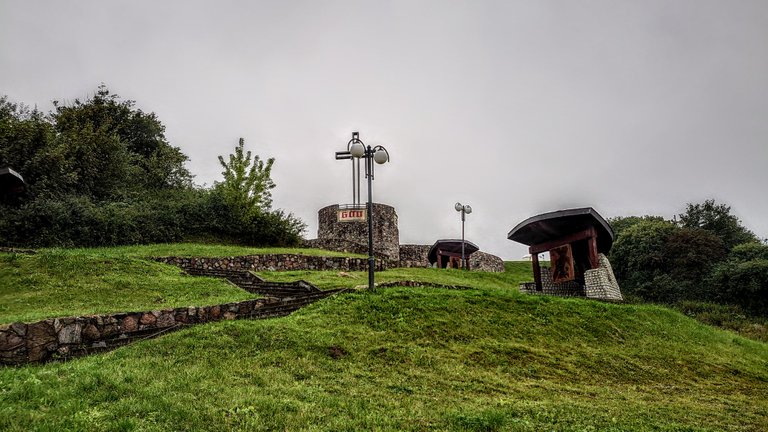 My 2020 goals:
| Sport | Goal | Done | % |
| --- | --- | --- | --- |
| Walking | 2000 km | 931,55 km (+5,00 km) | 46,58 % |
| Cycling | 2500 km | 1360,54 km (+26,65 km) | 54,42 % |
| Running | 1500 km | 431,23 km | 28,75 % |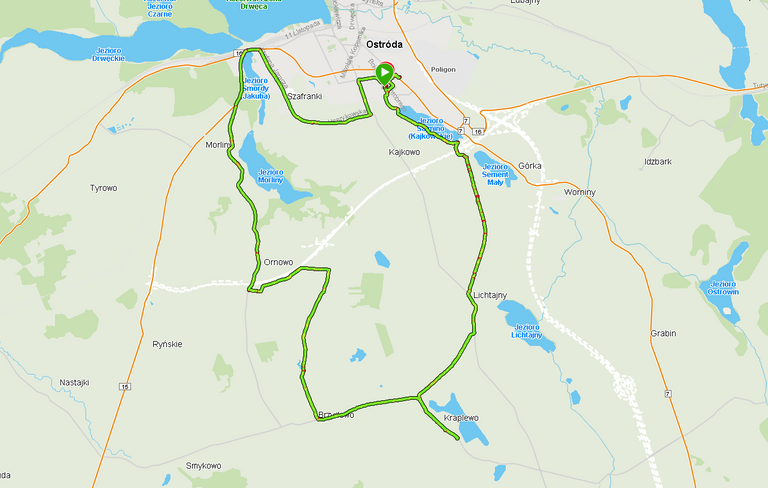 To był mój Actifit Report Nr 719

This report was published via Actifit app (Android | iOS). Check out the original version here on actifit.io




14225

Daily Activity, Hiking, Walking