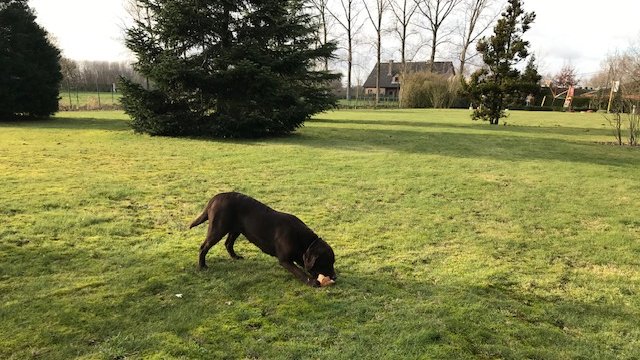 ---
I started a challenge of taking 100 days off to mainly focus on my health and overall personal development and used this account as a personal blog to keep track of all my activity. I enjoyed it and continued afterward trying to build better habits and find a good balance between health, fitness, work and my personal life...
---
It was another very enjoyable outdoor family tuesday packed with being active and eating healthy. For one of the first times, I managed to resist eativng bread or overeating all together and got myself into a challenge with my nieces to drop down to 65kg for us to learn a backflip on the trampoline once I reach that number. So plenty of motivation and a fun narrative to finally fully go for it now and I'm quite sure that I will manage to stick to easting plant based whole food getting in plenty of activity from here on out for the next couple of months which likely will be the timeframe to pull it off.
I also continue to do some bench presses each day and picked up 5kg of extra weight to add in the near future. I also intend to expand on the exercises I'm doing possible getting in more reps also doing more regular walks and maybe even morning runs.
Bench Press Progres
| Date | Sets | Reps | Weight |
| --- | --- | --- | --- |
| 23 Apr | 2 | 3X08 | 30.25 kg |
| 24 Apr | 2 | 3x09 | 30.25 kg |
| 25 Apr | 4 | 3x10 | 30.25 kg |
| 26 Apr | 2 | 3x11 | 30.25 kg |
| 27 Apr | 2 | 3x11 | 30.25 kg |
---
| Day | Bed Time | Awake | Out Bed | Day Score |
| --- | --- | --- | --- | --- |
| 01 Apr | 00:00 | 08:40 | 09:40 | 7 |
| 02 Apr | 00:00 | 08:50 | 10:10 | 8 |
| 03 Apr | 00:00 | 07:20 | 08:50 | 7 |
| 04 Apr | 01:00 | 08:30 | 09:40 | 5 |
| 05 Apr | 00:00 | 07:30 | 08:30 | 6 |
| 06 Apr | 00:30 | 08:00 | 08:45 | 6 |
| 07 Apr | 00:00 | 08:20 | 09:10 | 6 |
| 08 Apr | 00:00 | 08:30 | 09:30 | 6 |
| 09 Apr | 00:00 | 08:00 | 10:40 | 8 |
| 10 Apr | 00:00 | 07:40 | 08:45 | 6 |
| 11 Apr | 01:20 | 08:10 | 09:00 | 6 |
| 12 Apr | 01:00 | 08:30 | 09:25 | 6 |
| 13 Apr | 00:00 | 08:00 | 09:00 | 8 |
| 14 Apr | 01:20 | 09:00 | 10:00 | 4 |
| 15 Apr | 00:00 | 08:20 | 09:30 | 6 |
| 16 Apr | 00:00 | 09:40 | 10:50 | 7 |
| 17 Apr | 00:00 | 08:20 | 09:25 | 6 |
| 18 Apr | 00:00 | 08:40 | 09:55 | 6 |
| 19 Apr | 00:00 | 08:50 | 10:10 | 7 |
| 20 Apr | 00:00 | 07:20 | 08:50 | 8 |
| 21 Apr | 00:00 | 09:00 | 10:30 | 6 |
| 22 Apr | 00:00 | 08:30 | 09:30 | 5 |
| 23 Apr | 00:00 | 08:00 | 09:10 | 5 |
| 24 Apr | 23:00 | 08:30 | 09:45 | 7 |
| 25 Apr | 01:20 | 09:30 | 10:30 | 5 |
| 26 Apr | 00:00 | 07:00 | 08:20 | 7 |
| 27 Apr | 23:00 | 07:00 | 08:15 | 9 |
---
| Day | Weight | Water | Supplements | Expense |
| --- | --- | --- | --- | --- |
| 01 Apr | 69.4 kg | 2.0 L | Yes | 0€ |
| 02 Apr | 69.2 kg | 2.5 L | No | 0€ |
| 03 Apr | 69.1 kg | 2.0 L | No | 5.4€ |
| 04 Apr | 69.5 kg | 2.5 L | Yes | 6€ |
| 05 Apr | 69.3 kg | 1.5 L | No | 5€ |
| 06 Apr | 69.5 kg | 1.0 L | No | 8€ |
| 07 Apr | 69.2 kg | 1.5 L | Yes | 7€ |
| 08 Apr | 69.7 kg | 2.0 L | Yes | 11€ |
| 09 Apr | 69.5 kg | 1.0 L | No | 18€ |
| 10 Apr | 70.0 kg | 1.5 L | No | 3€ |
| 11 Apr | 70.0 kg | 2.0 L | No | 7€ |
| 12 Apr | 69.5 kg | 1.5 L | Yes | 3€ |
| 13 Apr | 70.0 kg | 1.0 L | No | 3.5€ |
| 14 Apr | 70.2 kg | 1.5 L | No | 7€ |
| 15 Apr | 69.9 kg | 2.0 L | Yes | 0€ |
| 16 Apr | 69.6 kg | 2.0 L | Yes | 2.5€ |
| 17 Apr | 69.8 kg | 1.5 L | No | 6€ |
| 18 Apr | 70.0 kg | 1.5 L | No | 5€ |
| 19 Apr | 70.0 kg | 3.0 L | Yes | 0€ |
| 20 Apr | 69.9 kg | 1.5 L | No | 0€ |
| 21 Apr | 70.2 kg | 1.0 L | No | 8.5€ |
| 22 Apr | 70.2 kg | 1.5 L | No | 7€ |
| 23 Apr | 70.4 kg | 1.5 L | No | 10€ |
| 24 Apr | 70.0 kg | 3.5 L | Yes | 0€ |
| 25 Apr | 70.0 kg | 2.5 L | No | 6€ |
| 26 Apr | 70.0 kg | 2.5 L | Yes | 4€ |
| 27 Apr | 70.0 kg | 3.0 L | Yes | 0€ |