ENTRENAMIENTO INTENSO PARA LA CASA💪🔥 Esp/ Eng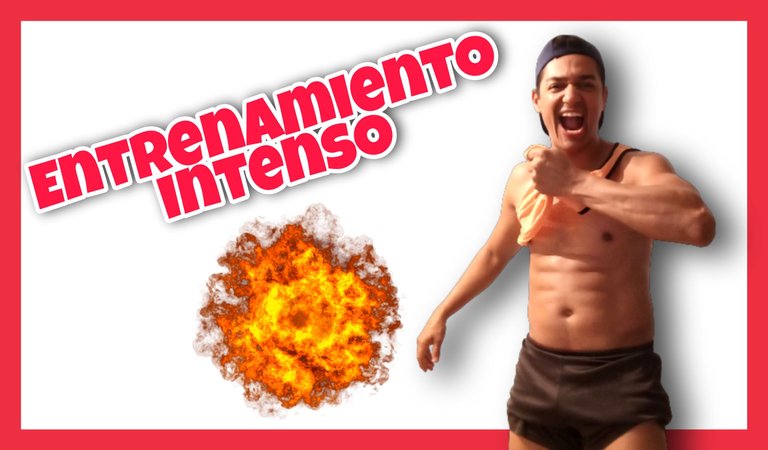 Hola amigos de Hive hoy quiero dejarles una rutina de las más INTENSAS que personalmente he podido hacer, por eso no es recomendable para principiantes, así que atentos al protocolo del entrenamiento, haremos 1 minuto de ejecución del ejercicio y 30 segundos para descansar hasta completar toda la ronda, siempre a tu ritmo y al completarla, repite 3 rondas💪🔥
Hello friends of Hive today I want to leave you a routine of the most INTENSE that I personally have been able to do, so it is not recommended for beginners, so pay attention to the protocol of the training, we will do 1 minute of execution of the exercise and 30 seconds to rest until completing the entire round, always at your pace and upon completion, repeat 3 rounds💪🔥.
---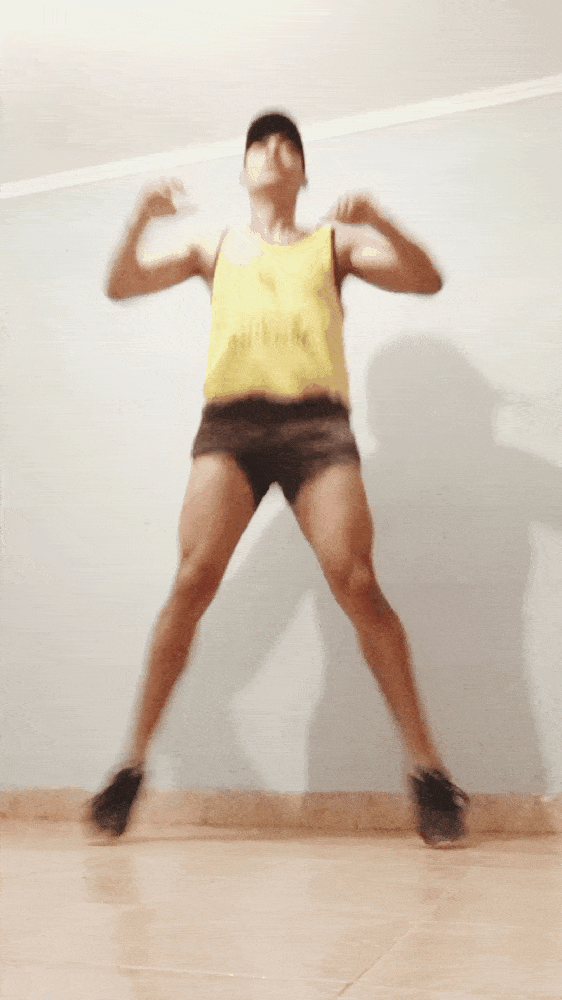 SALTOS DE TIJERAS para comenzar a calentar los músculos, vamos con un ritmo controlado realizando el ejercicio por un minuto completo, por eso lo importante es mantener el ritmo durante el minuto completo 💪
Jumping Jacks to start warming up the muscles, we go with a controlled pace performing the exercise for a full minute, so the important thing is to keep the pace for the full minute 💪
---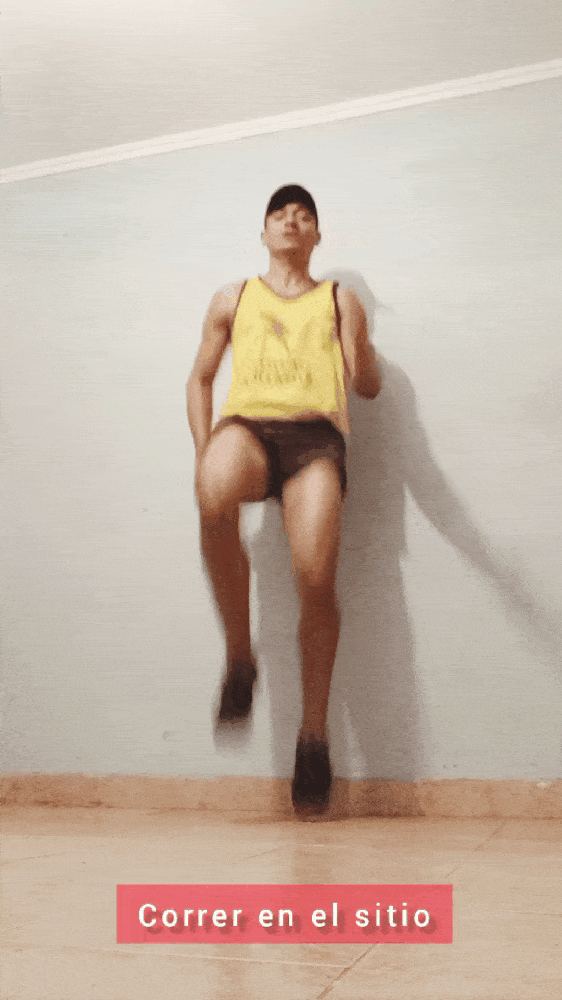 El segundo ejercicio CORRER EN EL SITIO, puedes realizarlo de forma moderada para equilibrar tus energías durante toda la vuelta de ejercicios, por eso es vital que sepas manejar tu respiración 💪
The second exercise RUN IN PLACE, you can perform it moderately to balance your energies during the whole exercise lap, so it is vital that you know how to manage your breathing 💪.
---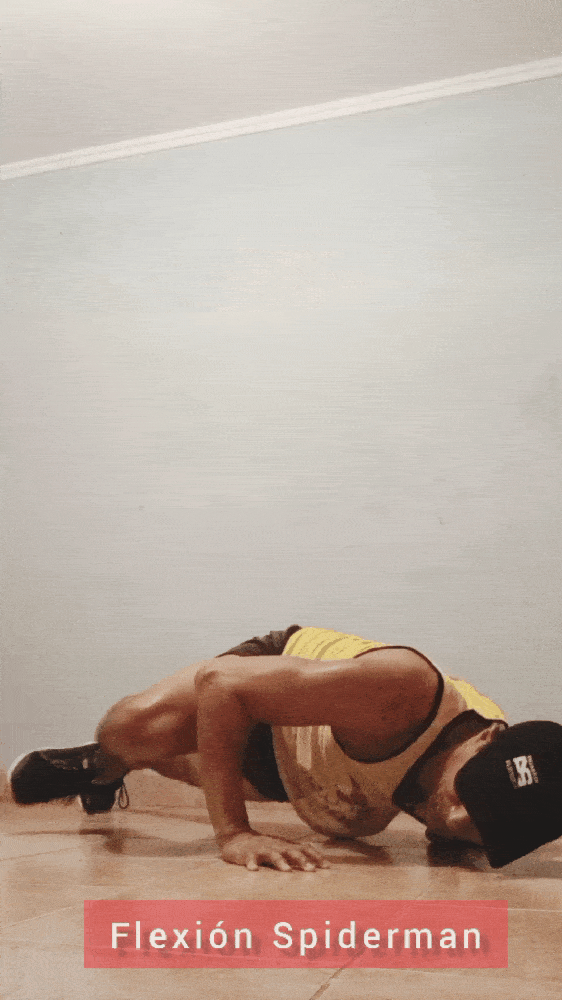 FLEXIONES SPIDERMAN es el tercer ejercicio, recuerda que toca descanso de 30 segundos entre cada ejercicio, recuerda al bajar tienes que llevar tu rodilla al nivel del codo 💪
FLEXIONS SPIDERMAN is the third exercise, remember to rest 30 seconds between each exercise, remember to bring your knee down to the level of the elbow 💪.
---
HANG DUMBELL SNATCH 🔥 El siguiente movimiento usaremos una mancuerna o una pesa rusa🔥 cuida mucho que tu mano siempre vaya en dirección vertical encima de tu hombro alternando cada brazo💪
HANG DUMBELL SNATCH 🔥 The following movement we will use a dumbbell or kettlebell🔥 be very careful that your hand always goes in a vertical direction above your shoulder alternating each arm💪.
---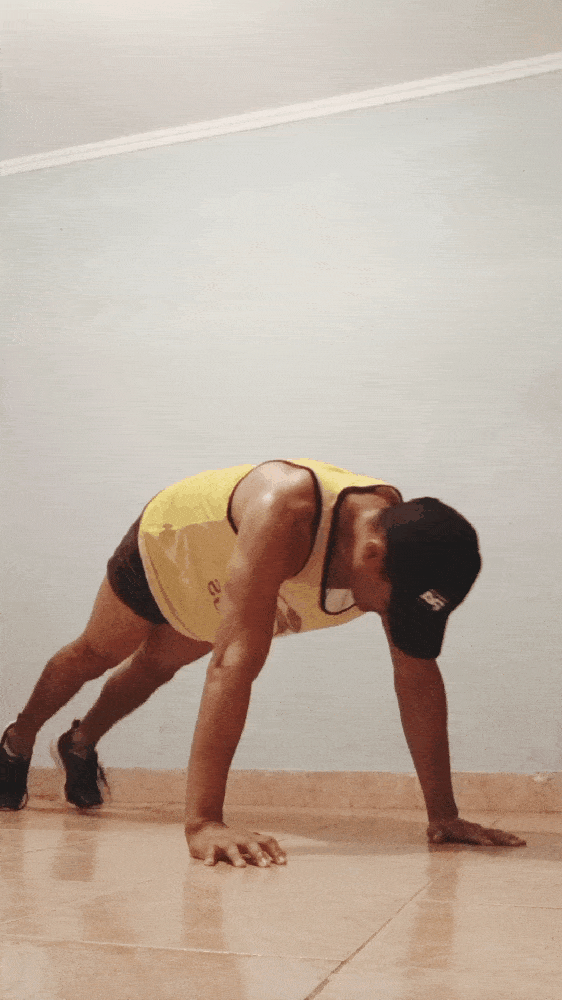 ESCALADAS CON ROTACIÓN para trabajar la parte media, haremos estas Escaladas con una rotación del tronco para fortalecer los músculos abdominales, si lo haces lento es más efectivo 💪
CLIMBS WITH ROTATION to work the middle part, we will do these Climbs with a rotation of the trunk to strengthen the abdominal muscles, if you do it slow it is more effective 💪.
---
FLEXION CON EXTENSIÓN de brazo en 3 puntos, este agregado a la flexión le da una dificultad adicional porque debemos mantener el equilibrio mientras hacemos la flexión, ahora amigos al terminar todos los ejercicios tomamod un descanso de 1 minuto y completamos la primera ronda y luego arrancamos nuevamente hasta completar las 3 rondas, la intensidad es la clave acá, siempre a tu ritmo pero ponle intensidad💪🔥
FLEXION WITH EXTENSION of arm in 3 points, this addition to the flexion gives an additional difficulty because we must maintain balance while doing the flexion, now friends when we finish all the exercises we take a 1 minute break and complete the first round and then we start again to complete the 3 rounds, the intensity is the key here, always at your pace but put intensity💪🔥.
---
Todos los Gifs son de mi propiedad, grabados por mi y usé la app Gifshops y la portada use Pics art, todas las imágenes las tomo yo mismo con mi telefono
All Gifs are my own, recorded by me and I used the Gifshops app and the cover used Pics art, all images are taken by myself with my phone
---
---