Training to circumnavigate a volcano - Week 5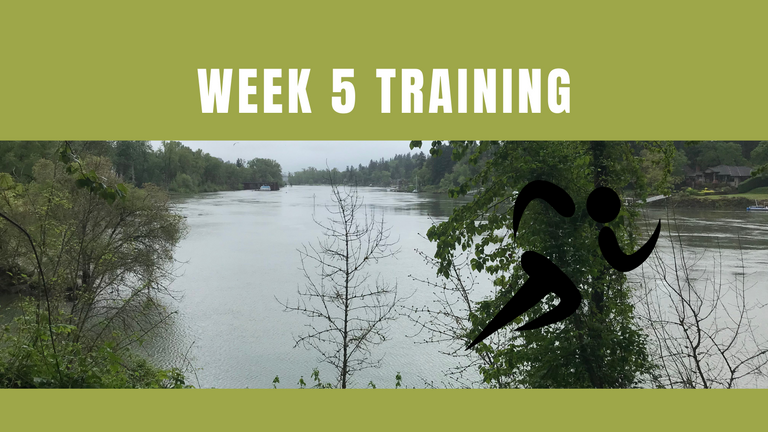 A wrap up of my week five training for an August 50K race

What
Five weeks down, 12 to go! I'm training for a 50K race around Mount St. Helens the first weekend of August. Week four was a bounce back week after a brief stomach bug, so it was nice to have a full week at 100%.
Week Five
| DAY | WORKOUT | DATA |
| --- | --- | --- |
| Tuesday | Easy run | |
| Wednesday | Speed work | |
| Thursday | Easy run | |
| Friday | Stretching and easy recovery | |
| Saturday | Long slow day | |
| Sunday | Stretching and easy Recovery | |

😴 Monday is a planned rest day. I enjoy starting the work week with some extra rest. Additionally I hit up the open gym volleyball on Monday night and appreciate the extra rest.
🏃 I slept in a bit more than I meant to and felt a bit rushed, but once I got moving it felt great to out and moving.
⚡ Cadence workout. I try and run intervals with a set cadence. I set my phone running with a metronome app and try and match a specific pace for a set time. Today I ran 2 sets of 2 x 60 seconds at 200 strides per minutes with 30 seconds rest between each, and 1 x 2 minutes at 198 strides per minute with a minute rest between.
🏃 I was sore after yesterday and it felt great to get the blood flowing.
🧘‍♂️ Broke out a new pair of shoes for a brief jog
⛰️ Long runs are never easy, but as far as long runs go this felt great. There was about an hour of the run that was spitting rain that was slightly, but overall it was a great run.
☕ The first mile was an effort to get the wheels greased, and I needed every step of this run to shake off the rust. That being said I feel great overall and finished the week without any nagging aches and pains.

Some Week Five Photos
| | |
| --- | --- |
| Great View of the river | Storm drainage in the form of a cool waterfall |
On to Week Six
Next week is a recovery week. My goal is to keep up the intensity, decrease the mileage and set myself up for an increase in mileage week seven.
---
---