A very, very wet NYD parkrun
It's the 1st of January, 2022 and we find ourselves in Hervey Bay, in the rain, doing another new parkrun.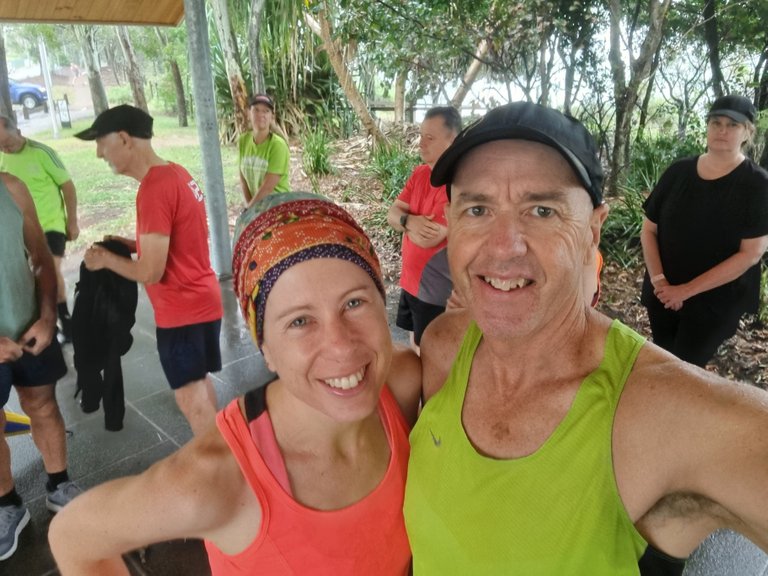 Since beginning my parkrun journey in August 2018 I've now walked or run at 154 parkruns total at 117 different locations, including today's. My overall parkrun PB is 22:31 (at GreenWay, in Sydney, NSW) and today I ran a very wet, very reasonable time of 26:59 that included:
steering around countless path sized puddles
staring over the debris wall to watch with awe as the waves crashed against the other side
thanking volunteers who stood under umbrellas in the pouring rain
encouraging fast runners, slow runners, children and the person who did their first every parkrun today
running into a head wind to get home again (on this out and back course)
I started out easy since I found it hard to get motivated to warm up much in the rain prior to the briefing. But it didn't take me long to over take people - a lot of people. I focused, on the way out, on just running as easily as possible with good form, and would overtake anyone when it felt like they were blocking me from running the easy pace I wanted to go - no internal pushing required.
On the way out it was tempting to push, to see how many people - especially females - I could overtake. I focused on trying to 'stay within myself' (as my partner, Brad says) so that I could still enjoy the rain falling, the waves crashing and the wind on my face. I knew that being present with all that was way more important than if I overtook that 12 year old in front of me :P
I also wanted to make sure I had a good day for the rest of my day, as we are, after all, on a mini holiday and there's no point killing myself at parkrun just to be 1 or 2 positions higher if it means I write off the rest of the day.
I finished strong and needed a few minutes to walk around and recover properly. I was delighted by the double numbers in my token... I take repeating numbers like this as a good sign that I'm in flow.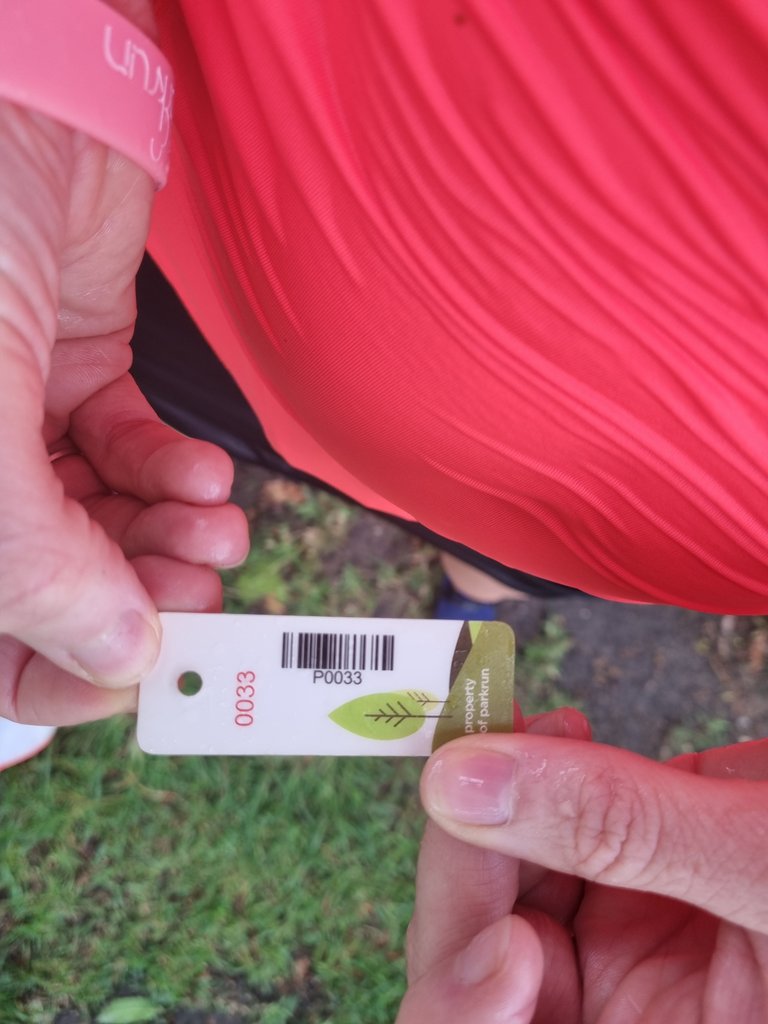 And then, like a curious kid, I decided I needed to run out on the famous Urangan Pier (even though Brad and others who had warmed up on there had already mentioned that it was blowing a gale out there). I went anyway. And found myself in step with Steve from the nearby Maryborough parkrun as we ran and chatted doing a halfway, out and back, on the windy but not unreasonable, stunningly beautiful pier.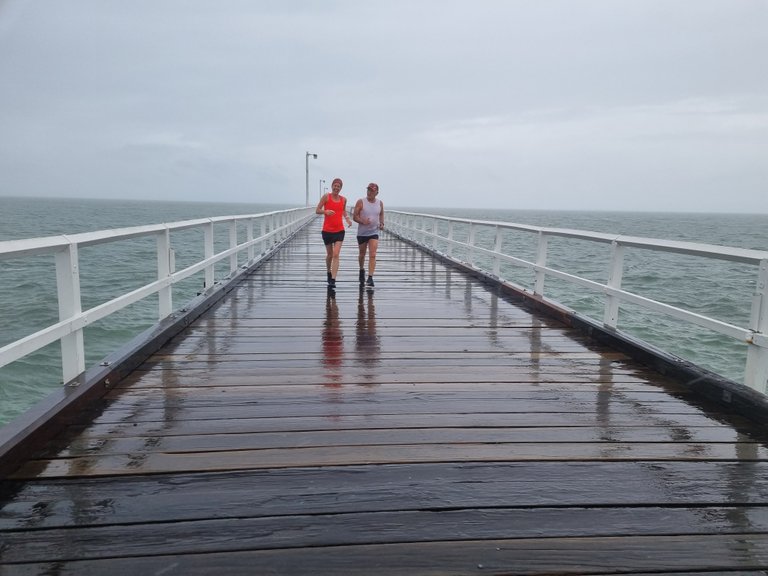 (Today, all photos by Brad aka @new.things on our 3 year anniversary. Love you, babe :) )
I just finished a 5.0km running that lasted about 0hh:26mm:59ss !
Check out some detailed info at my EXHAUST page
Join me in testing out EXHAUST!
---
---