A walk between the falling raindrops...

An afternoon stroll, together, where we talked about many things, but mostly Hive, business and finance.
I remembered, occasionally, to listen to the sounds of the bush. Mostly I heard what I presume were cicadas. A chorus of similar sounding creatures that together are almost as loud as a crying baby or a roaring tiger, but far more pleasant, on both counts.
It was warm again. No need to run today. I did some HIIT this morning, after yoga and before dancing. I didn't think to record any of it for Exhaust. Maybe one of these days I will, but for now I'm aiming to keep as much flow as possible in my movement sessions and only think about recording them for something obvious like a walk or run with others around me (my partner or mates) are doing the same.
Today's top photograph was taken by Brad, aka @new.things <---- This is where you'll find him if you want to see more pretty photos attached to Hive posts. This is (I believe) a Casuarina tree; a small sapling now but over time it will turn into a tree at least twice as tall as me. But for now it's a scrappy little thing, cute but snap-able, and, obviously, wet ;)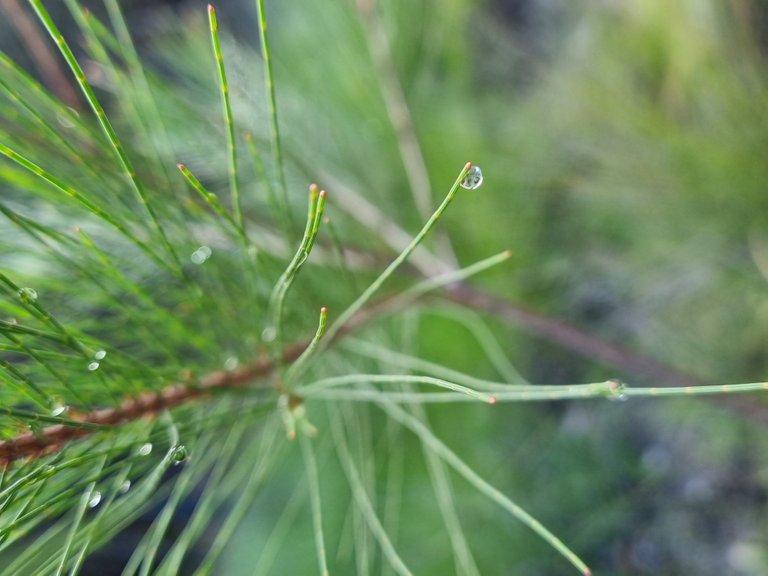 This second photo was taken by me as proof of this activity. And now, I think it's time for dinner :)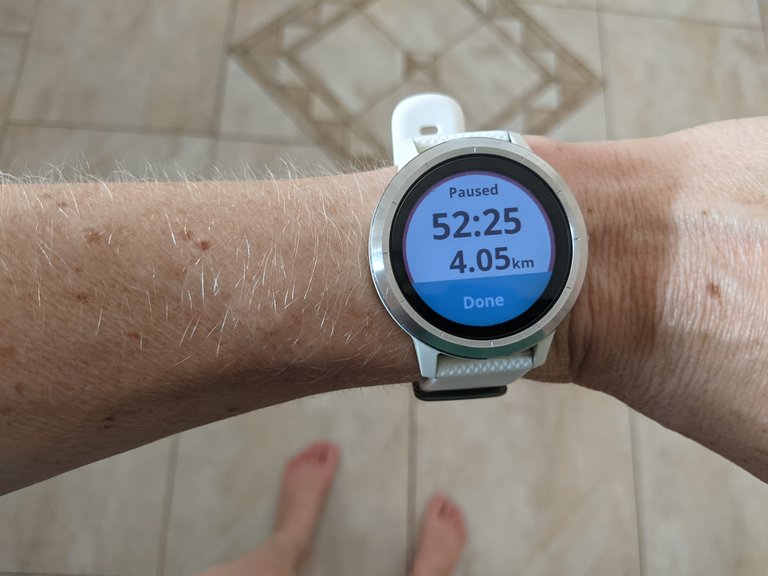 I just finished a 4.05km walking that lasted about 0hh:52mm:25ss !
Check out some detailed info at my EXHAUST page
Join me in testing out EXHAUST!
---
---