What Lurks Within the Depths: Deeplurker Strategy Guide, Giveaway, and much more!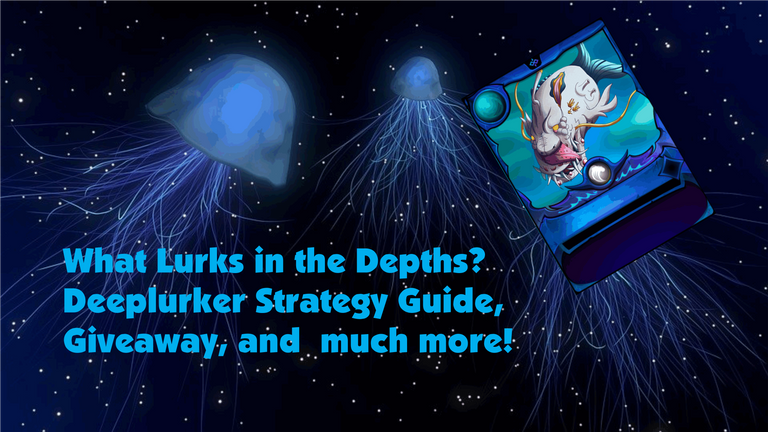 Not playing #Splinterlands yet? Click here to sign up.
Card Impressions
Greetings hiveans, this week we will be unraveling the strategic depths of the Deeplurker. With rather beefy stats for an opportunity card (Lvl 1 stats: 6hp, 2spd, 3 melee attack, 6 mana cost) Deeplurker is rather strong at any position in your lineup. Even in position one Deeplurkers' hp is certainly sufficient, but the opportunity ability (this creature attacks the lowest health enemy creature) allows for alternate positioning to any other location in your lineup. Making Deeplurker a card with well... strategic depth.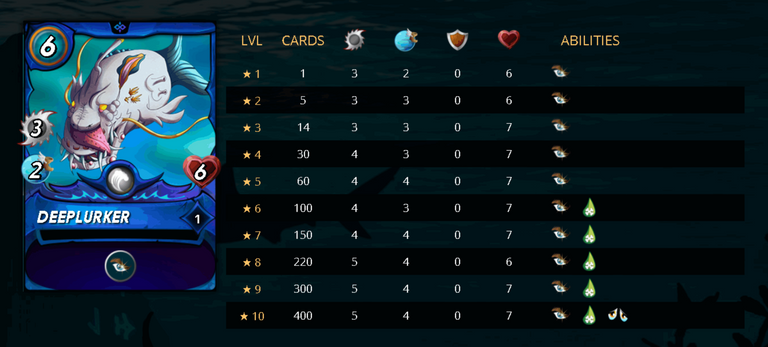 Strategy and Placement
In the fight located here I place Deeplurker in position 4 to be the second meat-shield protecting my backline from sneak, and at the same time deal damage with the "opportunity" ability. The enemy predicted a "Position 1 magic nuke" lineup (where all enemies focus the frontline with magic attacks in rapid succession), while leaving a Cthulu at the rear in case of a dreaded sandworm. My primary rear tank was Lobstradamus that can potentially withstand 3 or more hits from the enemy's deadly sandworm.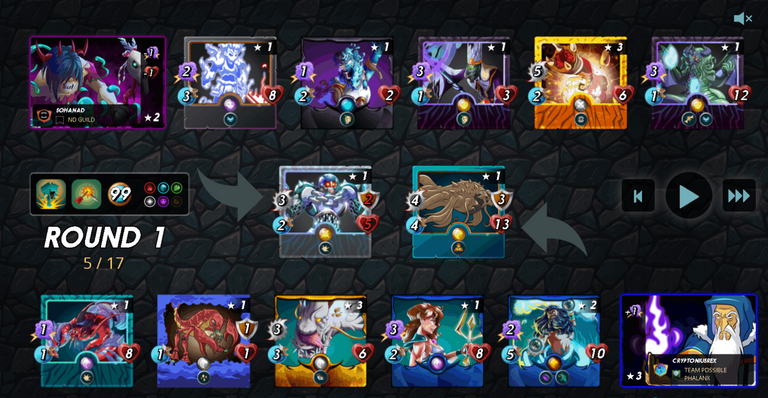 This fight was determined by a few factors. 1 The kraken absorbed ALL damage the first round allowing for my lineup to have time to destroy numerous attackers (Deeplurker's 3 melee opportunity damage tore through the enemy backline rather quickly while everyone else assailed the front line).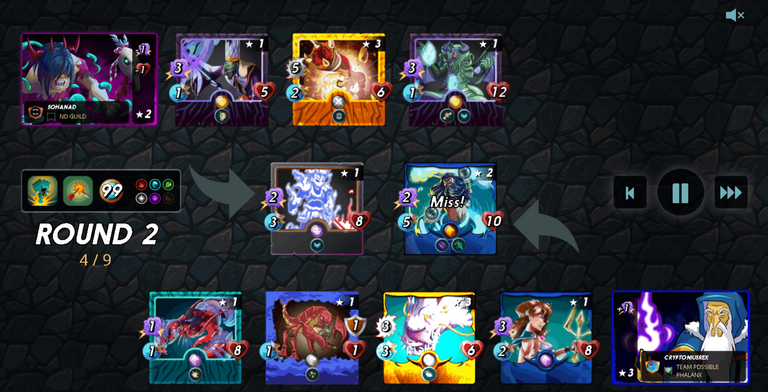 Both I and the enemy were limited to either magic or melee, both summoners where chosen based on magic being present. Both of us placed a rear defender expecting a HEAVY sneak assault (my enemy's sandworm being more than enough to worth placing tanks in the rear). However since opportunity was present with no taunt (Unlike the Kraken in my lineup), the enemy's attackers fell before mine.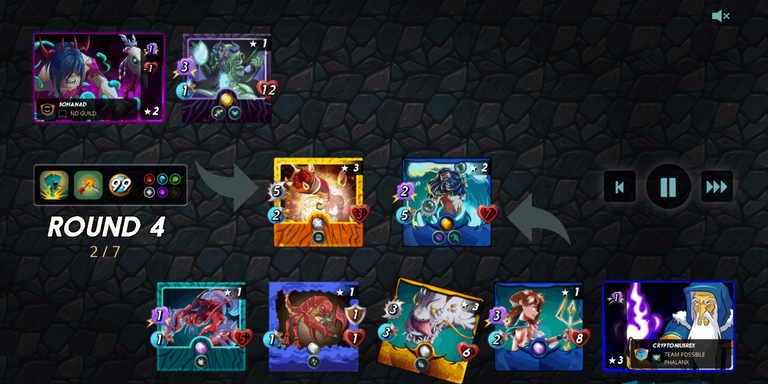 It should be noted that Djinn Oceanus' phase ability was instrumental when he moved forward, he dodged more than his ENTIRE HP worth of damage. The combination of all of these things lead to a resounding victory, and my enemy selected an excellent lineup for MANY alternate layouts that could've been chosen in this ruleset. It should also be noted the tank heal in my lineup also added ANOTHER layer of survivability to position 1.
Talking Tidbits
In the lore, the deeplurker is a hideous deepsea predator that is venomous and believed to have a connection to the balance of elemental water magic. Artistically this card appears to be inspired by the real-life angler fish, a smaller deep sea hunter with fleshy appendages it uses to bait it's prey. However, having additional tongues and pseudo mouths is an interesting touch and notable difference. This sort of camouflaged mouth or pseudo mouth is a valuable adaption for predators across the globe to surprise their prey.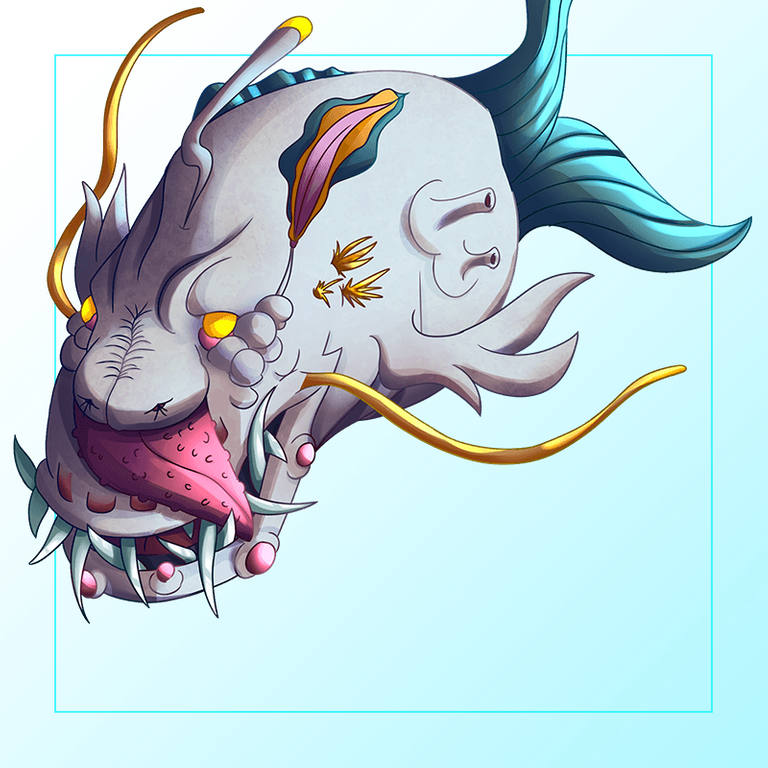 What Lurks in the Depths: Giveaway
Congratulations @luizeba for winning last week's sabre shark delegation for 15 days. Shark on!

This week the winner of this post will be delegated a LVL 3 Feasting seaweed #NFT to accompany your Deeplurker into battle for 15 days. Are you feeling lucky? Don't forget to follow for more #play2earn content, tournaments, art, and much more!
Keep Summoning and See you in the #Splinterlands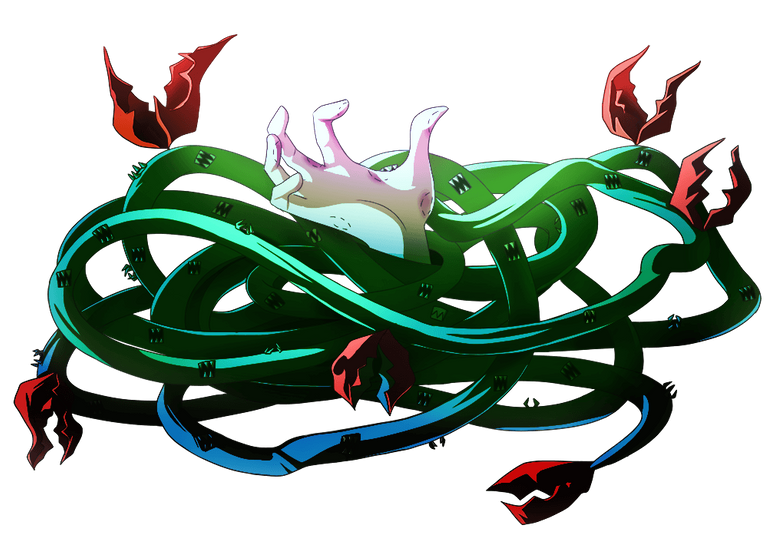 ---
---