Tuesday Run 6km - Part 2/2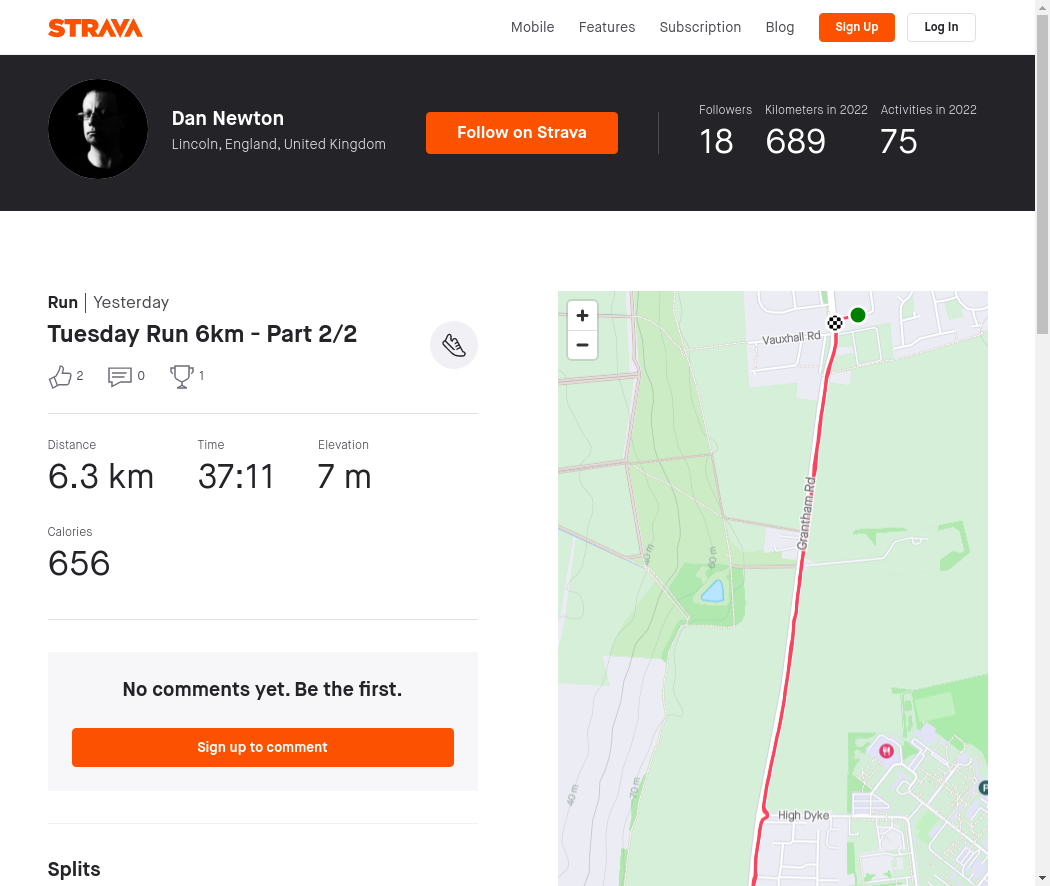 dannewton just finished a 6.31km run, that lasted for 38 minutes.
This run helped dannewton burn 655.3 calories.
---
Description from Strava: ....and here we go with part 2.
work was busy in the afternoon, and time passed quickly enough. Before long, I was lacing up my trainers to head out again for the 2nd run of the day.
I chose this to time to head down to Waddington, and take a quick loop around the village before heading back home.
I don't think I have ever run twice in one day, and while the total distance of 12km wasn't anything to be concerned over, after all, I have run for considerably further recently.
I did wonder if it would make me more tired, or maybe my legs would stiffen up in the 4 hour gap between the two sessions, but so far everything feels good.
And to be fair, it made a nice change to just do some shorter runs for once lol, and I'd definitely do this again soon, especially with it getting darker in the evenings too!
---
If you would like to check out this activity on strava you can see it here:
https://www.strava.com/activities/8017879195
About the Athlete: Living in the UK, I am an intermittent Runner, but always striving for more consistency. When I'm not training I can be found photographing insects or listening to really loud angry music (which is the best type of music obviously!)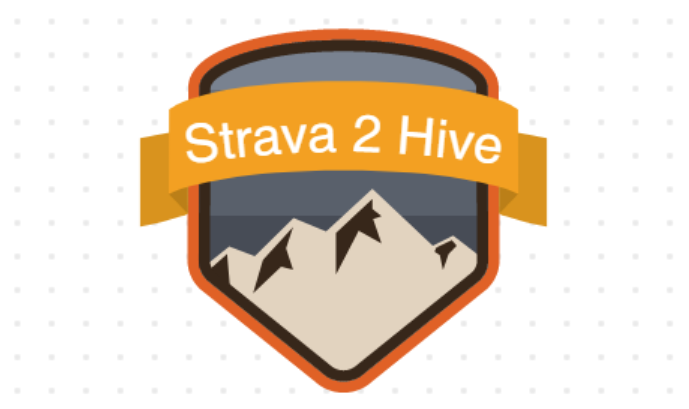 This is an automated post by @strava2hive and is currently in BETA.
---
---