Del otro lado de la Meta, la Logistica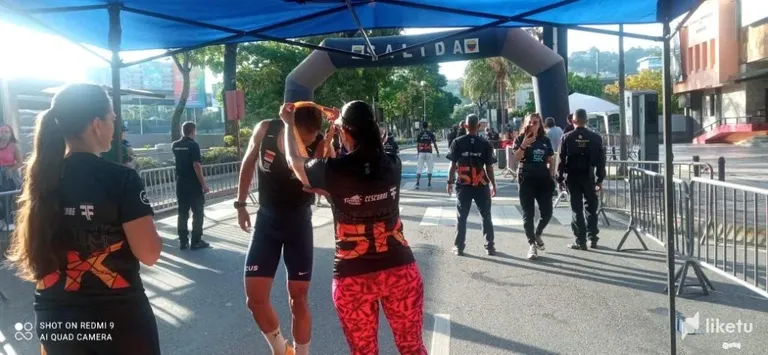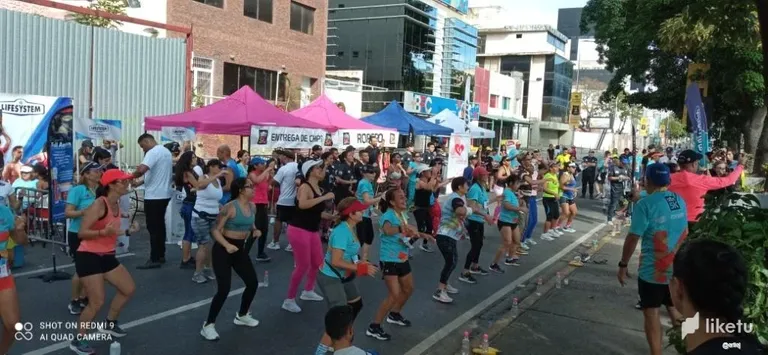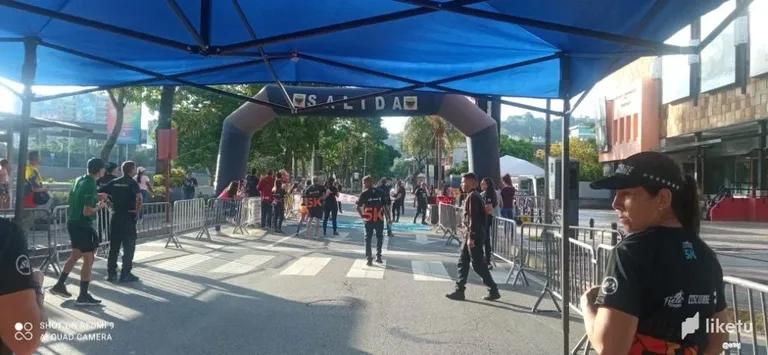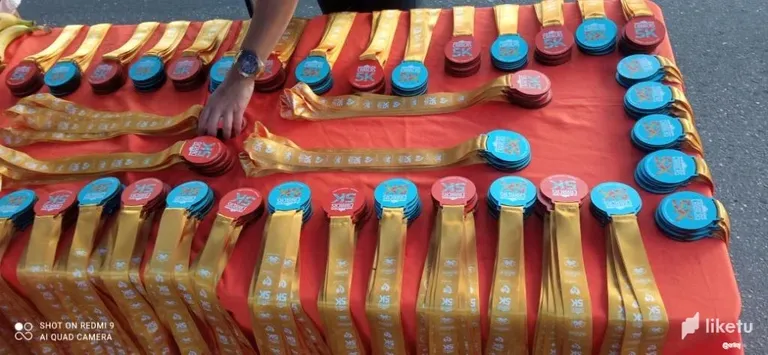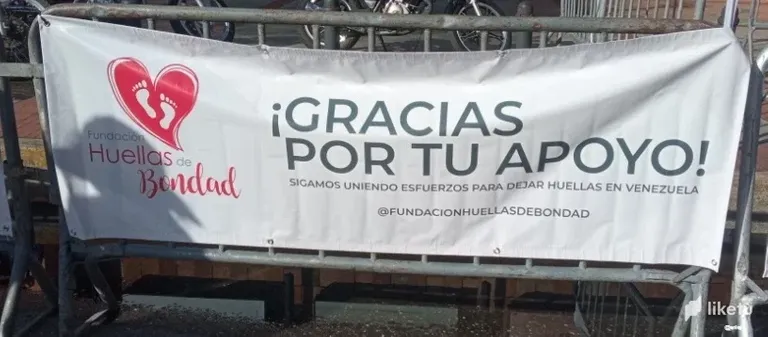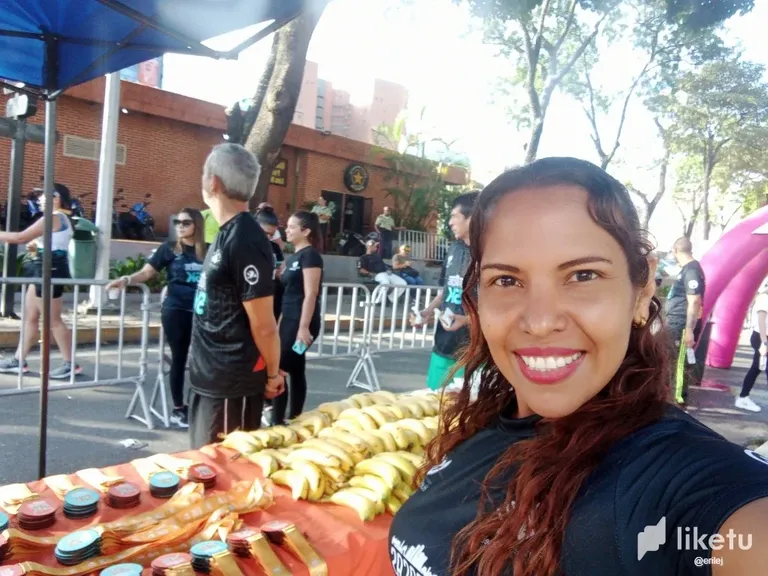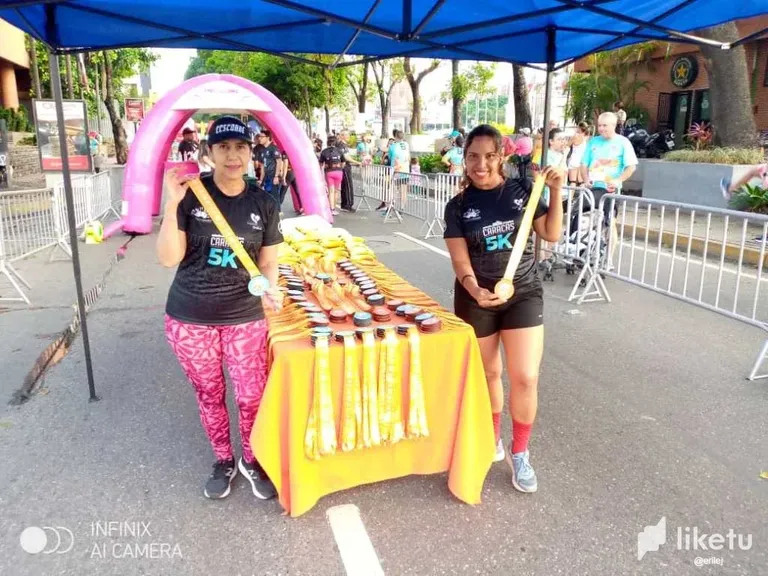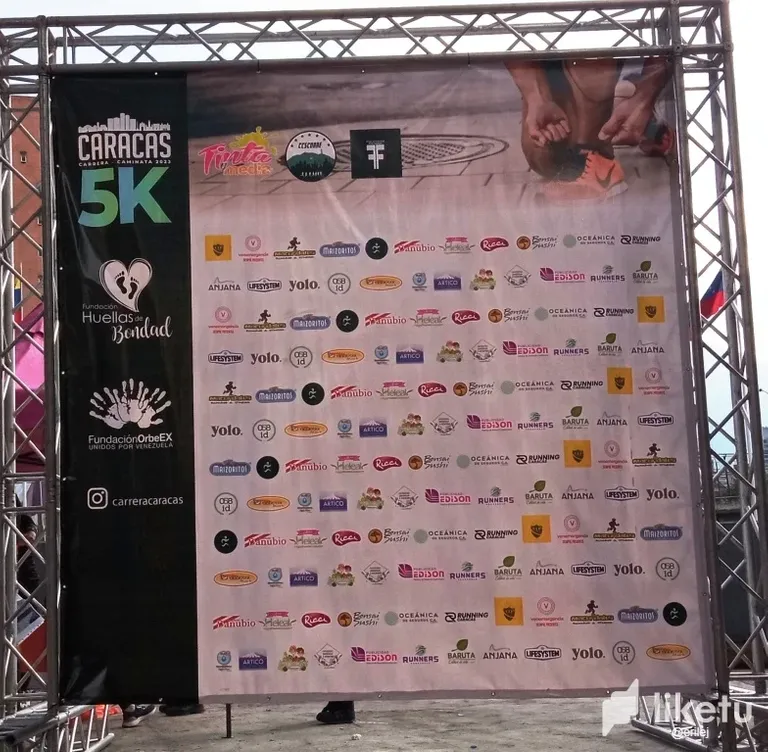 SPANISH
Este fin de semana especificamente el domingo estuve apoyando al deporte desde su otro lado, La Logistica.
El club de corredores CARACAS CORRE desde hace 3 años hace una carrera - caminata para celebrar su aniversario, en esta oportunidad la distancia recorrida era de 5 Km esta carrera fue organizada conjuntamete con la empresa Tintaymedia y el equipo de FarandulaFitness. La carera fue realizada en los alrededores de la Plaza Las Mercedes
Generalmente las carreras deben ser a beneficio de alguna Fundación , por lo que alli estaba presente la Fundacion OrbeEX y Huellas de la Bondad encargadas de apoyar en la formación y la capacitacion integral del ser humano.
Desde el año pasado vengo apoyando a este Club en forma de voluntariado, en la parte de la logistica de la carrera, porque como soy corredora, cuidar los detalles y conocer como atender al corredor es un valor que le das al participante.
Al llegar nos enregaron un kit que contenía una franela del staff del evento, un sadwich de desayuno y un agua, junto con las instrucciones verbales de donde ibamos a estar apoyando cada uno,este domingo me toco estar en la entrega de Cambures que es la fruta que nivela el potasio y ayuda a la recuperacion del deportista, mi amiga Fermina en la entrega de Medallas y mi amigo Wilson en la entrega de golfeados, una logistica que debe ser impecable ya que es lo primero que te encuentras despues de la meta.
Me encanta correr y apoyar estas actividades ya que me hace valorar mucho el esfuerzo y el animo que le ponen los organizadores a los eventos deportivos.
ENGLISH
This weekend specifically on Sunday I was supporting the sport from the other side, Logistics.
The running club CARACAS CORRE for 3 years has been doing a race - walk to celebrate its anniversary, this time the distance covered was 5 km, this race was organized jointly with the company Tintaymedia and the FarandulaFitness team. The race was held in the surroundings of Plaza Las Mercedes.
Generally the races should be for the benefit of a foundation, so there was present the OrbeEX Foundation and Huellas de la Bondad in charge of supporting the formation and training of human beings.
Since last year I have been supporting this Club as a volunteer, in the logistics of the race, because as a runner, taking care of the details and knowing how to take care of the runner is a value that you give to the participant.
Upon arrival we were given a kit containing a T-shirt of the event staff, a breakfast sandwich and water, along with verbal instructions of where we were going to be supporting each one, this Sunday I had to be in the delivery of Cambures which is the fruit that levels the potassium and helps the recovery of the athlete, my friend Fermina in the delivery of medals and my friend Wilson in the delivery of candy, a logistics that must be impeccable because it is the first thing you find after the finish line.
I love to run and support these activities because it makes me appreciate the effort and encouragement that the organizers put into the sporting events.
---
For the best experience view this post on Liketu
---
---