Lubnik Trail Run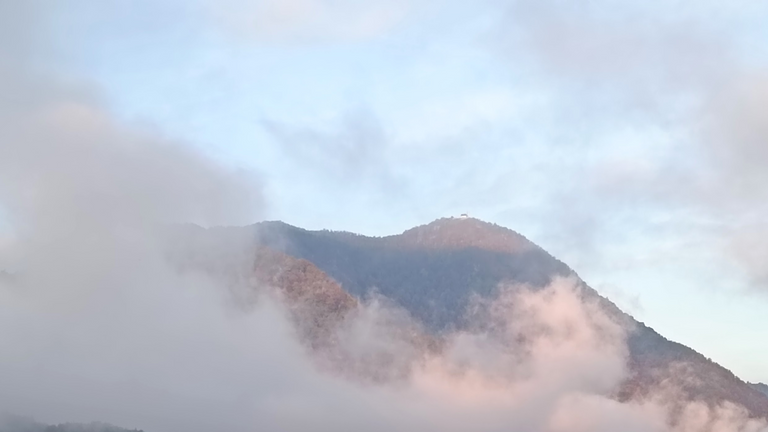 Škofja Loka, Slovenia. A view towards mountain Lubnik peaking out of the morning mist. Up there by the mountain hut is our destination for the first part of the Lubnik Trail Run.
Good 13 kilometres with 850 meters of total ascent was the goal in front of us.
Here are some photos of the start and finish area which was by the famous Škofja Loka castle.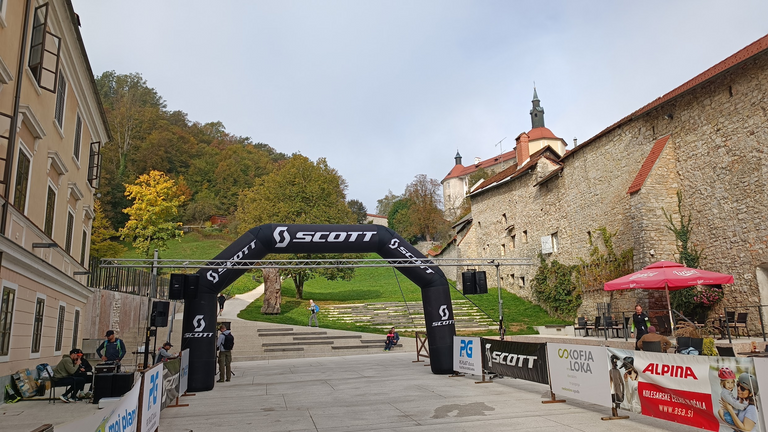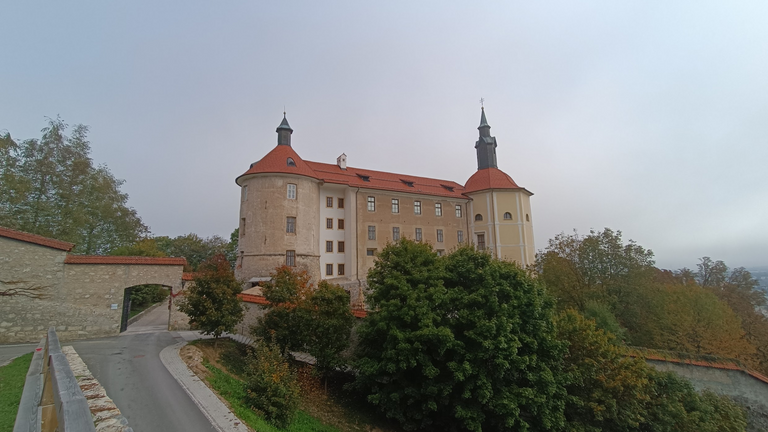 Official time for hikers to reach the top is 1 hour and 45 minutes on a shortest path.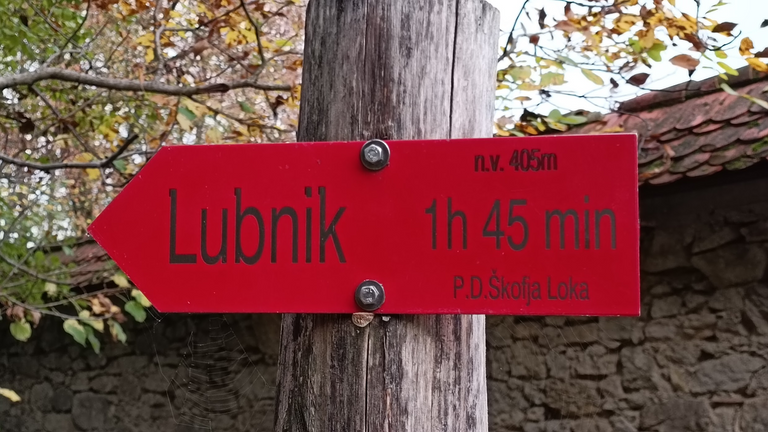 The course had two inequal halfs. First was to reach the top and was long around 5 K with 700 meters of ascente. Then we went down and around the hill for another 8 K and 150 meters of climb.
The run started at 10 am, immediately steeply uphill.
I needed 52 minutes to reach the top. Somewhat faster than the sign says.
The downhill part was quite technical in some places with rocks on narrow and steep parts and loose stones on gravel roads. I didn't run really quick since I lack downhill training.
No photos from the run itself, and no phone on me.
Coros app's 3D map shows the hilly area quite well.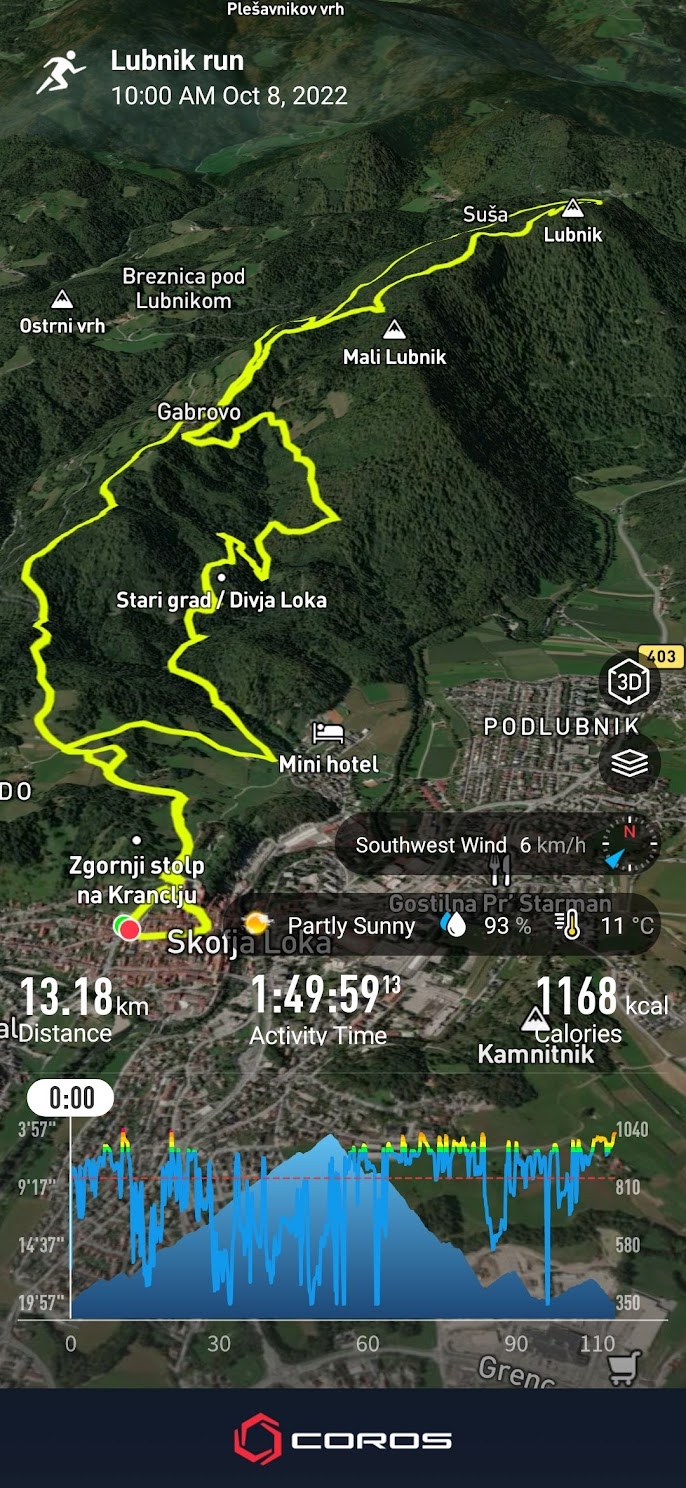 This was the reward after te run, nuddles with mushrooms and pal ale beer. Delicious.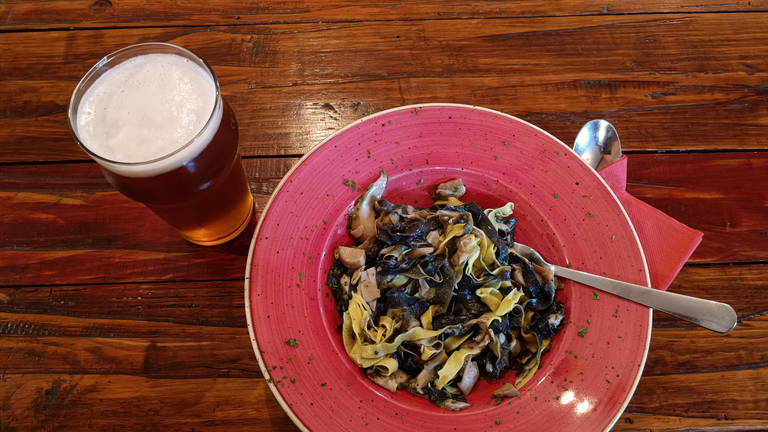 Th erun was enjoyable when we came out of the fog. Eventually the sun won over it and we colud see the whole hill of Lubnik when I was about to return home.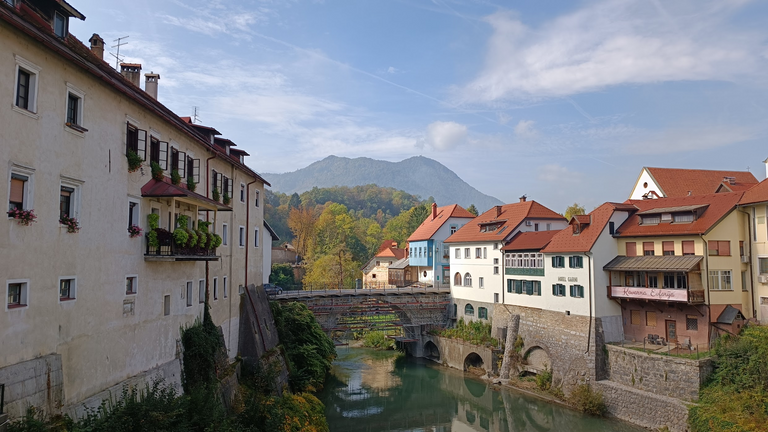 A lovely day, a nie run, decent result, great!
---
Ps: this report was auto-posted before I could edit it on Strava since it was edited by http://wandrer.earth - they cover your tracks. So I needed to finish it with @ecency, my favourite Hive frontend.
---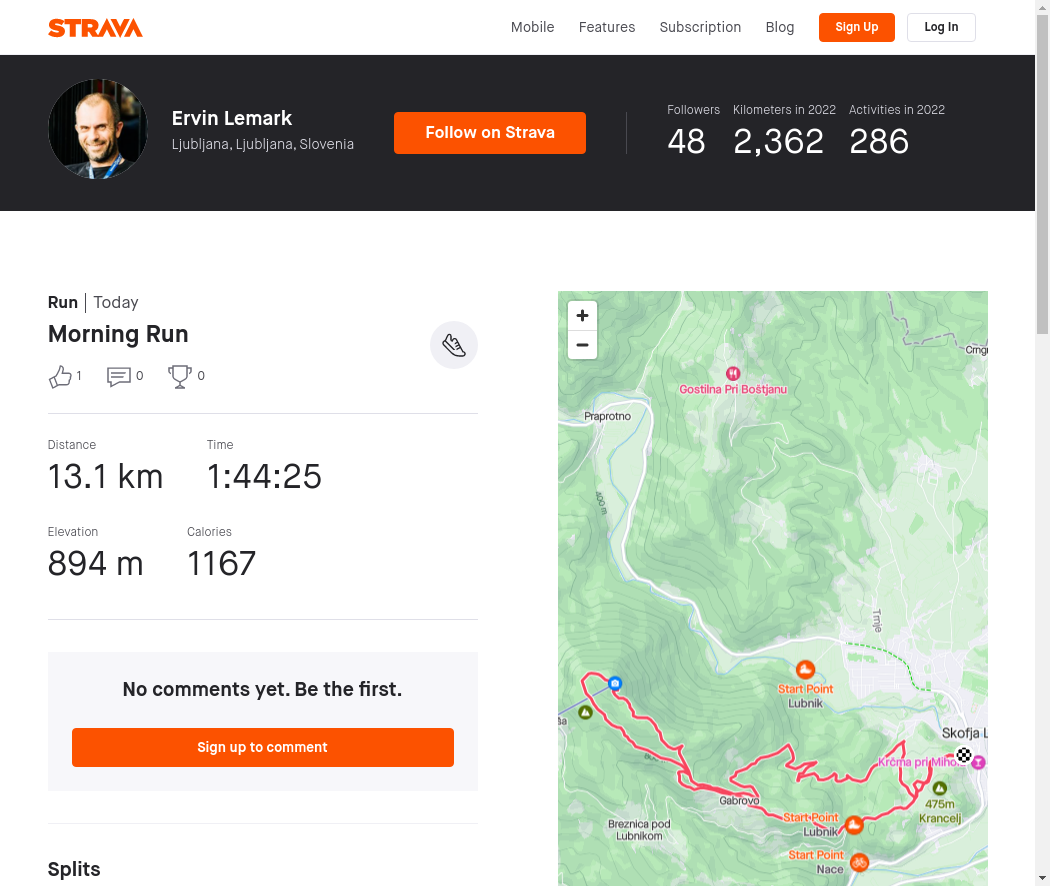 ervin-lemark just finished a 13.18km run, that lasted for 110 minutes.
This run helped ervin-lemark burn 1167.0 calories.
---
Description from Strava:  
🎷🐛 12.05 new kilometers
-- From Wandrer.earth
---
If you would like to check out this activity on strava you can see it here:
https://www.strava.com/activities/7929377255
About the Athlete: Recreational runner who loves the great outdoors. The longer the run/hive the better :)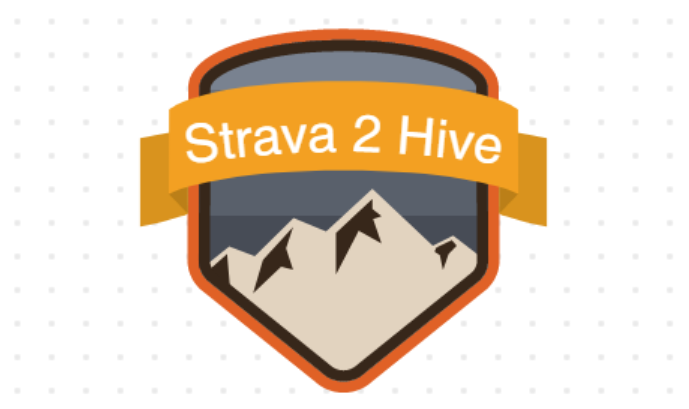 This is an automated post by @strava2hive and is currently in BETA.
---
---