to Sava and back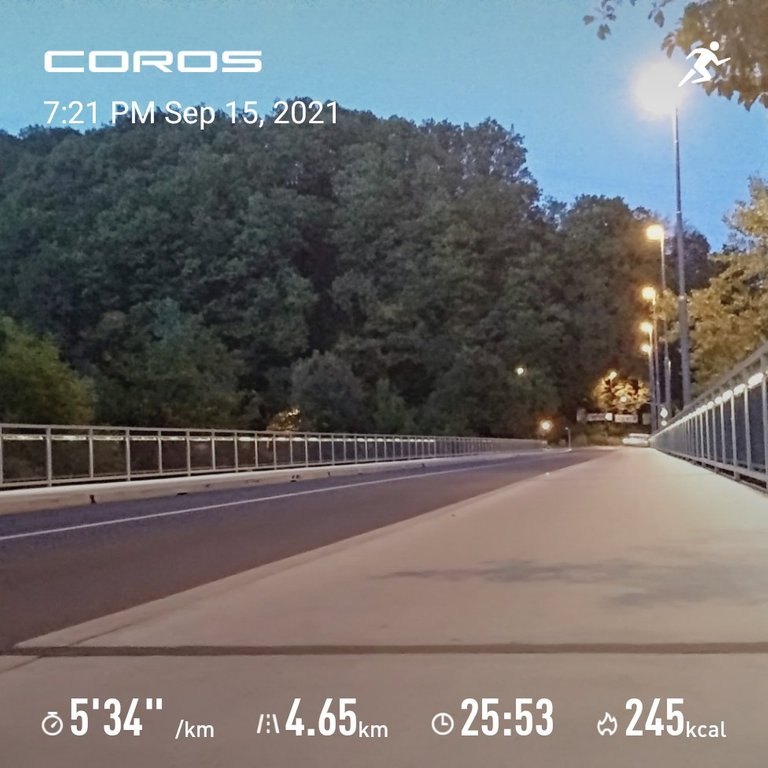 Wednesday is supposedly a quiet day without any major activities in the afternoon. Yet the run was on late again. Luckily before the evening so I had the luxury to eat the dinner after the run and swallow it down accordingly fast.
I went down to the river Sava. On the way back I stopped at the bridge to have a go with some architectural perspective photography. This photo, taken with a smartphone in low light, came out surprisingly well. Yes, I waited for the bridge to be clear of traffic.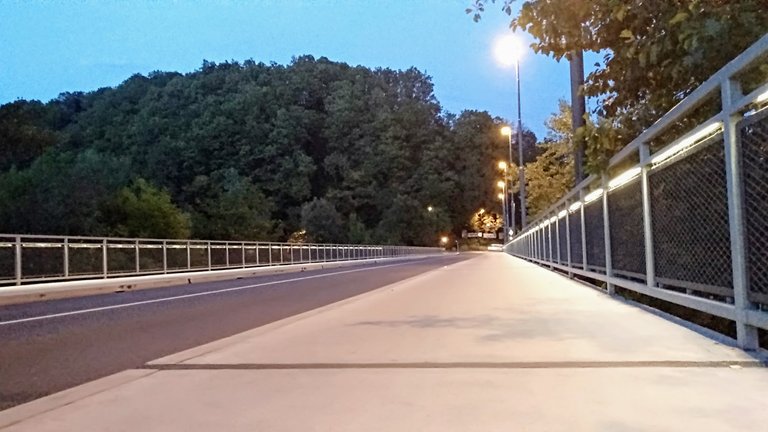 Turning away from the lights and towards the railway bridge, you can see it was dark already and the moon was getting stronger.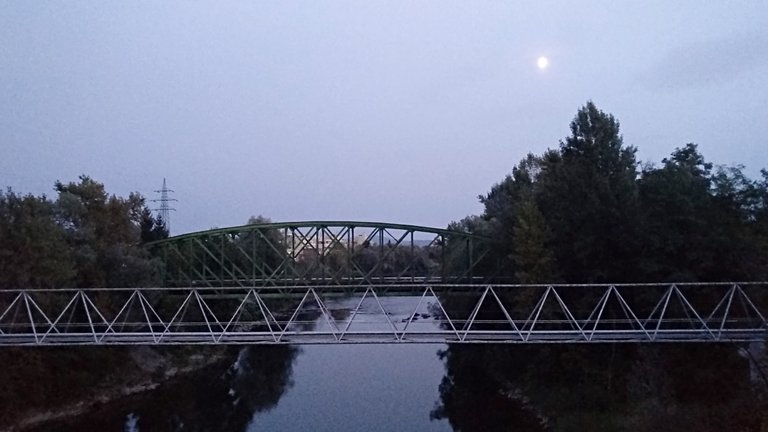 The map of the run.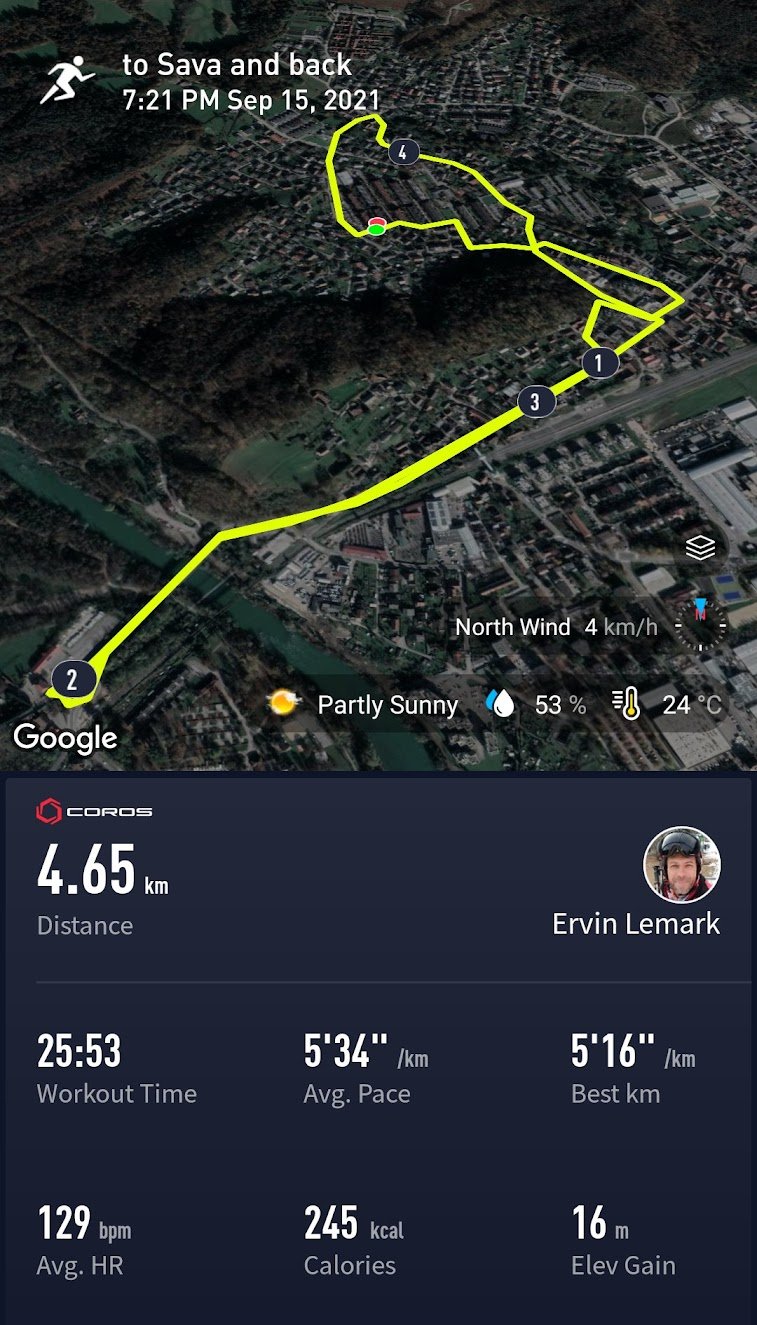 I am happy with short and medium-intensity runs over the week. It's a sort of rest before the weekend.
---
Check out some detailed info at my EXHAUST page
Join me in testing out EXHAUST!
---
Proof of Run on Strava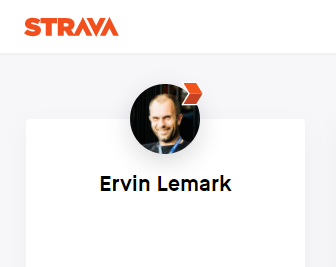 This run on Strava | Strava profile
---
All the physical activity data that I display in my @exhaust and @actifit reports is gathered with the help of Coros Pace sports watch and displayed with Coros app.


---
Better and better
---
---
---