before the rain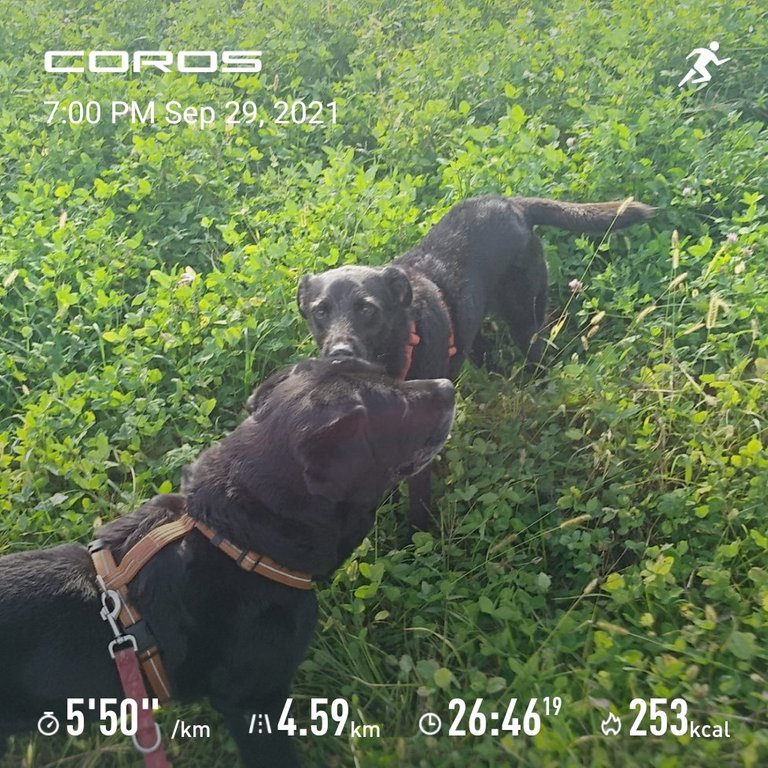 ---
Wednesday evening, it's raining hard with thunder and lightning to keep the company to the raindrops.
It wasn't hard to decide to cut the late run short. Tomorrow I have 9.5 K left to finish the month with / K daily average. Good.
The map.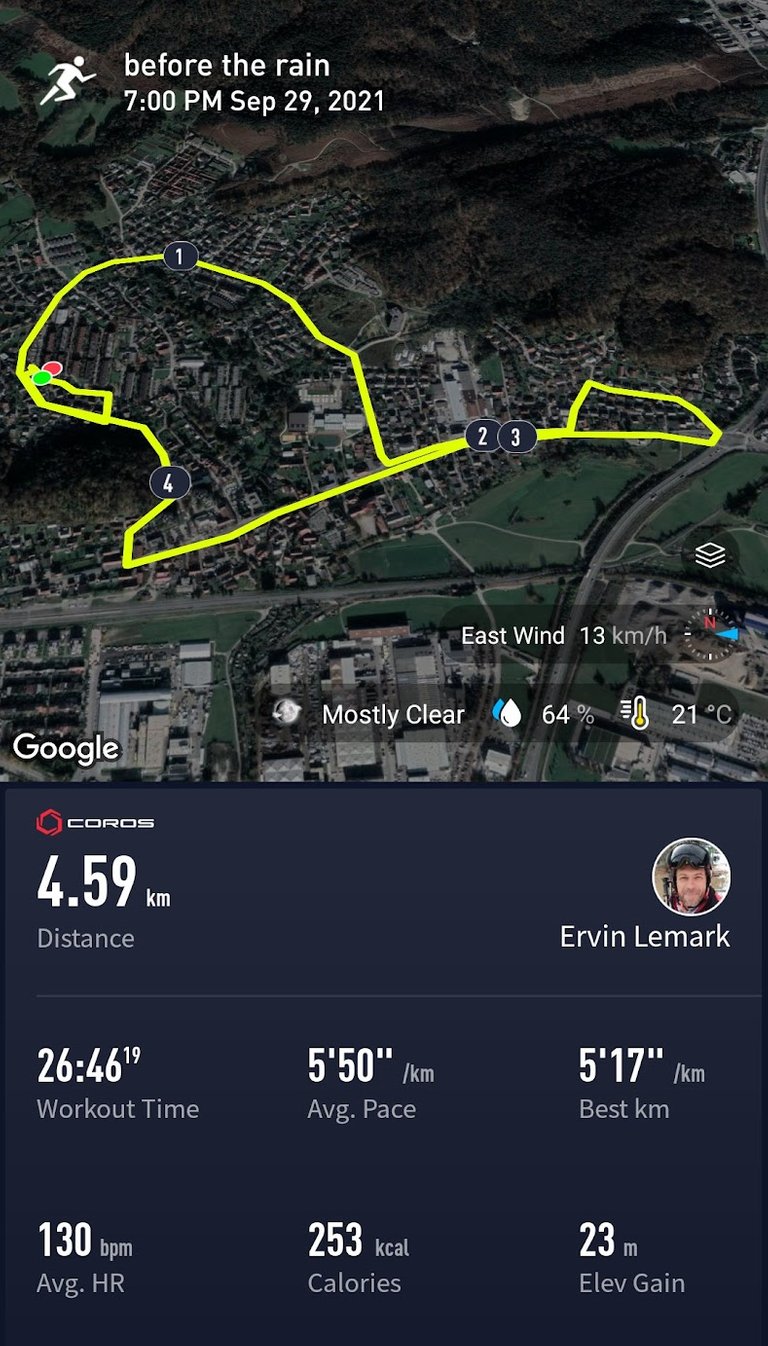 The cover photo is from this afternoon's doggy walk across the fields. Literally across them.
---
Check out some detailed info at my EXHAUST page
Join me in testing out EXHAUST!
---
Proof of Run on Strava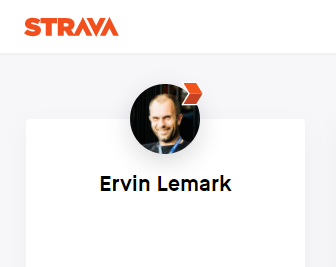 This run on Strava | Strava profile
---
All the physical activity data that I display in my @exhaust and @actifit reports is gathered with the help of Coros Pace sports watch and displayed with Coros app.


---
Better and better
---
---
---