dry and cold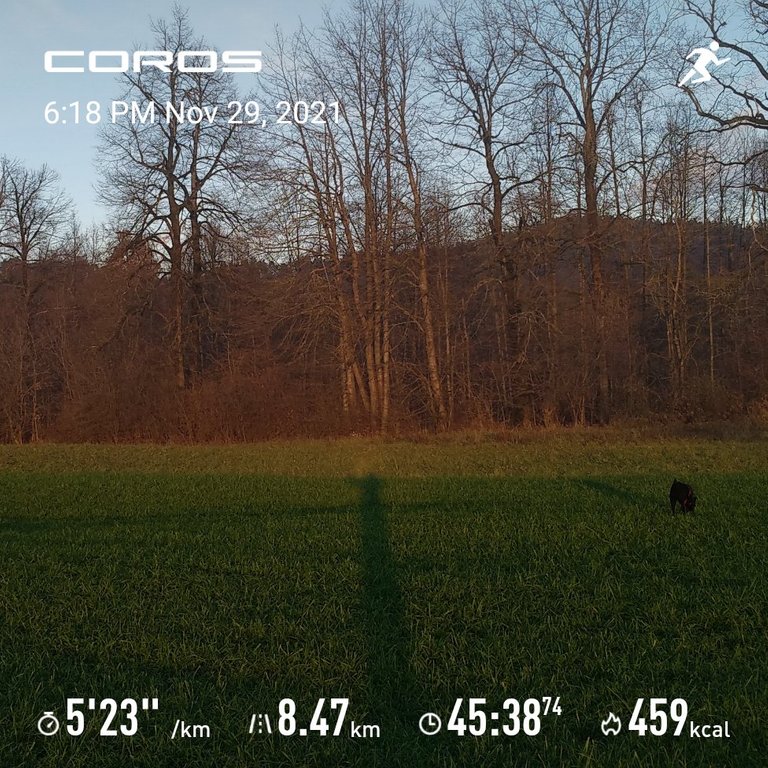 ---
Rain has stopped, finally. It was a colder day too. Which suits me, obviously. In cold, I somehow run faster than I plan. Not that I plan anything really.
It was so tonight. A 6 pm run on asphalt with some turns resulted in 8.5 K with the pace of 5:23, some stops to wait for the street crossing and traffic lights at kilometer seven included. Good!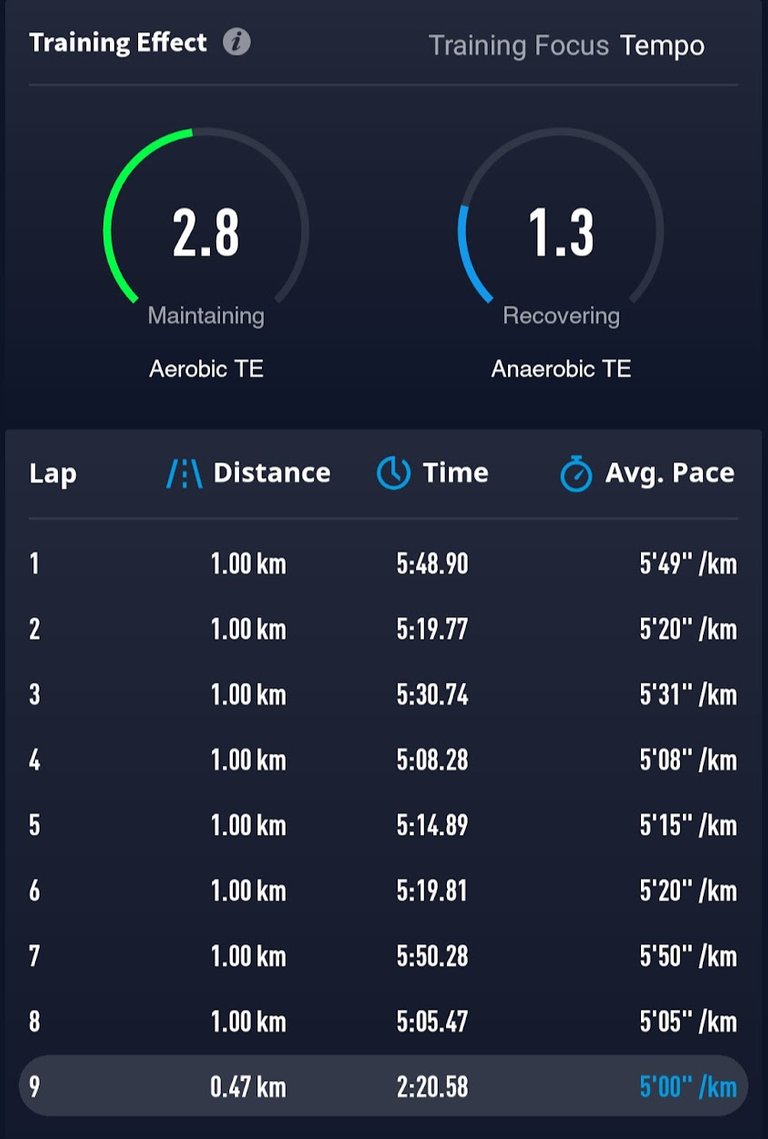 The weather gadget says it was -2. I didn't feel like sub-zero temperatures. I was dressed well.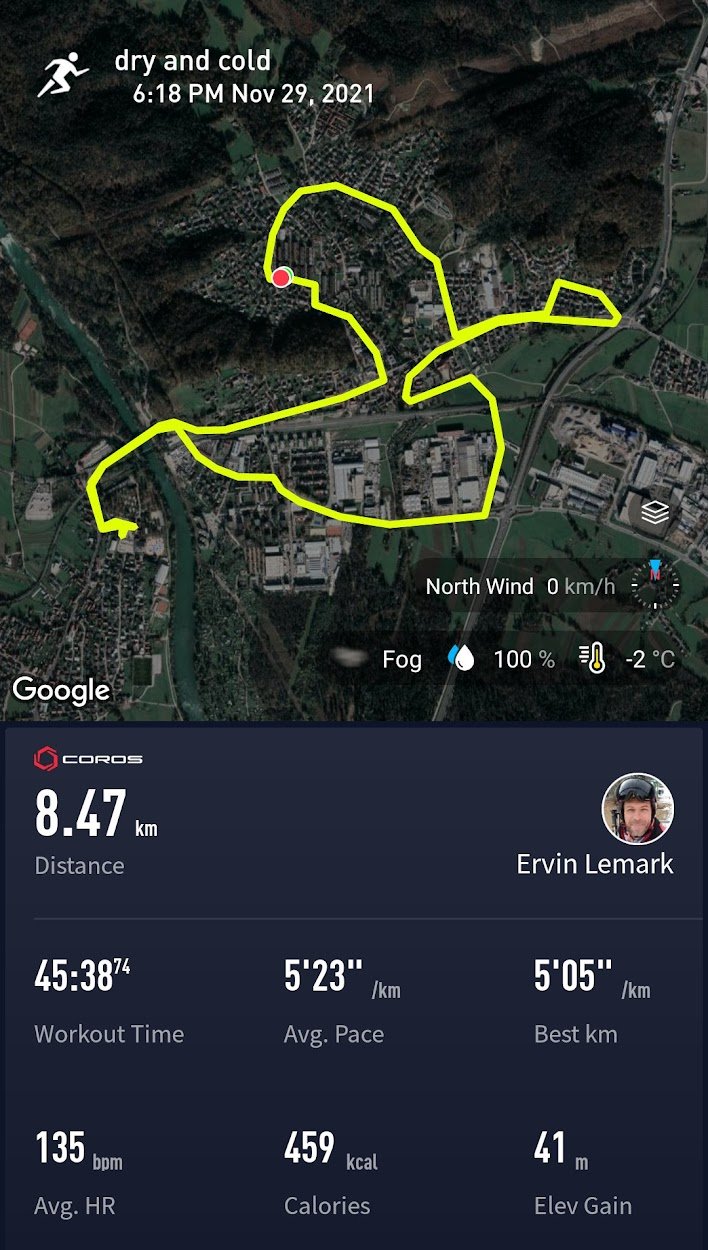 One more run to go in November. I need 8 kilometers to reach the goal.
The cover photo was taken on the midday walk across the fields when it was still sunny and pleasantly not so cold.
---
Check out some detailed info at my EXHAUST page
Join me in testing out EXHAUST!
---
Proof of Run on Strava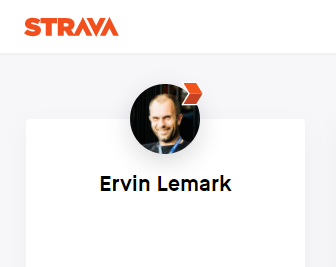 This run on Strava | Strava profile
---
All the physical activity data that I display in my @exhaust and @actifit reports is gathered with the help of Coros Pace sports watch and displayed with Coros app.


---
Better and better
---
---
---