5 x 3 min intervals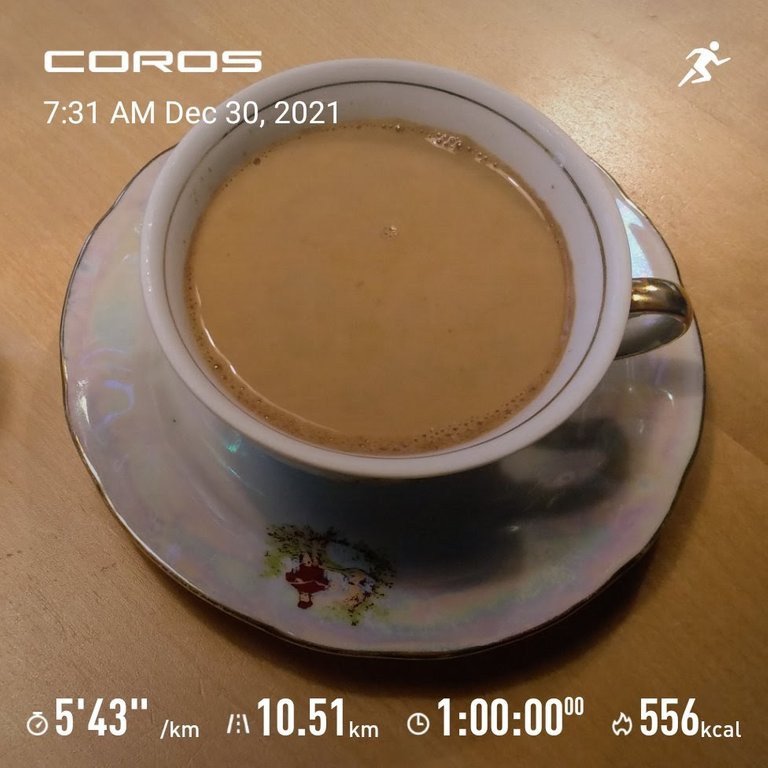 ---
Good morning with a cup of fresh coffee.
Before that, an intervals session. This time 5 repeats of 3 minutes full pace with 3 minutes jog in between.
It was foggy and cold yet excellent for a run.
This workout was a breakthrough in several aspects:
each next interval was quicker than the one before,
I finally managed to bring the pulse above 150 Hz
the average pace of the whole workout was below 6 minutes
Am I getting quicker? I should. Yet, this is still very slow in retrospect. Anyways, it felt good, very good.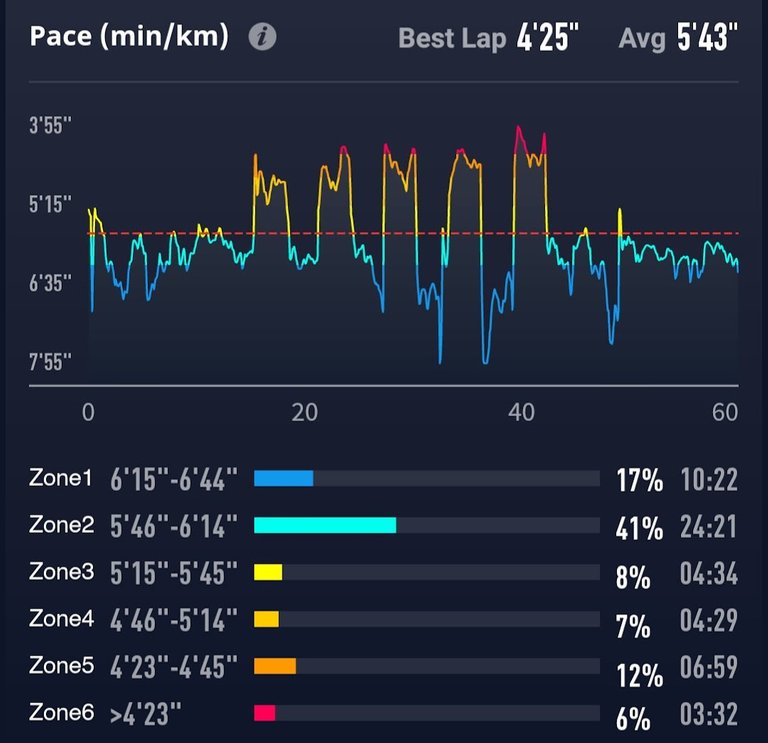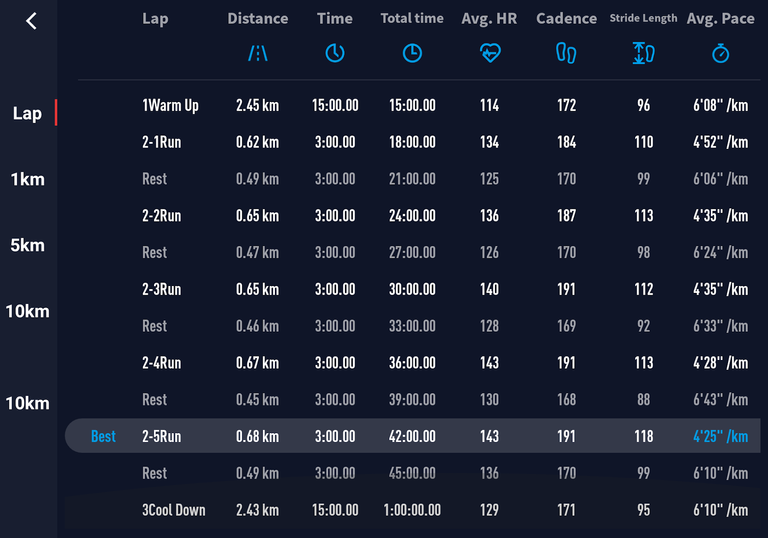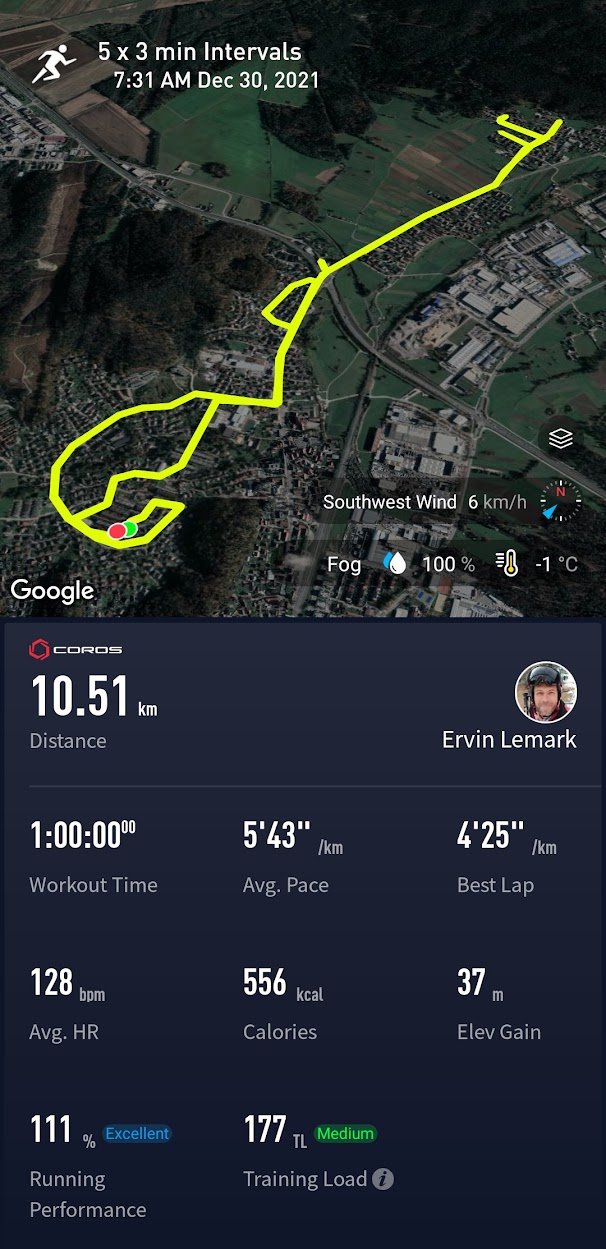 Tomorrow, for the last run of the year 2022, a short 3.5 K run. Then, over the new year's eve weekend two long runs, 1:30 hours each. I mustn't party too much :)
Have a great weekend, my friends!
---
Check out some detailed info at my EXHAUST page
Join me in testing out EXHAUST!
---
All the physical activity data that I display in my @exhaust and @actifit reports is gathered with the help of COROS Vertix 2 sports watch and displayed with COROS app.


Metrics and training plans are devised and analysed with the help of COROS Training Hub, currently in beta mode.


---
Proof of Run on Strava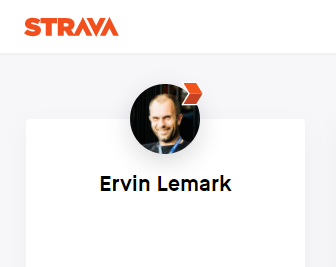 This run on Strava | Strava profile
---
Better and better
---
---
---