Sunday Morning Run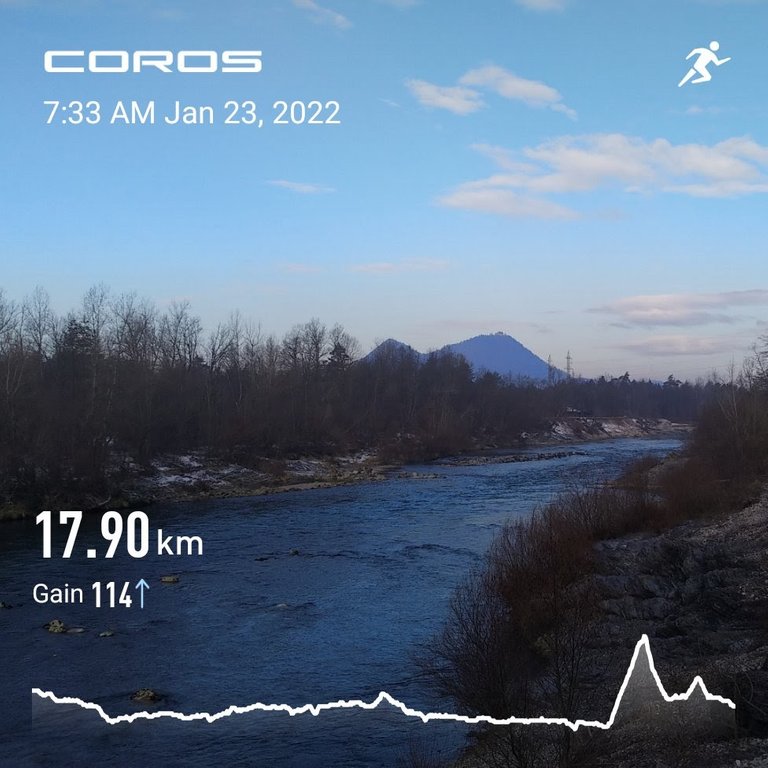 ---
Sunday morning. Sunny and cold, -5 degrees, supposedly.
It was time for a long run, two hours long. Since I don't plan exactly these workouts I decided on a whim where to turn when I reached the Sava bridge.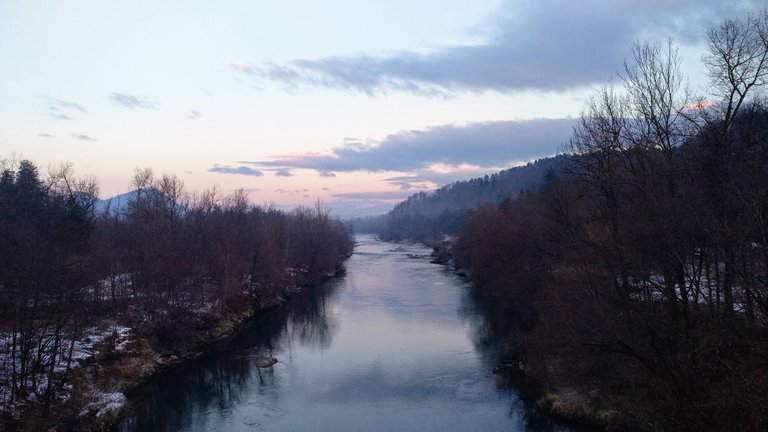 I turned right to the northwest and followed the river upstream on tarmac road and singletrack through the bush.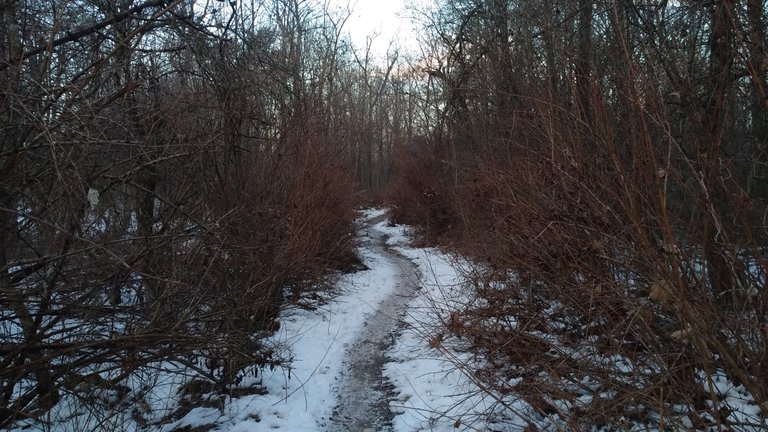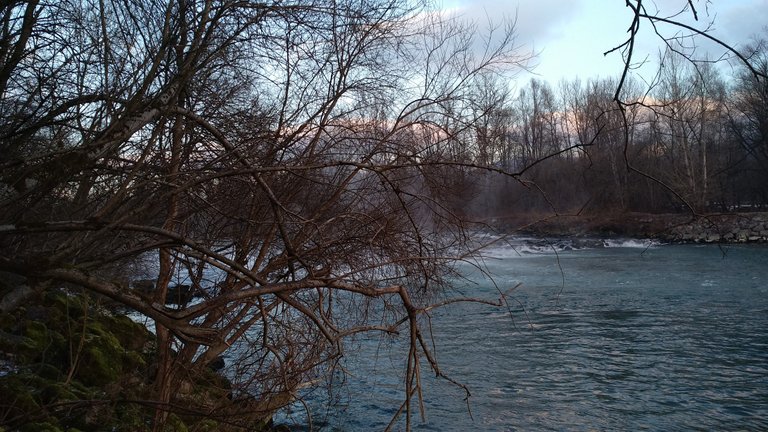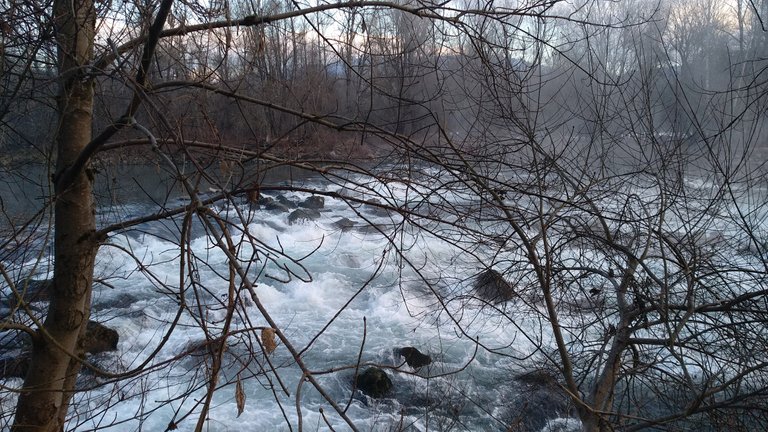 Here I almost lost the trail. It was invisible.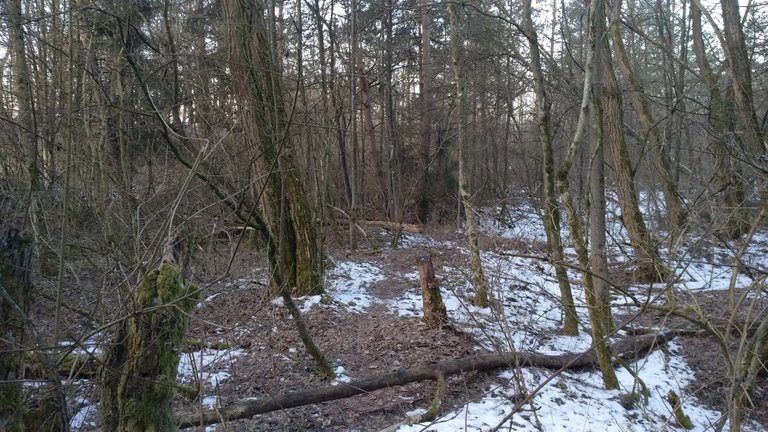 Finally, I reached the highway bridge before Tacen and was close to the turning point.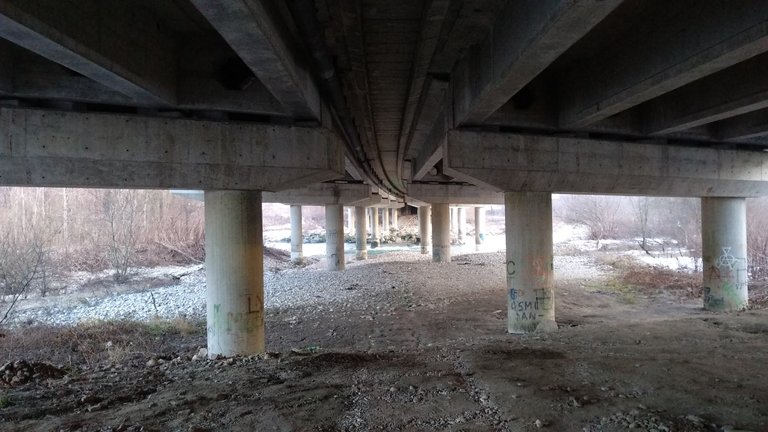 Sava river bridge again, this time on the northernmost point of today's run. The colours of the sky have changed in the last hour.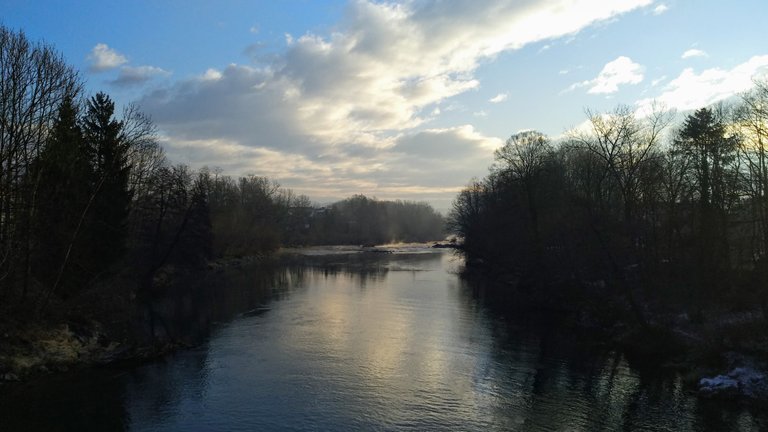 After running through Tacen I found a trail by the river. Beautiful, almost autumn.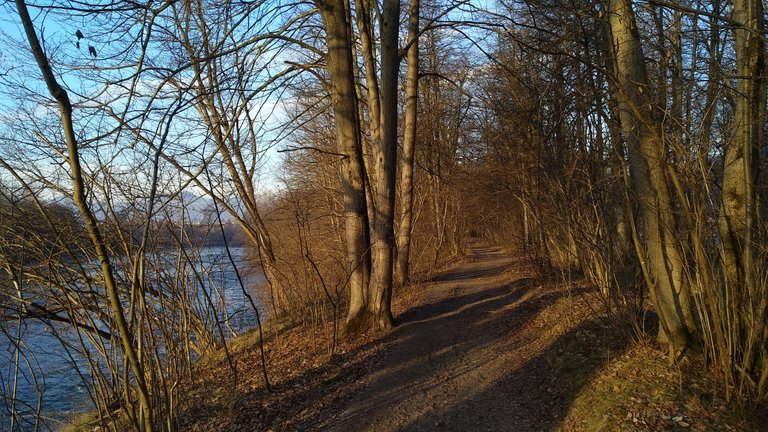 Then it was time for some more winter.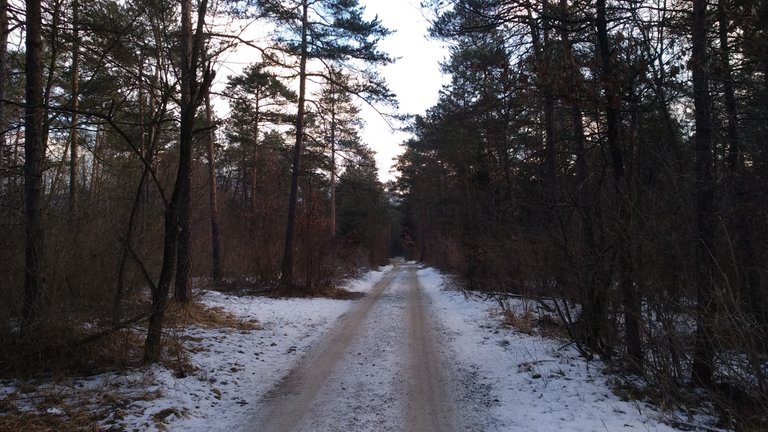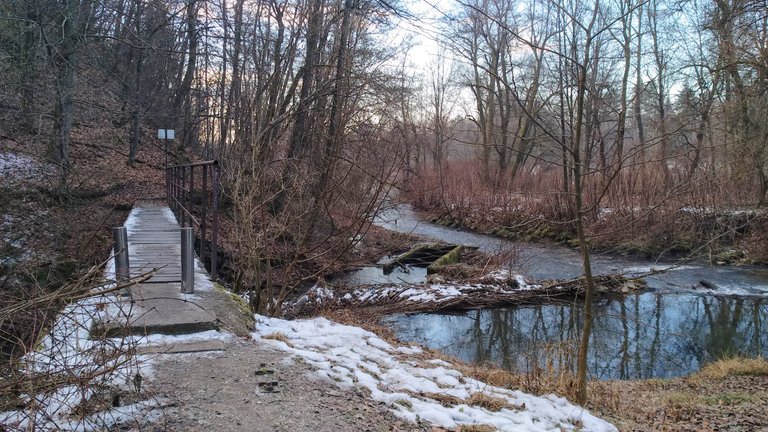 Near the first bridge and looking back. I was there, at the foot of Šmarna gora hill less than one hour ago.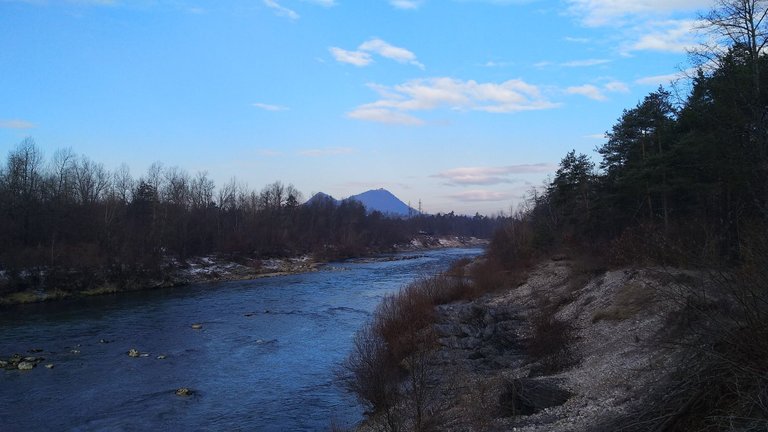 ---
It was a nice and easy run. I took some provisions with me to keep me strong. A slice of old bread and four sweet dates. I made a walking break of one minute every fourteen minutes and ate some during it.
When I was close to home I had 12 minutes to spare and so I took the road and then path over the local hill. This can be seen on the profile graph below.
In the end, it was almost 18 kilometers on a cold yet beautiful morning. Satisfied.
---
The altitude profile with the training effect charts. More or less flat with the final climb.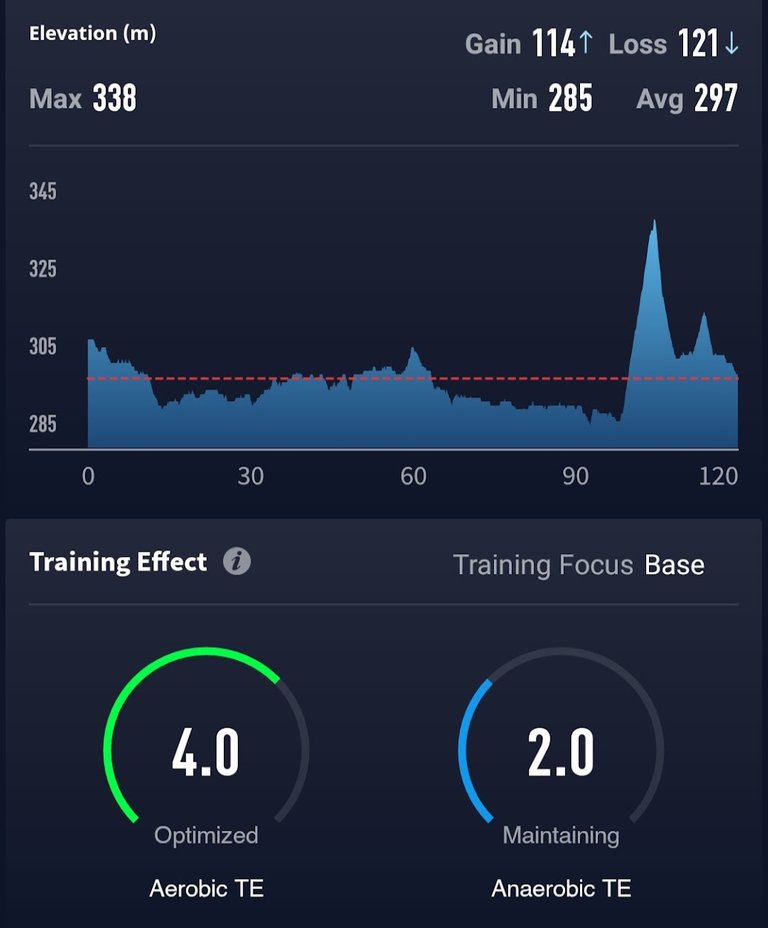 The map is in slanted 2D mode.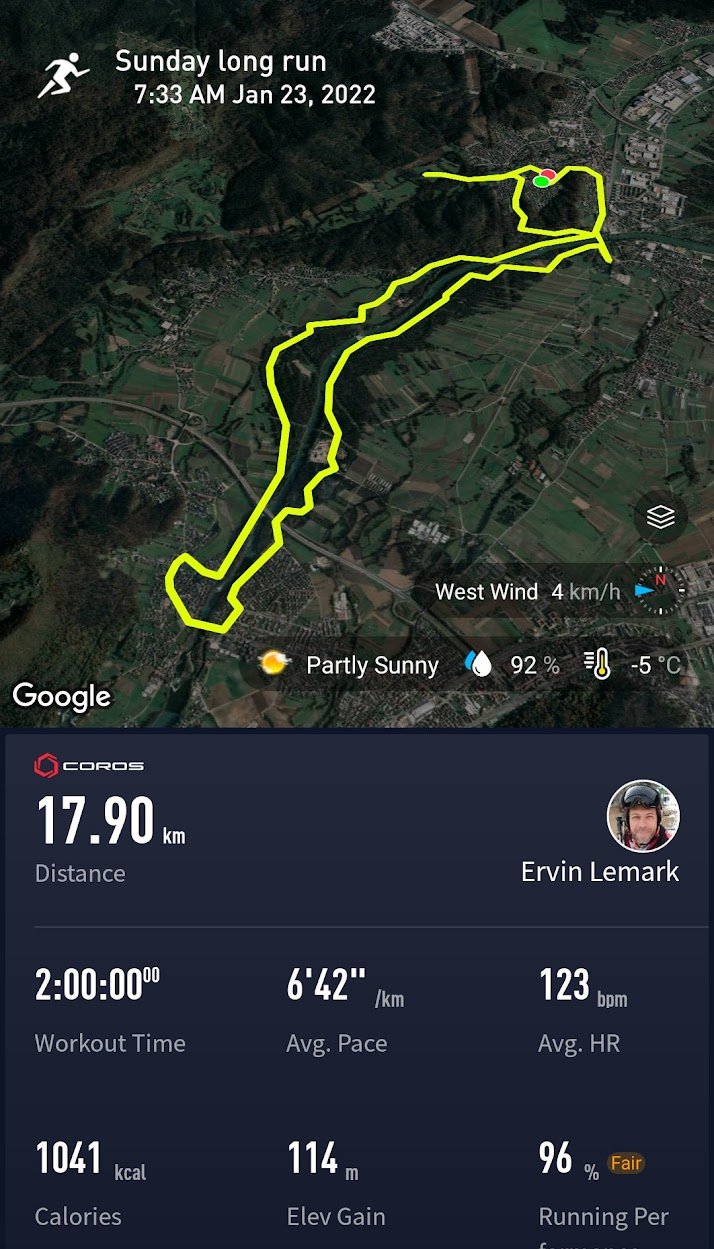 Both Coros app and watch were updated when I synced them.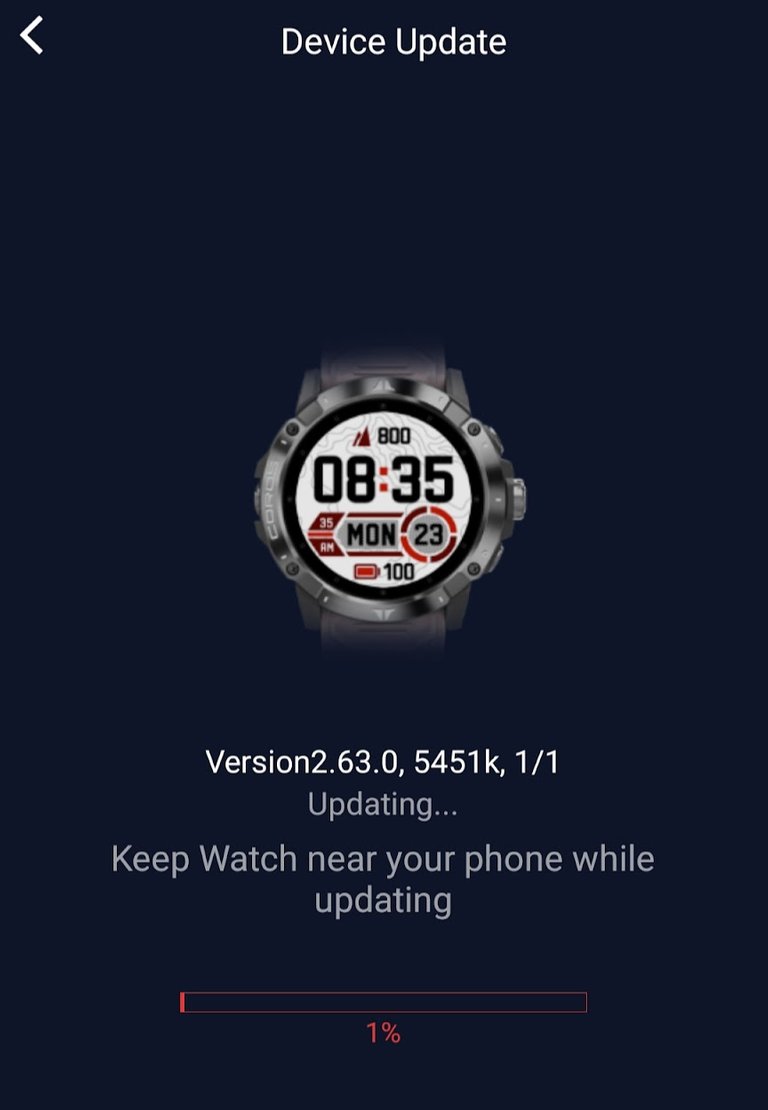 This is the most prominent change with the app upgrade, the 3D mode. Fancy.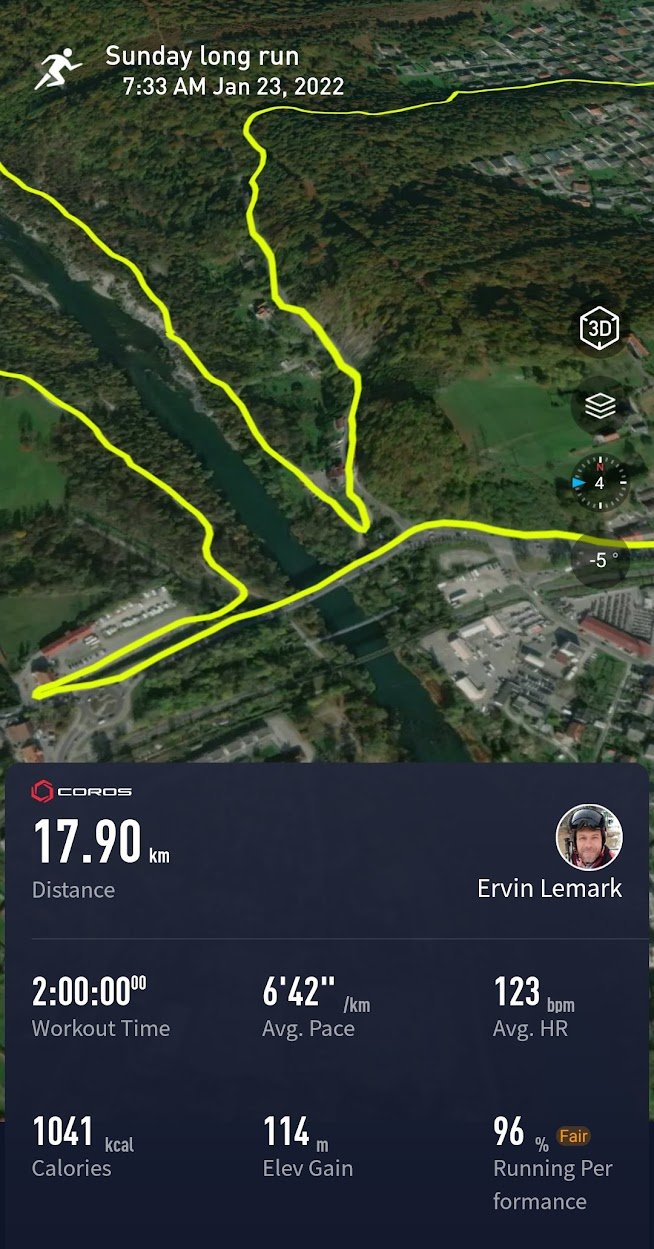 ---
Check out some detailed info at my EXHAUST page
Join me in testing out EXHAUST!
---
All the physical activity data that I display in my @exhaust and @actifit reports is gathered with the help of COROS Vertix 2 sports watch and displayed with COROS app.


Metrics and training plans are devised and analysed with the help of COROS Training Hub, currently in beta mode.


---
Proof of Run on Strava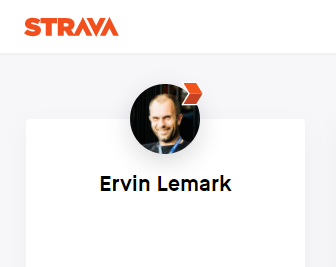 This run on Strava | Strava profile
---
Better and better
---
---
---