Fortalezcamos Juntos la zona abdominal 🍫💪 || Let's strengthen the abdominal area together 🍫💪 [Esp-Eng]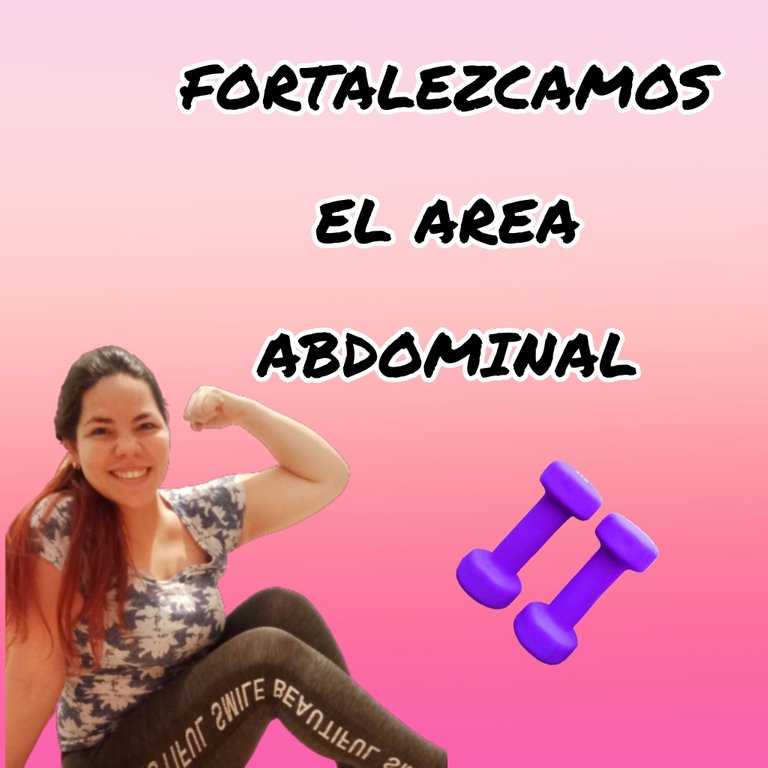 Feliz Jueves Amigos💙 || Happy Thursday Friends💙

Espero esten todos bien, juernes juernes, jaja portense bien y no tomen tanto alcohol que tambien tiene calorias😂 por esa parte me salvo jeje pero se acerca mas el fin de semana y ahi si se mide mi disciplina, estar casa de mis padres es comer 0 saludable jajaja mi madre cocina riquisimo y nada fit,. Y negarse a sus platos es complicado, PERO como no existe comida mala o buena, mi disciplina esta en medir las porciones, asi que espero que no me vaya mal😂 al final podremos hacer todos los Abdominales que querramos y si no los construimos desde la cocina, nada pasara! Asi que la meta es controlar esa comida, mientras nos damos con todo en la alimentacion💪 hoy les comparto por aca esta rutina que facilmente podemos hacer 2-3 veces a la semana sumada al trabajo que nos toque
I hope you are all well, juernes juernes, haha behave well and do not take so much alcohol that also has calories😂 for that part I save me hehe but the weekend is approaching more and there if my discipline is measured, being home of my parents is eating 0 healthy hahaha my mother cooks delicious and nothing fit,. And refusing her dishes is complicated, BUT as there is no bad or good food, my discipline is to measure the portions, so I hope I do not go wrong😂 in the end we can do all the abs we want and if we do not build them from the kitchen, nothing will happen! So the goal is to control that food, while we give it all in the food💪 today I share here this routine that we can easily do 2-3 times a week in addition to the work we do.

TIJERAS || SITTINGS
Aca nos acostamos en el piso, pegando completamente la espalda, colocamos las manos debajo de los gluteos, subimos las piernas totalmente estiradas y comenzamos a bajar y subir permaneciendo en el aire, mantener el abdomen contraido es fundamental, realizamos 30 repeticiones
Here we lie down on the floor, sticking our back completely, we place our hands under the buttocks, we raise our legs fully stretched and begin to go down and up staying in the air, keeping the abdomen contracted is essential, we perform 30 repetitions.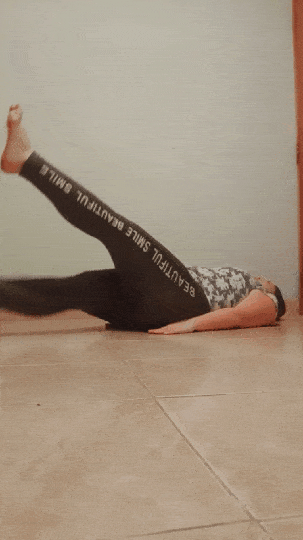 ---
---
TIJERAS MODIFICADAS || MODIFIED SCISSORS
Para este ejercicio nos mantenemos igual que en el primero solo que en lugar de subir y bajar las piernas el movimiento es cruzado , ayudandonos tambien en el area de los muslos. Realizamos 30 repeticiones
For this exercise we keep the same as in the first one but instead of raising and lowering the legs the movement is crossed, also helping us in the area of the thighs. We perform 30 repetitions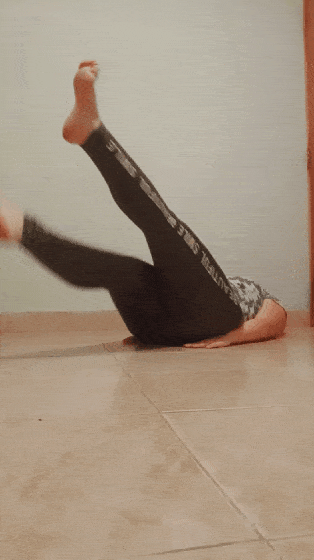 ---
---
COMBO ABDOMINAL || ABDOMINAL COMBO
Aca hacemos una combinacion de abdomen y brazos, colocados en el piso llevamos las rodillas hacia arriba, formando un angulo de 90° y levantamos los brazos tambien, el movimiento se basa es bajar una mano y al mismo tiempo la pierna, hasta dejarla recta pero sin tocar el suelo, regresamos a la posicion y repetimos con la otra pierna, realizamos 30 repeticiones igual, la repiracion es super importante, inhalamos al bajar la pierna y exhalamos fuerte por la boca al subir
Here we do a combination of abdomen and arms, placed on the floor we take the knees up, forming an angle of 90 ° and lift the arms also, the movement is based is to lower one hand and at the same time the leg, to leave it straight but without touching the ground, we return to the position and repeat with the other leg, do 30 repetitions the same, breathing is super important, inhale when lowering the leg and exhale loudly through the mouth when going up.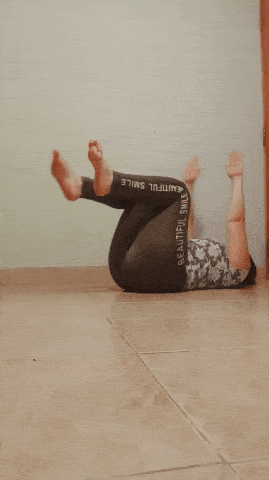 ---
---
PIERNA AL FRENTE || LEG TO THE FRONT
Aca nos colocamos en plancha, manteniendo siempre las manos debajo de los hombros y vamos a llevar la pierna hacia adelante lo mas cercamo a la mano que podamos, aca realizamos 20 repeticiones, exhalando fuerte por la boca al subir la pierna hasta nuestra mano
Here we place ourselves in a plank, always keeping our hands under our shoulders and we will bring our leg forward as close to our hand as we can, here we perform 20 repetitions, exhaling strongly through our mouth as we bring our leg up to our hand.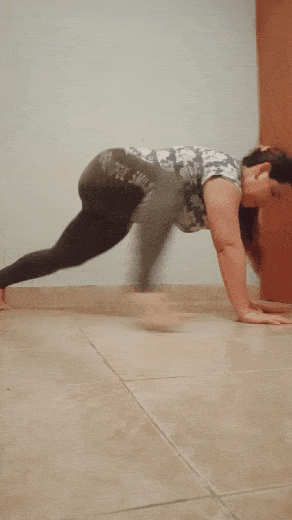 ---
---
ROTACION DE CADERAS || HIP ROTATIONS
Aun en posicion de plancha pero esta vez nos sostenemos con el antebrazo, vamos a rotar de lado a lado, lo mas cerca del piso que podamos, sin mover los brazos el movimiento es de las caderas para abajo, realizamos 40 repeticiones
Still in plank position but this time we hold with the forearm, we will rotate from side to side, as close to the floor as we can, without moving the arms the movement is from the hips down, perform 40 repetitions.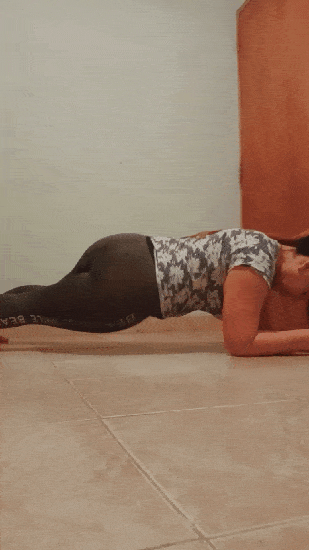 ---
---
ELEVACION DE CADERAS || HIP RAISES
Aca nos mantenemos en la posicion anterior pero en lugar de rotar la cadera la vamos a elevar lo mas que podamos inhalando a la misma vez y al bajar exhalamos fuerte por la boca, hacemos un total de 20 repeticiones
Here we stay in the previous position but instead of rotating the hip we will raise it as much as we can inhaling at the same time and when we go down we exhale strongly through the mouth, we do a total of 20 repetitions.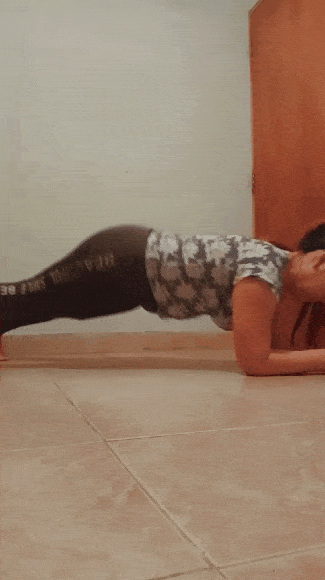 ---
---
Realicé 3 rondas de todos los ejercicios con un descanso de 1 minuto por ronda, mantengamos siempre la respiracion que es fundamental para el proceso de oxidacion de grasa, y no olvidemos estirar un poco despues de la rutina💪 y si tienen la proteina, batido de recuperacion y estamos listos😅
I performed 3 rounds of all exercises with a rest of 1 minute per round, let's always keep breathing which is essential for the process of fat oxidation, and do not forget to stretch a little after the routine💪 and if you have the protein, recovery shake and we are ready😅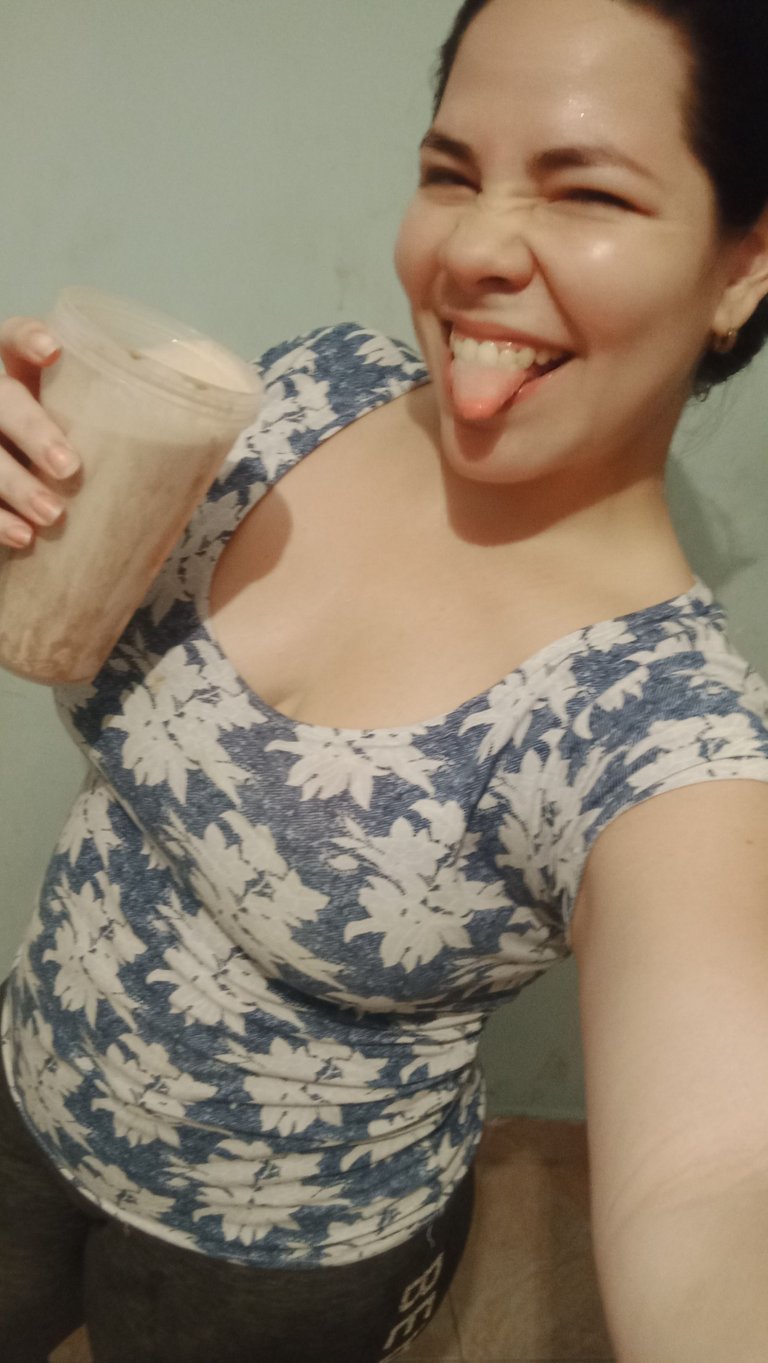 GRACIAS POR LLEGAR ACA || THANK YOU FOR GETTING HERE

Todos los videos los grabe con mi Redmi 9
Los Gifs los hice en GifShop
La portada la edité en PicsArt
Quote All videos were recorded with my Redmi 9.
I made the Gifs in GifShop.
The cover was edited in PicsArt
---
---