Control y Tonificación... Pura Acción / Control and Toning... Pure Action
---
Un nuevo día, una nueva rutina, una nueva motivación. Cárgate de pasión, energía y emoción con estos fabulosos movimientos que permiten fortalecer, tonificar y ganar gran control corporal. Síganme los pasos porque vamos a disfrutar de acción de la buena. No andamos con rodeos, ni palabras, somos hechos y el tiempo nos ha dado la razón. Vamos entonces a ponernos las pilas e iniciemos a ejercitar.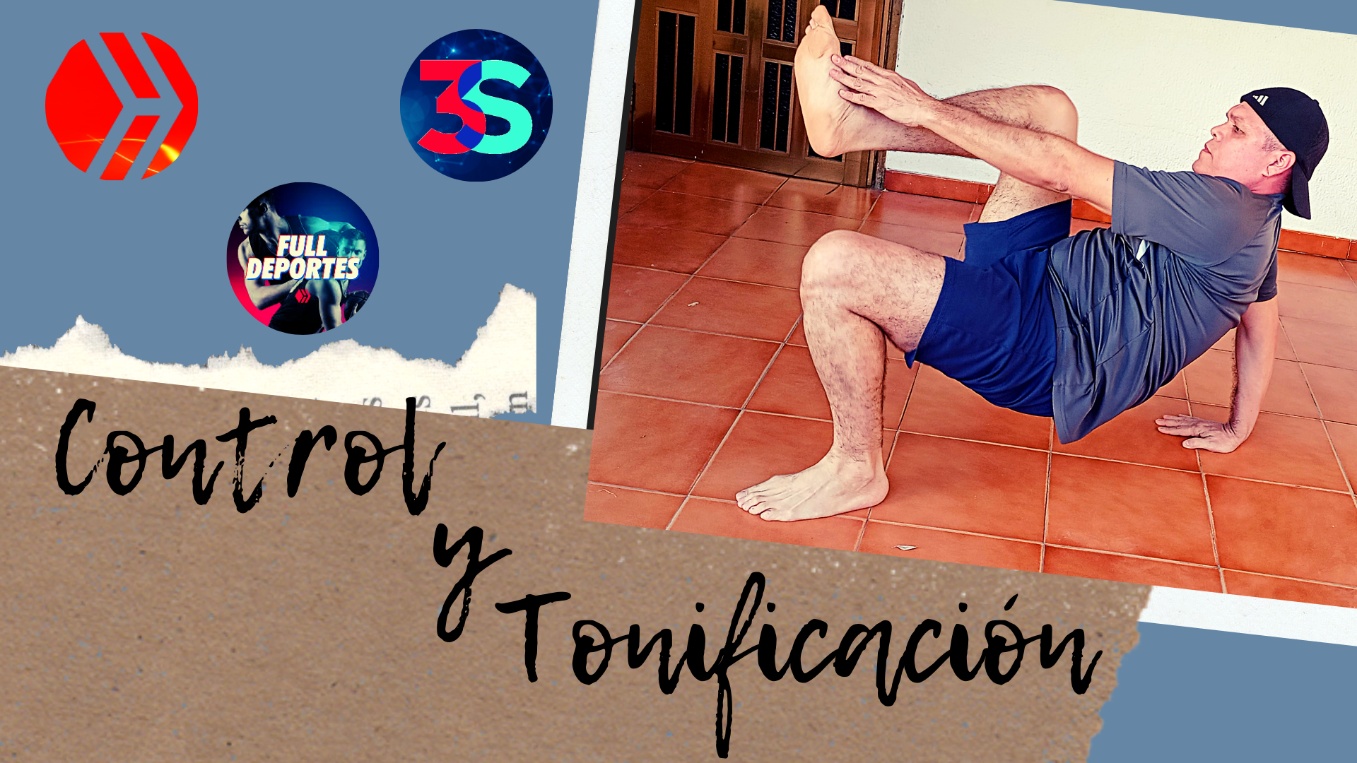 Imagen de mi Autoría Editada en/Image of my Authorship Edited in Canva
Video Editado en/Video Edited in FilmoraGo
Gif creado en la aplicación/Gif created in the application HD Video To Gif Converter
Visita mi canal de/Visit my chanel 3speak
Logos propiedad de/ logos owned by @hiveio, @fulldeportes, @threespeak
A new day, a new routine, a new motivation. Charge yourself with passion, energy and excitement with these fabulous movements that allow you to strengthen, tone and gain great body control. Follow in my footsteps because we are going to enjoy good action. We do not beat around the bush, or words, we are facts and time has proved us right. So let's get on with it and start exercising.

Y comienza la acción con los calentamientos. No se diga más, pongamos el cuerpo a tono con 3 minutos por ejercicio. Primer movimiento central de la rutina. Toque de pie contrario en puente. Dando la espalda al suelo, flexionamos las rodillas y colocamos las manos en suelo detrás de la espalda. Formamos el puente quedamos estilo cangrejo. Ya en posición flexionamos un poco los codos, bajamos glúteos y elevamos un pie tocándolo con la mano contraria. Volvemos al inicio, elevamos el pie opuesto, y lo tocamos con su mano contraria. 20 repeticiones por toque de pie. Todo el ciclo en 4 series. Aquí se trabaja el tren inferior, abdomen y tríceps.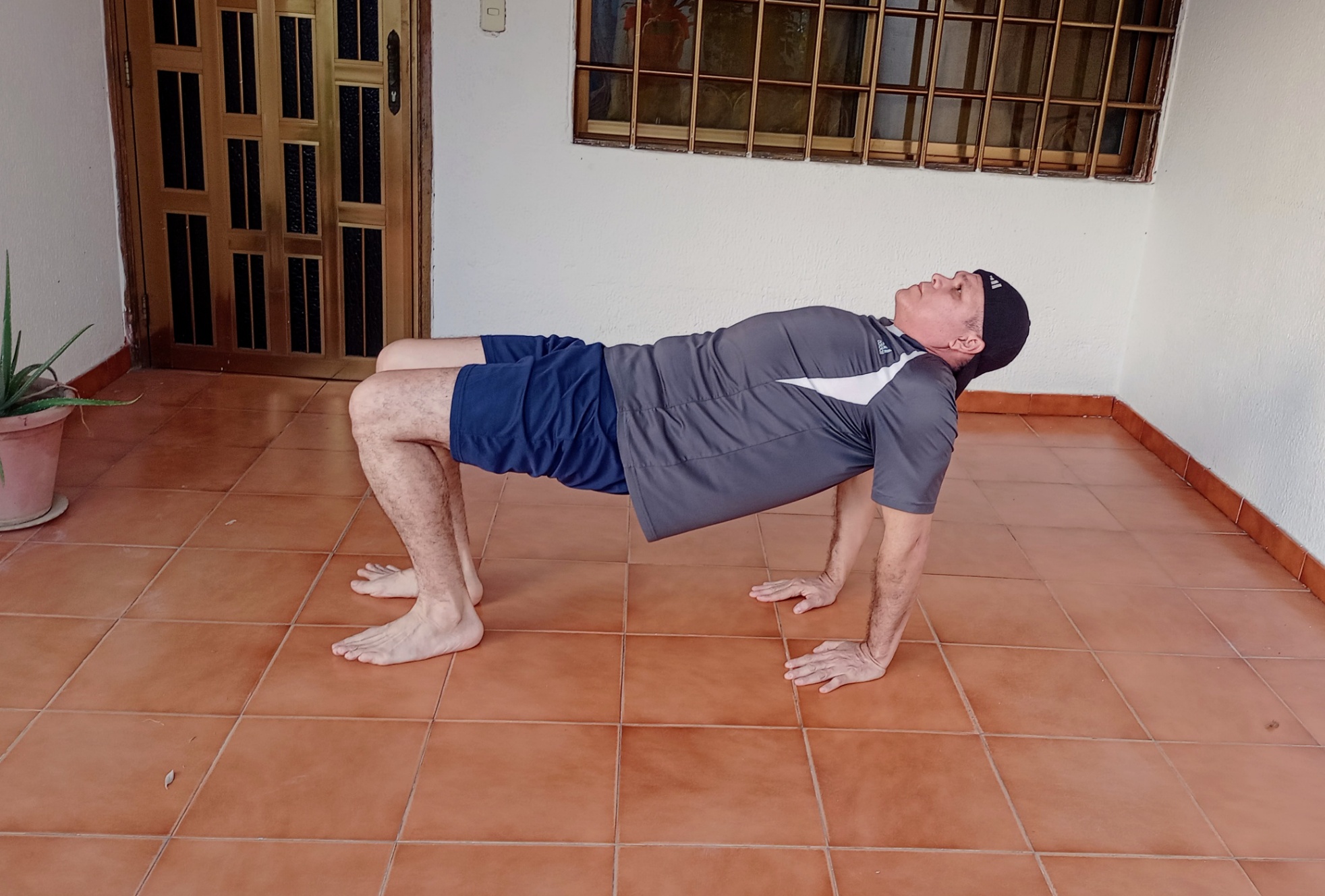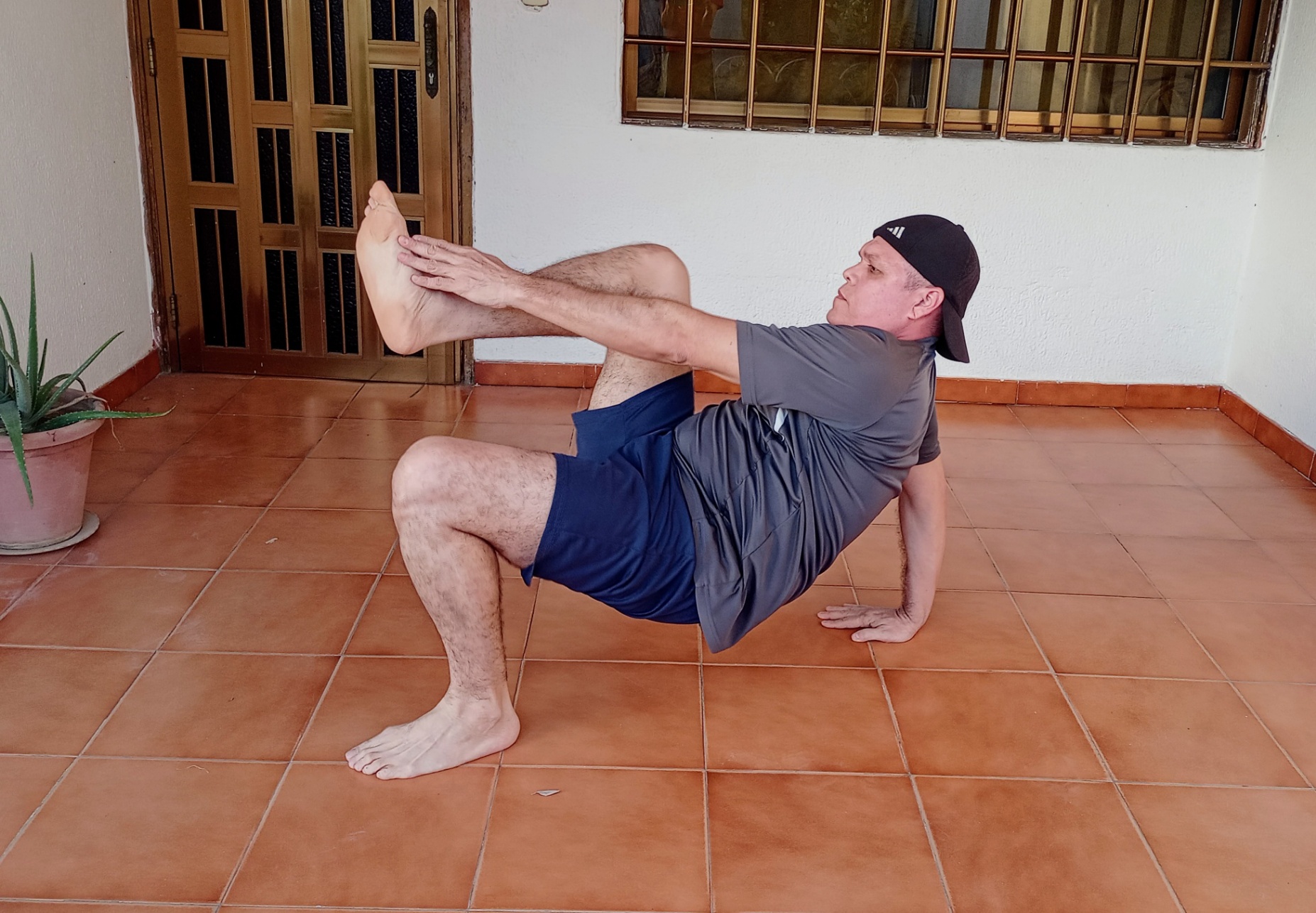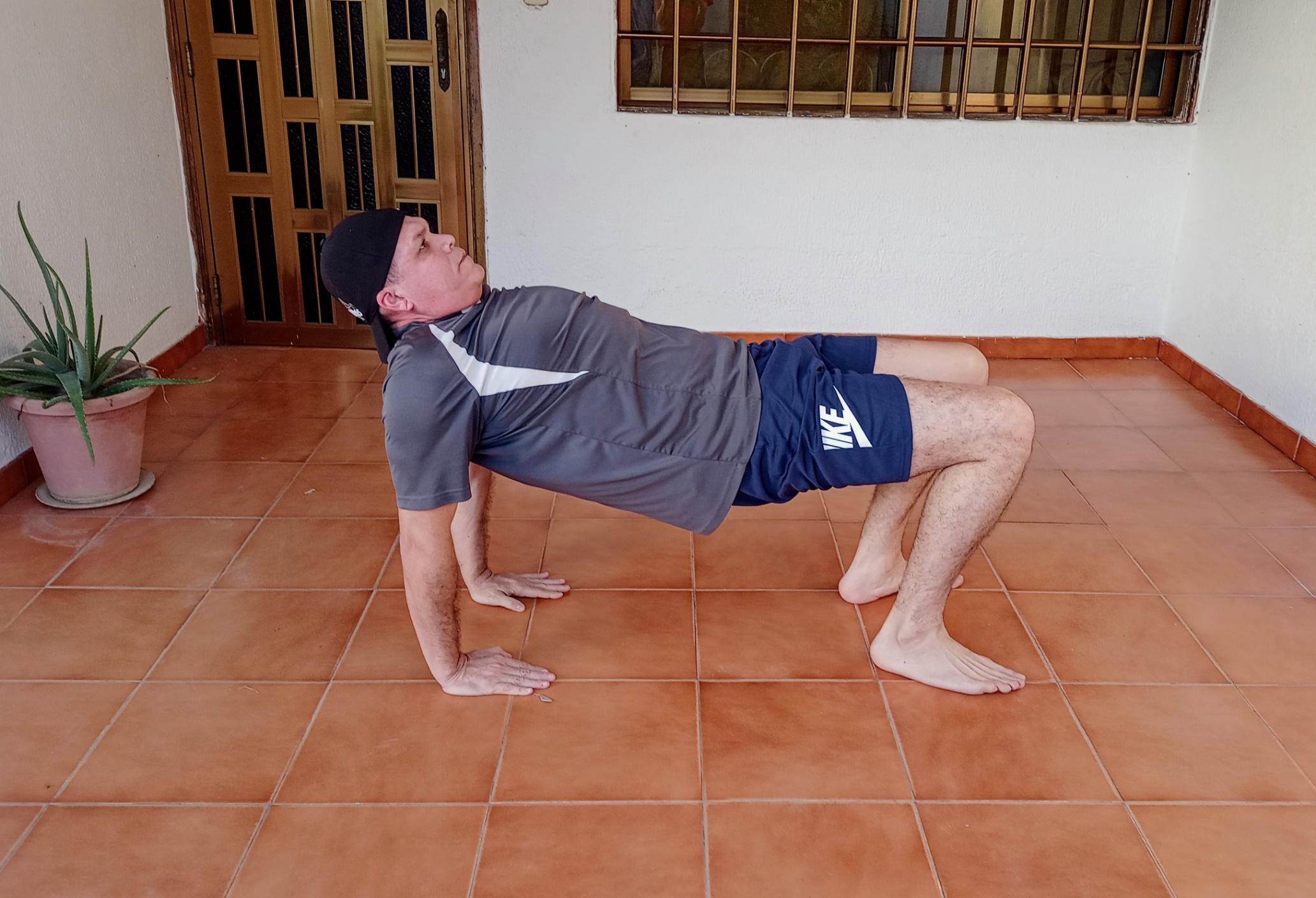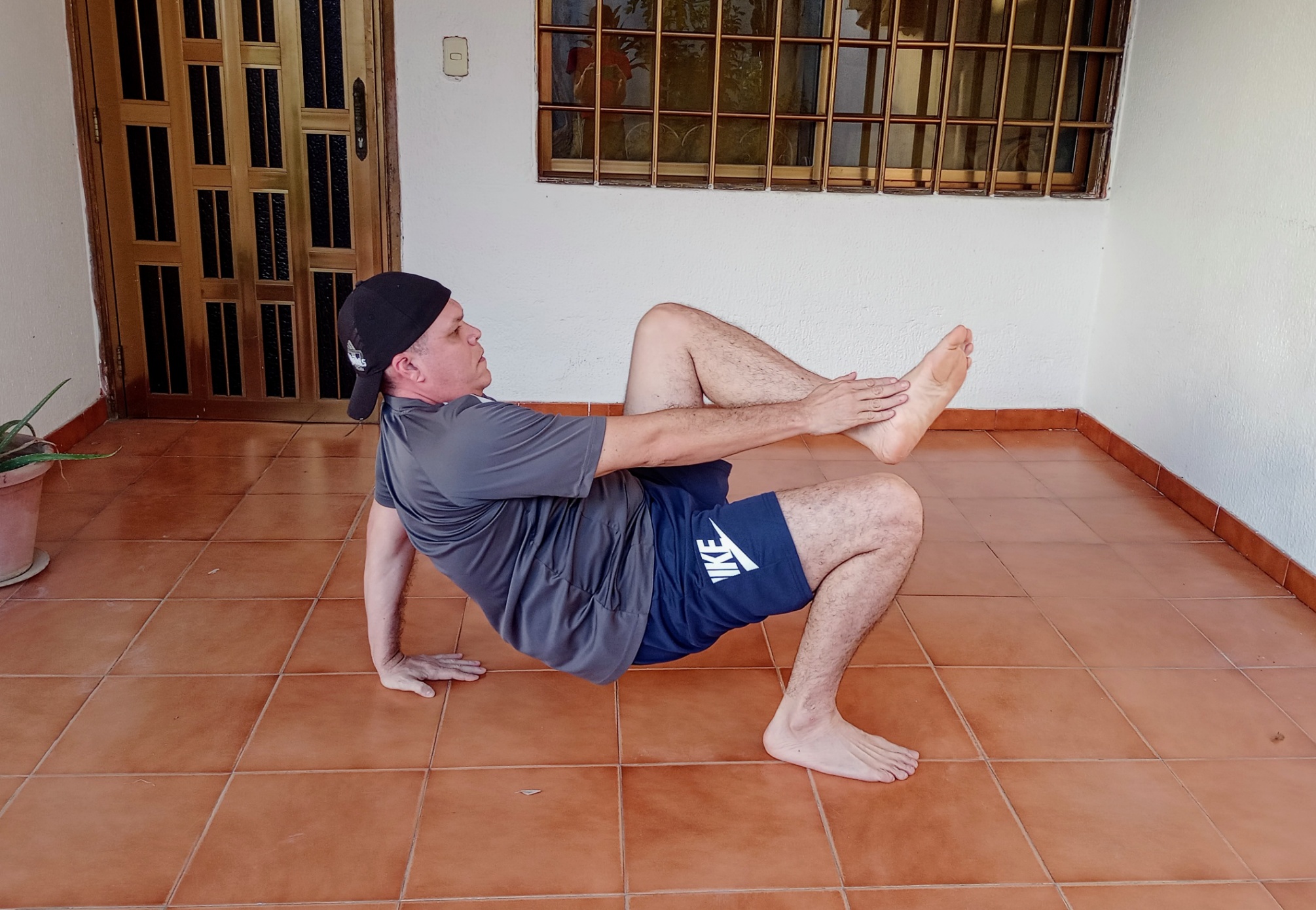 And the action begins with the warm-ups. Say no more, let's get the body in tune with 3 minutes per exercise. First central movement of the routine. Opposite foot touch on bridge. With our back to the ground, we bend our knees and place our hands on the ground behind our back. We form the bridge we are crab style. Once in position, we flex our elbows a little, lower our glutes and raise one foot, touching it with the opposite hand. We return to the beginning, raise the opposite foot, and touch it with his opposite hand. 20 repetitions per foot touch. The whole cycle in 4 series. Here the lower body, abdomen and triceps are worked.

Segunda estación. Felino salvaje. Posición de plancha. Rodillas flexionadas. Una vez en posición, llevamos el cuerpo hacia atrás rebotando los gluteos contra los talones, nos vamos adelante y sacamos ambas rodillas de un lado. Volvemos atrás, rebotamos y las rodillas salen del lado opuesto. 20 repeticiones en 4 series.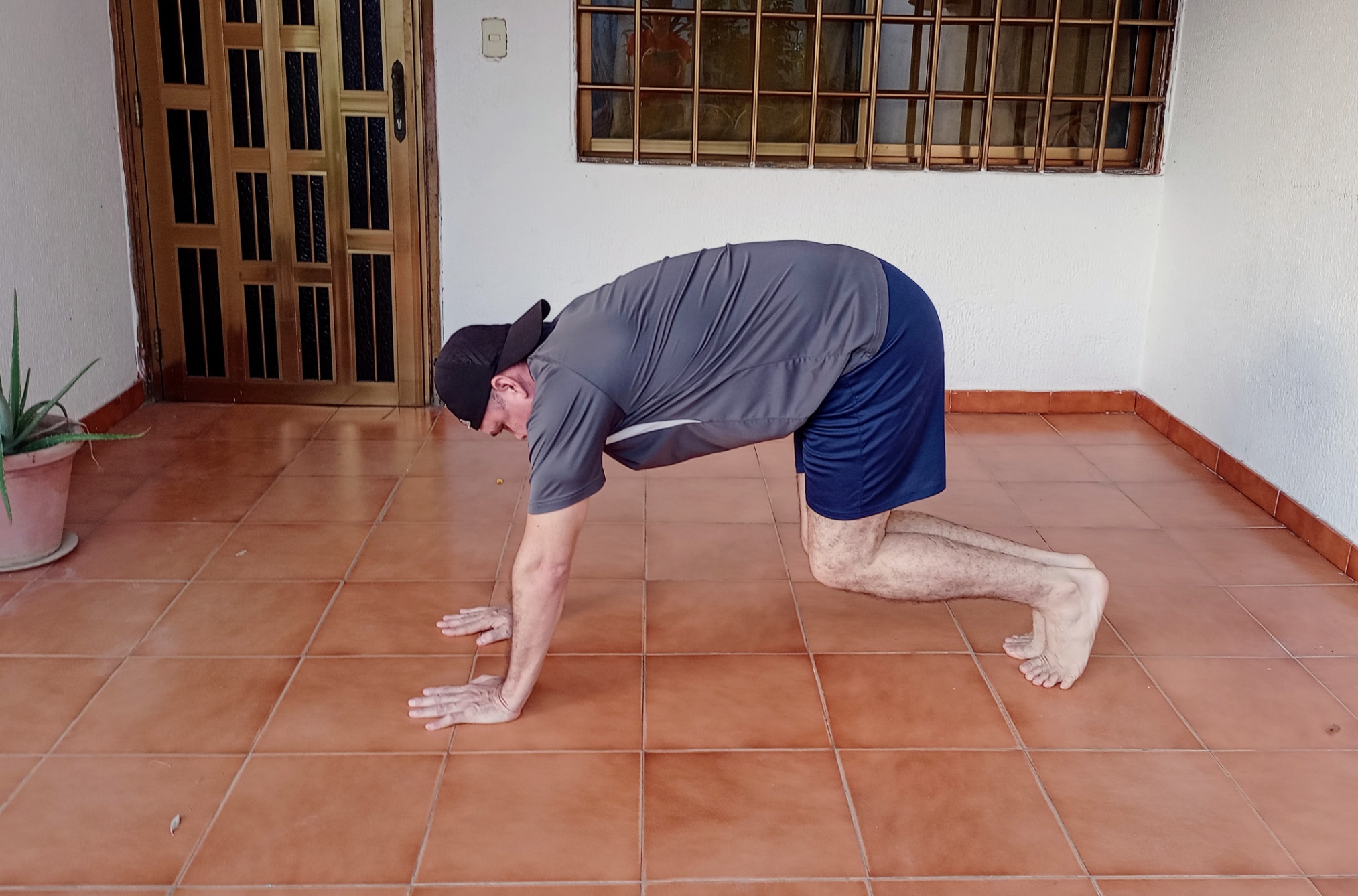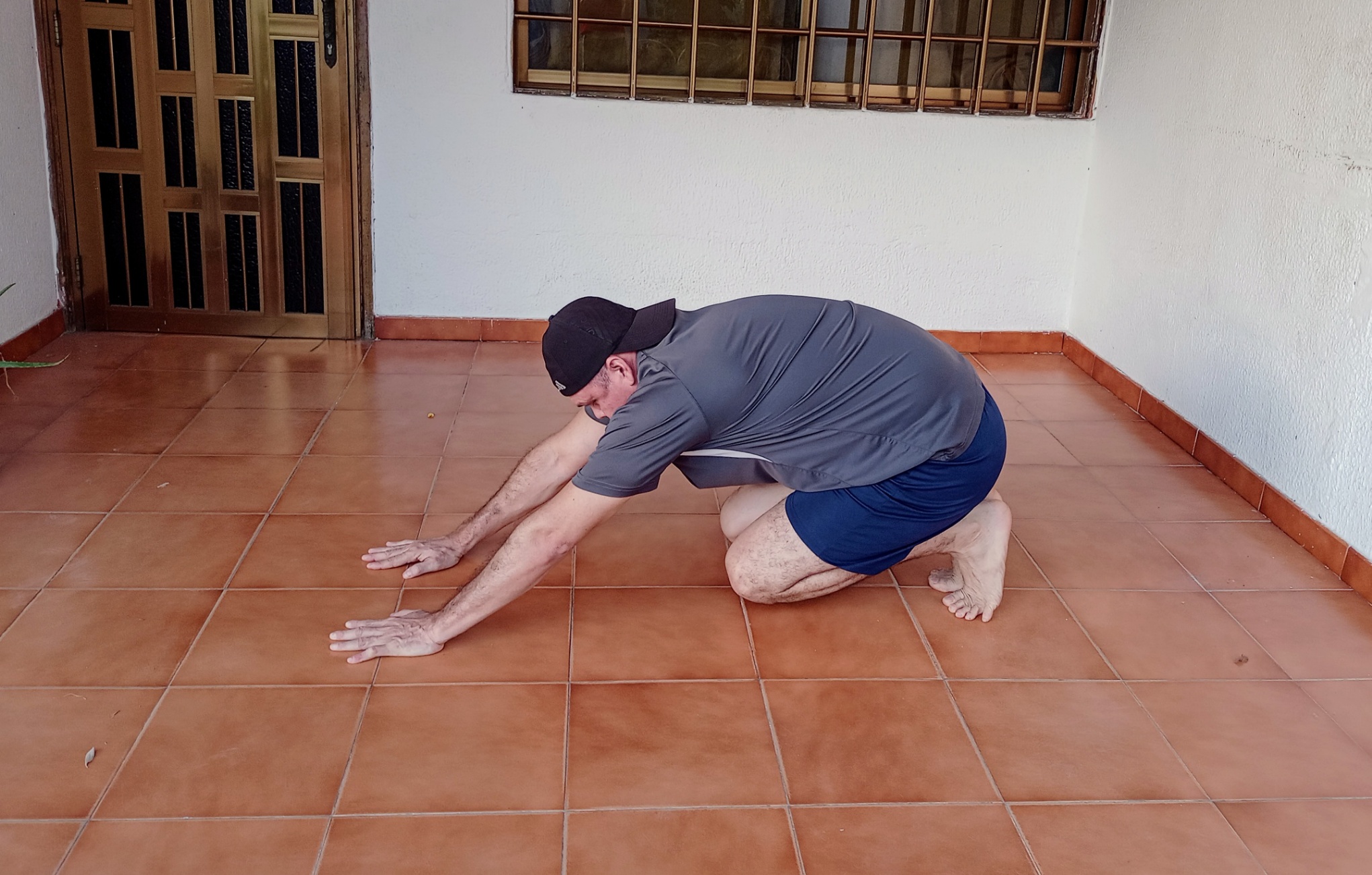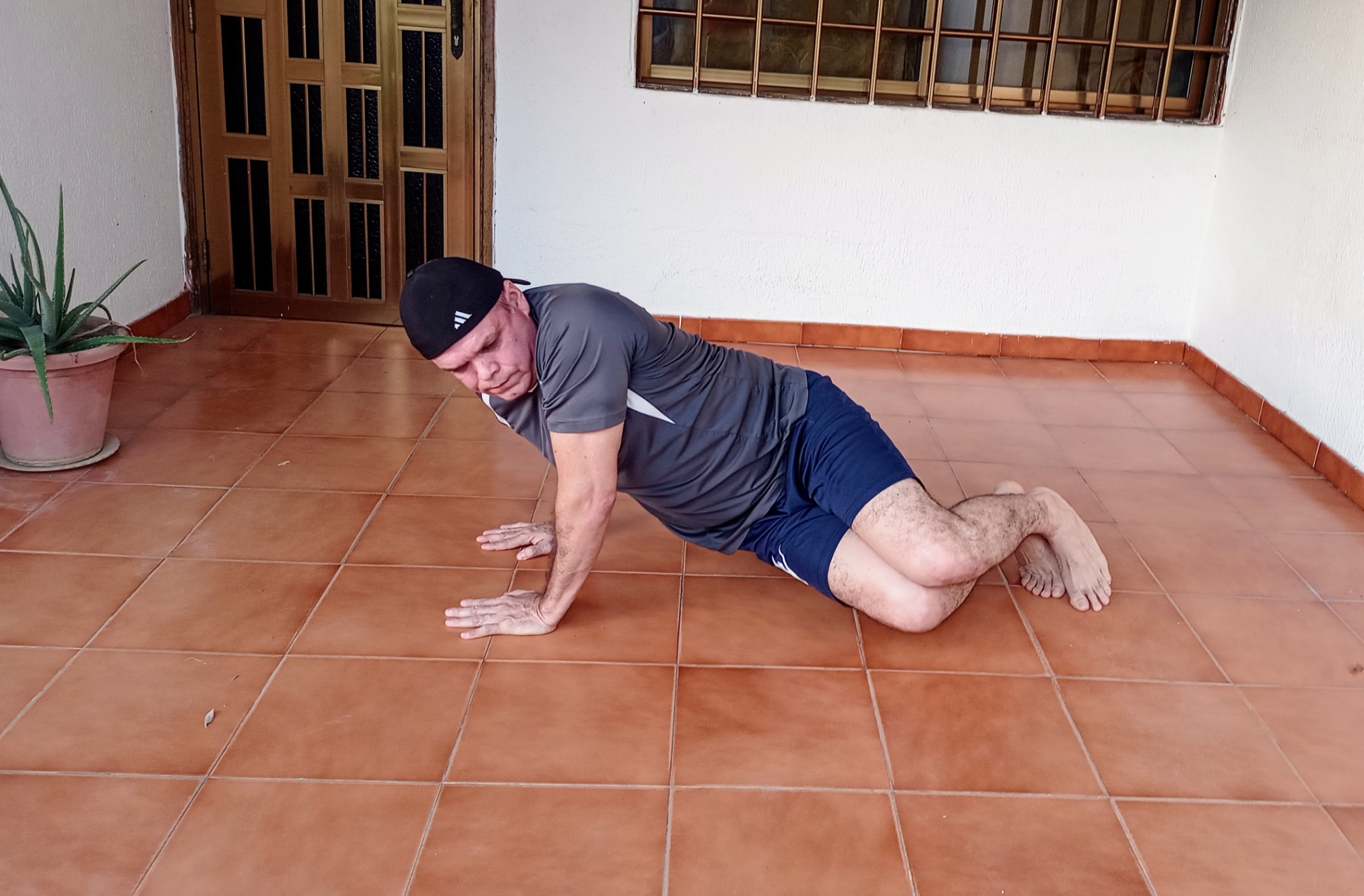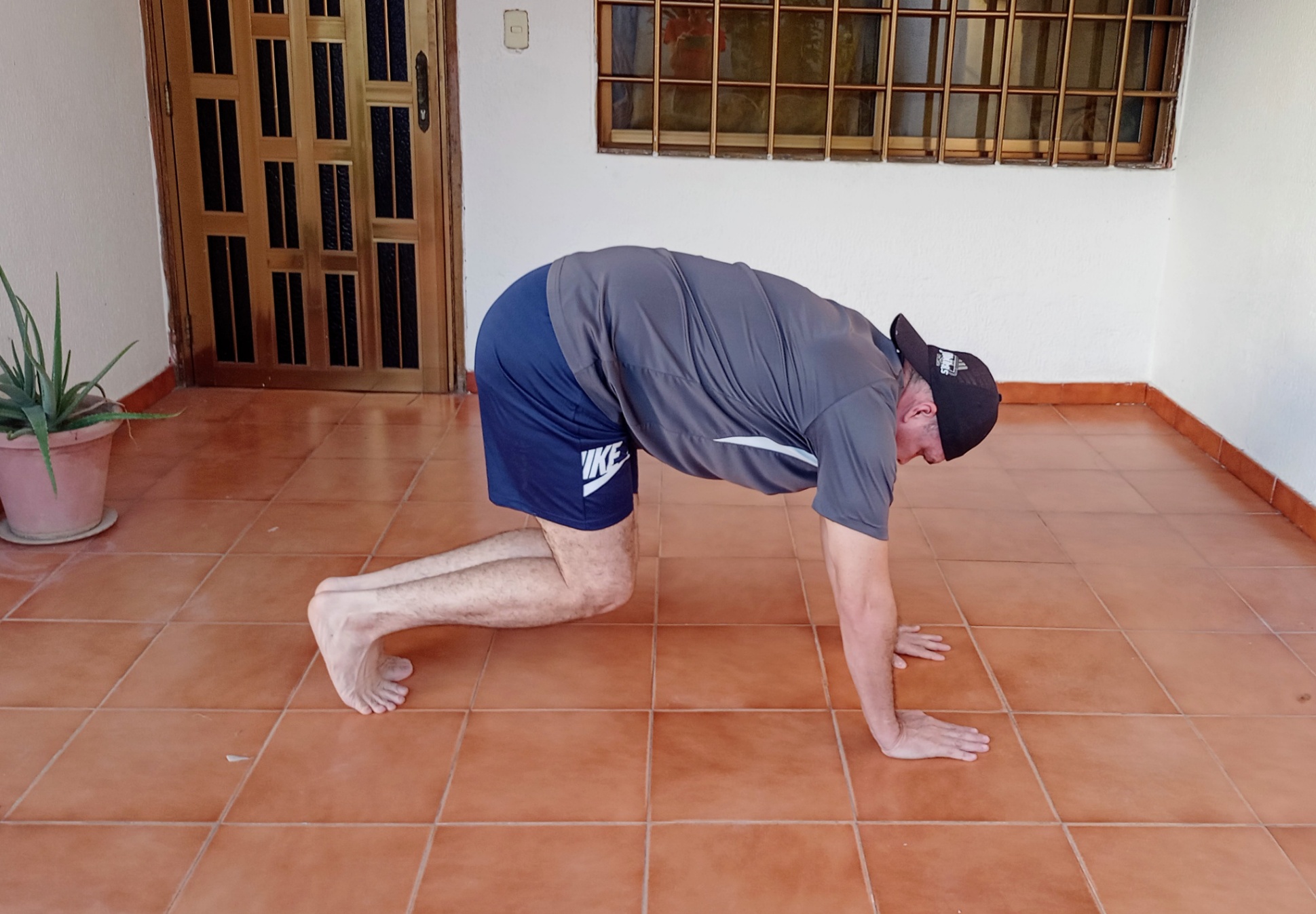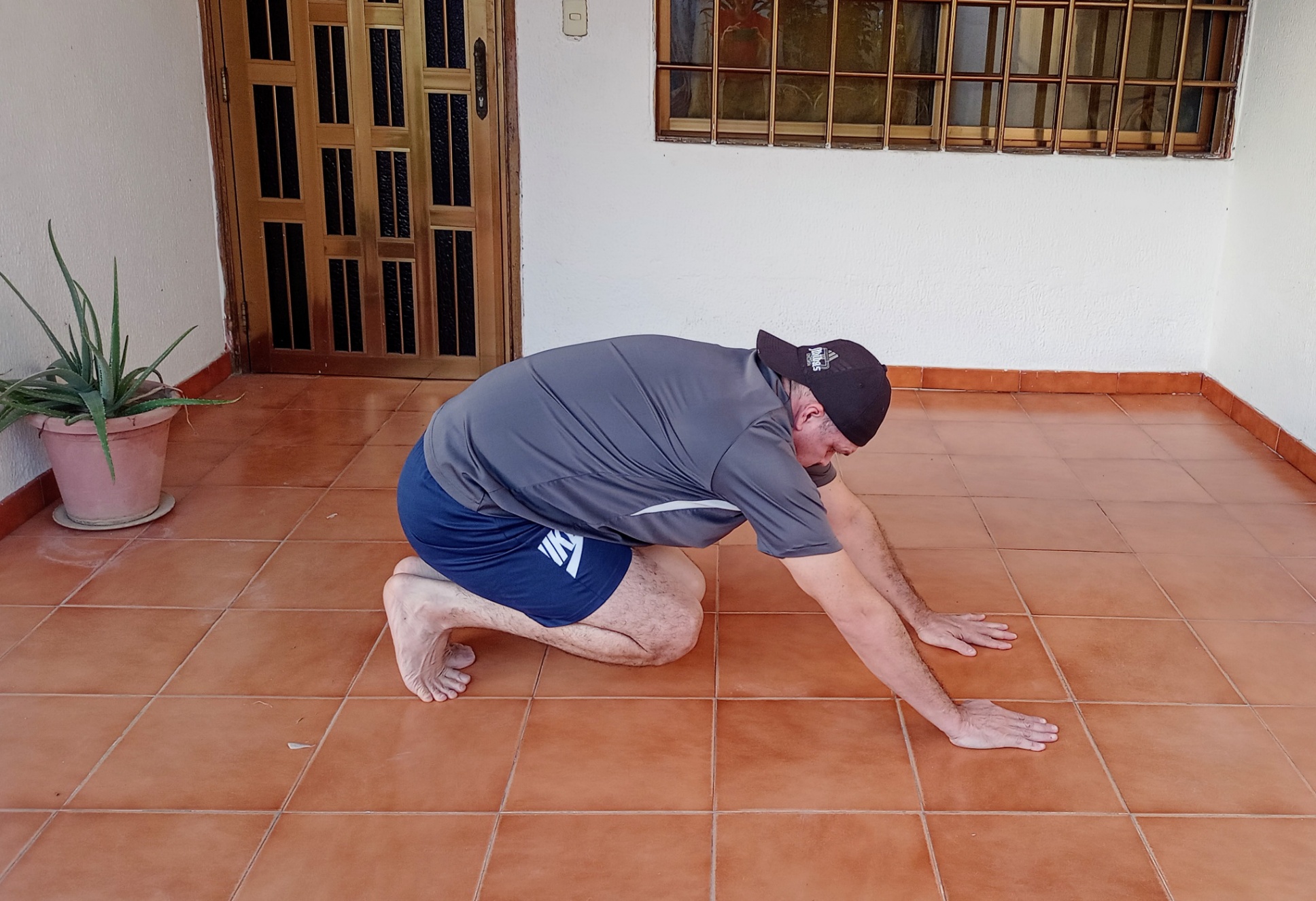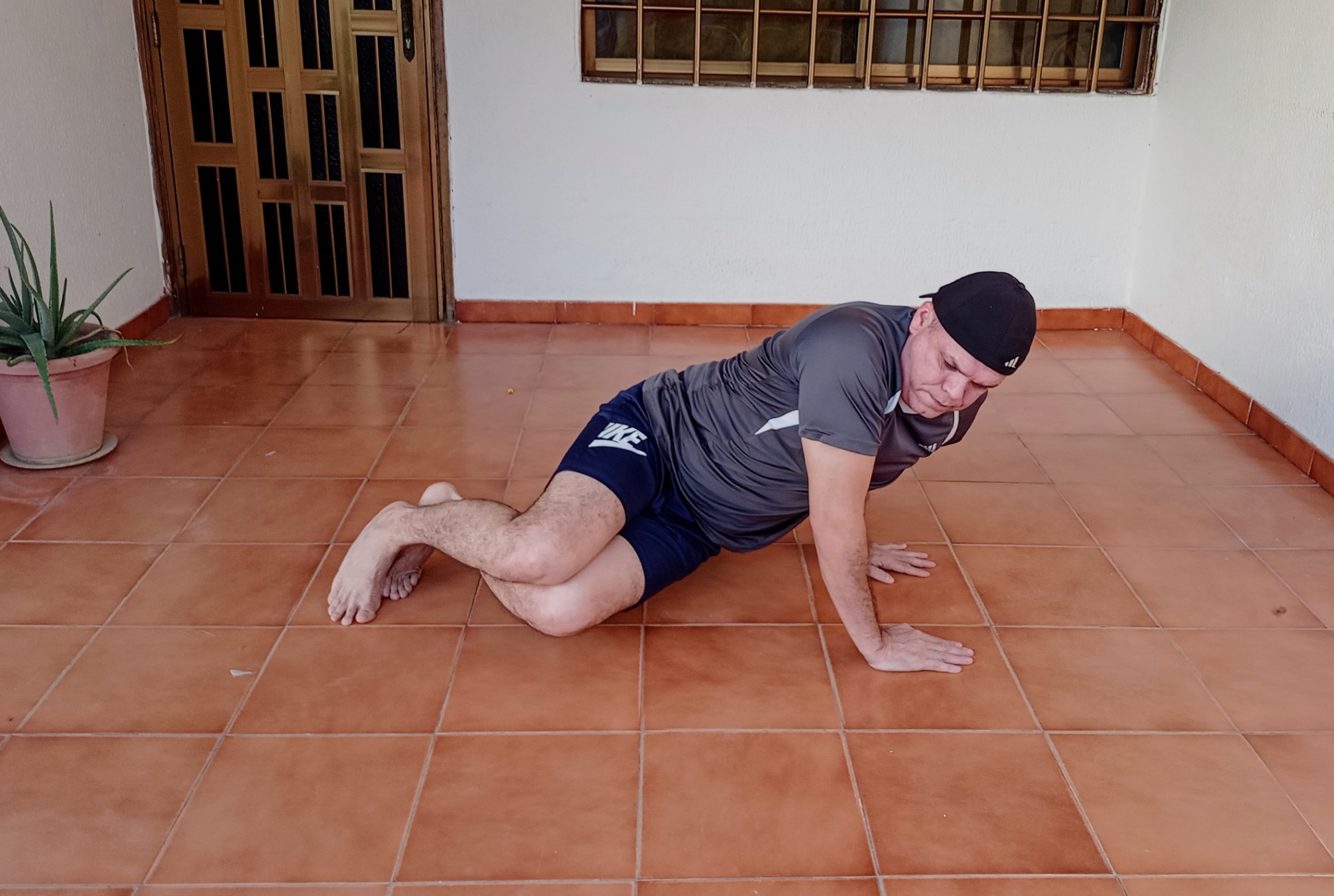 Second station. Wild cat. Plank position. Knees bent. Once in position, we bring our body back, bouncing our buttocks against our heels, we go forward and bring both knees out to one side. We go back, bounce and the knees come out from the opposite side. 20 repetitions in 4 series.

Tercera estación. Presión abdominal + elevación - flexión - extensión de piernas. Nos sentamos en el piso. Elevamos el torso un poco y nos apoyamos del suelo con los antebrazos. Piernas juntas elevadas. Ahora elevamos las piernas, flexionamos rodillas y la extendemos volviendo a la posición de inicio. 20 repeticiones en 4 series. Finalizamos con el momento de relajación por 3 minutos. #deportes en vivo y directo solo por @fulldeportes, y lógicamente los #videos son gracias a @threespeak. Volvemos pronto; luces, cámara, acción.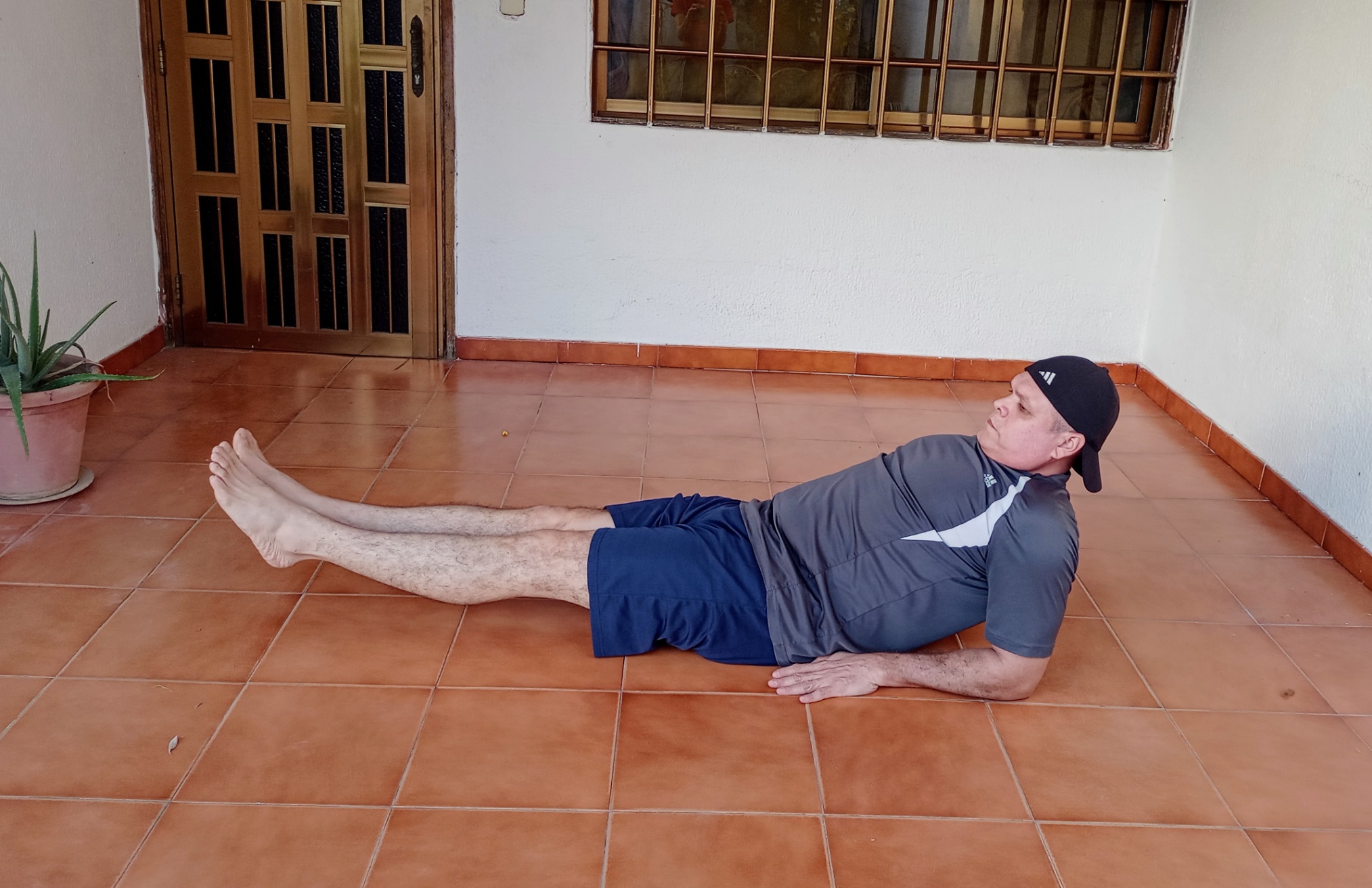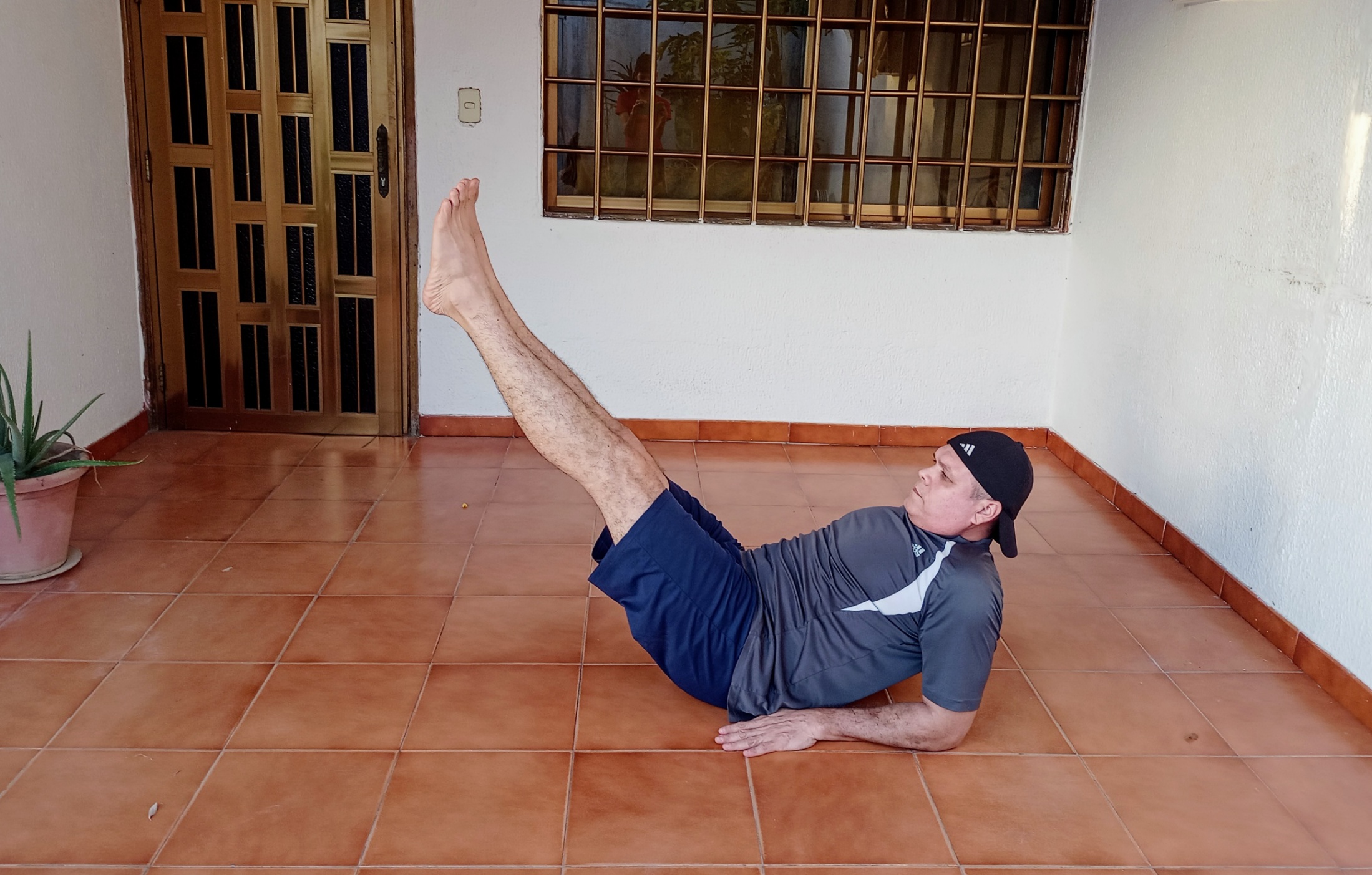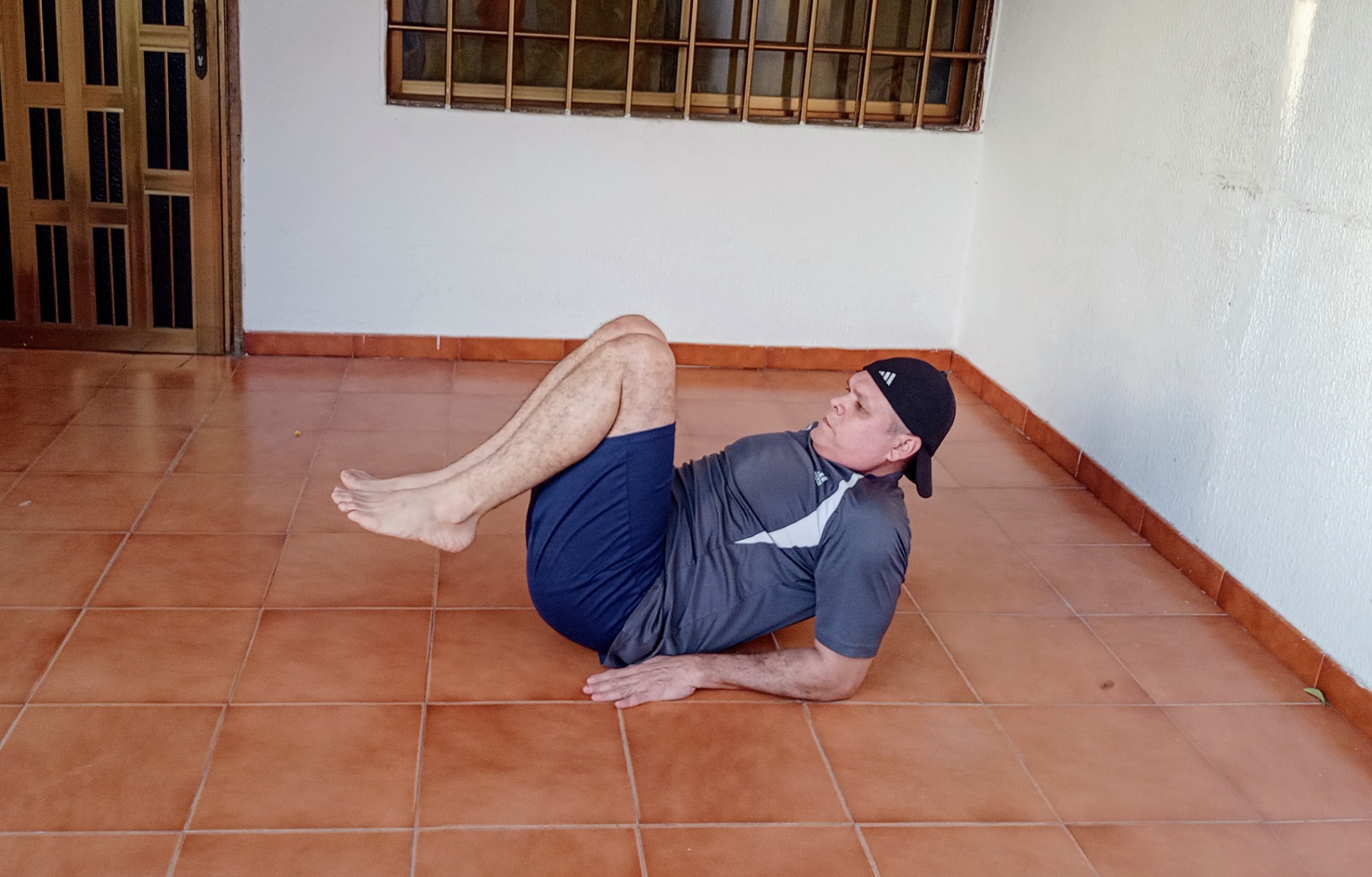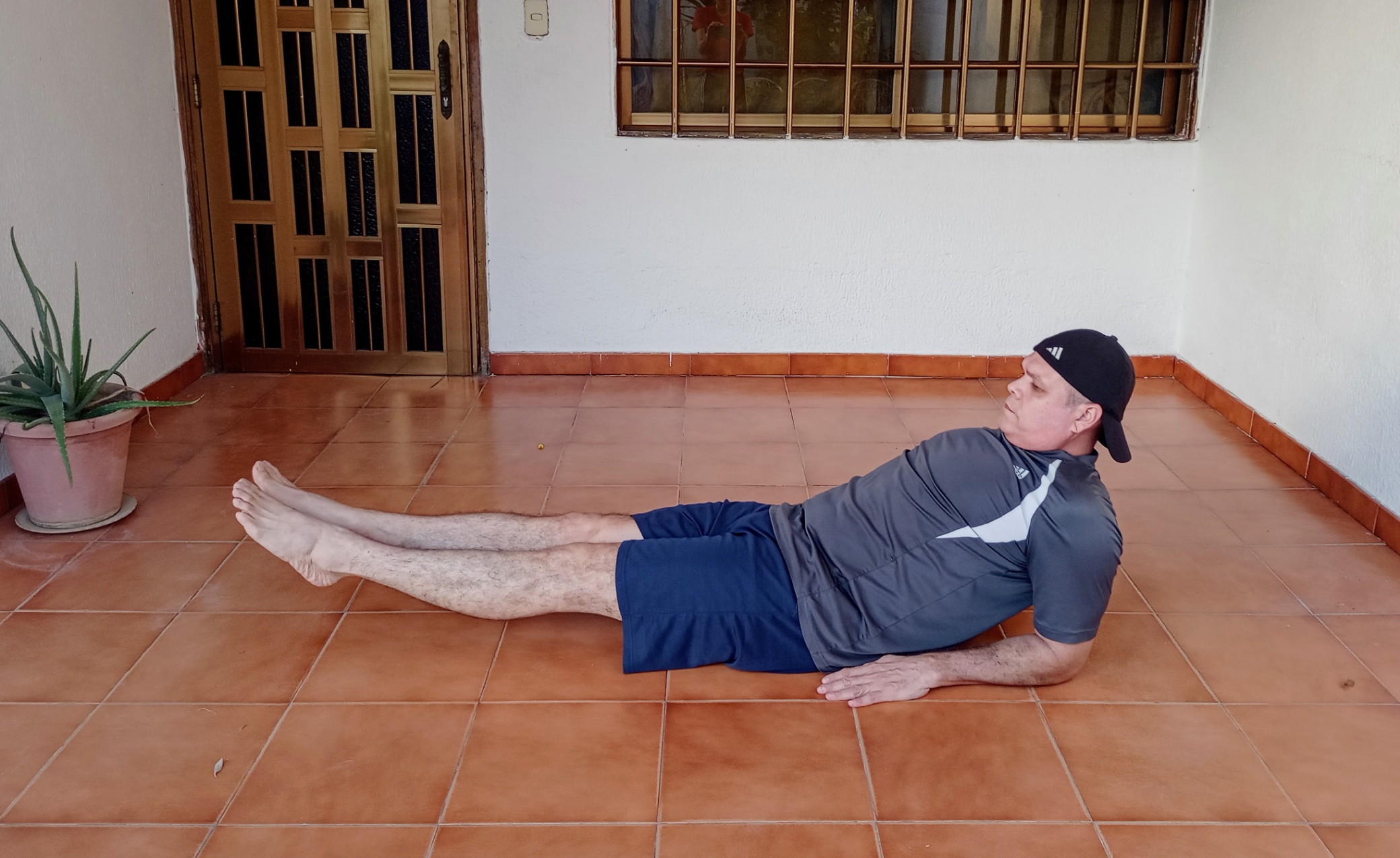 Third station. Abdominal pressure + elevation - flexion - leg extension. We sat on the floor. We raise our torso a little and lean on the floor with our forearms. Legs raised together. Now we raise our legs, bend our knees and extend it, returning to the starting position. 20 repetitions in 4 series. We end with the moment of relaxation for 3 minutes. #sports live and direct only by @fulldeportes, and of course the #videos are thanks to @threespeak. We will be back soon; lights Camera action.

...Gracias Por Visitar...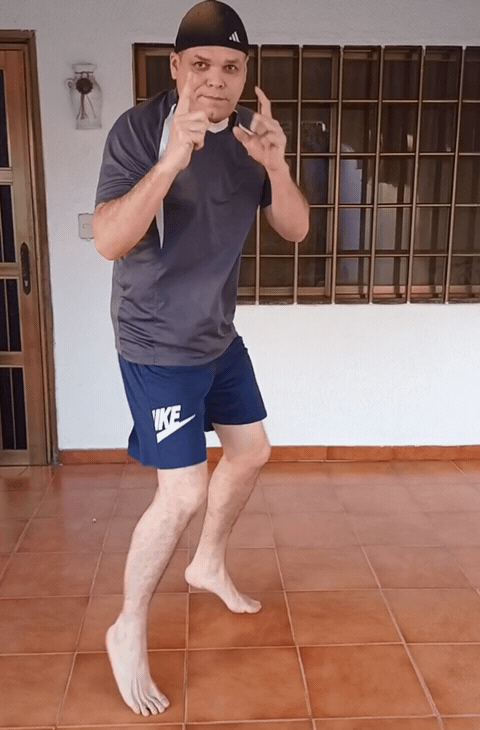 ...Thanks for visiting...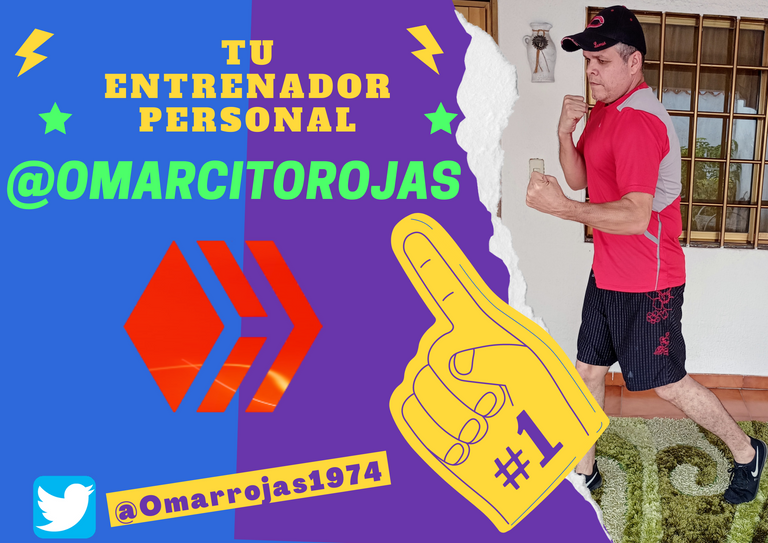 Imágenes Fotográficas y video, tomadas por mi hijo Miguel Núñez.
Photographic images and video, taken by my son Miguel Nuñez
Fondo Musical Kenny Loggins-Footloose (instrumental version)
Musical Background Kenny Loggins-Footloose (instrumental version)
Sorry. English is not our native language. Therefore, a web translator is used for texts in English. (Spanishdict)
---
▶️ 3Speak
---
---