Atleta Extremo... Full Intensidad / Extreme Athlete... Full Intensity
---
Abrazos cordiales queridos seguidores. Sean bienvenidos a una nueva y diferente jornada deportiva. El día de hoy con atleta extremo, una rutina con mucha intensidad. Tus piernas y brazos serán los protagonistas de la película, sin dejar de lado el resto de los grupos musculares que también tendrán su dosis de tensión. No se despeguen ni un momento, porque vamos a experimentar movimientos poderosos. No dejen que te lo cuenten, ven, disfruta, desarrolla, tonifica, cambia tu cuerpo por completo.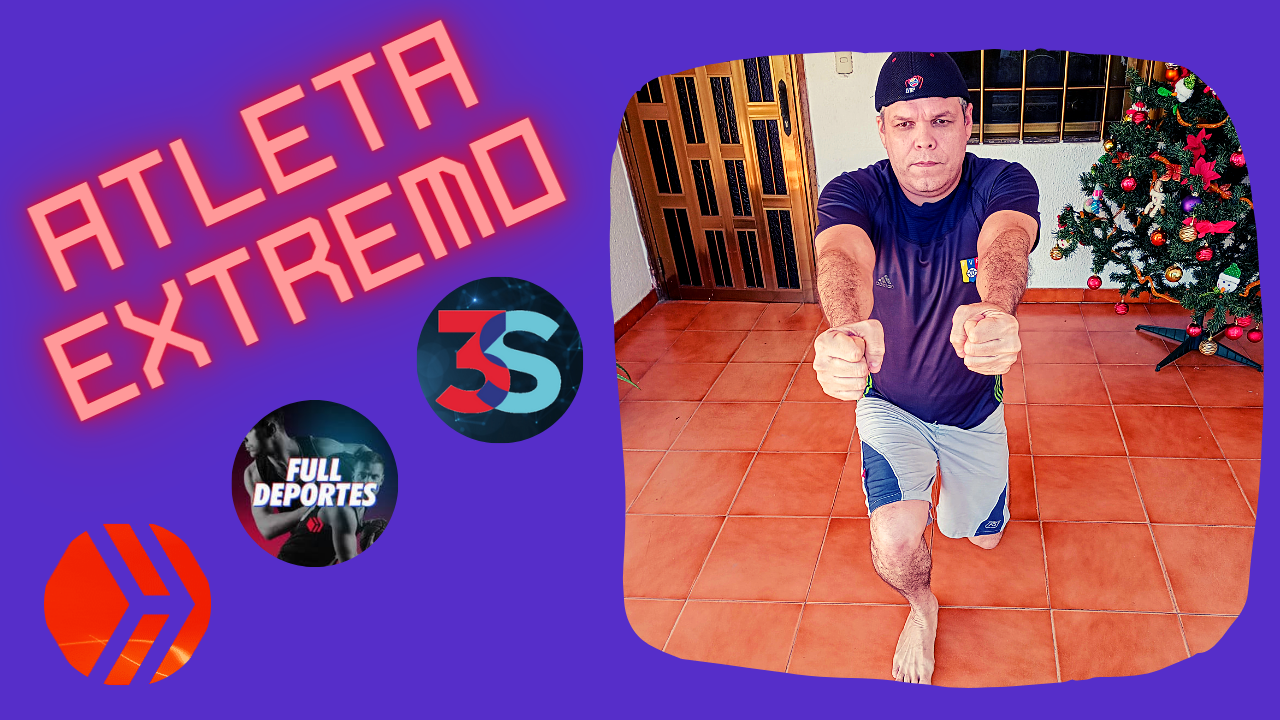 Imagen de mi Autoría Editada en/Image of my Authorship Edited in Canva
Video Editado en/Video Edited in FilmoraGo
Gif creado en la aplicación/Gif created in the application HD Video To Gif Converter
Visita mi canal de/Visit my chanel 3speak
Logos propiedad de/ logos owned by @hiveio, @fulldeportes, @threespeak
Warm hugs dear fans. Welcome to a new and different sports day. Today with an extreme athlete, a routine with great intensity. Your legs and arms will be the stars of the film, without neglecting the rest of the muscle groups that will also have their dose of tension. Do not detach for a moment, because we are going to experience powerful movements. Do not let them tell you, come, enjoy, develop, tone, change your body completely

Hoy iniciamos con una novedad, y es la de agregar imágenes gifs para que puedan apreciar los movimientos en caso de no poder accesar al #video. Podrán disfrutar en todos los sentidos, porque aquí pensamos en ustedes. Entonces vamos a calentar con Apertura de pierna y brazos. 3 minutos. Piernas juntas. Codos flexionados. Manos detrás de la cabeza. De inmediato, a través de saltos abrimos piernas y brazos al mismo tiempo.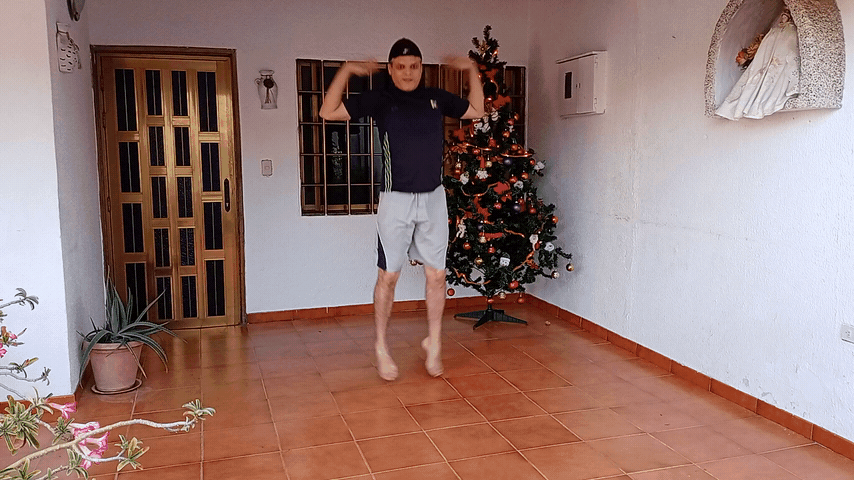 Today we start with a novelty, and that is to add GIF images so that you can appreciate the movements in case you cannot access the #video. You can enjoy in every way, because here we think of you. So we are going to warm up with Leg and arm opening. 3 minutes. Legs together. Bent elbows. Hands behind the head. Immediately, through jumping, we open legs and arms at the same time.

Ejercicio 2 Golpes con giro de torso. Piernas separadas. Rodillas flexionadas. Procedemos a dar golpes cruzados mientras que al mismo tiempo vamos girando el torso. 3 minutos.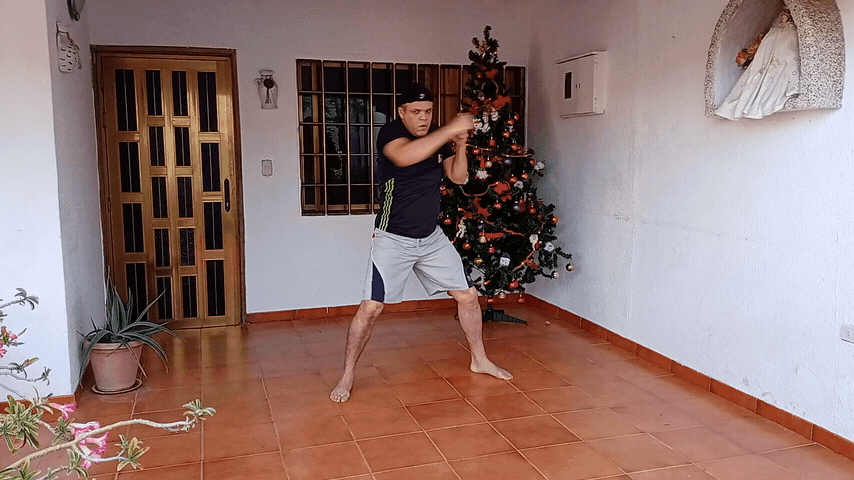 Exercise 2 Torso twist strikes. Legs apart. Knees bent. We proceed to give crossed blows while at the same time we turn the torso. 3 minutes.

Estación 1. Apertura de piernas / Sentadilla / Apertura de piernas /Sentadilla / Plancha. Posición de combate con piernas juntas. Rápidamente por medio de saltos abrimos piernas, caemos en sentadillas, vuelves a posicionar inicial, otro salto, otra sentadilla, posición inicial, vamos al suelo, ejecutamos plancha. Repetimos el ejercicio 20 veces en 4 series.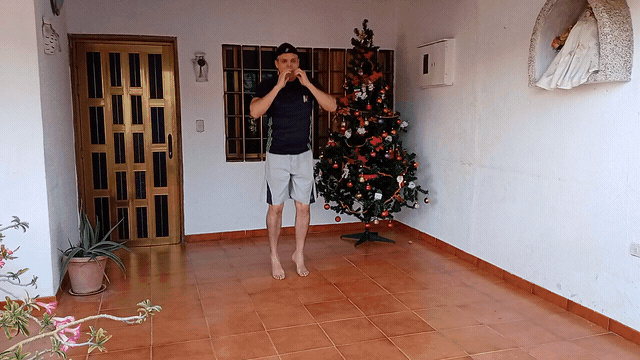 Station 1. Leg Spread / Squat / Leg Spread / Squat / Plank. Combat position with legs together. Quickly through jumps we open legs, we fall into squats, you return to the initial position, another jump, another squat, initial position, we go to the ground, we execute plank. We repeat the exercise 20 times in 4 series.

Estación 2. Flexiones con apertura y cierre. Posición de flexiones con piernas y manos casi juntas. De inmediato hecemos una flexión. Al subir, rápidamente separamos piernas y brazos. Ejecutamos otra flexión. Con un pequeño salto volvemos a posición inicial. Realizamos 20 repeticiones en 4 series.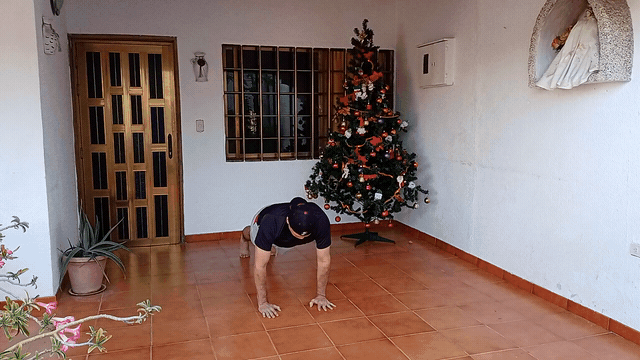 Station 2. Push-ups with opening and closing. Push-up position with legs and hands almost together. We immediately do a push-up. When climbing, we quickly spread legs and arms. We execute another push-up. With a small jump we return to the starting position. We do 20 repetitions in 4 series.

Estación 3. Estocada frontal / reversa + golpes. Posición frontal de combate. Llevamos una pierna al frente flexionando rodillas + golpe frontal con ambos brazos. Extendemos rodillas y la misma pierna es llevada hacia atrás ejecutando la estocada + golpes frontal con ambos brazos. Realizamos el mismo ejercicio con la pierna opuesta. 20 repeticiones por lado en 4 series.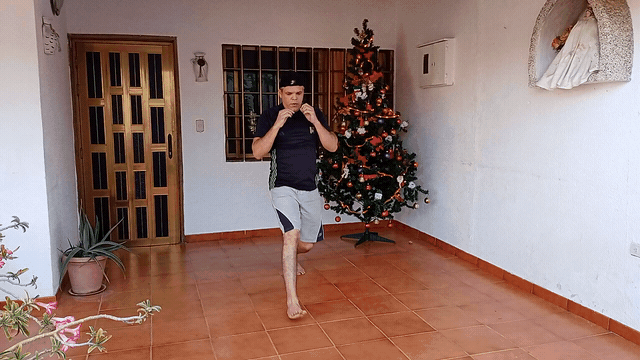 Station 3. Front / Reverse Lunge + Strikes. Front Fighting Position. We bring one leg to the front bending the knees + frontal blow with both arms. We extend the knees and the same leg is brought back executing the lunge + front blows with both arms. We perform the same exercise with the opposite leg. 20 repetitions per side in 4 series.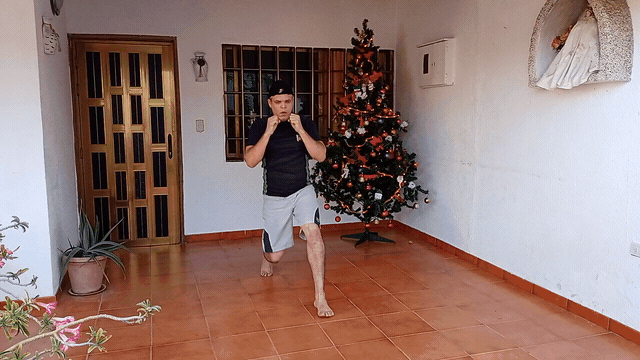 Finalizamos la jornada con el ejercicio de relajación por 3 minutos. Giro de piernas con rodilla elevada. De pie elevamos una rodilla y giramos la pierna a un lado, bajamos, elevamos la otra rodilla y giro. #Deportes en vivo y directo solo por @fulldeportes, y lógicamente los #videos son gracias a @threespeak. Nos vemos; luces, cámara, acción.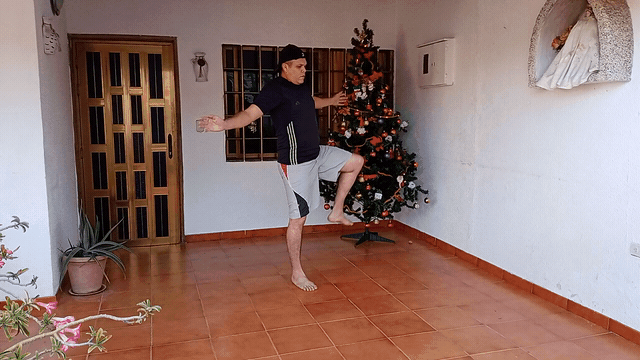 We end the day with the relaxation exercise for 3 minutes. Elevated knee leg twist. Standing we raise one knee and turn the leg to one side, lower, raise the other knee and twist. #Sports live and direct only by @fulldeportes, and of course the #videos are thanks to @threespeak. See ya; lights Camera action.

...Gracias Por Visitar...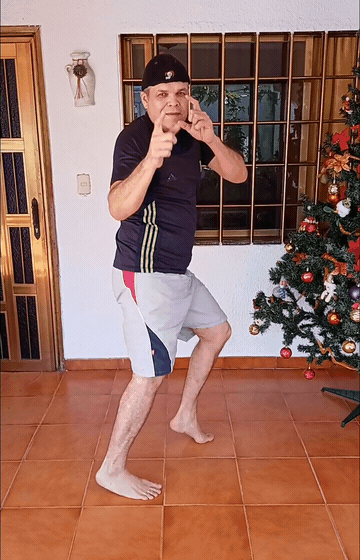 ...Thanks for visiting...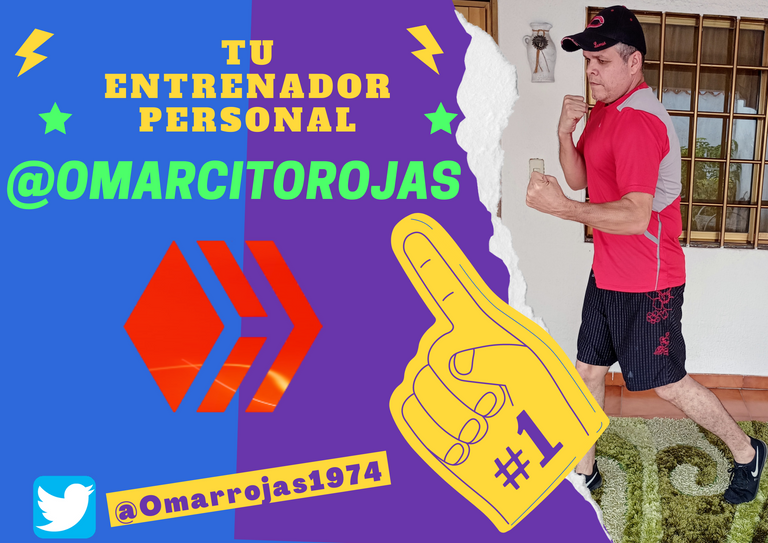 Imágenes Fotográficas y video, tomadas por mi hijo Miguel Núñez.
Photographic images and video, taken by my son Miguel Nuñez
Fondo Musical Alphaville Big in Japan
Musical Background Alphaville Big in Japan
Sorry. English is not our native language. Therefore, a web translator is used for texts in English. (Spanishdict)
---
▶️ 3Speak
---
---