Morning Run: A few turns of the deck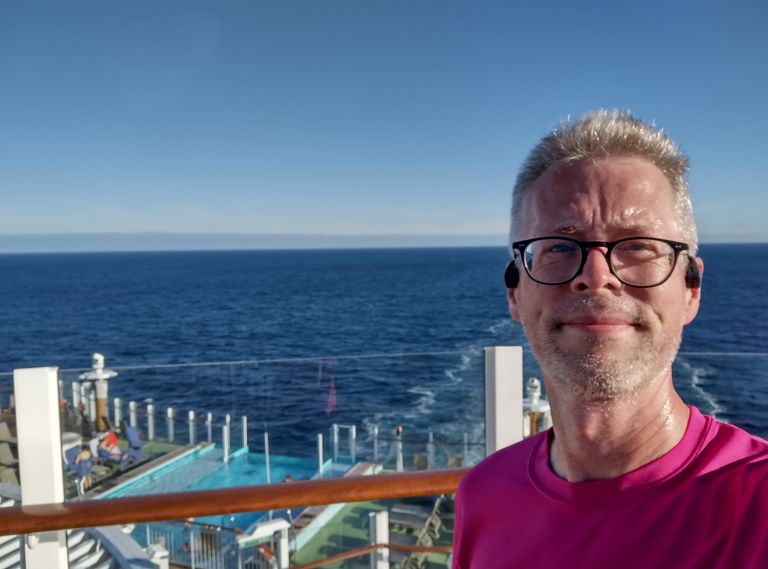 steevc just finished a 3.08km run, that lasted for 17 minutes.
This run helped steevc burn 199.0 calories.
---
Description from Strava: I have just come back from a cruise. I will be writing that up on my Hive blog, but will just add a few notes on Strava to get it picked up by Strava2Hive.
The ship is enormous. There was a gym that I never made it to, but the weather was good enough to run outdoors. I did my first run around the promenade deck on the first morning at sea. It was pretty calm. I set my Garmin watch to indoor running as the GPS would have shown me doing 20 knots or more depending on which way I was going. I did a few laps then.
This run was on the way back and I used their 'running track' which was a marked route around the 18th deck. That had less obstacles than the promenade, but could get crowded once people moved sunbeds out. I did about 15 laps that day. There were a few other people out running or walking. One guy was doing various exercises and did sprint past me at one point. I did a few sprints down one side, but did not go too far. I did a lot of walking over the week, so felt I was getting enough exercise, but then I have also eaten a lot. I will have to check how much weight I put on.
Run free!
---
If you would like to check out this activity on strava you can see it here:
https://www.strava.com/activities/7551234816
About the Athlete: Older guy trying to keep fit, but still hope to go quicker.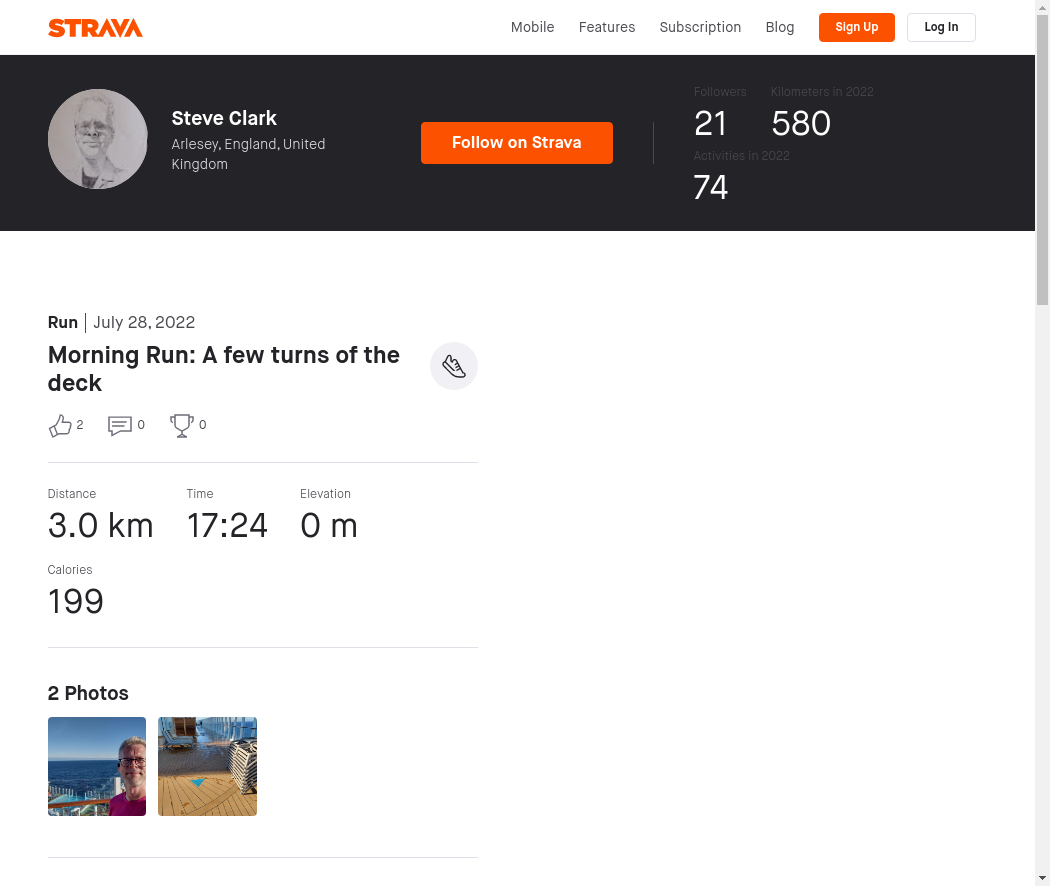 This is an automated post by @strava2hive and is currently in BETA.
---
---